With UM played out and copayments for brand-name drugs nearing most members' pain thresholds, plans are exploring a new pharmacy frontier.
After years of struggle as bit players, generic drugs finally have marquee power. Their supporters in the government and private sectors say generics perform so well they make older actors look tired and vastly overvalued. Some proponents say using generics can even save lives, if the money a health plan saves is used for disease management and pharmaceutical care.
Managed care is probably generics' biggest fan: Today, virtually all HMOs have mandatory generic-substitution policies, while members pay three times or more out of pocket for branded drugs when multisource generics are available. Most PPOs have lower copayments for generics. Now, traditional insurers — especially Blue Cross Blue Shield plans — are getting into the act with aggressive ad and voucher campaigns.
"Our efforts to promote generics have been very successful," says Glen Perry, RPh, director of pharmacy services administration for Blue Cross Blue Shield of Michigan (BCBSM), sounding every bit the devoted agent.
His company implemented two promotions: First, a competition in late 2001 to encourage member pharmacies to increase their generic-dispensing rates, with the prize being a chance to be featured in an advertising campaign last year. The second promotion was a 2002 pilot program that waived the copayment for members of a test population the first time the member tried a generic version of a brand-name drug. About 7,000 coupons were mailed to members in December 2001. Roughly 10 percent of the participants used the coupons during the trial, and another 10 percent tried generics without using a coupon. Of plan members in the pilot who tried a generic, nearly 100 percent remained with that version of the medication, says Perry.
Return on investment: 28 to 1
"We had an incredible return on the pilot — $28 saved for every $1 it cost us to waive the member copayment," he says. In six months, generic conversions reduced pharmacy expenditures by $190,000; more than $6,700 in member copayments were waived. The second phase of the pilot, this year, will include more products, with a projected mailing of 20,000 coupons.
Last year, the insurer mailed educational materials to members, posted comparative brand-and-generic pricing information on the Internet, and erected billboards throughout the state of Michigan sounding the promotional theme: "Generic Drugs: Safe. Effective. FDA Approved." BCBSM's rate of generic dispensing rose about 2 percentage points as a result, almost to 41 percent by the end of 2002. "Our customers will save up to $30 million in prescription drug payout if the trend continues for another year, as it appears to be," says Perry.
Such aggressive steps combat what Perry and others say is the biggest obstacle to use of generics: the perception that generics are inferior. "No one advertised generics or how the FDA approval process works to secure bioequivalence until we started doing it," says Perry. Pharmaceutical companies, meanwhile, spent more than $3 billion last year advertising brand-name drugs to consumers, according to a report by Segal, a benefits consulting company in New York.
Increasingly, advertising and vouchers are used to promote generics, but the principal way health plans encourage their use is to alter the formulary statuses of the drugs they cover. Several Blues plans are aggressively pushing generics through such methods as tiered copayments and vouchers. Blue Cross Blue Shield of Minnesota distributed vouchers at a member clinic last year for free samples of about a dozen generic drugs for arthritis, depression, heartburn, and ulcers. Highmark Blue Cross Blue Shield has begun to offer generic samples to network physicians and to mail brochures to a seemingly obvious target: members of its Medicare+Choice program. People over 65 consume 34 percent of all prescriptions in the United States, according to a survey by Families USA.
Cost and effect
More than half of all health plans offer a three-tier formulary, charging the least for generics, a higher amount for preferred brands, and the most for other brand-name drugs, according to the Pharmacy Benefit Management Institute. Higher drug copayments lead patients to reduce their use of medications and/or switch to lower-cost drugs, according to a Rand Health study commissioned by the California HealthCare Foundation and published in the Journal of the American Medical Association in October. "The measures that have been put in place by health plans do have the effect of lowering drug expenditures," says Geoffrey Joyce, a Rand economist and lead author of the study.
Higher copayments cut expenditures by different amounts, according to the study. Increasing a single copayment from $5 to $10 per prescription cut annual per-person spending by 22 percent, from $725 to $563. Doubling copayments in plans with multiple tiers reduced spending by about one-third. Other changes cut costs less dramatically. Mandatory generic substitution in two-tiered formularies cut spending by 8 percent, while adding a third tier with incremental copayments of $10 cut costs by only 4 percent. In the short run, most of the savings realized on generics stay with the health plans, according to the Rand study.
Other effective means for increasing utilization of generics by physicians are physician profiling and counterdetailing, according to a 2002 study published in the Journal of Managed Care Pharmacy by researchers at the Scott and White Memorial Hospital of the University of Texas at Austin. In a review of nearly 200,000 prescriptions at a Texas staff-model managed care organization, a combination of prescribing profiles and "academic detailing" directed at physicians was associated with a decrease in use of an expensive version of fluoxetine and increased utilization of less-costly SSRIs. The average cost per day of therapy was reduced without changing the formulary or copayment status of the SSRIs, with a net savings to the health plan of 61 cents per member per year.
Role of the PBM
Pharmacy benefit managers help health plans to implement all these measures — formulary adjustments, tiered plan designs, profiling, and academic detailing. Prime Therapeutics, a PBM owned by several BCBS affiliates, "has a different global perspective than most other PBMs," says Kyle Vance-Bryan, PharmD, vice president for clinical services and chief pharmacy officer. "We have no financial or business relationship with any pharmaceutical company other than discounting. We do no research or educational programs through pharmaceutical companies."
Vance-Bryan compares his company to the three biggest PBMs, which collectively managed nearly half of the $132 billion prescription market in 2001 and that have business ties to Big Pharma. Medco Health, which managed 21 percent of prescriptions filled in 2001, describes itself as an independently managed subsidiary of Merck; AdvancePCS (15 percent) owns a subsidiary that conducts clinical trials for large pharmaceutical companies and provides vouchers to doctors for about 35 brand name drugs; and Express Scripts (11 percent) recently purchased a company that distributes free samples of branded drugs and literature to doctors for large pharmaceutical companies. Many big pharmaceutical companies also own generic-drug manufacturing subsidiaries, whose products they market through the three largest PBMs.
PBMs save money for health plans, notwithstanding potential conflicts of interest that have been much discussed of late. Express Scripts says it saved clients and health plan members $162 million in late 2001 and 2002 by encouraging the use of new generic versions of medications for treating depression, diabetes, and hypertension. That figure includes $124 million saved (an average of $23.35 per prescription) through lower ingredient costs on fluoxetine, the generic form of Prozac (available August 2001); metformin, the generic version of Glucophage (January 2002); and lisinopril, the generic of Zestril and Prinivil (July 2002). Members avoided $37 million in out-of-pocket costs, or $9.73 per prescription, through lower copayments for the generic products, say officials.
But saving money isn't enough, says Vance-Bryan — that is, not if the goal is improved global population health. His company's independence allows it to emphasize members' overall health, he says, which has led it to advance a striking concept: Generic utilization can do more than save money — it can improve care if a plan's savings are spent on disease management. Encouraging compliance is one form of DM; Prime Therapeutics, for instance, recently completed pilot programs for depression, hyperlipidemia, and hypertension that include software that tracks prescriptions and notifies patients when they've missed a refill or scheduled medical test.
"There's way too much emphasis on supply management. The traditional perspective is to control overutilization, but an equal problem affecting the quality of care is underutilization," says Vance-Bryan. In fact, controlling utilization through copayments and formularies alone has a limited effect on increasing overall generic utilization, he maintains. The overall generic-utilization rate, defined as the number of prescriptions written for generics, divided by the number of prescriptions written for all branded and generic drugs, has risen, but has fallen within many specific drug classes, says Vance-Bryan.
Overall, generic utilization has risen to 45 percent of the market in 2001 from 33 percent in 1991, according to the Generics Pharmaceutical Association. But Prime Therapeutics's experience is that within drug classes (SSRIs, for example), competing brand-name drugs quickly gain market share after a generic drug supplants a brand-name product — thus "eating up the market share of the generic," says Vance-Bryan. That happens, he says, because of direct-to-consumer advertising, conflicting loyalties among the large PBMs, and in large measure to an overemphasis on supply management and not enough emphasis on disease management by health plans.
Just the beginning
With increased marketing emphasis by health plans, the sky's the limit for the role that generics play in health care, say observers. "It's hard to pin down a number for how many health plans are starting to push hard on generics because every day you read about some plan's new initiative, but it's fair to say that most of them are," says Carolyn Stables, spokesperson for the Academy of Managed Care Pharmacy. "And things are changing fast."
She points to the recent Claritin brouhaha as an example of a how intense the response to generics is among health plans. In December, when Claritin went over-the-counter, a number of health plans announced they were raising copayments for all other branded nonsedating antihistamines — or dropping them from the formulary altogether. (While OTC Claritin is not a generic, there are generic forms in the pipeline.) "The only thing for sure is that generics are increasingly important to health plans, and will be for some time," says Stables.
Martin is a freelance writer who specializes in health care. He lives in Gettysburg, Pa.
Meetings
HealthIMPACT Southeast

(link is external)

Tampa, FL
January 23, 2015
Our other journal
P&T Journal for November 2014
Features
LETTER TO THE EDITOR
Medications for Parkinson's Disease (link is external)
PERSPECTIVE
The Changing Roles of P&T Committees (link is external)
Epilepsy Management: Newer Agents, Unmet Needs, and Future Treatment Strategies (link is external)
PIPELINE PLUS
Modest Growth Seen in Epilepsy Market (link is external)
MEETING HIGHLIGHTS
European Society of Cardiology and Transcatheter Cardiovascular Therapeutics (link is external)
BOOK REVIEW
"Generic: The Unbranding of Modern Medicine," by Jeremy A. Greene, MD, PhD (link is external)
DEPARTMENTSMEDICATION ERRORS
Misadministration of IV Insulin Associated With Dose Measurement And Hyperkalemia Treatment (link is external)
PRESCRIPTION: WASHINGTON
FDA's Proposed 503B Draft Compounding Guidance Raises Concerns of All Kinds (link is external)
New Drugs/Drug News (link is external)
Pharmaceutical Approval Update (link is external)
DRUG FORECAST
Riociguat (Adempas): a Novel Agent For the Treatment of Pulmonary Arterial Hypertension and Chronic Thromboembolic Pulmonary Hypertension (link is external)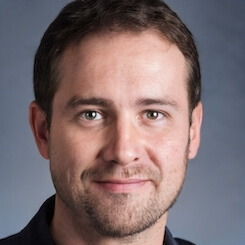 Paul Lendner ist ein praktizierender Experte im Bereich Gesundheit, Medizin und Fitness. Er schreibt bereits seit über 5 Jahren für das Managed Care Mag. Mit seinen Artikeln, die einen einzigartigen Expertenstatus nachweisen, liefert er unseren Lesern nicht nur Mehrwert, sondern auch Hilfestellung bei ihren Problemen.