Have drug companies lost the incentive to develop products for small populations? What's managed care's stake?
MANAGED CARE

July

2003

. ©MediMedia USA
Have drug companies lost the incentive to develop products for small populations? What's managed care's stake?
John Carroll
Over the past few months, lobbyists for the National Organization of Rare Disorders have joined hands with a bevy of patient advocacy groups to persuade members of Congress to amend a little noticed decision by Medicare to slice back the reimbursement level it permits for specially designated orphan drugs.
Their efforts are styled as a fight to protect access to critically needed pharmaceuticals. But analysts say there is a lot more at stake here than first meets the eye. Medicare's decision, they say, may have triggered only an initial skirmish in a brewing battle that should be eyed closely by medical and pharmacy directors already on the hook for the world's most expensive drugs. With rapid advances in pharmacogenomics likely to spark an avalanche of new orphan drugs in the near future, some say, the stakes are growing fast.
Access problems
It all started late last year, says Diane Dorman, vice president for public policy at NORD, when Medicare announced that it would scale back its payments on about 90 orphan products for 2003. Very quickly, she adds, "it reached the point where we are now hearing about access problems. What CMS has done runs counter to the Orphan Drug Act of 1983. Without incentives, orphan drugs would not have been developed."
Medicare payments, though, are just part of a rich blend of incentives that was designed to foster the development of special drugs for small patient populations. The Orphan Drug Act carves out monopolies for these drugs that extend far beyond typical drug patents.
And as investigators for the Department of Health and Human Services recently noted, those market safeguards have become integral to the business plans of many of the new biotech companies that began springing up in the late '90s. As biotechnology has grown increasingly sophisticated, it has become simpler to develop more highly targeted pharmaceuticals.
Biotech companies' efforts to raise capital often hinge on orphan drug incentives. And the Biotechnology Industry Organization, the lobbying arm of the country's biotech industry, has jumped into the lobbying push on Capitol Hill to make sure no one dilutes the original bill's impetus.
"When use of these medicines becomes a money-losing proposition for hospitals, patients may in turn lose access to them, or their care may be shifted to other settings where reimbursement is better, such as doctors' offices," says Sharon Cohen, BIO's vice president for government affairs. "For patients already suffering from disabling or life-threatening illnesses, shifting care can be traumatic, and in some cases simply may not be an option."
Rare diseases are a big business in the United States. According to a 2001 report by the HHS Office of Inspector General, 20 million Americans suffer from some 6,000 rare diseases. That can include groups as small as 300 for enzyme disorders to just under 200,000 who have cancer of the thyroid gland.
Simple objective
The objective of the Orphan Drug Act of 1983 was simple: To inspire drug companies to develop new drugs for small populations — under 200,000 — they'd get a seven-year exclusivity deal and protection from any competition, so long as no one else came up with a clinically superior product. To sweeten the deal, the government added a 50-percent tax credit on all research expenses.
The government got what it wanted. As of 2001, there were some 1,000 designated orphan products and 242 had been given official marketing sanction, all approved by a special orphan drug office, which the OIG gives high marks for responsiveness and ease of access. In 1983, by contrast, there were only a handful of orphan products, and the new drugs created since included big advances for some terrible conditions like cystic fibrosis, hemophilia, and multiple sclerosis.
For some, orphan drugs can make the difference between life and death. But that does not change the realities of the drug development business. Orphan drugs can take as much time and money to develop as any other drug — the OIG cites an average of 14 years and costs of $300 to $500 million. And to turn a profit — a key consideration for any publicly traded company — the retail cost of these drugs can be stratospheric.
Cerezyme, a treatment for Gaucher's disease, can cost $300,000 a year for a full-grown male. Some human growth hormones developed as orphan products range around $100,000 a year.
NORD and the Pharmaceutical Research and Manufacturers Association both offer some limited services to link patients with products they can't afford, but the bulk of the money comes from three sources: private insurance, Medicaid, and Medicare.
In one case cited by Richard Cauchi, a health policy analyst at the National Conference of State Legislatures, a state had to commit 1 percent of its total Medicaid budget to buy the orphan drug needed for one patient.
That's a financial pitfall most big MCOs are acutely aware of.
"Private plans for a long time have taken a very careful look at orphan drugs," says David Webster, a consultant. "They've done considerable analysis of orphan drugs, looked at savings they create along with the considerable expenses involved, and been careful to stipulate when they can be used."
But looking ahead, he's telling medical and pharmacy directors to watch out for an explosion of new orphan drugs — when the fine-tuning now available won't be very effective in containing expenditures.
"The big problem for managed care, says Webster, is that the monopoly granted for orphan products makes it impossible to get bids from drug makers offering competing but clinically equivalent medications. And with genomics driving a new wave of products developed for smaller populations, health plans are likely to find a steadily lengthening list of drugs they will be required to use at a mountainous price.
Says Webster: "All of a sudden, fairly common conditions are going to get divided into smaller and smaller populations. There could be an explosion in the number of these drugs. On a global level, I'm sure [MCOs] will be very actively involved in lobbying to potentially take another look at the Orphan Drug Act and be much more restrictive about defining what qualifies as an orphan drug."
Talk of a coming legislative rumble is news to BIO, but the organization has no doubt that Webster's projections on the rapid development of new orphan drugs is right on the mark.
"I would agree with that assessment," says Kathy Stover, a spokeswoman for BIO. "Because of genomics, we are going to see more targeted drugs, and most will be for these more narrowly defined" cases that will include newly classified orphan drugs.
Right now, Dorman says she'll be glad to get full payments restored for the bulk of the orphan drugs slammed by Medicare. The agency is primarily concerned about the top six, and lobbyists are looking to compromise on those costs.
Just where managed care organizations will look to draw the line has yet to be determined.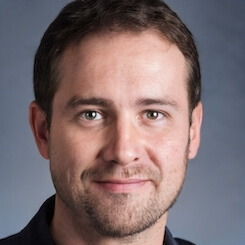 Paul Lendner ist ein praktizierender Experte im Bereich Gesundheit, Medizin und Fitness. Er schreibt bereits seit über 5 Jahren für das Managed Care Mag. Mit seinen Artikeln, die einen einzigartigen Expertenstatus nachweisen, liefert er unseren Lesern nicht nur Mehrwert, sondern auch Hilfestellung bei ihren Problemen.