The government wants to build an electronic system through which insurers, physicians, and hospitals can communicate. Snomed CT may solve a lot of problems.
Medical directors often complain that gathering health care data can be prohibitively expensive and severely hobbled by a conflicting set of competing electronic languages. But that may be about to change.
Health and Human Services Secretary Tommy Thompson has thrown his considerable weight behind a new initiative to get everyone in medicine to use a single language for all systems. And there is a host of information experts in managed care that is beginning to turn its attention to what is being billed as a solution to some of the thorniest problems.
Fighting skepticism
Whether backers can overcome managed care's well-worn skepticism over highly touted tech solutions and find a place in tight budgets, though, remains to be seen.
The language is Snomed CT, an amalgam of the Snomed language created by the College of American Pathologists and a competing language developed in the U.K. Altogether, it encompasses a massive text of 340,000 medical terms, and its designers vow that its widespread adoption in the United States will be a driving force behind the essential mantra of the managed care industry: improving quality in health care and cutting costs.
"We're dealing with a Tower of Babel," says Paul A. Raslavicus, MD, the president of CAP and an enthusiastic proponent of Snomed. "Data that MCOs are gathering are not consistent from one provider to another. Standardization will allow us to understand disease the way we have never done before."
In order to help grease the wheels of technological change, HHS has licensed Snomed and is making it freely available to system designers. And the Institute of Medicine is working on a prototype electronic medical record to further speed industry standardization.
But free software isn't free. Legacy systems with a lifespan of a decade or longer will have to be modified and the cost of buying new systems is steep.
So who pays for it?
Raslavicus doesn't just want the managed care industry to accept the language as the industry standard. He wants MCOs to promote it as well, offering providers a bonus for adopting Snomed and helping pay for its rapid spread in the industry. Enhanced reimbursements to Snomed users could cut the time it takes to migrate to the standard in half, he says. Tie that in with prospective higher Medicare reimbursements, tax incentives, and possible government-backed loans, he adds, and Snomed can become swiftly irresistible.
"Anybody who wants to stay in business will have to use Snomed," says John E. Mattison, MD, assistant medical director for clinical systems in Kaiser Permanente's southern California region. Mattison has been intimately engaged in helping build Snomed CT, and has been a tireless advocate for the language inside his company.
"Done deal"
"Now," says an exuberant Mattison, "I don't have to say, trust me, I'm a doctor. It's a done deal."
For Mattison, Thompson's announcement created the "tipping point" for making Snomed the single medical terminology to be used in the U.S. And it has huge implications for managed care, he adds.
Conflicting standards
"This is 100 percent about evidence-based medicine," says Mattison. A multitude of conflicting standards has made it virtually impossible for a managed care organization to track the kind of care members are receiving, particularly if they're moving around among providers. Say, for example, a patient needs a regular hemoglobin A1C test. The MCO's system may show that he had one more than a year ago in Los Angeles, but won't reflect a test three months before in Salt Lake City.
But once vendors move to standardized terminology, he adds, all that changes. The information gets put into all systems in a single language and the increased use of electronic records will make it instantly available for harvesting and analysis. It will help MCOs create groups of patients for disease management programs, monitor utilization, and determine a treatment path that enables better outcomes while avoiding critical care episodes.
That has Mattison revved up. But to some experts who have been treated to a long line of bold pronouncements about electronic medicine, it smells a little too much of Shangri La.
"It reminds me of the old joke: The electronic medical record is the only permanently emerging technology," says Beau Carter, executive director of the Integrated Healthcare Alliance, a California group that helped create new, MCO-backed bonus incentives for quality care. Carter is quick to note that he's no tech expert, but he's also deeply skeptical whenever anyone in medicine starts talking about a single language or a single EMR.
By Raslavicus's timetable, 10 years may be needed to see uniform adoption. And that time frame could be cut to five — if the government's support for Snomed CT is augmented with payment support from managed care.
That may turn out to be a big "if." But this is the kind of initiative that's hard to ignore.
"The utility is going to be enormous," says Sam Ho, MD, senior vice president and chief medical director of PacifiCare Health Systems. "This is exactly the right direction we need."
Right now, says Ho, the cost of extracting a single data point from a paper medical record can be $50. Getting the same information from multiple electronic records can be 25 cents. Multiply the costs by about 400 for a valid statistical sample, and you can start to see how much money a standardized nomenclature can save the managed care industry.
PacifiCare can now glean valuable quality information on the use of beta blockers and a host of other treatments from ICD-9 and NDC codes in claims, says Ho, but a standardized nomenclature would allow the company to more easily go much deeper into the data to identify symptoms of chest pain and so on. "We could develop a more granular picture of each clinical episode."
Simple ultimatum
From Mattison's perspective the growing momentum behind Snomed will grow into an irresistible force. Everyone in health care, managed care included, needs to refuse to buy any system that doesn't use Snomed and issue a simple ultimatum to the vendors they already work with: "Tell me when you're migrating to Snomed and don't tell me 'someday.'"
"MCOs can help speed up adoption by being very direct," says Mattison.
Need to justify cost?
There are, he says, the current costs of doing data mining. It costs between $100,000 and $200,000 to build an interface between two systems and at least 100 systems in use that he has to deal with. Any time one gets an upgrade, he's hit with new interface costs.
All those expenses go away with common use of Snomed. Add to that the cost of not doing data mining, with the added expense of a fragmented database that can't monitor conditions, and you have a substantial incentive for moving quickly.
As for Ho: "We haven't committed to Snomed," he says. But Thompson's new move is persuasive, he says, and a switch to Snomed is under review.
---
Our most popular topics on Managedcaremag.com
---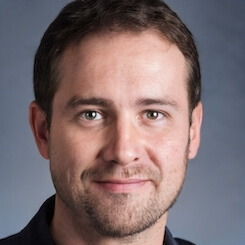 Paul Lendner ist ein praktizierender Experte im Bereich Gesundheit, Medizin und Fitness. Er schreibt bereits seit über 5 Jahren für das Managed Care Mag. Mit seinen Artikeln, die einen einzigartigen Expertenstatus nachweisen, liefert er unseren Lesern nicht nur Mehrwert, sondern auch Hilfestellung bei ihren Problemen.