Plagued by higher costs and the need to provide at least bare bones coverage, more companies, and smaller ones, are self-insuring.
Three years ago, Tammy Carr could offer her employees at Arco Concrete an "HMO rich" policy of health benefits. Copayments were low, the cost to the company was about $100 per worker each month, and employees — most of whom earned around $10 to $12 an hour — could even count on a company subsidy to help make sure everyone got the necessary coverage.
Then the price hikes started coming. To keep that same policy today would cost the company $325. And that kind of math just doesn't add up for a small company like Arco.
Into a pool
So Carr decided to try self-funding. Half of the $170 a month she pays for employee coverage now goes into a pool used to draw against any of their expenses, and the workers are faced with out-of-pocket expenses that max out at about $3,500 a year with a $2,500 deductible.
"That's kind of taken our employees aback," Carr readily admits. But her only other option was dropping the benefit entirely. "As a small business, in order to offer the benefit, I have had to do that."
So have many others. A new and much smaller breed of entrepreneur has been elbowing up to the self-insurance table in the last two years.
Driven by a desire to keep on providing some kind of health insurance when a weak economy and rising health plan premiums are hammering margins, self-insurance is being touted as a relatively simple way to cut costs — so long as you protect yourself from being blindsided by a catastrophic case.
And while a host of small- and medium-sized companies are jumping in for the first time, some big companies with years of experience at managing their risk are taking self-insurance a step forward — adopting some pioneering programs aimed at improving their employees' health while mitigating their own costs.
"All the big companies moved to self-insurance products other than HMOs a long time ago," says Rich Ostuw, an analyst at Towers Perrin. "Two things have changed more recently. As health care costs have increased, the threshold has fallen for how big a company has to be to justify self-insurance. Now a lot of medium-sized companies find it worthwhile. Also, among very large companies, there's a strong tendency to start self-insuring HMOs," something that had been relatively rare.
100 million lives
"As fully insured rates started going up a couple of years ago, self-funding looked more attractive," agrees Scott Taylor, senior vice president for Safeco, one of the biggest providers of stop-loss insurance policies in the country. And he counts smaller companies among those that have been drawn to self-funding in ever growing numbers.
"It makes sense if the employer really wants to manage costs, has a good plan, and is willing to accept restrictions on benefits."
There are now some 100 million American lives that are covered by self-insured employers, says Taylor, who's quick to add that hard numbers in this field are always difficult to come by.
Of companies with more than 500 employees, he adds, a majority self-insure. Pass the 1,000-worker mark, he says, and that figure rises to about 85 percent. And the companies' employee base includes a big mix of populations that skew both young and old.
Says Taylor: "I think you'll find self funding in all kinds of risk demographics. It really doesn't matter."
The payback, says Taylor, is that companies can cut their cost of insuring employees to about a third of their fully insured premium payments. And in most cases they can keep racking up those savings for three or four years before a bad round of ill health spikes expenses.
Taking on the risk
In self-insuring, the companies take on the risk and pay an HMO an administrative fee, and quite a few managed care organizations are happy to let them do it. Instead of quoting a rate and angling for a profit, the HMO settles for its administrative fees in managing the care. This may not fit the classic description of an HMO, but that's how the industry is evolving.
There's nothing new about self insurance. Companies long ago figured that they could save money by taking on the risk themselves. Depending on a company's size, it could opt for two kinds of policy back-ups; a stop-loss policy that would limit their exposure to individual catastrophic cases to a set amount — say $5,000 to $20,000. A larger company could opt for aggregate loss, limiting its overall loss for a work force to a collective, annual figure.
Want to save money? Pass on a large deductible to your employees and hike that stop-loss figure to $100,000 per case.
And health plans have been adding new tiered networks loaded with cost-containment features that make it easier for employers to find a self-insured plan that works to their advantage.
The advantages for companies have been growing. By self-insuring, they can create a plan under ERISA, the Employee Retirement Income Security Act, giving them immunity to state mandates.
A company in a mandate-heavy state like Maryland, for example, wouldn't have to offer a plan that provides all the coverage demanded by the legislature.
Thorn in side
Mandates have long been a thorn in the side of health plans. Various business groups have been lobbying for new association insurance coverage in part because they offer the chance of buying mandate-free policies for employees.
But the risks remain, and tend to rise as the company gets smaller, narrowing the population base and spiking any chance that a single catastrophic case could take a painful bite.
"Realistically, there are some small companies that are taking bigger risks than some people might say is prudent," says Ostuw. With the significant increase in costs, there are a lot of employers that are desperate for solutions. I think that means some companies on the border of whether or not to take the risk feel they have to try something."
But businesses are free to decide that for themselves. "Some people might spend more money in Vegas than some think prudent," adds Ostuw. "But that is their choice."
The problem, says Francois de Brantes, the program leader for General Electric's health care initiatives, is that too many people make self-insurance a "short-term bet." A company can analyze its costs and decide how much it needs to set aside to cover any catastrophic claims that come along.
For GE — which is in a much different self-insurance league from small or medium-sized companies — that wasn't nearly enough.
Putting an emphasis on quality
Near the beginning of the year, de Brantes helped lead an ambitious effort to create a bonus plan aimed at encouraging physicians to demonstrate their reliance on best practices.
"We're focusing on providers that can demonstrate their effectiveness and lower costs," he says.
It's all part of the continuing evolution of managed care, says de Brantes. Back in the mid-'90s, MCOs were cutting rates to attract business. But they were also engaged in a consolidation trend that has left fewer companies bidding for the same amount of work.
Now both big companies and HMOs are negotiating skillfully and the best bet for the employer is to increase the number of providers who can deliver better quality care at a lower cost.
"Let's make sure that as part of the fundamental way of contracting for care we're not just discounting," says de Brantes, "but giving incentives for high quality care. The compensation has to be fair and equitable, recognizing the severity of the cases and helping them to thrive."
GE's new bonus program is just one of the ways giant companies that self-insure are going to new lengths to do a better job of managing the health of their workers. For many, that has included a new commitment to disease management to control high-risk populations. And all — like GE with 180,000 U.S. employees — have been adopting new technology to analyze where they may be most vulnerable.
Is it worth it?
Not everyone is convinced, though, that the self-insurance business is on the rise.
Instead, rising health care costs may be narrowing the gap between the savings offered by self-funding and the cost of insured plans, especially for smaller employers. So says Michelle Fallahi, head of medical and managed care reinsurance at ING Re, which reinsures companies providing stop-loss coverage to self-funded employers in the U.S.
"We saw more self-funding among smaller employers a few years ago when the trend for medical costs was less steep and more predictable and it looked as if the employers could benefit without taking on much volatility risk," she says. "Now, with higher trends, the potential costs are less predictable and may be closer to the costs of an insured plan. Some employers are looking at the difference and are saying, 'It's not worth it. I don't want the uncertainty related to utilization, inflation and new medical technology,'" she says.
Additionally, with a weak economy, many employers "are concerned about the impact of a large claim on their financials," Fallahi says. "Meanwhile, from the carrier's perspective, we've seen that the same volatility concerns are causing many of them to move away from writing self-funded plans for employers with fewer than 50 employees."
Ostuw, though, believes that self-insurance has gained too much momentum to be slowed now.
Can't go back
"Generally speaking, companies that go to self-insurance don't go back to insurance," he says. "Once they've gone to self-insurance, they see it as too expensive to go back. Therefore I think it will be continually increasing."
And there are plenty of smaller companies clamoring to get in. "It's getting to the point now that companies are getting out of insurance and leaving it to their employees," says Roger Caron, president of the Racine Area Manufacturers and Commerce group in Wisconsin. So Caron and his small-business members attempted to link up with a large self-insured employer in his area to jump into a self-insured plan that would save members about 30 percent on their premiums.
They ran right into a state statute that forbids small companies in Wisconsin from self-insuring. Caron — who's pushing new legislation that would drop the prohibition — puts it down to the growing influence of a dwindling number of insurers.
"Once you get down to a few insurance companies," he says with pronounced anger, "they tell you what the deal is."
Self-insurance, he says, would give employers back some control.
John Carroll is a Texas-based free-lance writer.
---
Our most popular topics on Managedcaremag.com
---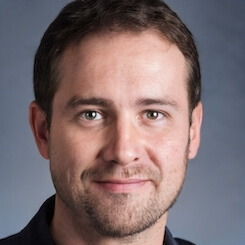 Paul Lendner ist ein praktizierender Experte im Bereich Gesundheit, Medizin und Fitness. Er schreibt bereits seit über 5 Jahren für das Managed Care Mag. Mit seinen Artikeln, die einen einzigartigen Expertenstatus nachweisen, liefert er unseren Lesern nicht nur Mehrwert, sondern auch Hilfestellung bei ihren Problemen.