Blue Cross and Blue Shield of Minnesota and American Healthways score a hat trick by improving outcomes and satisfaction while saving money.
Two years ago, Blue Cross and Blue Shield of Minnesota faced issues common among health plans. Its disease management programs had resulted in reasonable successes in controlling costs for diabetes and cardiovascular disease, but health costs overall were continuing to increase and employers were asking for explanations as well as methods to help stem the rise.
As the largest health plan in the state, covering 2.5 million members in Minnesota and nationally, BCBSMN was no stranger to innovation, and it was in this context that a meeting between the leaders of BCBSMN and American Healthways Corp. (AMHC) proved to be a milestone for the two organizations.
The objectives were clear: Improve clinical outcomes and compliance with care standards, lower total health care cost, and achieve member and provider satisfaction.
10-year agreement
In December 2001, the two companies signed a 10-year agreement for a population health management program called BluePrint for Health Care Support.
Population health management programs are part of the arriving generation of disease management. Over the past decade, health plans have worked hard to identify methods to better manage the health of their patients.
True population health management goes beyond traditional utilization and disease management; it seeks to better manage the care and health of both chronically ill patients and those patients who are at high-risk but have not had an acute event. This new model of care leverages innovative technology and resources to strengthen the physician-patient relationship while improving care for the small percentage of the patient population that incurs the highest expenses.
Population health management programs focus on the whole person and that person's propensity to develop one or more diseases. They focus on a larger number of illnesses than typical disease management programs, and consider both chronically ill and high-risk healthy patients, as opposed to traditional disease management that focuses solely on chronically ill patients. Furthermore, traditional disease management programs are typically segregated by disease, and they target people who already have one or two specific diseases or chronic conditions (e.g., diabetes or heart disease).
Compounding that, many traditional disease management programs, both internally and outsourced, use different personnel and systems for different conditions. Since many of the chronically ill have more than one condition, it is not uncommon that the same patient hears from two or more disease managers from the same health plan.
Beyond disease management
Population health management programs are more holistic, looking at the total profile of individuals, who are often at risk of developing multiple medical conditions (e.g., diabetics developing heart disease, stroke, or renal disease). These programs are more complex than typical disease management programs and cut across clinical specialties
Population health management goes far beyond the typical 4 to 6 clinical conditions managed by typical disease management programs. In the case of BCBSMN, 17 chronic diseases or conditions were addressed.
Population health management uses a variety of proactive interventions, many of which are used as well in typical disease management programs — for example, personal nurse care managers assigned to high-risk patients such as those suffering from diabetes and/or cardiac illness. These nurses and health care professionals, working with the patient's physician, tailor treatment programs for the various clinical conditions — e.g., blood sugar testing, retinal eye exams, weight and diet management, smoking cessation, daily weight checks and usage of aspirin or beta blockers — to help reduce the occurrence of acute episodes of care caused by these diseases.
Population health management uses new point-of-care clinical tools and especially advanced data modeling to identify and work with at-risk patients. Information systems, technology, and databases are critical for these programs to be effective. To start with, a health plan must understand its current claim experience and which diseases pose the biggest problems. Population health management involves analyzing data on a broad population and doing predictive modeling, which has become very robust in recent years, to identify individuals who are at risk for developing a particular clinical condition or a complication. Based on this information, health managers can reach out to those people to work with them ahead of time to prevent acute episodes.
What sets population health management apart then from typical disease management is the integration of three key elements: a far broader scope of chronic conditions and diseases, the application of "one stop shopping" in which patients with multiple conditions are managed through a single point of contact and coordination, and the rigorous application of predictive modeling across multiple clinical conditions. The use of continually updated clinical practices and strong academic support is also necessary since, in the end, the clinical interventions must improve outcomes.
In March 2002, BCBSMN launched its population health management program. A team of 120 nurses supported the program. They had an average of 15 years experience and diverse clinical backgrounds. They shared relationship-building, empathy, and behavior change skills. And through American Healthways, they received continuing clinical and technical training and advice.
Engagement model
BCBSMN identified members eligible for the program based on claims and pharmacy data, and referrals from members, physicians, and case managers. BCBSMN used an engagement model, in which members were automatically enrolled in the program unless they decided to opt out (versus an opt-in model in which members must enroll themselves). Engagement models typically have a 95 percent participation rate; BCBSMN's BluePrint for Health Care Support program had 97 percent participation.
Enrollees were stratified into 1 of 4 risk levels. BCBSMN worked with American Healthways to develop algorithms based on claims, prescriptions, self reports, physician, and care calls. For example, the algorithms included data such as cholesterol and triglyceride levels, history of heart disease, and perceived health status. The algorithms were fluid, allowing stratifications to change daily.
At the cornerstone of the program were personalized member interventions. Enrollees interacted with the program through multiple points of contact and multiple formats (i.e., telephone, mail, internet). All enrollees received an initial telephone call, general health assessments, depression screenings, education materials, and regular telephone calls (the frequency and timing of which were based on their risk stratum). Enrollees had around-the-clock access to care managers through a toll-free number.
Physicians were actively involved in the program as well. They received regular reports on medications and alerts, as well as care guidelines. They too had around-the-clock access to care managers through a toll-free number. A sophisticated software system provided care managers with complete member records, goals, and assessments. Tracking software was integrated with a telephone dialer system.
BCBSMN classified the initially selected 17 conditions or diseases into one of two groups. The first group included what BCBSMN termed "core conditions," traditional disease management programs that it had offered before. These included: diabetes, coronary artery disease, congestive heart failure, chronic obstructive pulmonary disease (COPD), asthma, and end stage renal disease (ESRD).
The second group included what BCBSMN termed "impact conditions," which were new to the program and included: osteoarthritis, acid-related stomach disorders, low back pain, osteoporosis, fibromyalgia, atrial fibrillation/anticoagulant therapy, chronic hepatitis and cirrhosis, incontinence, irritable bowel syndrome, pressure ulcers, and inflammatory bowel disease. BCBSMN is the only payer in the country to address many of these impact conditions with disease management techniques.
These conditions affect 12 percent to 15 percent of BCBSMN's commercial population and account for between 40 percent and 45 percent of all claims costs. (Typical approaches to disease management programs, in contrast, reach less than 3 percent of the population.)
During the first year of operation, all fully insured groups, Medicaid, and certain self-insured groups were eligible to participate in BluePrint for Health Care Support. Shortly after the program started in March 2002, BCBSMN began marketing it to self-insured groups.
The program was implemented by a team led by executives from both BCBSMN and AMHC. There was an operations work group consisting of department heads in affected areas; its job was to design and institute the program.
An advisory council of community physicians monitored the program's clinical integrity, reviewed care support treatment guidelines, communicated developments to the provider community, and recommended improvements.
Because of the program's size and scale, BCBSMN and American Healthways faced challenges. When implementation began in March 2002, the program had 70,000 members with chronic diseases. A few months later, there were more than 100,000. Neither company had taken on a program of this magnitude. For example, BCBSMN and American Healthways had to:
Transfer several million records.
Conduct multiple mailings with separate branding requirements.
Build a call center in Minnesota.
Establish a complaint tracking and resolution process.
Staff and train clinicians and managers.
Customize products for BCBSMN.
Ensure staffing and establish processes to satisfy contractual obligations.
Address unique requirements in the Minnesota market.
A common criticism of disease management programs of any kind has been a perceived inability to demonstrate genuine differences in outcomes and cost. Critics have said that savings could have occurred due to other changes, such as the introduction of new drugs or overall changes in physician practice behavior. The introduction of BluePrint for Health Care Support provided BCBSMN with an excellent opportunity to measure accurately the effect of the innovative new program.
Because a health plan cannot simply apply a new program to a self-funded client, such a client must pay for the cost of the program since it will gain all the benefits of lowered health care costs. This difference in clients allowed BCBSMN to measure differences in two cohorts of otherwise similar individuals (i.e., they had similar distribution of age, diseases, and clinical conditions).
The first cohort was made up of fully insured groups (with a small number of self-insured groups that joined early); the second was made up of groups that were not enrolled in the new program, but continued with the typical disease and medical management programs that they had been using. Groups in both cohorts were continuously enrolled for two years, and there were approximately 60,000 individuals in each cohort.
The first-year results show dramatic improvements in health outcomes, resulting in average claims savings estimated at nearly $500 for each member when compared to members in the control cohort. In 12 months, BCBSMN has experienced reduced hospital admissions, reduced emergency room visits, a 2 percent to 3 percent projected reduction in its fully-insured, commercial health care expenditure.
BCBSMN also saw an overall return on investment of at least $2.90 for every dollar spent. Based on the results from the first year of operation, the potential future effect is considerable and could easily grow even higher.
TABLE 1 CARE SUPPORT PROGRAM YEAR ONE EVALUATION
Care support population vs. reference population
Continuously-enrolled between 03/2001 and 02/2003
Fixed length model
Period: Year 1 (03/2001-02/2002) vs. Year 2 (03/2002-02/2003)
% Changes:
$PMPM
% Changes:
ER Rate
% Changes:
Admission Rate
Program
Study
Reference
Study
Reference
Study
Reference
Asthma
4%
17%
-17%
-1%
-13%
12%
Cardiac
-10%
23%
-25%
3%
-47%
6%
COPD
-10%
32%
-23%
6%
-28%
40%
Diabetes
12%
19%
-12%
2%
-1%
2%
Impact
10%
21%
-20%
-3%
-6%
7%
Core Programs
2%
20%
-18%
1%
-25%
7%
Overall Results
6%
20%
-19%
-1%
-16%
7%
SOURCE: BLUE CROSS AND BLUE SHIELD OF MINNESOTA
Improved health
Clinical utilization, cost, and satisfaction outcomes from the first year of the program were statistically significant when compared to the control cohort, and include:
Significant improvement in diabetics' hemoglobin A1c levels.
A 14-percent decrease in the overall rate of hospital admissions.
An 18-percent reduction in emergency room visits.
Savings
Average savings in excess of $36 million, or $41 per program member per month, or about $500 per year.
A return of at least $2.90 for every dollar invested.
A projected 2 percent to 3 percent reduction in total fully-insured, commercial health-care expenditure rate.
Indirect savings: More than 7 percent of chronic members and 11 percent of impact condition members report decreased days absent from work or school as a result of the program.
Member satisfaction
BCBSMN surveyed enrollees and physicians annually regarding their satisfaction with the program. Findings include:
More than 95 percent of eligible members are participating in the program.
Ninety percent of core disease members and 74 percent of impact condition members were very satisfied or somewhat satisfied with the program, according to an independent survey of members enrolled for at least six months.
Eighty-four percent of core disease members and 64 percent of impact condition members report they had more control of their health.
Fifty-seven percent say the program helps them communicate better with their doctor.
Third-party organizations will review (and, it is expected, validate) the results in 2004. They include Johns Hopkins University, Milliman USA, and Ernst &Young. In the meantime, BCBSMN is strongly considering increasing the number of impact conditions from the current number of 17.
Since BluePrint for Health Care Support was initiated, BCBSMN's biggest challenge has been in meeting the needs of the ASO (administrative services only) market.
These accounts have unique and distinct needs compared to fully-insured business. They often want the services specifically branded and customized to their needs.
Frequently, outcomes reports need to be tailored to the employers' specific experience vs. aggregate outcomes data for all of the plan's participating members. Some employers have multiple health plans for their employees as well as multiple data sources for claims.
BluePrint for Health Care Support provides a model for other health plans to consider in their attempts to rein in medical costs. For the program to be successful requires full support of senior management, good data from medical and pharmacy claims, and a solid infrastructure.
BCBSMN also points to its selection of an experienced partner as a critical success factor. American Healthways had extensive experience in disease management and was ready to stretch to a new model of comprehensive population health management. Both Blue Cross and American Healthways were driven by the joint vision they had developed to change the way people with chronic disease experienced the system and the outcomes they achieved.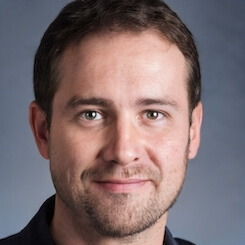 Paul Lendner ist ein praktizierender Experte im Bereich Gesundheit, Medizin und Fitness. Er schreibt bereits seit über 5 Jahren für das Managed Care Mag. Mit seinen Artikeln, die einen einzigartigen Expertenstatus nachweisen, liefert er unseren Lesern nicht nur Mehrwert, sondern auch Hilfestellung bei ihren Problemen.