Hardly anyone argues against financial incentives, but there is concern that badly designed programs will create a provider underclass.
About 40 pay-for-performance programs are being implemented or developed by health plans and employer coalitions, so paying incentives to physicians to practice evidence-based medicine appears to be an idea whose time has come. But like all historical imperatives, it's possible such initiatives will confirm the ancient admonition to be careful what we wish for. Such programs — even if successful — may create a new set of problems.
"The concept symbolizes the intransigence of our current system and its historical failure to regulate professional competence," says Lucy Johns, MPH, a health policy consultant and a member of Managed Care's Editorial Advisory Board. "It's astonishing that so few physicians practice evidence-based care. But addressing that issue through incentives has many ramifications, not all of them positive."
Double-edged sword
Johns does not oppose incentive programs. "They're a move toward making managed care a strategy for creating quality products, not just affordable products. It's a market-based attempt to get quality of care under control," she says.
Her concern is that the implications of incentive programs should be examined before they are viewed by payers and policymakers as a panacea. Pay-for-performance programs could possibly create a two-class system in which people pay more to have access to better doctors and hospitals, and the aggregate costs of such programs are unclear.
"Incentives are a form of bribery. That's what health plans have come to because credentialing hasn't worked to ensure quality," says Johns. "Licensure of providers is totally inadequate to guarantee safety or quality care. But bribery is an inflationary agent. Will incentives create a new monopoly of high quality providers who can then charge what they want? Will they contribute to a two-class system of health care? The next step after incentives is exclusion, and how would that work? What do we do with the 'bad' doctors?"
Johns is not alone in her concerns. Other experts and many physicians say they worry that incentive programs — regardless of their design or good intentions — have the ability to increase overall costs and create an elite set of providers who are only accessible to patients who can afford more costly health plans. And some experts wonder if we have the standards necessary to make certain we are rewarding the higher achievers.
Carrot or stick?
"The design metrics for pay for performance remain rather crude," says Karl Matuszewski, PharmD, senior director of clinical knowledge service at the University HealthSystem Consortium, a research alliance of academic health centers in Oak Brook, Ill. "These systems have the potential to turn into a stick instead of a carrot."
Pay for performance is an improvement over withholding payments until providers demonstrated they were reducing costs, says Matuszewski, but "really we shouldn't need financial incentives for anyone who enters the profession of medicine to act in a professional manner. We need to carefully consider the nuances of the standards used for these payments to be certain they accomplish the best possible results, not just a basic level of performance." And Matuszewski asks the same question as Johns: "What do we do with underachievers over the long haul?"
These issues all have relevance, says Peter Lee, president and CEO of the Pacific Business Group on Health, a purchaser coalition in San Francisco that has long advocated pay-for-performance incentive programs. Critics are correct in saying that incentive programs pay doctors for doing what they should already be doing, he says. "Except that they're not doing it," says Lee. "And we know this way works."
PBGH is part of the Integrated Healthcare Association in Walnut Creek, Calif., a collaborative leadership group of state health plans and provider groups implementing a statewide initiative that rewards physician groups for documented performance. The six participating health plans — Aetna, Blue Cross of California, Blue Shield of California, Cigna, Health Net, and PacifiCare — have developed a common set of performance measures for physician groups and are giving financial incentives based on that performance.
Lee and others say there is a strong business case to be made for these programs.
"The current reimbursement system does not reward quality or performance," says Lee, "and too often regulators, accrediting bodies, and consumer advocacy groups focus on health plans, not providers. Paying for performance rewards the people who are treating patients."
The idea of paying bonuses to providers who demonstrate they meet specific performance standards is one pay-for-performance model. Another, more punitive, model is to withhold payment to providers who don't meet those standards. That model hasn't demonstrated much effectiveness, say some experts. "The whole idea should be to find a positive way to encourage a high level of performance," says Tom Granatir, Humana's senior adviser for clinical health plan policy. "Finding and punishing the bad guy just doesn't work. It breeds resentment by physicians and drives quality problems underground."
Medicare on board
The Centers for Medicare & Medicaid Services apparently agrees that positive reinforcement is the better idea. In 2003, CMS announced what it calls the Hospital Quality Initiative and in February 2004 the agency created the Premier Hospital Quality Incentive Demonstration, a three-year project to include hospitals that voluntarily submit their electronic clinical data on patients who are being treated for acute myocardial infarction, heart failure, community-acquired pneumonia, coronary artery bypass, or hip or knee replacements. Those data will be measured against evidence-based performance standards and after a year hospitals will receive an extra 2 percent in Medicare payments for each condition for which they score in the top 10 percent and an extra 1 percent for being in the 11 percent to 20 percent range. All hospitals in the top 50 percent will receive public recognition.
That's a direct payment by a payer — the biggest payer — for quality improvement by its providers. But what about the 50 percent that don't qualify for public recognition? And what about the physicians who don't receive performance bonuses in similar programs run by employers or plans? No one seems to know how these "second class" physicians and hospitals will be dealt with as pay-for-performance programs continue to take hold. Some health plan officials say that issue will sort itself out over time.
"I prefer to look at these programs as paying for outcomes, not paying for performance," says W. Allen Schaffer, MD, Cigna's senior vice president and chief medical officer. "We're saying to members of our network 'Here are the standards of care we expect you to meet. If you meet these standards, evidence shows you'll achieve better outcomes and you will be a preferred member of our network.'"
In any case, the market is demanding these type of programs, say Schaffer and other health plan officials. "They're frequently part of RFPs," says Schaffer.
Purchasers are looking for three things, says Granatir. "We're at the early stages of exploring these kinds of programs," he says, "but there's no doubt that payers want clinical effectiveness taken into account in network definition. They want to see who the high performers are, they want that information passed on to consumers, and they want to see us reward systems that demonstrate effectiveness and efficiency. This creates a business advantage for plans to participate in incentive programs."
No doubt. And it's a lot of money. Last year, PacifiCare Health Systems awarded $14 million in bonuses to 124 of its 130 affiliated medical groups for meeting quality standards, a move the company says increases the quality of care in all of its medical groups.
The rewards were part of PacifiCare's Quality Incentive Program, started in 2002. Medical groups that scored above the 75th percentile in 16 clinical and service measures received cash bonuses, several well into the hundreds of thousands of dollars. The health plan's measures require physicians to meet standards involving the safety of hospitalized patients, screening patients for breast and cervical cancer, providing childhood immunizations, managing patients with diabetes and heart disease, and reaching specific patient-satisfaction scores. "Our goal is to tie provider incentives and consumer benefits to performance," says Sam Ho, PacifiCare's chief medical officer. "We strongly believe that will increase the quality of care."
Some physicians say that linkage is good for medicine. "Health plans paying for quality is a good trend," says Jack Lewin, MD, chief executive officer of the California Medical Association. "Physicians want to practice quality medicine, and anything health plans can do to help them do that is a good thing."
Some are not so sure. "These measures must be objective and meaningful, and not confusing to patients," says Yank D. Coble Jr., immediate past president of the American Medical Association and chairman of its Quality Task Force, adding that a danger of incentive programs is that they can be focused too narrowly.
Technical barriers also stand in the way of rating individual doctors in a "valid and fair way," says Bruce Landon, MD, a health policy researcher at Harvard Medical School. "It's a difficult issue. The more quality measures, the better, but we don't want the information to be misleading."
Cost concerns
In addition to that fairness issue, there is the problem of cost. How will the data be gathered? Some experts, including Lee and Matuszewski, say that as technology such as provider-based electronic medical records and hospital computerized physician order entry (CPOE) systems become more prevalent, performance standards and compliance with those standards will become more evident, and incentive payments will be fair and appropriate. But such systems are expensive. And current data collection methods for provider-level performance, which are primarily based on medical record review, are particularly costly.
A recent study by the National Committee for Quality Assurance's Rewarding Results program, titled "Rewarding Quality in Physician Office Practices," states that medical record abstraction costs $30 to $50 per chart. "Given that 30 to 50 charts per physician is a minimal estimate of the number needed for each measure (or cluster of measures, in the case of diabetes), basic data collection costs between $1,000 and $2,500 per physician, or between $500,000 and $1.25 million per year for a metropolitan area of about 1 million persons with 500 primary care physicians (one primary care physician per 2,000 persons)," states the report. "Research indicates that a sample size of at least 50 patients per physician is necessary to provide a reliable estimate of physician performance using patient-survey measures. Beyond the considerable problems of obtaining a reliable sample and response bias, survey costs (sampling, collection, and analysis) are $30 per completed survey, or $1,500 per physician practice."
Much is unknown
The most comprehensive study of existing pay-for-performance programs was published in March 2004 by Med-Vantage, a health care consulting company. Sponsored by Vips, a health care services company, the report found that as of July 2003, there are 40 programs sponsored by purchasers, health plans, and CMS. "Most programs are less than three years old, and many purchasers and health plans have yet to implement such programs. More fundamentally, critical success factors and lessons learned around funding, ease of administration, information systems, proving positive changes in outcomes and savings, provider acceptance, and transparency of results for consumers have yet to be fully reported or documented," states the report (See "What Employers Want In Pay-For-Performance Programs"). Vips and Med-Vantage are currently conducting a follow-up study to see what data have been collected to date.
Studies are just beginning to be conducted on the effectiveness of such programs. The Agency for Healthcare Research and Quality, in partnership with the Robert Wood Johnson Foundation, announced in April 2004 that it will conduct a research project to examine the effect of financial and nonfinancial incentives on the quality of health care services. "The use of incentives to reward physicians and other health care providers for achieving quality targets has garnered newspaper headlines and has been debated in the health care community over the past few years. The goal of this research project is to find out which incentives work best and to share that information with providers, health plans, and purchasers," states the AHRQ call for applications to conduct the research.
Cost and fairness issues notwithstanding, most health care experts think that incentive programs have the potential for improving the quality of care. "What makes us think we don't have a two-class system now, with underachievers shrouded by lack of data?" says Humana's Granatir. "I really don't see much potential for harm."
---
Our most popular topics on Managedcaremag.com
---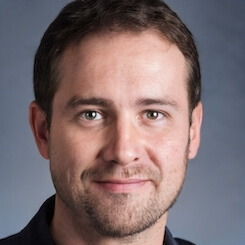 Paul Lendner ist ein praktizierender Experte im Bereich Gesundheit, Medizin und Fitness. Er schreibt bereits seit über 5 Jahren für das Managed Care Mag. Mit seinen Artikeln, die einen einzigartigen Expertenstatus nachweisen, liefert er unseren Lesern nicht nur Mehrwert, sondern auch Hilfestellung bei ihren Problemen.