Encouraged by employers, health plans ponder expensive options in covering a generation of obese Americans
The news on weight in America is almost all bad. Pick up any popular consumer magazine, flip on any morning news show, or surf health-related Web pages, and chances are you'll find at least a few reports sounding the alarm — each more shrill than the last — on an epidemic of fat in the U.S.
The Centers for Disease Control now counts 2 out of every 3 Americans as either obese or overweight. With unhealthy weight zooming toward the top of the list of the nation's leading killers (tobacco is still the champ), the trend has created a dilemma for many health plans weighing the costs of some of the most radical medical responses against the steadily rising cost of caring for an overweight society and the parallel decline in the number of employers able to afford either.
This is one health care frenzy that shows every sign of heating up even more (see 'Obesity in America' Revisited). And MCOs have responded in anything but uniform fashion.
Some health plans have offered up a full slate of options covering everything from a disease management approach on weight, to new exercise programs, to expensive gastric bypass surgeries. Others say that this is too big a crisis for any one MCO to weigh in on effectively, that ultimately, society has to come up with solutions to a societal problem. In sharp contrast to a near universal rejection, in recent years, of the mid-'90s strategy of closely controlling costs by rationing or prohibiting procedures, a growing number of health plans are opting out of covering gastric bypass surgery — the most extreme and increasingly popular response to morbid obesity — while advocacy groups counter with familiar threats of lawsuits and new lobbying campaigns to mandate coverage.
Meanwhile, the weight debate has persuaded many health plans to look for consensus among the competing interests of insurers, providers, and patients for dealing with the hottest flash point in medicine today.
A grim cost scenario
The costs of obesity's consequences are growing as rapidly as Americans' weight.
Direct costs now account for $93 billion a year in added medical expenses, far beyond the $76 billion annual tab for smoking-related care. Annual medical costs for the obese are $732 (37.7 percent) higher than for the lean, according to one new CDC report. In the Medicare population, obese beneficiaries cost $1,486 a year more; in the Medicaid population, the difference is $864 a year.
In a report published earlier this year in Health Affairs, Roland Sturm, a health care economist at Rand, concluded that an analysis of 10,000 responses to a survey showed that the obese — well above 20 percent of the population — spend 36 percent more on health care services and 77 percent more on medications. To put those numbers in perspective, smokers use 21 percent more services and demand 28 percent more drugs.
But what tripped the alarm for Sturm was the overall societal trend on morbid obesity: The number of people with clinically severe obesity quadrupled from 1 in 200 in 1986 to 1 in 50 in 2000.
Currently, Sturm estimates that about 14 percent of overall health care costs are driven by Americans who have lost the battle of the bulge. Left unchecked, a swelling, aging legion of overweight Americans will drive that avoidable cost figure to a whopping 21 percent in 15 years. And after decades of diet fads and talk about weight control while the population was actually adding more pounds, Sturm doesn't see much evidence that the U.S. is prepared to lighten up on the scales.
Says Sturm: "It's grim. It's very grim. Should managed care companies be worried? Sure. These are huge health care costs."
The trends are likely to continue to push disability rates up as well, says Sturm.
Few groups are ringing the alarm bell more vigorously than the National Business Group on Health (formerly the Washington Business Group on Health), which has 213 members, including 48 of the Fortune 100.
From its perspective, the sheer weight of alarming studies is playing a positive role, sending a national wakeup call that can't be ignored — and isn't.
"Corporations had not heard until less than a year ago that they are paying billions in lost productivity costs and now they have to do something," says Helen Darling, executive director of the NBGH. "It's a lot like where smoking was 25 years ago. This is a national crisis, affecting our future workforce."
The seriousness of the medical consequences linked to weight is now so clear that the way we view weight in America is undergoing a fundamental transformation, according to some experts.
"Weight and obesity has been a cosmetic issue," says George Isham, chief medical officer for HealthPartners in Minnesota, "an issue of social acceptance."
No more.
Now, with the evidence piling up, the issue is increasingly about chronic diseases and a tsunami of catastrophic costs that obesity is fueling.
Darling says that her Fortune 500 members are at a tipping point, for once getting serious about advocating weight control with a clearly thought-out approach to encourage better diets and get people walking more. Even simple things, like painting stairwells and piping in music to encourage more walking, can contribute to the solution. And the programs aren't being advocated as feel-good measures, either. Reluctant members of her group are encouraged to log onto the NBGH's Web site where they can use calculators to determine how much weight directly affects their bottom line.
For the health plans that offer programs to her members, there's an equally clear message: "We all have to do something." That includes health plan participation in sponsoring healthier lifestyles, reducing weight, and making sure that physicians are helping patients actually control their weight: The younger the better.
"In America," says Darling, "every pediatrician should be talking to parents about obesity." Otherwise, if trends continue, soon a third of all young people in the country will be seriously overweight. And overweight kids make obese, unhealthy adults. But while groups like the NBGH want plans to tackle the issue head on, some health plans say this is one monster that they can't hope to control. Several are plotting a course to steer clear of the impending collision of costs and care. And no one issue is drawing a brighter spotlight than gastric bypass surgery.
Obesity's cash cow
In 1997, the American Society for Bariatric Surgery estimated that 23,100 people had gastric bypass procedures. In 2002, that number hit 63,100. And plans covering the procedure saw thousands of new requests pouring in in even larger numbers.
"That number has been going up like a rocket," says Barry Schwartz, MD, vice president for care at Blue Cross and Blue Shield of Florida.
It's not too hard to see why.
Turn on television on any weekday morning and Al Roker, the newly-slimmed-down weatherman on NBC's hugely popular Today show, presents an animated endorsement of the positive effects of gastric bypass surgery. Other high-profile figures have chosen to have the usable reservoirs of their stomachs stitched, stapled, or otherwise squeezed down to the size of an egg, and that celebrity-fueled message has riveted the attention of millions of obese patients — as well as a number of surgeons.
"Frankly, a lot of money can be made here," says Schwartz. "These are high-cost procedures and physicians and hospitals see this as a cash cow."
This pot of gold, he adds, is increasingly paying for a disaster in the offing.
Gastric bypass patients, like Roker, often don't change what and how they eat — just how much. And that can lead to weight regain. Nutrition expert John La Puma, MD, of Santa Barbara, Calif., has seen postoperative patients who have regained 20, 40, even 50 pounds.
"It's stomach surgery, not neurosurgery," he says. "These patients need one-on-one habit change. And they're not getting it."
In his part of the country, Schwartz sees a host of new doctors leaping onto the gastric bypass bandwagon, often with little more than a weekend's worth of training and often performing procedures at community hospitals ill-equipped for high-risk surgeries. Patients aren't being carefully vetted to see if they are likely to benefit. In Virginia, for example, the head of the health plan association says that many of these newly minted gastric bypass experts are luring patients with a shock wave of ads on local radio and television stations. And many of the physicians, Schwartz asserts, are driven solely by greed, eager to take a hefty cut of the $25,000 to $30,000 that the operation costs.
"This procedure is just not ready for prime time," says Derek van Amerongen, MD, chief medical officer for Humana in Ohio. Like his counterparts at Blue Cross and Blue Shield of Florida, UnitedHealthcare, Cigna and many others, van Amerongen points to a long list of clear medical concerns: One recent study suggests a failure rate — where patients balloon back up in size — of 20 percent to 25 percent. With 1 in 100 patients dying during or soon after surgery, there's an unacceptable risk of death. The procedure is being adopted for adolescents without any clinical evidence that it's safe or effective. And even for adults there is still nothing but a fuzzy idea of outcomes after three, five, or seven years.
"No one wants to be put in a position where we are encouraging a very invasive, very intensive treatment that may or may not have any medical benefit," he says.
The cost of the procedures is a secondary concern, both Schwartz and van Amerongen concur. But it's a significant concern.
"At the rate the procedures are going up — the cost per procedure, the cost of complications — we're talking about spending a major portion of the health care dollar as we go forward," says Schwartz. "We need to make a decision whether this is an appropriate use of health care dollars."
Making that decision also means factoring in the results of rising premiums at a time when the number of uninsured continues to rise as employers drop out of a system that they find priced beyond their means.
"We have to treat this as the huge societal problem that it is," says Schwartz. "And that means we need to take substantive action at the school level, the government level. The cost of obesity is just going to be enormous."
A host of social trends are contributing to the problem of obesity in America, he adds. Schools are eliminating physical education classes. People line up to super-size their fast-food meals of deep-fried foods. Entire neighborhoods are now built with the car as the sole mode of transportation; walking rarely figures into the modern suburban lifestyle at all.
Yet changing all of those new and bad habits would still cost just a fraction of a medical bill that's growing steadily bigger. Adds Schwartz: "This has to be a social imperative."
Head in the sand
Harvey Sugerman, MD, president of the American Society of Bariatric Surgery, thinks health plans that are backing away from the procedure are simply copping out for all of the wrong reasons.
"I think they're scared because of the growth rate," says Sugerman. MCOs, he adds, see the immediate wave of bills headed their way and discount any long-term cost advantages from gastric bypass because people are constantly shifting in and out of health plans.
"You can't just bury your head in the sand," says the nationally recognized surgeon and emeritus professor of surgery at Virginia Commonwealth University in Richmond, Va.
Gastric bypass is the only proven method for treating morbid obesity, he says. Outside of surgery, only 5 percent of the morbidly obese deal with their weight effectively through diet and exercise. And the plans that are opting out are incredibly short-sighted, Sugerman says, illogically paying for expensive joint replacement procedures and a host of chronic illnesses rather than finding a real and lasting solution.
Supporters of gastric bypass surgery also say that the anti-bypass crowd is presenting an incomplete picture of the evidence. In one study at Tufts-New England Medical Center, the first 100 cases included one death. Twenty-two patients — 22 percent — experienced bleeding and other complications. But when the study encompassed the first 700 cases, the mortality rate dropped to .28 percent and complications fell to 9.4 percent
And there are plans that do see bypass surgery as part of the solution.
"We're aware of the controversy," notes HealthPartners's Isham. "The procedure does work. It helps people lose weight."
The HealthPartners approach has been to address the concerns without axing the procedure, a strategy that involves identifying the best places to have the surgery, the best surgeons to do it, and a rigorous set of criteria for selecting patients — much the same approach that Sugerman's association is backing.
"Rather than bland, blanket coverage, we're working with a smaller centers-of-excellence approach," he says. "We make sure they follow the guidelines, use criteria we've laid out, and definitely follow up, including behavioral support."
Isham is no stranger to the issue of obesity. A group that he chaired for the Institutes of Medicine identified weight as a key issue of national concern. He is acutely aware that the NBGH is asking health plans to take part in a national effort at whipping the population into shape. And HealthPartners has done two studies linking physical fitness to work performance and the reduced health care costs that can be won through intensive exercise programs.
To get members going, HealthPartners launched 10,000 Steps, a program aimed at getting people to walk several miles a day. Employers who sign on can get their workers' health assessed and enlist them on a Web site that helps track their progress and provide some regular encouragement to keep going.
Analyzing the specific groups that sign on, Isham says that the program can make a distinct difference.
Stepping back and looking at all HealthPartners's 650,000 members, though, Isham concedes that the plan needs plenty of help to alter current social trends. "I think we're having an impact, but it's hard to show up in a population of 650,000.
"It requires more of a collaborative approach," he says. "Our role in addressing the epidemic of obesity has to do with how we work in partnership with community resources, other health plans, the government, and so forth. No single player is going to whip this. It has to be everybody working together."
No evidence
Health plans' role is getting physicians to deal with overweight patients, identifying the best practices and technology, and giving members better resources for controlling weight.
Disease management can be a powerful tool here as well, says Isham. "Identifying overweight populations and educating them on nutrition and exercise and tracking their progress can be even more effective. To say it's a social problem, not my problem, that's the wrong approach."
"I would tell you we will always cover anything we think is effective in dealing with this," says Schwartz. "And if there is evidence that disease management works, will do something, we'll look at it. But there is no such evidence." Drugs, he adds, so far have proven to be only a short-term answer with no long-term benefits.
But there is evidence, says Schwartz, that obesity can be controlled by the individual. And the individual can be influenced by society.
"The only answer to this is that people have to diet, have to exercise and I think that we have to reeducate the people of this society."
From van Amerongen's perspective, though, a well-designed wellness program is not just important as an alternative to gastric bypass; it's also a competitive edge for dealing with the next big thing on employers' agenda.
He helped launch Humana's Get Healthy program three months ago, after a year of preparation.
"The interest has been intense," says van Amerongen. "We've almost been overwhelmed by the interest of employers. You launch new things, hope for a couple of nibbles, but from day one we have had requests from employers all across the country to present the program and start working."
Get Healthy was designed to get members focused on weight management, stress, greater activity — "all of these things that are part of lowering risk factors."
To get plan members involved and to keep them committed, Humana is advocating some hard-dollar rewards, from $30 discounts on premiums to a reduction in copayments or substantial gift coupons.
"You have to make it very tangible," says van Amerongen. "Not just a mug and a T-shirt."
In the end, van Amerongen is quick to point out that no one program can make all the difference. Americans often look for a magic-wand solution to tough problems like obesity. To counter the population's weight gains will require a complete reexamination of our values.
"I think we need to change our perception as Americans, and that's a good thing. This is a difficult issue, and it won't be solved overnight. Our approach is a part of that."
Rand's Sturm warns that health plans also have to consider one other important competitive twist in deciding what to offer members: adverse selection. After a series of confidential discussions with health plans for his report, Sturm concluded that the plans that offer gastric bypass rapidly become a favorite for obese members. Covering that procedure, he says, carries with it a high likelihood that some of the greatest health risks in the population will be drawn into the MCO.
The new (fat) majority
Many of the obese feel that as far as the health care profession is concerned, the attitudes that really count are the ones stacked against them from the moment they seek treatment.
The American Obesity Association has filed away a stack of studies over the years showing that doctors and nurses frequently tend to discount this condition and offer feeble advice for dealing with it. In one study that dates back to 1987, researchers at the University of Toledo studied the responses of 318 family physicians when asked to treat someone seriously overweight. Some of the prevailing attitudes they found: "Obese patients lack self-control, are lazy and sad." But even then, few doctors were unaware of the debilitating health risks the obese faced every day.
To get around the stigma and ensure coverage, some of these groups have formed alliances to push state legislatures into action.
At least four states — Indiana, Georgia, Maryland, and Virginia — have adopted mandates governing health plans' coverage of gastric bypass. In Indiana, for example, a state law requires plans to cover the procedure for anyone who's been morbidly obese for five years and failed to beat the condition through a doctor-supervised program that had lasted at least 18 months. And in the middle of May, South Carolina's Senate endorsed a bill "encouraging" the coverage of gastric bypass procedures. "It seems states are looking at it a little more closely than they have because of the exponential growth in the amount of surgeries," says Karmen Hanson, a policy specialist at the National Conference of State Legislatures.
Not all mandates are created equally, though. Four years ago in Virginia, the then Democrat-controlled state legislature did it this way: Insurers have to offer the coverage, but they don't have to do it for free. What that means in practice, says Doug Gray, executive director of the Virginia Association of Health Plans, is that employers that want the extra coverage have to get a rider for it. It's not cheap, adds Gray, who also isn't too surprised to hear that it's also none too common in a state blanketed with promotional campaigns on gastric bypass.
Other states are threading a narrow path between mandates and mindsets. Just weeks ago, a group of New York health plans adopted a set of guidelines on gastric bypass intended to spell out the who, the where, and the how big in defining who qualifies for surgery and who doesn't.
And it developed the voluntary blueprint under the state-funded Obesity Surgery Project, a panel that included a set of 12 high-volume surgeons and medical directors from nine managed care organizations.
"The Obesity Surgery Project members agree that bariatric surgery is a valuable treatment for a select population of well-chosen, well-informed, and highly-motivated obese individuals with serious comorbidities and morbidly obese individuals, when performed by an experienced surgeon in an appropriately equipped facility," said Susan Beane, MD, medical director at Affinity Health Plan, in a prepared statement.
Even most opponents of gastric bypass say that the issues revolving around obesity and its treatment are evolving so rapidly that they will have to continually review coverage options.
"This is not a position that is etched in stone," notes van Amerongen.
Exactly who wins — and who loses — in the weight debate won't be fully determined soon. This is one issue that will be around for years.
---
Our most popular topics on Managedcaremag.com
---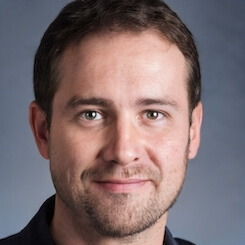 Paul Lendner ist ein praktizierender Experte im Bereich Gesundheit, Medizin und Fitness. Er schreibt bereits seit über 5 Jahren für das Managed Care Mag. Mit seinen Artikeln, die einen einzigartigen Expertenstatus nachweisen, liefert er unseren Lesern nicht nur Mehrwert, sondern auch Hilfestellung bei ihren Problemen.