One auditor estimates that 3 percent to 10 percent of PBM claims are processed incorrectly — always in favor of the PBM.
As the rising cost of health care continues to be a national concern, all facets of pharmaceuticals, from manufacturing to distribution, are caught squarely in the health care klieg light. Pharmacy benefit managers, which process about 75 percent of the more-than-3 billion prescriptions dispensed annually in the United States, are under increasing pressure to reveal revenue sources and cut prices.
In April, the National Association of Attorneys General reported that 20 states, including California and New York, resolved claims against Medco, the nation's largest PBM. Medco will pay $29.3 million to settle claims that it switched prescriptions to drugs that would increase manufacturer rebate payments, thus increasing the PBM's income. The company claimed that drug switches would save money for patients and health plans, but the attorneys general asserted that the switches actually increased costs.
But much of the pressure on PBMs derives not only from politicians, state attorneys general, and consumers, but also from those who pay most of America's drug tab — health plans, employers, unions, Medicare and Medicaid managed care plans, and the Federal Employee Health Benefits Program.
These PBM clients are suffering a crisis in confidence in light of an estimated 30 major lawsuits filed against PBMs in the last two years by attorneys general, employer groups, and pharmacies over drug switching programs, manufacturer rebates, and "spreads." In 2002 and 2003, 30 state legislatures introduced bills to regulate PBMs or require the disclosure of financial agreements with drug manufacturers.
"We're in a very chaotic time in the PBM industry," says Gerry Purcell, a former sales manager at Consultec, an Atlanta-based, independently owned PBM, who now advises government representatives and employer groups on PBM inner workings. Some plans have requested significant changes in PBM business practices, unheard of over the course of the history of the 25 year-old PBM industry. And PBMs themselves have begun to question their own business model.
Numbers game
Mergers have nearly cut the number of PBMs in half , from more than 100 five years ago to about 50 today. The largest of the recent mergers consolidated Caremark Rx with AdvancePCS. Mergers or no mergers, here are some of the realities that PBMs either help create or must live with.
Average cost of a prescription drug:
$54.58
Utilization rate for generic drugs:
51 percent
Formulary compliance rate:
55.1 percent
Prescription drug costs are estimated to increase, on average
15.7 percent a year
Number of prescriptions filled by retail pharmacies by 2005:
5 billion
Number of PBMs five years ago:
over 100
Number of PBMs today:
50-55
SOURCE: ACADEMY OF MANAGED CARE PHARMACY WEB SITE AND INDUSTRY SOURCES
"Awkward position"
"Now is the time for PBMs to re-evaluate their sources of revenue and assess whether too great a percentage … comes from manufacturers through not just rebates, but the sale of data, funding of clinical programs, mail order services, therapeutic-switch programs and research grants," writes Tim Dickman, CEO of Prime Therapeutics, in an editorial published last year in Risk Insurance. These revenue streams "put PBMs in the awkward position of questioned loyalty … whom do we really serve — health plans, payers or members, or drug manufacturers?" Prime is a St. Paul PBM associated with nine Blue Cross Blue Shield plans or their parents, subsidiaries or affiliates covering more than 9 million members.
Plans rely on PBMs because they have the infrastructure, with claims processing, pharmacy benefit cards, preferred pharmacy networks, mail order, formularies, and the savvy to exact big discounts from drugmakers. PBMs are supposed to obtain better pricing than if plans contracted with individual manufacturers. However, litigants charge that PBMs may sometimes steer consumers to expensive medications.
The health plan-PBM relationship is a Mars-Venus issue. They are two entities are wired differently; their goals are not aligned; their missions are contrary. PBMs want consumers to use more medication because they are paid by prescription; plans want less medication dispensed to keep costs down . Still, these divergent interests are forced to work together because, as one PBM consultant noted, "there isn't a lot of choice unless a company is big enough to start its own PBM."
If plans had the liberty to fully dictate terms to their PBMs, the relationship would be altered drastically. In what follows, several PBM executives, health plan pharmacy administrators, and other industry insiders tick off the 10 most important things they would change.
1. Make full disclosure
PBMs typically receive 6 percent to 25 percent off the average wholesale price (AWP) of drugs, according to government and industry sources. But they pass along only 5 percent to 8 percent to plans. Plans want rebates exposed or made "transparent" so they know whether a PBM is promoting a particular drug in their best interest or in the PBM and drugmaker's best interest. They also would like a bigger share of the rebates.
"I don't mind if PBMs make money," says Thomas Kaye, RPh, senior pharmacy director at Passport Health Plan in Louisville, Ken., a Medicaid HMO of 133,000 covered lives. "What I don't want is predatory pricing and practices that are far outside the normal agreement."
PBMs serve two interdependent masters, the drugmaker-suppliers who pay for preferred treatment on PBM formularies, and the plans that pay PBMs for providing member medication. This conflict of interest is the source of the most contentious issue between plans and PBMs. Should PBMs divulge drugmaker rebates?
PBMs insist that secretly negotiated rebates are necessary to obtain the lowest prices for plans. If the rebates are exposed, the companies could lose their competitive edge against other PBMs. Drugmakers would be able to know a PBM's negotiating and pricing strategies with other drugmakers, which in turn would drive up prices.
"If a PBM has negotiated a rebate from Pfizer for the cholesterol lowering drug Lipitor and the amount of that rebate is known, it could interfere with the same PBM trying to negotiate a discount with Bristol-Myers Squibb for a similar drug, Pravachol," says Edward Armstrong, an associate professor in the college of pharmacy at the University of Arizona-Tucson.
PBMs are going to great lengths to protect rebate deals from disclosure. Earlier this year, the Pharmaceutical Care Management Association, acting on behalf of the industry's largest companies — Caremark Rx, Medco Health Solutions, and Express Scripts — won an injunction to block a Maine law that would force PBMs to pass volume drugmaker discounts to consumers. PCMA claimed it violated trade secret protections.
Nonetheless, an open governmental assault on rebate disclosure continues.
Publicized lawsuits against PBMs sparked state attorneys general to wonder whether their Medicaid programs were receiving the lowest priced drugs, as required by statute. Several states have tried to force PBMs to reveal their rebate relationships to assure best prices.
Thirty state legislatures have introduced bills that would regulate PBMs, some specifying rebate exposure.
The Office of Inspector General will probably require rebate arrangement information from PBMs involved in the new Part D Medicare drug benefit when rules are proposed later this year.
Apparently in an effort to stave off mounting cries for transparency, Medco agreed earlier this year to pass along its full discount to a Towers Perrin-organized employer coalition.
Some TP clients will pay Medco a flat rate based on the number of members. Other PBMs may follow if plans force the issue, according to news reports. TP refused to comment on the deal.
Industry insiders are suspicious of the announcement, claiming that PBMs will go underground, hiding rebates from clients and auditors behind euphemisms such as "educational grants, data sales fees, academic detailing, performance fees, or health management fees," according to one auditor, Susan Hayes of Pharmacy Outcomes Specialists in Lake Zurich, Ill. In the past, even PBMs that said they would allow auditors to review rebate information put up roadblocks.
"I've done audits where full disclosure was promised. The PBM did not follow through. We were limited and hampered in every way possible," Hayes says.
2. Design formularies without respect to rebates
PBMs use formularies to encourage the use of specific branded or generic drugs that are typically the basis for rebates and administrative fees paid by manufacturers, according to a June 2001 HCFA (now Centers for Medicare & Medicaid Services) study of the PBM industry by PricewaterhouseCoopers and a 2003 Centers for Medicare & Medicaid Services report.
PBMs are supposed to push less expensive drugs. But formulary drug selections are made by how much manufacturers are paying PBMs to recommend them. "If rebates were not a factor in driving overall low net costs, some drugs would not make it on the formulary at all," says Dickman, of Prime Therapeutics.
If new drugs are on the formulary, plans want "transparency" to confirm that they are less expensive than other drugs already on the market, says Michael Deskin, president of Pharmacy Benefit Management Institute, a Tempe, Ariz. educational and consulting service for plan sponsors.
3. Offer short-term contracts
Until a few years ago, one-year PBM contracts were available to plans, says Gerry Purcell, the Atlanta consultant. Today, PBMs demand three-year agreements, with some for five or even seven years. These often come with early-termination penalties. Longer contracts help the PBM recover the expense of loading plan member eligibility onto PBM software, system changes, and staffing costs.
Plans cannot predict whether things will go well and want the ability to get out early if the PBM causes them to lose money. "I don't want a three-year contract if I have issues — if the PBM continues to give medications to people who shouldn't get them, if people are getting more expensive drugs, if the cost of drugs is calculated incorrectly, if some drug quantities are limited and patients are getting more than they should," says Tim Sawyers, director of clinical pharmacy management at AvMed Health Plan in Gainesville, Fla., an HMO with 200,000 covered lives. "Some PBMs fail to execute step therapy edits, formulary restrictions, and prior authorizations. If you can't resolve issues except in a court of law, you're stuck with the PBM for three years. To end contracts for cause often requires arbitration; it's hard to get out of them."
If plans suspect that claims are not being processed properly, they can hire an auditor. Susan Hayes has conducted more than 300 PBM audits in eight years. She finds 3 percent to 10 percent of PBM claims are processed incorrectly, always in the favor of the PBM, "never in favor of the client."
But PBMs force audits to be expensive and restricted. Often PBM contract language permits only big accounting firms to conduct them. "Those cost $100,000 to $150,000, which is deliberately prohibitive," Hayes says. Hayes, who has a small auditing company, charges $25,000 to $50,000 for a standard audit of one plan that has 500,000 covered lives. "We can charge less because we know exactly what to look for and do not have a learning curve," she says.
With the rising cost of pharmaceuticals and the lawsuits against the PBMs, the number of audits is rising. In 1998, Hayes's company performed 20 audits annually. Last year, the company was hired to do 50. And employer groups that have used PBMs for 20 years and never hired an auditor are requesting them. "Usually we find more discrepancies if they've never been audited," Hayes says.
4. Renounce a "spread" on the pharmacy network
Spread refers to two things: the cost of drug ingredients and dispensing fees. Sometimes, PBMs take a cut of one; sometimes a cut of both. Plans do not want PBMs to take cuts of either. More and more, they are requesting transparency on this issue as well.
In the first instance, spread is the difference between what PBMs charge the plans for drug ingredients and what PBMs pay pharmacies for the same ingredients. For example, a study reported that some PBMs billed plans $80 for the hypertension drug atenolol, 100 mg, 90 pills, but paid pharmacists only $7, keeping a $73 "spread."
The study was published in the January/February 2004 issue of the Journal of the American Pharmacists Association.
In yet another odd example, PBMs billed plans $29 for 30 tablets of another hypertension drug, monopril 40 mg, and paid the same $29 to pharmacists for a spread of zero. Several states are reviewing spreads. Vermont's state auditor, for example, found that Express Scripts of St. Louis, the state's PBM plan administrator, paid pharmacists $4.02 for the acid reflux drug ranitidine, then billed the state $8.49, a profit of 111 percent. The auditor has asked the state's attorney general to consider an investigation of the PBM.
Terry Latanich, Medco's senior vice president, called the JAPhA study flawed in an opinion piece that appeared in the same issue. He objected that only 129 claims were reviewed from six pharmacies in only a handful of states. Moreover, Latanich wrote, "PBMs operate on a very narrow margin in a highly competitive market," with after-tax income only 1 percent to 2 percent.
In the second instance, spread is the difference between what the PBM charges plans for dispensing and what it pays pharmacists for dispensing. Typically, PBMs charge $2 for dispensing a single prescription but pay pharmacists only $1.50, keeping a 50-cent "spread." If the PBM processed 1 million prescriptions, it would earn $500,000. The benefit managers explain that it costs them time and money to set up and maintain prescription networks and so they feel that they are entitled to the spread for administrative costs.
Moreover, PBMs argue that if they did not have spreads, they would lose a revenue stream. But they also earn substantial income from selling marketing data to drugmakers. For example, Aventis Pharmaceuticals received regulatory approval earlier this year for Ketek, the new antibiotic that treats pneumonia typically acquired by those over age 40. For target marketing purposes, Aventis may go to PBMs and request information about which geographic area of the country has the largest number of patients over 40 who purchase the largest quantities of competing drugs — Levaquin, made by Ortho-McNeil, or Avalox, made by Bayer — for target marketing.
5. Be aggressive on MAC
The federal government developed "maximum allowable cost" pricing for Medicaid and for federal employee health programs. It applies to a blended price of several generic drugs that treat the same condition. A MAC price may be created when a new drug comes off patent and several manufacturers create generic equivalents. The prices of the generic equivalents are averaged to produce a MAC.
PBMs lure plan business by boasting that they have better MAC pricing than the federal government, such as more than 60 percent off the MAC, which is considered aggressive.
But some experts charge that the government's MAC is a better value than the MAC paid by plans, and that MAC prices are not far from the cost of branded equivalents. But it is only a suspicion. Often, when plans ask to see the MAC list, PBMs refuse, calling the lists "proprietary" even though plans are paying for drugs using the PBMs' MAC, says Hayes.
"You can't go into Marshall Fields and buy a dress without a price tag and have Marshall Fields say, 'You will find out what it costs when you get your VISA statement. We can't tell you because we don't want Nordstrom to know what we are charging for the same dress,'" Hayes says. "That's what PBMs are doing to plans when they won't disclose the MAC list." Some plans require MAC pricing disclosure in their PBM contracts.
6. Follow court precedents
In light of litigation issues that have surfaced, plans have begun to stipulate performance guarantees based on what has come out in the press. "We want to know that whatever is being litigated will not happen to us," says Kaye, of Passport Health. Requested contract language includes confirmation that PBMs will not toss out dated prescriptions, "short" prescription orders, switch drugs without physician orders, and more.
Among the most notable of the lawsuits: The U.S. Justice Department filed civil charges against Medco last year contending that the company cheated the Federal Employees Health Benefit Program and other government plans by canceling, deleting, or throwing away thousands of mail order prescriptions to meet contractual performance guarantees, falsified records, changed prescriptions, and switched patients to Merck drugs (Medco is a Merck spin-off) even when Merck drugs were more expensive. Medco is accused of violating fraud and anti-kickback statutes as well as the False Claims Act. The company denies the allegations.
7. Provide consumer tools
Educate members to choose less expensive medications that do not have clinical drawbacks. Members are now more open to these moves than ever before since plans increasingly put more of the drug cost-sharing burden on them through medical savings accounts, tiered drug payment structures, higher drug copayments, and waiver of copayment or coinsurance for generics. "Patients need to know the economic consequences of their choices," says Dickman, of Prime Therapeutics.
Last year, Prime started myrxhealth.com, which has a simple-to-use method of finding out what drugs have generic equivalents and the costs of alternatives. For instance, if you look up the biggest selling U.S. branded product for cholesterol, Pfizer's Lipitor, the site lists eight "similar drugs" (other statins) — seven branded products and generic lovastatin. In 10 milligram dosages, 30 Lipitor tablets cost $71.63; lovastatin rings up at $28.
The site also lists benefits and contraindications of each medication.
On April 29, CMS started to offer a link on its Web site to help consumers find a Medicare discount card that suits their drug expenses. It also allows patients to compare the prices of medications.
8. Be responsive
PBM account managers are among the most important people in the PBM-health plan relationship. If they leave the PBM or become promoted, sometimes new, untrained managers have large learning curves that can cause plans to lose money.
For instance, AvMed Health Plan in Florida has 200,000 covered lives and pays for 1 million prescriptions annually. Clinical pharmacy director Tim Sawyers tells of a new benefit manager for AvMed's unnamed PBM.
Somehow, the PBM's computer lost copayment restrictions on AvMed drugs. Several hundred drugs previously covered with a high nonpreferred copayment were suddenly available to members for a three-week period at a low copayment before the plan was notified.
"A trained account manager could have figured it out sooner," Sawyers says. The plan found itself in the awkward position of telling patients that medications they received could not be refilled for the previous lower copayment.
Sawyers adds that untrained account managers sometimes fail to add policy changes, known as "benefit designs." Among them: new copayment structures, coverage for generics only, and step therapies. Failure of any, some, or all of these cause plan dissatisfaction and increase plan costs.
"If you always have to look over your shoulder, then it's time to gain control by bringing pharmacy in-house," Sawyer says. This is one reason AvMed, like other plans, is considering bringing PBM functions inside.
9. Offer choice in pharmacy networks
Most PBMs maintain associations with major drug chains and independent pharmacies so that patients are not inconvenienced by having to change pharmacists with a new plan. However, some PBMs offer discounts if plans accept a smaller network of pharmacies. "Clients have to decide if cost or accessibility is more important. There is a trade-off," says Dickman, of Prime Therapeutics. "In some urban areas like Chicago, there could be 10 pharmacies in a one-mile area, so it is not a problem to cut that accessibility in half and still provide convenient access to a pharmacy."
10. File useful utilization reports
Plans would like PBMs to put online edits into software in a timely manner, such as if they suddenly decide to require prior authorization for those over age 18 to receive attention-deficit-disorder drugs or if lifestyle drugs are no longer covered. They also want members added or removed within 20 to 30 days of the change in status — new patients don't have to wait for medication pick-ups and so clients don't receive calls from angry members.
And, finally, plans need timely utilization reports detailing: What are the top 100 drugs ordered by members? Who are the top patient utilizers? Where are the major dispensing pharmacies? Who are the largest prescribing doctors? Who is using the most medications by age and geography? Are branded medications ordered more than generics? Are less expensive mail-order prescriptions growing?
Despite some dissatisfaction, PBMs do seem to be doing the job for their clients. A 2003 survey of 468 employer groups conducted by the Pharmacy Benefit Management Institute rated "the delivery of promised PBM services" an average of 7.6 out of 10.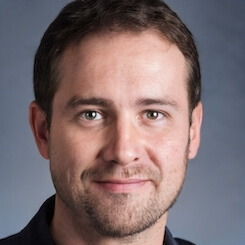 Paul Lendner ist ein praktizierender Experte im Bereich Gesundheit, Medizin und Fitness. Er schreibt bereits seit über 5 Jahren für das Managed Care Mag. Mit seinen Artikeln, die einen einzigartigen Expertenstatus nachweisen, liefert er unseren Lesern nicht nur Mehrwert, sondern auch Hilfestellung bei ihren Problemen.