Now that tiered formularies rule the land, what many suspected is being demonstrated: Compliance is suffering and so, too, are patients.
MANAGED CARE 

August

 

2004

. ©MediMedia USA
Now that tiered formularies rule the land, what many suspected is being demonstrated: Compliance is suffering and so, too, are patients.
Martin Sipkoff
Contributing Editor
When employers shift drug costs to employees, consumers spend less on medications. That reduces drug costs, but does it reduce health care costs? Not to the consumer, of course. But apparently not to the health plan either. By shifting drug costs to consumers, plans may well be shifting costs to a different line in the balance sheet.
One recent longitudinal study, for example, goes beyond noncompliance to examine the medical effect of increased out-of-pocket costs over three years on 8,000 people with chronic conditions, such as hypertension, diabetes, and depression.
Researchers found that many older chronically ill patients took fewer meds and got sicker when the price of their medications went up.
"A lot of critics say it's too expensive to provide or improve drug coverage, but studies show that costs from adverse health outcomes later may be greater than the costs now," says Michelle Heisler, MD, a research scientist at the Center for Practice Management & Outcomes at the Veterans Affairs Ann Arbor Healthcare System in Michigan.
Heisler and colleagues at the University of Michigan Medical School, also in Ann Arbor and where she also teaches, published their results in an article titled "The Health Effects of Restricting Prescription Medication Use Because of Cost" in the July 2004 issue of Medical Care, a journal of the American Public Health Association. "It may be pay now, or pay more later."
We do know that reduced utilization results from increased cost; the evidence is overwhelming. But a number of studies, including some published in the last few weeks, demonstrate that reduced utilization of the medications that successfully treat chronic conditions means that the sick get sicker, see the doctor more often, and are hospitalized more frequently, adding to the overall cost of care.
More heart attacks
"One of the main lessons health plans can take from our research is that treatment of clinical need should not be blocked by cost," says Heisler.
"This population has a huge clinical benefit from having coverage of their prescriptions. If we adequately cover their pharmacy benefits, we may find that we're actually saving a huge amount of money because we're preventing them from having heart attacks and disability and other problems in the future."
The study was based on nationally representative data from the University of Michigan Institute for Social Research and funded by the National Institute on Aging. About 10 percent of participants cut back on medication use because of cost. "We had a large enough group and a long enough follow-up time to see that they had significantly worse health outcomes than those who had not, even after three years," says Heisler.
By the end of the research, participants who said they cut back on their prescriptions because of cost were 76 percent more likely to have suffered a significant decline in their overall health and 50 percent more likely to have had a heart attack, stroke, or chest pain episode than those who had not cut back. These differences in outcomes held true after factors such as age, race, income, education, smoking, alcohol use, obesity, and co-existing health problems were considered. Participants with depression who are older than 70 were more likely to have had a significant worsening of their depression by the end of the study if they had cut back on their medications due to cost.
"This suggests what can happen when older people cannot get the medications they need," says Richard M. Suzman, PhD, associate director of the National Institute on Aging, part of the National Institutes of Health, which funded the study. "The longitudinal design employed in this study suggests that the cost of drugs can lead to drug underuse and that this underuse could in turn contribute to adverse health outcomes."
Known but ignored?
If your reaction to this is "Well, duh!" it shouldn't be. The inverse relationship between cost and compliance is well documented by researchers but frequently disregarded by plan sponsors, health plans and physicians. "Health plan executives remain skeptical on this issue," says A. Mark Fendrick, MD, a professor of internal medicine and health policy at the University of Michigan who has studied drug cost and compliance for nearly a decade. "They say things like 'The patient doesn't really need the drug' or 'Patients are shifting to less expensive over-the-counter drugs,' or 'Patients are getting their drugs directly from the doctors.'"
Even if a patient can't afford a drug — generic or branded — that drug is often prescribed. In a separate study of more than 4,000 patients, all at least 50 years old, published in the June 2004 issue of The American Journal of Medicine and titled "Clinician Identification of Chronically Ill Patients Who Have a Problem Paying for Prescription Medicines," Heisler and her colleagues found that only 1 in 4 physicians asks patients if they can afford the drugs that they have been prescribed.
Regardless of health effect, shifting costs to consumers is hardly unexpected in a health care system suffering extended double-digit inflation. In a January 2004 document from the Center for Studying Health System Change titled "Patient Cost-Sharing Innovations: Promises and Pitfalls," a number of experts said shifting costs — including raising copayments — will continue well into the foreseeable future, except that the authors call it cost sharing.
"Employers' enthusiasm for cost sharing stems from two main desires: to restore patient cost sharing levels that were prevalent before the advent of managed care or to give workers a greater financial stake in care decisions," said Arnold Milstein, MD, from Mercer Human Resource Consulting in New York, in the HSC report.
Helen Darling, president of the National Business Group on Health, said in the HSC document that employers are increasingly sharing costs to get workers' attention about the large increases in total health care costs, and that, in any case, without cost sharing, people will lose coverage. "We will have vastly more people with no coverage because employers can't afford to provide coverage without cost sharing."
What's your vantage point?
Shifting costs is effective in limiting drug expenditures, according to research. A 2002 Rand study of 25 large companies, the results of which were published in the Oct. 9, 2002, issue of JAMA, found that "adding an additional level of copayment, increasing existing copayments or coinsurance rates, and requiring mandatory generic substitution all reduced plan payments and overall drug spending among working-age enrollees with employer-provided drug coverage. The reduction in drug spending largely benefited health insurance plans because the percentage of drug expenses beneficiaries paid out-of-pocket rose significantly." For nearly 421,000 beneficiaries in the 25 companies, health plans' drug costs were reduced by 19 percent to 33 percent over two years.
That all may well be true, but how much shifting — or sharing, if you like — is too much? At what point does an increase in cost to consumers result in a deterioration of outcomes — the degree of deterioration that increases costs? That's what everyone is trying to sort through, say some pharmacy directors.
Today, in an evolutionary process, health plans such as Humana and Cigna are developing drug tiers that attempt to take more than cost into consideration. "We don't even use the term formulary because the word connotes a closed, restricted system," says William Fleming, PharmD, vice president for pharmacy and clinical integration at Humana, which spends $1.6 billion a year on drugs. Humana's tiers are based on demonstrated value relative to cost, says Fleming, not by Food and Drug Administration therapeutic categories alone or whether the drug is generic or branded.
In the company's Rx4 benefit, the lowest-cost drugs are those that demonstrate medical offset value, relative to cost, within a year. That does include many generics and even some branded drugs that have demonstrated a significant value, such as Lanoxin, a comparatively inexpensive branded drug for treating congestive heart failure. The second tier is drugs, generic and brand, that have demonstrated cost effectiveness, but over a longer period of time, such as statins. The third tier is for most of the rest of available medications with proven effectiveness, such as Lovenox, the pricey anti-blood-clotting agent. The fourth tier is for expensive drugs with no established medical offset value, such a growth hormones.
Cigna also is developing a tiered structure that considers outcomes in determining categories, says John Poniatowski, RPh, Cigna's assistant vice president for clinical pharmacy. Drugs that have established a significant effect on medical conditions, such as many antibiotics, are in the lowest tier, and lifestyle drugs like Viagra are in the highest tier. And in recognition of the relationship between cost and compliance, Cigna places an emphasis on patient and physician education, says Poniatowski, and has developed several outreach programs urging physicians to aggressively follow whether patients are taking their medications, especially chronically ill patients such as asthmatics, diabetics, and patients with high cholesterol.
By integrating medical, pharmacy, and lab data, Cigna identifies patients who are not achieving treatment guideline goals and provides this information to the attending physician.
Destiny Health, a consumer-directed plan, has a three-tier plan for drugs that treat about 100 chronic medical conditions. Generic drugs (tier one) are the least expensive tier, at a $10 copayment. Formulary brand-name drugs (tier two) are subject to a $25 copayment and nonformulary brand-name drugs (tier three) are subject to a $45 copayment.
The cost of medications to treat chronic conditions in excess of the copayment is covered by the Destiny Health Plan at 100 percent. Nothing comes out of the member's personal account. Drugs for non-chronic conditions are subject to the same three-tier plan, but the cost in excess of the copayment is deducted from the member's personal medical funds. That's the way to go, say some researchers — charge the consumer least for the drugs that keep people from getting sicker. But the data are comparatively new, and so, therefore, is the concept.
The Medical Care study is one of the first to definitively demonstrate harm to health over time from restricting prescriptions due to cost, according to the researchers. "Other studies have suggested that this effect might exist, but only by looking at a snapshot of a population at a moment in time," says co-author John Piette, PhD, a VA career scientist and University of Michigan associate professor of general medicine.
Piette is also the lead author of a report in the February 2004 issue of Medical Care titled "Health Insurance Status, Cost-Related Medication Underuse, and Outcomes Among Diabetes Patients in Three Systems of Care." The Piette-led study of 766 diabetics compared the cost of medications to patients in each of the three systems and concluded that "many patients with diabetes use less of their medications than prescribed because of the cost, and those reporting cost-related adherence problems have poorer health."
Another study exploring the relationship between increased cost and noncompliance is a study by Harvard researchers in the New England Journal of Medicine in December 2003. Titled "The Effect of Incentive-Based Formularies on Prescription-Drug Utilization and Spending," it used claims data to compare the utilization of and spending on drugs in two employer-sponsored health plans that implemented changes in formulary administration with those in comparison groups of enrollees covered by the same insurers. They examined the utilization of angiotensin-converting–enzyme (ACE) inhibitors, proton-pump inhibitors, and 3-hydroxy-3-methylglutaryl coenzyme A reductase inhibitors (statins).
Higher copayments
Although both employers adopted three-tier formularies in 2000, employer 1 moved to a three-tier formulary and began requiring higher copayments for all drugs. Under that benefit design, enrollees were charged $60 for a 90-day mail-order supply of a tier 3 drug, or $30 for a 30-day retail supply. Employer 2 switched from a two-tier to a three-tier formulary and charged copayments only for tier 3 drugs. Enrollees covered by that benefit design were charged $24 for a nonpreferred brand, regardless of whether the script was filled through a retail or mail-order outlet.
In comparing use between the two employer groups and two comparison groups of enrollees, the more cost-conscious formulary adopted by employer 1 "resulted in a significantly slower rate of growth in the probability of the use of any drug in a given class than the rate in the comparison group," the researchers said. "Perhaps most important in clinical terms, enrollees covered by the health plan of employer 1 who had used a third-tier drug were significantly more likely than enrollees in the comparison group to stop using a drug in the class." Enrollees covered by employer 1, for example, were twice as likely as their counterparts in the comparison group to discontinue using ACE inhibitors (16 percent vs. 6 percent) and statins (21 percent vs. 10 percent), the study found. Enrollees covered by employer 2 were more likely than their comparison enrollees to switch to tier-one or tier-two drugs, but not to stop taking a class of medications.
"Changes in formulary administration may have dramatically different effects on utilization and spending and may in some instances lead enrollees to discontinue therapy," says Haiden A. Huskamp, PhD, an assistant professor of economics in the Department of Health Care Policy at Harvard Medical School, who led the study. "The associated changes in copayments can substantially alter out-of-pocket spending by enrollees, the continuation of the use of medications, and possibly the quality of care."
Another study by researchers at Rand Corp. shed more light. Published in the May 19, 2004, edition of JAMA, in a report titled "Pharmacy Benefits and the Use of Drugs by the Chronically Ill," the Rand researchers, joined by researchers from Merck & Co. and the California Healthcare Foundation, found that when copayments doubled, the use of prescription drugs fell between 17 percent and 23 percent in patients with diabetes, asthma, and gastric acid disease. The study looked at three years of data involving 530,000 people at 30 different employers, and examined what happened when copayments rose, on average, to $12.62 from $6.31 for generic drugs and to $25.70 from $12.85 for brand-name drugs.
Researchers found that emergency room visits rose 17 percent for people with those conditions, and hospital stays increased 10 percent. They found that the use of antihistamines and NSAIDs, which are taken intermittently to treat symptoms, was sensitive to copayment changes, as was utilization of antihypertensive, antiasthmatic, antidepressant, antihyperlipidemic, antiulcerant, and antidiabetic agents. They concluded that "significant increases in copayments raise concern about adverse health consequences because of the large price effects, especially among diabetic patients."
"This study gives public and private policymakers rigorous, science-based information to evaluate the impact that changes in cost-sharing can have on patients' use of medications," says Carolyn Clancy, MD, director of the Agency for Healthcare Research and Quality, which cofunded the study.
Intelligent use
Fendrick participated in a study published in the June issue of the Journal of General Internal Medicine, in a report titled "Suboptimal Statin Adherence and Discontinuation in Primary and Secondary Prevention Populations," that collected data from the insurance records of 4,802 patients. They found that a person at significant risk of heart disease who has a $20 copayment for statins is four times more likely to stop taking the statins within a year than a similar patient with a copayment of $10. And participants who had had a heart attack or stroke were just as likely not to take their statins as those who had not suffered either ailment.
"The amount of the patient's co-pay was a clear predictor of poor compliance," says Fendrick. "As the amount of money that you had to pay to fill your cholesterol-lowering drug went up, the likelihood of you staying on it went down substantially."
Notwithstanding research relating increased drug costs to lower compliance rates and lower compliance to worsening outcomes, multi-tier plans are here to stay — at least for the foreseeable future. They can reduce excess use of drugs for which there are cheaper, effective generic or over-the-counter alternatives. They lower direct costs, which is what their designers want them to do. Therefore, making certain that tiered copayments don't do more harm than good is the task facing the industry.
Employers are raising copayments aggressively
Employers are most definitely shifting costs to employees, who certainly are spending more of their money on health care. From 2000 to 2003, employees' average annual out-of-pocket expenses for family medical premiums rose 49 percent to $2,412, according to a report titled "2003 Employer Health Benefits Survey" published last fall by the Kaiser Family Foundation.
The move toward higher copayments in particular began several years ago, when prescription-drug costs were climbing more than 14 percent annually. To reduce the effect that cost had on the bottom line, health plans moved to tiered copayment systems. In a September 2002 survey by Forrester Research, titled "Employers Step Up the Battle on Drug Costs," three-quarters of 83 surveyed human resources and benefits executives said that cost was a key factor in formulary design, including what drugs are covered and the amounts of copayments. And copayments are increasing, especially in three-tier designs.
According to the Managed Care Formulary Drug Audit, 2003, by Verispan, a drug market research company in Yardley, Pa., in three-tier formularies between spring 1999 and fall 2002, the average copayment increased 32.6 percent for tier 1 generic drugs, from $6.19 to $8.21; increased 47.9 percent, from $12.56 to $18.57, for tier 2 preferred brand name drugs; and increased 31.1 percent, from $26.53 to $34.79, for tier 3 non-preferred branded medications.
Actuaries at the Centers for Medicare & Medicaid Services reported in the January/February 2003 issue of Health Affairs ("Trends In U.S. Health Care Spending, 2001") that "as consumer copayments continue to rise, out-of-pocket spending accounts for a greater share of the drug spending increase in 2001 than in prior years, narrowing the growth gap between private health insurance and out-of-pocket spending." In the 2002 National Health Accounts data report by CMS, researchers found that prescription medications accounted for 16 percent of the total increase in health costs between 2001 and 2002, but 51 percent of the increase in patients' out-of-pocket spending.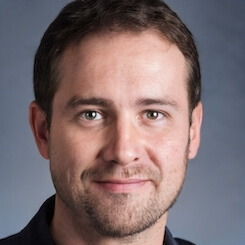 Paul Lendner ist ein praktizierender Experte im Bereich Gesundheit, Medizin und Fitness. Er schreibt bereits seit über 5 Jahren für das Managed Care Mag. Mit seinen Artikeln, die einen einzigartigen Expertenstatus nachweisen, liefert er unseren Lesern nicht nur Mehrwert, sondern auch Hilfestellung bei ihren Problemen.