Deciding to seek NCQA accreditation sets an HMO up for lots of preparatory work. Make sure the effort is well spent.
Deciding to seek NCQA accreditation sets an HMO up for lots of preparatory work. Make sure the effort is well spent.
If you're at a health plan preparing for NCQA accreditation, there are some things you don't want to do. Like give the survey team incorrect directions from the airport to your front door. Don't laugh. It happens.
Good driving directions are important, but how well a health plan does in the National Committee for Quality Assurance accreditation (or re-accreditation) process and how much blood, sweat, toil, and tears are involved depend mostly on activities that precede the NCQA survey team's visit by months, even years. For plans that really have it together, the actual inspection should be a piece of cake.
In general, health plan performance has improved tremendously since 1991, when the NCQA began accrediting health plans, and that improvement raises the bar for current candidates. If Plan A successfully undergoes the inspection, which NCQA calls an "on-site survey," without breaking a sweat, it's natural to wonder why the people at Plan B are having such a bad time of it, especially since they've been through the process before.
Yes, plans still struggle with NCQA requirements, including some large national insurers. But even if your plan isn't one of them, keep in mind that you're never "done" with NCQA accreditation because the standards evolve, new technology like the NCQA's Interactive Survey System (ISS) is introduced, your own health plan's staff people come and go, and of course you should always be looking for ways to manage all processes more efficiently.
One big difference between health plans that take the NCQA accreditation process in stride and those that struggle is often health plan leadership commitment.
"It's a leadership issue, and what kind of attitude the company has about the standards," says Charles Fazio, MD, chief medical officer of Medica Health Plans (headquartered in Minneapolis) and an NCQA physician surveyor. "We've told our staff that even if we were in a market where we didn't think NCQA accreditation mattered, we would still insist internally on being compliant with the standards."
For true believers like Fazio, accreditation is not something that happens once every three years; rather, NCQA standards are how a health plan strives to do business on an ongoing basis, year in and year out.
"I tell my clients all the time, make this part of your employees' job descriptions, to cooperate and work with others in the organization on the NCQA process, and evaluate them on their cooperation," says Dianne Zeitler, MBA, RN. Principal of Dianne Zeitler & Associates in Ellicott City, Md., she is also an NCQA administrative surveyor.
That, in turn, means allocating appropriate resources, both for making NCQA standards part of the normal operation and for the actual triennial accreditation process. No matter how you slice it, NCQA accreditation is not cheap, but a health plan that incorporates the NCQA way into its corporate culture and daily work processes will incur substantially lower costs, both in dollars and in human terms, than a health plan that goes into panic six months before the inspection.
"There's a temptation to think about NCQA standards as different from the regular work we do," says Fazio. "But if you generate activities to comply with NCQA that aren't part of your everyday work, number one, it's a waste of time, and number two, it's going to be frustrating because you're going to see the NCQA process as more burdensome than it really should be."
Besides, adds Fazio, health plans already comply with requirements from state departments of health, from the Centers for Medicare & Medicaid Services, from the Department of Labor, and from other regulators, so it's really just a matter of adopting the strictest of those requirements and matching them with the corresponding NCQA standards. In fact, NCQA accreditation is deemed by CMS to meet its requirements.
According to Zeitler and the NCQA, any NCQA-accredited health plan has already met about 85 percent of the standards CMS requires by virtue of the overlap between the two sets of standards. To address the remainer, NCQA created an optional Medicare +Choice "deeming module" for plans that participate in Medicare. So if a health plan is scheduled for an NCQA survey followed by a CMS audit, all it needs to do is add the M+C module to its NCQA survey and the CMS audit becomes unnecessary.
Leadership support, appropriate resources, and incorporating NCQA standards into daily operations are necessary, but they're not sufficient. We talked with health plan administrators who manage the accreditation process, NCQA surveyors who conduct the actual visits, and consultants who work with health plans. We asked them what mistakes they still see, mistakes that you can avoid, increasing your plan's chances for pain-free NCQA accreditation. We found remarkable unanimity in their responses.
MISTAKE #1: Not starting early enough
"An organization needs to start preparing three years before its first survey," advises Marni Mason, MBA, BSN, managing consultant for performance measurement and improvement at MCPP Healthcare Consulting in Seattle and an NCQA faculty member and administrative surveyor. "Preparation for re-accreditation, on the other hand, should be constant from the moment the surveyors walk out the door until they come back."
In other words, an MCO that commits itself to achieving NCQA accreditation actually makes a commitment to continuous readiness, which happens to be the name Kaiser Permanente gave to its regulatory compliance program in the late '90s. Each of KP's eight regions has a Continuous Readiness program, but its structure varies. For example, four regions own hospitals, so their Continuous Readiness programs include not only NCQA and state requirements, but also standards from the Joint Commission for the Accreditation of Healthcare Organizations (JCAHO) and from CMS.
It can add up to a very long list of items to track, and it gets even more interesting because regulatory requirements are not constant. Changes in NCQA standards are published each July and go into effect on July 1 of the following year. Monitoring, interpreting, and implementing these changes over NCQA's triennial survey cycle can be a challenge.
"You can't just pick up the standards two or three months before the survey and get ready, because you have to be able to show that certain processes have been in place, generally for two years," cautions Jan Loewen, corporate NCQA accreditation leader at Kaiser Permanente and an NCQA administrative surveyor.
KP instituted its program when several regions were caught short by NCQA standards changes in the mid- to late-'90s. Something as simple as a change in staff can allow things to fall through the cracks. Loewen admits that complacency also became a factor after KP's second and third round of surveys. Now, each region has its own dedicated team of NCQA experts that conducts periodic self-audits to make sure they are on top of the standards, and a corporate Kaiser Permanente NCQA team headed by Loewen herself pops in to keep these regional teams on their toes. The corporate team conducts mock surveys and gap analyses to pinpoint where the region is compared to where it needs to be relative to current NCQA standards.
Kaiser Permanente enjoys the considerable advantage of being an integrated group practice model; a formal NCQA standards audit system is probably even more important for network model health plans. Some plans delegate compliance with NCQA standards such as utilization management or credentialing to medical groups, but that may be more trouble than it's worth, according to Shelly Smith, RN, MN, director of quality at Premera Blue Cross in Mountlake Terrace, Wash.
"When NCQA surveyors conduct file reviews, they will also sample the delegates' files, so you need to make sure that the delegates are following the NCQA standards, because it can have a huge impact on your accreditation success," says Smith.
"I've found that overseeing delegation is more work than doing the delegated work yourself. It's a delicate issue, because if you pull delegation from a medical group, you put a significant strain on the contracting relationship."
MISTAKE #2: Expecting the quality department to handle NCQA by itself
NCQA accreditation includes standards for quality management and improvement, but also standards for utilization management, standards for credentialing and recredentialing, standards for members' rights and responsibilities, and Health Plan Employer Data Information Set (HEDIS) and Consumer Assessment of Health Plan Services (CAHPS 3.0H) measures. Establishing a quality department with responsibility for NCQA accreditation but without authority to facilitate the process throughout the organization is another mistake to avoid.
"It's a cross-functional process," says Smith. "It touches a lot of areas in an organization, and it can't just happen over in the quality department." Plans with several successful NCQA surveys under their belts invariably have a strong corporate quality improvement culture that is nourished by the working relationships between the quality department and each functional area. After all, staying current while simultaneously making compliance with NCQA standards a continuous process is the most effective way to approach the NCQA requirements. Most of these plans have one person in the organization responsible for NCQA accreditation, and at least one lead person for each set of standards.
"Annette Baumann, the quality improvement manager, is the coordinator and the overseer of the process, but does not actually attempt to keep us in compliance all by herself," Fazio explains. "We have a clearly defined set of people who own the standards throughout the company. Owning a standard means understanding it and ensuring that we're complying with it and not waiting until Annette says this is what you need to be doing."
For example, the manager of member communications at Medica owns Standard RR 6: Marketing Information; the director of care management owns Standard UM 1: Utilization Management Structure, Standard UM 5: Timeliness of UM Decisions, and Standard UM 7: Denial Notices; the manager of the disease management program owns Standard QI 7: Disease Management, and so forth.
There are several other advantages to having one person head up the organizational NCQA program and having owners of individual standards. When NCQA publishes new and revised standards each July, the health plan's corporate NCQA person is responsible for communicating these changes to the owners of the standards. Sounds like a no-brainer, but failure to communicate changes in standards is another example of how plans can drop the ball.
"The biggest problem that health plans have is that they don't keep up with the standards," says Zeitler. "Like lots of other corporations, health plans have silos, and they don't break down the barriers between their functional areas and get the new standards out to the people who need to know."
That becomes even more critical when the people who need to know are network providers. Take Standard QI 9: Continuity and Coordination of Medical Care. According to the NCQA's Standards for the Accreditation of MCOs, effective last July 1, the intent of this standard is that the organization "uses information at its disposal to coordinate transitions in medical care across the delivery system and assures continuity of care upon termination of practitioner contracts."
Mason says, "The hardest areas have to do with coordination between the MCO and the providers, and coordinating care has been particularly difficult for health plans to do well.
"NCQA is looking for health plans to not only measure compliance with clinical practice guidelines or preventive guidelines based on evidence-based care, but also to assist providers in improving."
A tall order, and one whose chances of success are clearly enhanced by having a single NCQA contact person at the MCO.
The same principle applies during the actual visit from the NCQA, according to William Hauser, MD, medical director for Aetna's southeast region and an NCQA physician surveyor. At Aetna, the directors of quality management are responsible for the nuts and bolts of NCQA accreditation in each region. They are part of a multidisciplinary NCQA team that includes the regional manager, the medical director, the director of patient management, and the manager of member services and compliance.
"It's real important to have one person from the plan be the central point of contact for any questions that the survey team may have," says Hauser.
Finally, having a corporate NCQA coordinator is an advantage not only in interpreting the intent of NCQA standards, but also in translating that intent into operational terms for the owners of those standards in the MCO.
"That's part of the reason why Jan's position exists," says Mary Ritner, RN, MHSA, director of quality and resource management at Kaiser Permanente and Loewen's boss. "We have one person with really strong NCQA knowledge and skills who does a good portion of the communication with NCQA, so we get clear answers to our questions."
MISTAKE #3: Not engaging expert help
Hiring someone like Jan Loewen to run your NCQA program could be the best way to get the most out of your accreditation investment. If permanent staff is not in the cards, retain a consultant, but make sure that consultant is also an NCQA surveyor.
"I've seen a lot of people call themselves NCQA consultants, but they're not surveyors, and therefore they really don't understand the process, the intent, the philosophy behind NCQA accreditation," Zeitler explains. To avoid conflicts of interest, NCQA surveyors are barred for one year from consulting for a health plan that they have surveyed.
The entire process requires expertise in NCQA matters and in project management. Here's what it takes, according to the Seattle-based consultant and NCQA physician surveyor Erick Davis, MD:
The MCO's senior executive staff and the board of directors must include NCQA accreditation in their goals so that it has very strong support and widespread visibility within the company and everyone is on board.
The effort must be adequately funded.
The MCO must have a project plan with time lines and milestones and assigned responsibilities.
"And based upon the project plan, this thing just has to march forward," Davis continues. "The important people need to be kept informed, whether it's at a senior executive level or a subcommittee of the board."
What Davis describes is almost verbatim how Loewen and Ritner conduct NCQA reviews at Kaiser Permanente, right down to the structured work plans, the gap analyses and the mock surveys that Davis likes to do every six months, with the final one six months before the NCQA visit.
A highly visible, adequately funded, effective NCQA project plan is just the beginning. Whether on staff or contracted, an expert can also save time and money by making sure that the intent of an NCQA standard is correctly understood. Several standards seem to be misinterpreted more often than others, even though clarification from the NCQA is just a phone call or e-mail away.
In Smith's experience as an administrative surveyor, Standard QI 5: Accessibility of Service, is often misinterpreted. The intent of this one, described in Standards for Accreditation of MCOs, reads: "That the organization provides and maintains appropriate access to primary care, behavioral health care, and member services."
According to Smith, that means the MCO is required to establish access standards (e.g., "Ninety percent of members will be able to schedule a routine primary care visit within 10 days") and measure its performance against those standards using the standard provided. As an example, instead of asking members "How many days did it take to get a routine visit?" on their annual surveys, many MCOs ask "How satisfied were you with your ability to get an appointment within 10 days?" This latter question, Smith notes, does not measure performance against the standard provided in the example.
"This mismatch of measurement to standard is an easy oversight," says Smith.
Other missed opportunities are failure to analyze data meaningfully and failure to identify opportunities to improve. For example, the intent of Standard QI 4: Availability of Practitioners is "That the organization maintains an adequate network of primary, behavioral health and specialty care practitioners and monitors how effectively this network meets the needs and preferences of its membership."
Most MCOs use GeoAccess software to determine whether the geographic distribution of its contracted providers meets the standards for its service area. If there are no contracted psychiatrists in a particular ZIP code, for example, Zeitler has found that MCOs will often acknowledge that they don't meet the standard and let it go at that. Instead, they should be finding out why they don't meet the standard and taking steps to correct the problem.
"Does that mean that there are no psychiatrists in that ZIP code, or that there are no psychiatrists willing to contract with the organization in that area?" asks Zeitler. "The analysis doesn't identify what the cause of the problem is or what the opportunities for improvement are. They don't dig deeper and ask 'Why don't we have any psychiatrists available?' They may want to check with UM and see if there's a member that sees a psychiatrist through an out-of-network arrangement in that area. They may want to contact the local hospital and ask if there are any psychiatrists on staff that may be interested in joining the health plan."
In addition to maximizing an MCO's performance against NCQA standards (worth 67 percent of the accreditation score), a consultant can also help to raise MCO performance on HEDIS and CAHPS 3.0H measures. If, for example, an MCO's rate of eye exams for diabetics is low, it may not be enough to send out educational flyers to all diabetic members, or specifically to diabetic members who haven't had an eye exam.
Even calling the members or sending notices to physicians about patients who are due for eye exams may not be enough if what's keeping diabetic members away is that they don't realize that comprehensive diabetes care is a covered benefit, or if they perceive their copayment as being too high.
HEDIS measures, which now constitute 33 percent of the accreditation score, will become increasingly important because they are expected to make up a larger proportion of the total score each year.
"I can see that in my lifetime HEDIS/CAHPS will be at least 50 percent of the accreditation score," says Davis. "MCOs need to put mechanisms in place to improve those numbers. It's as simple as that."
Even the best NCQA consultant won't be of much help if his recommendations are not implemented. That does happen, even when top executives support the accreditation process.
"How well they're able to execute recommendations that either I make or their own internal NCQA experts make varies among health plans," says Mason. "Trying to do many things all at once can be part of the reason. It's also related to their management structures and processes as far as leading and executing change and improvement."
Whether an MCO hires a consultant or relies on its own internal staff, everyone involved in accreditation has access to another resource that is often overlooked: the NCQA itself.
MISTAKE #4: Not using NCQA as a resource
It is very much in the NCQA's interest to help MCOs become accredited and stay accredited. To that end, NCQA offers seminars, publications, and other technical support, including a Web site, «www.ncqa.org», with plenty of information. Loewen says she likes being able to submit technical support questions to the NCQA Web site. Each query is assigned a number, tracked, and answered, usually within three days.
"One thing I think everybody probably should latch onto is Quality Profiles, NCQA's publication of best practices from health plans," adds Hauser. "They give specific reference to the health plan, what the issue was, how they managed it, and what the outcome was. I think that health plans should read those documents and talk to the people that created those programs."
NCQA also solicits public feedback on proposed changes in the standards. Loewen actually used this opportunity to gain a significant concession in connection with newly diagnosed patients who begin taking antidepressant medication. A HEDIS measure (Antidepressant Medication Management) calls for three follow-up visits by the patient with the prescribing physician to monitor efficacy and compliance.
Permanente Medical Group physicians had for some time been speaking with these patients by phone, which Loewen says is supported by the literature. At Loewen's behest, NCQA surveyed other health plans to determine how many also paid for and were able to track telephone calls. In the end, NCQA agreed that a phone call could be substituted for one visit.
As valuable and even necessary as NCQA resources are, they are no substitute for an experienced hand, says Davis. "Just sending people off to an NCQA seminar who have never been through this before, in my experience, is not going to cut it. I don't care how bright those people are: Without expert help — someone who's actually been through this — they're not going to do very well."
"This has really made us better."
None of this is rocket science, you might be thinking, and you'd be right. So why are consultants still making a good living helping health plans with NCQA accreditation? For that matter, why are we still writing articles like this?
"Because all corporations, whether they're in health care or not, are streamlining and trying to reduce their personnel," observes Zeitler. "You have people doing six jobs. You have people who simply can't do another meeting."
If NCQA accreditation provides objective evidence of health plan performance, it probably also functions as some kind of informal measure of organizational effectiveness. Mason reports that the CEO of one of her MCO consulting clients told her, "You know, this has really made us better."
"Don't just treat it like some regulatory thing," says NCQA President Margaret O'Kane.
"If you're a plan that's actually out there adding value, you should get your marketing people to brag about NCQA accreditation, because this is really a tremendous achievement. Tell your customers and your business coalitions, this is how we got this accreditation. We created these disease management programs to take better care of your diabetics, and that's an investment in your workforce that's going to pay off in better productivity, reduced hospitalizations, and reduced use of the emergency room."
Meetings
2014 Annual HEDIS® and Star Ratings Symposium

(link is external)

Nashville, TN
November 3–4, 2014
PCMH & Shared Savings ACO Leadership Summit

(link is external)

Nashville, TN
November 3–4, 2014
Medicare Risk Adjustment, Revenue Management, & Star Ratings

(link is external)

Fort Lauderdale, FL
November 12–14, 2014
World Orphan Drug Congress Europe 2014

(link is external)

Brussels, Belgium
November 12–14, 2014
Healthcare Chief Medical Officer Forum

(link is external)

Alexandria, VA
November 13–14, 2014
Home Care Leadership Summit

(link is external)

Atlanta, GA
November 17–18, 2014
6th Semi-Annual Diagnostic Coverage and Reimbursement Conference

(link is external)

Boston
December 4–5, 2014
Customer Analytics & Engagement in Health Insurance

(link is external)

Chicago
December 4–5, 2014
Pharmaceutical and Biotech Clinical Quality Assurance Conference

(link is external)

Alexandria, VA
December 4–5, 2014
9th Semi-Annual Medical Device Coverage and Reimbursement Conference

(link is external)

San Diego
December 5, 2014
8th Annual Medical Device Clinical Trials Conference

(link is external)

Chicago
December 8–9, 2014
HealthIMPACT Southeast

(link is external)

Tampa, FL
January 23, 2015
Our other journal
P&T Journal for October 2014
Features
The Clinical Trial Model Is Up for Review (link is external)
Pyrazinamide-Induced Hyperuricemia (link is external)
Lung Cancer Research Is Taking On New Challenges (link is external)
Medical Applications for 3D Printing: Current and Projected Uses (link is external)
Pipeline Plus
Steady Progress on Parkinson's Disease (link is external)
Departments
Medication Errors
Telling True Stories Is an ISMP Hallmark (link is external)
Prescription: Washington
FDA Accepts Its First Biosimilar Application (link is external)
New Drugs/Drug News/New Medical Devices (link is external)
Pharmaceutical Approval Update (link is external)
Drug Forecast
Edoxaban: an Investigational Factor Xa Inhibitor (link is external)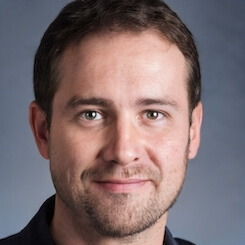 Paul Lendner ist ein praktizierender Experte im Bereich Gesundheit, Medizin und Fitness. Er schreibt bereits seit über 5 Jahren für das Managed Care Mag. Mit seinen Artikeln, die einen einzigartigen Expertenstatus nachweisen, liefert er unseren Lesern nicht nur Mehrwert, sondern auch Hilfestellung bei ihren Problemen.