People flock to these services whether insurers cover them or not. When does it make economic and medical sense to offer them?
Sherrie Dulworth, RN
Just a few years ago, complementary and alternative medicine (CAM) was a hot topic in managed care and employer circles. In 1997, Oxford Health Plans pioneered a comprehensive CAM program offering coverage for a range of services. CAM was featured at conferences and headlined in journal articles, and there was industry buzz speculating about CAM's future under mainstream insurance.
Then double-digit health care inflation struck and attention turned to topics such as cost control, disease management, and consumer-directed health plans.
During the same time, the schism between CAM and allopathic medicine seemed to narrow. It's not quite a case of "one big happy family," but there is definitely a lessening of the "us vs. them" dynamic. CAM programs are now offered in academic and community medical centers throughout the country.
Case in point: The membership of the Consortium of Academic Health Centers for Integrative Medicine «www.imconsortium.org» contains a list of 25 CAM programs affiliated with leading academic medical centers. Is this a paradigm shift? If so, what does it mean to health plans, employers, and their covered members?
The services that a traditional hospital might offer vary, but a typical group of CAM options includes chiropractic, licensed massage therapy, meditation, nutritional and herbal therapy, acupuncture, naturopathy, Chinese medicine, ayurvedic medicine, homeopathy, craniosacral therapy, biofeedback, reflexology, and reiki massage, or other energy work. There is even some blurring of lines between traditional medicine and CAM: Is massage for muscle strain alternative or conventional? Some conventional physicians also practice and prescribe CAM therapies.
It is unclear what is driving traditional providers to incorporate CAM services. Some skeptics argue that hospitals are simply taking advantage of the market opportunity and jumping aboard the CAM bandwagon as an easy way to increase their revenue, especially in light of other income reductions.
Michael Finkelstein, MD, medical director at the Center for Health and Healing of Northern Westchester, an affiliate of Northern Westchester Hospital Center in Mount Kisco, N.Y., has another perspective. Finkelstein is certified in internal medicine by the American Board of Medical Specialties and is also certified in holistic medicine by the American Board of Holistic Medicine. He attributes CAM's increased presence in allopathic hospitals to several forces.
"Consumers are challenging the established medical community to be able to discuss products and services that fall under the heading of complementary medicine," he says. "Physicians need to be able to respond to those queries and market demand is driving the creation and integration of those services. Next, some individual physicians have had personal [CAM] experiences that cannot be explained adequately by the current medical paradigm. These physicians have often become the thought leaders in a given community regarding CAM."
Despite an increase in the offering of ad hoc CAM services in hospitals, true integration is still in the early stages. Many hospitals do not grant admitting privileges to CAM providers, nor do they employ them on staff. There is often a lack of coordinated care or communication between the allopathic and CAM providers.
While some western medical practitioners remain skeptical of anything labeled CAM, some practices have functioned alongside traditional medicine so long that they are no longer viewed as alternative — for example, the childbirth philosophy and focused breathing popularized by the Lamaze organization over 30 years ago is used in many traditional delivery rooms but could be considered a CAM-type intervention.
CAM and specialty care
Other opportunities have not been so widely incorporated. Despite research showing that guided imagery (a technique that uses relaxation techniques and visual imagery to help influence mind and body states) when used with patients having bowel surgery can help reduce post-operative anxiety, pain, and the need for narcotics, hospitals do not routinely provide guided imagery education or tapes to patients.
Most people raised in the world of Western medicine prefer allopathic care rather than a CAM modality for certain needs, such as mending a broken leg or transplanting a heart. They want a dose of antibiotics for pneumonia. What traditional medicine does not do particularly well is manage chronic conditions, especially those causing chronic pain such as headaches; muscle, tendon or ligament strain or sprain; fibromyalgia; and temporomandibular joint dysfunction (TMJD.) Chronic pain is the leading reason that people seek CAM. The costs attributable to pain are unknown, but estimates range from $50 billion to $100 billion in direct and indirect costs. Managing these conditions is often challenging for both physicians and health plans.
Oxford has a chronic pain management program for Medicare members that started about four years ago and provides half-day sessions once a week for four weeks. Ingrid Bacci, PhD, developed the educational sessions for Oxford members and teaches techniques such as breathing exercises, body alignment, posture and movement, and emotional empowerment — all designed to help participants reduce and manage their pain. Bacci is a licensed Alexander Technique teacher and a certified craniosacral therapist and the author of a forthcoming book Effortless Pain Relief. According to Bacci, "People need education about how their lifestyle and habits affect their pain and how they can better manage it themselves."
According to Don Liss, MD, senior medical director at Aetna, certain conditions, such as chronic low back pain, may benefit as much, or even more, from CAM therapies as from conventional treatment. But challenges arise for health plans when a patient or practitioner desires to use CAM therapies that are excluded under the terms of the patient's health coverage or for which evidence of effectiveness in treating a specific condition is lacking.
For example, chelation therapy, a chemical process in which a substance is used to bind metals or minerals, and hold them tightly so that they are removed from the body through the kidneys, has been demonstrated to be effective for the treatment of heavy metal toxicities, such as lead poisoning from environmental exposure. Aetna covers chelation therapy for these indications. Liss says, "We don't cover chelation for conditions such as chronic fatigue syndrome or atherosclerosis since there is not sufficient clinical evidence to support that use."
Another specialty field for CAM treatment is cancer care. For some, this conjures nervous images of desperate, dying patients and families seeking laetrile or magical cures. But to summarily dismiss CAM limits the potential benefit that a patient might find from legitimate CAM therapies and an integrated approach to treatment. For example, a panel of NIH experts found acupuncture to be an effective treatment to help reduce nausea associated with chemotherapy and to control pain caused by surgery.
Cancer Treatment Centers of America (CTCA) has two inpatient facilities in the midwest that offer an integrative approach to cancer treatment that combines conventional cancer treatment with nutrition, naturopathy, mind-body coordination, oncology rehabilitation, and pain management treatments. Tim Birdsall, CTCA's vice president for integrative medicine and a naturopathic physician, says, "A majority of cancer patients report using some type of CAM modality. When CAM is used along with allopathic medicine, the results can be positive, neutral, or negative. The negative outcomes can happen if practitioners are unaware of the other therapies.
"For example, certain herbal medications can interfere with the metabolism of some chemotherapy drugs. A patient who is being treated with irinotecan for colon cancer should avoid taking St. John's wort, since that herb may lower levels of the drug in the body by nearly 50 percent, significantly reducing its anticancer effect. If the conventional provider discourages or prohibits CAM treatment, patients usually continue to seek therapy but do so in secrecy. At CTCA, our philosophy is that an integrative approach is the best way to treat patients."
Chronic pain and cancer treatment are a couple of examples of why patients use CAM. They offer insight about opportunities for health plans or employers to incorporate CAM into their structure.
CAM and the health plan
There are several valuable points for health plans to recognize when considering CAM benefits and management.
First, there is a definite market share and consumer following. A study in JAMA reported that the number of visits to alternative medical practitioners in 1997 exceeded the total visits to all U.S. primary care physicians. There are no reasons to believe that trend has reversed. According to a recent Washington Post article, Aetna saw an increase of 75 to 100 percent in its acupuncture, chiropractic, and biofeedback services from 2002 to 2003.
A recent Centers for Disease Control and Prevention (CDC) survey indicates that 36 percent of U.S. adults use some form of CAM. Between 1990 and 1997 the industry grew 45 percent, exclusive of inflation, from about $14.6 billion to $21.2 billion (less conservative estimates put the revenue closer to $32 billion) — more than half of which was from out-of-pocket payments. CAM is still largely a private-pay business but there are some insurance coverages. Some health plans offer members a discounted fee-for-service plan through a built or leased CAM network, others offer a group rider and some even cover some CAM services as a standard benefit.
Insurers and employers seek member/employee retention. Health plans seek to gain market share and differentiate their services. Offering a popular benefit may help plans gain loyalty, especially given the interest in CAM by the baby boom generation — the group that exemplifies the term "consumer demand."
Second, members will seek CAM treatment whether it is a covered benefit or not. Providing a covered benefit increases the probability that the member will seek services through a practitioner that has been reviewed and meets credentialing standards. It can also provide an opportunity for better continuity of care.
"It is important to create opportunities for physician and CAM providers' communication," says James Dillard, MD, a triple licensed practitioner (medical doctor, acupuncturist, and chiropractor) who is medical director of Oxford's complementary and alternative medicine program. "These practitioners may speak different languages and it is important to have a translator."
Third, adding a CAM benefit requires considering overall plan design and financial risk management, but the cost of CAM benefits can be relatively low. Plans can manage utilization internally through clinical criteria and processes, or they can carve out the financial risk if they don't want to manage it themselves.
Chiropractic care is perhaps the most mainstream of the CAM modalities. It is also the most frequent CAM modality that is incorporated into the core health plan benefit structure.
Triad, a national integrated health care network based in Connecticut, manages financial risk related to chiropractic and other allied physical therapies — areas that many insurers find difficult to manage using traditional methods.
Tino Villani, a chiropractor who is president and CEO of Triad, says the company determines medically necessary end points of care that fit within the chiropractic model, including pain level, functional capacity, and work capacity. A key element is that Triad sets the expectation for patient improvement at the beginning of treatment and communicates that to the treating chiropractor. Likewise, one of Aetna's criteria for chiropractic coverage is that "improvement is documented within the initial two weeks of chiropractic care."
Last but not least, there is an important need for credible research in the area of CAM treatments.
George DeVries, president and CEO of California-based American Specialty Health Plans, a national network for chiropractic, acupuncture, massage therapy, and diet counseling programs, points out that "There are multiple research studies that have been done and others that are under way to evaluate the clinical safety and outcomes of CAM services, but they also need to study the cost-effectiveness." Proponents of CAM believe that research will show cost reductions, positive clinical outcomes, and high patient satisfaction for some conditions. Oxford's Dillard also supports that point. "Research is necessary and good clinical trials are under way," says Dillard.
Alex Rodriguez, MD, the chief medical officer of Magellan Health Services, emphasizes, "It is important for medical management organizations to use published research and clinical evidence when making medical policy decisions."
Rodriguez points to an example of how clinical evidence can be used in behavioral health policy decisions. Eye Movement Desensitization and Reprocessing (EMDR) is behavioral treatment that may seem far-fetched. In EMDR, the therapist moves a finger repeatedly, close to the patient's eyes. "There is a growing body of evidence that EMDR is safe and effective in the treatment of post-traumatic stress disorder, although evidence is lacking that EMDR provides value beyond established psychotherapies, such as cognitive behavioral therapy," states Rodriguez. "The case for unique incremental value of EMDR has not yet been scientifically established through well-controlled studies or verified by expert consensus or peer review of current scientific evidence."
More than good vibes
So, despite initially seeming to be a passing market fad, CAM is very much alive and well. Perhaps the reason that we have heard less in recent years is that it has quietly been going mainstream.
A 2003 survey of members of the Society for Human Resource Management found that along with the cutting of some benefits to save money, employers were experiencing "an increase in several alternative medical programs — experimental/elective drug coverage, alternative/complementary medical coverage, and acupuncture/acupressure medical coverage."
ASHP's DeVries points out, "Five years ago there was a lot of hoopla, but more talk than action. Now it's quieter in terms of talk but the market is actually growing and is a bigger topic now."
Allopathic medicine continues to make significant advances in technology and pharmaceuticals that often lead to cures never before possible for life-threatening conditions. These advances improve the quality of life for many people with disability and disease. CAM is rooted, not in technology, but in ancient and basic principles such as treating the "whole patient," including the mind/body relationship, focusing on hands-on therapies, devoting time to empathetic listening, and teaching about lifestyle issues such as dietary habits — areas where patients are often heard to complain that allopathic treatment is lacking.
Perhaps those who can help bridge the gap will achieve the best from both models and find some truth in the axiom that the "whole is greater than the sum of the parts."
From the author:
As a consultant who evaluates a wide variety of medical management services and their effectiveness, I find it important to "be skeptical but keep an open mind." That seemingly paradoxical advice can be useful for payers regarding CAM services. You need to determine the value — financial or other — that the service or program brings, or will bring, to your organization. It is important to establish credible data and studies — a limited but growing area in the CAM arena. You also need to look at the standards and criteria of those providing services and at the approval process. Perhaps most importantly, since nothing operates in a vacuum, you need to evaluate how the program or service will affect all the other departments in your company and how it fits best. The best program designs are usually well integrated with other services.
— Sherrie Dulworth, RN
Sherrie Dulworth, RN, is a principal and health care management consultant at Milliman USA.
Key reasons why adults surveyed use CAM
Believed it would help them when combined with conventional medical treatments
Thought it would be interesting to try
Believed conventional medical treatments would not help them with their health problem
Received suggestion from a conventional medical professional that they try it
Felt that conventional medicine was too expensive
SOURCE: BARNES P, POWELL-GRINER E, MCFANN K, NAHIN R. CDC ADVANCE DATA REPORT #343. COMPLEMENTARY AND ALTERNATIVE MEDICINE USE AMONG ADULTS; UNITED STATES, 2002. MAY 27, 2004.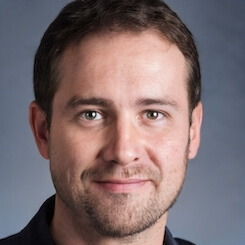 Paul Lendner ist ein praktizierender Experte im Bereich Gesundheit, Medizin und Fitness. Er schreibt bereits seit über 5 Jahren für das Managed Care Mag. Mit seinen Artikeln, die einen einzigartigen Expertenstatus nachweisen, liefert er unseren Lesern nicht nur Mehrwert, sondern auch Hilfestellung bei ihren Problemen.