It can be a tough sell when a health care company has a promising but untested new plan design. Here's a way around that problem.
Employees who attend biannual open houses at Medical Mutual of Ohio to learn more about their benefits and rub elbows with executives have been hearing a new message from President and CEO Kent Clapp during the last several events: Get healthy. The Cleveland-based regional health plan is in the midst of a companywide effort to offer walking programs, weight loss classes, and other wellness initiatives to its employees, and it uses the open house forums to get employees to buy into the idea.
"If you have the support of your top management and they are putting it out in front of employees all of the time, it's going to be successful," says Paula M. Sauer, RN, MBA. She's vice president for care management, the department that oversees the project for the insurer's 2,400 employees.
But Medical Mutual has another motive in winning employees' support. While the insurer is trying to curb its own health care cost increases with a long-term plan to avoid medical costs by preventing illness and reducing employees' health risk factors, it also is testing the program with the goal of bringing similar products to its client base. It's up to Medical Mutual's employees to provide feedback on how the project is designed and whether or not it works. The idea, Sauer says, is to "see what facets of the program would be applicable and valid to roll out to our employer groups."
Employees as guinea pigs
Medical Mutual isn't alone in pilot testing innovative ideas with its own employees. Staff members at Humana are in their fourth year of an evolving experiment to design health plans that bring more options to consumers. And more than 98 percent of employees at Blue Cross and Blue Shield of Rhode Island recently completed a nine-month pilot program that required their participation, as well as their spouses' participation, in health education courses.
Testing new health plan designs on employees enables insurers to collect data and use feedback to fine-tune new products before attempting a sales pitch, health plan executives say. Challenges exist, such as protecting the privacy of employees and getting appropriate feedback mechanisms in place. But once an insurer has ironed out all of the details and tests a program in-house, it can share its own experience with prospective customers.
The approach holds many benefits for the employer community, says Helen Darling, president of the National Business Group on Health. "In fact, when a health plan or other company is telling me about something, or we are talking about a problem — say, obesity in the workplace — the first question I ask is, 'What are you doing as an employer about it?' It seems to me there's a credibility gap if somebody is trying to sell something and they aren't using it."
Like other employers today, insurers are working to keep rising health care costs for their employees in check. That's what started the ball rolling at Humana five years ago, when the insurer faced an estimated 15 percent cost increase for health care expenses for the second year in a row, says Deborah Triplett, director of benefit programs for employees, which Human calls "associates."
Enough
"Even though Humana is a provider of health plan products, we are also an employer with 14,000 associates. At the time, we were spending about $50 million a year on health care, and if we spent another 15 percent, that was money that we couldn't spend on capital improvement or on enhancing other benefits. We said, This has got to stop."
Humana's president and CEO, Mike McCallister, set out to solve the problem for Humana as well as its clients, forming a team to address the problem, Triplett says. From the beginning, the company outlined a strategy to test proposed ideas with its employees first, she adds.
"Humana was going to be a laboratory and a showcase," she explains. "That meant we would roll out these new products and ideas to our associates, get their feedback, take the information about what they liked, what they didn't like, and what would have made it a better experience, and use that to enhance the products we would roll out to customers."
In 2001, the company offered about 4,500 employees in its Louisville headquarters six coverage options, which ranged from an HMO to the company's first consumer choice plans, one of which included a $1,000 deductible and paid 80 percent of an employee's health care costs. The following year, Humana gave those employees more choices, all based on decision points such as how much a deductible should be, what coinsurance rates they wanted to pay, and what pharmacy benefit was right for them.
The third year, all of Humana's employees were able to select from options designed around various decision points and were offered a health reimbursement account as well. HMOs were dropped as an option.
Humana's first outside customer signed on after the first year of the pilot test.
Online tools for non-math majors
Throughout the changes, Humana emphasized that employees should play an active role in managing their care and their benefits, and the company began to provide online tools to help them make decisions, Triplett says.
Those tools were some of the first things to change based on employee feedback, she says. In the first year, the company offered only a very basic application designed to help people chose their benefits. Just 6 percent of eligible employees selected a consumer choice plan, Triplett says. "We found out that it was the accountants, underwriters, and actuaries who chose these plans. Anyone who did the math figured out that these plans were pretty good."
The next year, then, the company designed an online tool to show the value of various options to employees who weren't math majors. It also included a sweeping list of plans based on all available selections. Employees, says Triplett, said that was too much information. Today's online tools walk employees through each decision.
Humana also learned that the company was overwhelming employees with brochures, newsletters, e-mails, and surveys about the program, a common discovery by health plans attempting to educate their members about a new plan design.
Today, Humana sends all material out in a newsletter called "MOCHA Matters." MOCHA stands for More Options and Choices for Humana's Associates.
The improvements have been possible because of employees' strong participation in surveys and focus groups, Triplett says. The first year, for example, 67 percent of the Louisville employees wrote comments on their survey forms. By the second year, write-in comments reached 7,000 lines of text.
A third-party vendor collects information anonymously, unless employees contact human resources personnel directly with their thoughts, Triplett explains.
Satisfaction remains high
Yet while employees have been forthcoming with criticism and suggestions for improvement, employee satisfaction with benefits has remained high, Triplett says. Humana asked its employees how they felt about the company after all of the changes they had gone through in recent years. Sixty-one percent of respondents said they felt the same about the company, meaning that their satisfaction had not decreased. And 31 percent said they felt better about Humana as a result of the health benefit changes. "That's an astounding number," Triplett says.
Humana also succeeded in keeping cost increases down, Triplett says. In the first year, Humana saw costs rise just 4.9 percent for its pilot group, much less than the 15 percent it was expecting and the 19.2 percent faced by the Louisville market in general. In the second year, Humana's health care costs in Louisville rose 2.7 percent, compared with 17.9 percent in the city overall. And in the third year, costs rose 8.3 percent for Humana's entire population.
Such data are what employers will be looking for when health plans share information about pilot programs, says the Business Group's Darling. Employers will expect insurers to be positive about new products and may be skeptical of that. "But if an organization has a reputation for honesty, candor, and integrity and they are very thoughtful in the way that they present the information, that will make up for any concerns," Darling says. "And the data are what really speak. If they have the data to show what the experiences are, that is what's really important."
Employers will want to hear what health plans have learned in working with their own populations, says Joe Martingale, the New York-based national leader for health care strategy at Watson Wyatt Worldwide. "Employers are always interested in somebody who's trying something new, and they always appreciate that a new product or service has been piloted so that there's live experience. That induces a sense of confidence."
New role for HR
In many cases, employers will be hearing the evidence from a health plan's human resources manager or those in charge of implementing the new products for health plan employees, in addition to salespeople. Health plans are making such managers part of their product development teams, notes Martingale. And Triplett, for example, is telling Humana's story on the human resources lecture circuit and is meeting with individual employers.
"I can represent the customer experience," Triplett says. "I can relate to them because from an HR and benefits perspective, I do what they do."
Medical Mutual's Sauer also has found herself talking more with clients about her company's wellness programming. The starting point, she tells them, is a health risk assessment, which can be combined with claims data to help an employer determine what its population's main risks are.
Sauer is able to tell clients that by giving workers $50 each and by making sure that the president of the company emphasized its importance, Medical Mutual convinced more than 80 percent of its employees to take a health risk assessment.
The insurer identified smoking, weight, and depression as its main risk factors and has been offering or looking into programs designed to address them. For instance, of 2,400 employees, 1,100 participated in a walking program. Another 300 are enrolled in Weight Watchers programs, for which the insurer pays half of someone's fee if that employee meets his or her goals.
Confidentiality matters
As an insurer, Medical Mutual will have access to individual employee data for its clients. But as an employer, the company has had to be very careful about the confidentiality of employee's health risk information. Managing the wellness initiative from the care management department, rather than the human resources department, has helped "take the feeling of big brother away," Sauer says. "When you house it in human resources, people are concerned that information is going to end up in their personnel file."
Blue Cross and Blue Shield of Rhode Island took the Health Insurance Portability and Accountability Act to an extreme to protect its employees' health information as it piloted a new health plan product designed around wellness, says Joanne Bilotta, assistant vice president of product marketing. "Our employees were very concerned about their information being shared with senior management and human resources. They wanted to make sure it was private."
The health plan had a third-party vendor analyze employees' health risk appraisals, which are key to the Blues plan's new program, she says. The health plan's goal is to affect what it sees as the root of health care cost increases — behaviors that lead to poor health.
Its HealthMate Personal Choices program requires employees and their spouses to obtain screenings appropriate for their ages as well as to participate in two health education programs, one related to a main risk factor identified in the health risk assessment and an elective. In return, members are given better rates on premiums than if they opt out of the program. As well as paying for the classes, the product includes personalized health education newsletters customized for each member based on the member's risk factors.
Blue Cross and Blue Shield of Rhode Island launched a nine-month pilot of the HealthMate program with its employees in January 2004. Ninety-eight percent of the insurer's 1,200 employees enrolled in the program, and 95 percent completed a health risk assessment. After eight months, more than 80 percent of enrolled employees and their spouses had completed their program requirements.
"Employees gave very positive feedback," Bilotta says. "We received many testimonials thanking us for putting this program into place. With all of the screenings and tests it required, many people found the early stages of various diseases, and it got them to change their lifestyles."
Like Humana, the Blues plan found that its employees were vocal about what they thought should be changed. They expressed their ideas via the company's intranet, by filling out surveys and by calling specific phone numbers — and by contacting Bilotta, she says.
Employees complained about filling out too many surveys, mainly because they were asked to rate the overall program as well as the individual classes they took.
And they were receiving too much information, including newsletters from the overall program and handouts from classes. They also reported that they enjoyed on-site classes more than online and paper tutorials, which weren't as motivating, Bilotta says.
"We are looking at doing newsletters every other month instead of monthly, and perhaps having an overall survey to cut down on the amount of time people have to spend responding to these things," she says.
The Providence-based insurer also discovered that its computer system couldn't handle the tailored communications that the health plan wants to send to members, so it is being replaced. With such changes in the works, the Blues plan will wait another year before offering the product to employers, Bilotta says. When it is launched, however, the product probably will be very different from what it is today, because employers are looking for a quick fix to rising costs, Bilotta says.
Savings realized over time
"The way the product is designed right now, you wouldn't see immediate results," Bilotta says. "You would see some changes in utilization based on education, but you wouldn't really see an impact on your claims as a result of your health programs until three to five years out. So to meet employers' needs, we will have to come up with a hybrid that is at a more affordable price point but keeps the concept that savings will come over time from lifestyle and behavior changes. We are in the process of revamping the program now to try and incorporate some of those health reimbursement account models and doing a little more cost-shifting in the program, where it makes sense without putting up barriers to care."
Working with employees on the pilot gave Blue Cross and Blue Shield of Rhode Island an opportunity to prove that the theories it is building on are feasible, she adds. "Plus, your own employee population is a little more forgiving when things don't go exactly the way they are supposed to."
---
Our most popular topics on Managedcaremag.com
---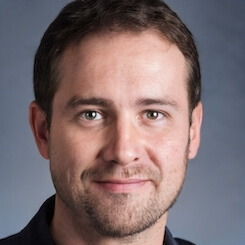 Paul Lendner ist ein praktizierender Experte im Bereich Gesundheit, Medizin und Fitness. Er schreibt bereits seit über 5 Jahren für das Managed Care Mag. Mit seinen Artikeln, die einen einzigartigen Expertenstatus nachweisen, liefert er unseren Lesern nicht nur Mehrwert, sondern auch Hilfestellung bei ihren Problemen.