A federal agency fashioned to oversee drug research might inhibit the creation of new medications. The quest for profit in itself may generate benefit.
A response to Managed Care's Q&A with John Abramson, MD
The economic incentives inherent in a free-market system do not necessarily result in research bias, say some observers. And in any case, most of the many problems facing the nation's health care system won't be fixed — or even addressed — by regulating the relationship between drug companies and academia.
"Perverse economic incentives are built into the system, but band-aid attempts to solve that simply won't work," says David B. Nash, MD, chairman of the department of health policy at Jefferson Medical College in Philadelphia. Nash has participated in drug research projects, has served on pharmaceutical company advisory boards, and is a former deputy editor of the peer-reviewed Annals of Internal Medicine, published by the American College of Physicians. He was recently named editor of the American Journal of Medical Quality.
No one is saying that financial relationships don't exist between drug manufacturers and academic researchers and no one is claiming that all such relationships are without sin, say Nash and others. Nash says that money is spent the way it is in health care in order to maintain profits in a system that is so broken that it continually needs more money just to stay afloat.
"Creating a federal review board to oversee research and guidelines isn't going to change that," he says. "And who is so pure and unbiased as to effectively administer a totally independent federal board. Every prominent researcher in the country has some form of commercial relationship with a drug company or health plan."
Nash and others agree that preventive medicine should be encouraged by health plans, a point raised by Harvard Medical School Professor John Abramson, MD, in the accompanying question-and-answer interview that is sharply critical of business-as-usual between health plans, pharmaceutical companies, and medical schools. And many experts agree with Abramson's idea that incentives could be designed by health plans to encourage physicians to promote healthy lifestyles.
But one recommendation by Abramson — the creation of a new federal board to oversee medical research, an entity that would in Abramson's vision be "the recognized source of complete and unbiased medical information" and "provide oversight in developing clinical guidelines" — leaves some observers cold.
"What we are lacking is an in-depth conversation about the shared values that should be driving our system," Nash says. "That conversation should include political as well as scientific leadership, and has to address equity and access."
PhRMA's reaction
What would help reduce that interdependence would be "to change the way medical schools are funded," says Nash — a move that would require a level of political innovation that exceeds creation of a new regulatory entity.
Taking particular umbrage at the federal research board idea, to no one's surprise, is Jeff Trewhitt, spokesman for the Pharmaceutical Research and Manufacturers Association, the industry lobbying group. He expresses manufacturers' concern that such an entity, however well intentioned, would inhibit the creation of new medications, adding that the profit incentive inherent in free-market capitalism generates considerable benefit itself.
"It's important that we win the war on cancer, and very important that we have effective new treatments, and our companies are trying to rise to the occasion," says Trewhitt. "They have focused on the right diseases and the most problematic medical conditions.
"[There are] nearly 400 medicines in extensive human clinical testing today for the different types of cancer. They've got 100 medicines in human clinical testing for HIV infection and AIDS, and they've got about 130 medicines in human clinical testing for heart disease, heart attack, and stroke."
Trewhitt says the drug authorization route is already scrupulously monitored. "The 10-to-15-year drug-approval process is regulated and governed by the Food and Drug Administration. We comply with all the rigorous requirements and regulations of the FDA," he says. "When PhRMA-member companies conduct six to eight years of human clinical testing of potential new medicines, sometimes with up to 7,000 volunteer patients, they are doing all that to comply with the FDA's tough, demanding regulatory requirements. The FDA wants to make very sure that the benefits of a new medicine outweigh the risks, that we know what the risks are, and that those risks are going to be well summarized on the product label. The companies comply with those standards."
The FDA has the best drug-safety record of any drug regulatory agency in the world, says Trewhitt, adding that fewer than 3 percent of pharmaceutical products have been withdrawn from the market for safety reasons in the last 20 years. "Critics point to a handful, five or six or seven, maybe eight potential problems over the last couple of years," he says. "But there are more than 10,000 medicines on the market today, and in the vast majority of cases, they are safely and effectively treating patients. The FDA has a rigorous drug-approval system that requires 10 to 15 years of expensive and extensive testing. The New Drug Application that is ultimately submitted quite often contains up to 100,000 pages of detailed scientific information. FDA drug reviewers go through this data very carefully to ensure that, in fact, the benefits of a new drug outweigh the risks."
The FDA's oversight role doesn't stop after approval. "For … surveillance after a drug is on the market, there is the Office of Drug Safety at FDA. Despite what some critics say, it is a strictly independent operation," says Trewhitt. "It does have its own director. It is not under the Office of New Drugs, nor is it under any of the New Drug Application review divisions that recommend approval or no approval. Moreover, the Office of Drug Safety is in the process of seeing its number of drug safety officers double from 100 to 206 over the next several years. So there is post-marketing surveillance."
Who would you find?
With regard to the FDA's advisory committees, composed primarily of physicians whose job it is to recommend whether a drug should be approved, Trewhitt says that it would be impossible to staff those committees with "the top scientific experts in their fields … the best scientists in the country" if connection to a drug company prohibited participation.
"You wouldn't end up with anybody on the advisory committees," he says. "When the pharmaceutical and biotechnology research-based companies look to collaborate outside the company, they want to do so with the best possible specialists. So many if not most of these most prominent physicians have at one time or another collaborated on research projects with pharmaceutical and biotechnology companies because they're very good at what they do and they are known in their field. When these doctors sit on FDA advisory committees, they are sitting with the public interest in mind, and they are giving the FDA their best expertise and best judgment on whether a product should be approved or not. What they are thinking about is the health of their patients."
In essence, "the current system by and large works," says Trewhitt.
Bigger picture
Perhaps, says Nash, but the problems with the current system go beyond how research is conducted, and even that single, important issue cannot be addressed by what he calls "tinkering around the edges of a much bigger problem."
For example, there's the effect that 44 million uninsured Americans have on the system. "That's a significant symptom of what's wrong," he says. "How can we improve a system that carries such a burden? If we're going to address the issue of perverse incentives, we need to tackle all incentives head on. That means talking about the way the entire system functions, not just part of it."
Nash recommends several steps the federal government could take to improve the system and strengthen the independence of medical research organizations, especially medical schools. First, the Centers for Medicare & Medicaid Services should start paying physicians incentives for quality service. "CMS should create pay-for-performance incentives that reward outcomes and the coordination of care," he says. "Right now doctors are paid for piecework, but if they're paid for coordinating care, that's what they do more of."
Second, CMS should lead the way in reducing the disparity in income between generalists and specialists. "That would allow primary care doctors to spend more time with [individual] patients, monitoring preventive measures and discussing the lifestyle changes that can lead to a reduced dependence on expensive medications," says Nash.
Third and most important, the federal government, through Medicare payments, should change how medical schools are funded by "making explicit the funding of undergraduate and graduate medical education," says Nash. Currently, interns and residents are paid through a patchwork system that Nash calls "ridiculous, a system based on a pattern of perverse incentives." That means medical schools must subsidize their programs through research grants and "researchers are continually pressured to seek extra money," he adds. "We are constantly robbing Peter to pay Paul, cross-subsidizing like crazy."
These ideas aren't new, say Nash and others, but the political leadership necessary to "further conversation about what we want from our system, what values related to quality and access we hold to be important," is lacking.
The Institute of Medicine has published a series of reports about reducing medical errors, improving the quality of care through preventive measures and coordination, strengthening the role of primary care physicians, and delineating economic consequences of caring for the uninsured.
Some medical schools are attempting to educate their students about those issues and several have created advisory councils to examine their relationship with pharmaceutical companies. Jefferson has created such a committee, says Nash.
And at Jefferson all students are required this year to participate in a program titled Medical Practice in the 21st Century, to "figure out why we're in the jam we're in," says Nash. "We look at quality, safety, and access, the big issues facing medicine."
The school's goal is to introduce, at what Nash calls the "macro-system level," the kind of thinking and dialogue that examine what is important to doctors and patients, what changes can occur that will improve the quality of care and lead to improvements in how physicians are paid.
National debate
"But until this conversation is conducted on a national level, we're going to have the kind of problems Abramson and others are considering quick fixes for," says Nash. "We are doing a poor job on a population level, and an overemphasis on [medical] technology is just part of it. Building a dike such as a federal review board to examine journal articles is missing the point. Journal articles are least of it. We'll never stem new medicines. We need to learn how to make the system work."
---
Our most popular topics on Managedcaremag.com
---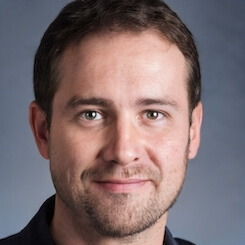 Paul Lendner ist ein praktizierender Experte im Bereich Gesundheit, Medizin und Fitness. Er schreibt bereits seit über 5 Jahren für das Managed Care Mag. Mit seinen Artikeln, die einen einzigartigen Expertenstatus nachweisen, liefert er unseren Lesern nicht nur Mehrwert, sondern auch Hilfestellung bei ihren Problemen.