The $50 million needed for regional collaborations was not part of the federal government's budget. Not the end of the world, but not good either.
Back in the late summer, the buzz about David Brailer's appointment as the nation's newly minted electronic health record czar was drawing raves from advocacy groups that had long sought a strong signal that the government would make EMRs a priority. Added to supportive comments from the president himself and a host of high-level administration officials and senior Republicans in Congress, it seemed as if years of official inaction on the thorny issue was about to be righted.
But when the smoke cleared after the recent passage of the $388 billion omnibus spending bill, Congress's new budget lacked a certain $50 million line item: seed money designated for use by Brailer's office to spur regional EMR collaborations seen as crucial to his bottom-up approach in driving adoption of electronic tools.
Not a good start
For some longtime observers of the field, it was a chilling turn of events.
"I think it was a setback, clearly," says Barry Hieb, MD, an analyst at Gartner Inc. who specializes in electronic health care projects. "It wasn't a fatal blow, but this isn't the way you want to start a program."
In part, added Hieb, Brailer probably just didn't have time to get "all his ducks lined up" in time to protect the money for his office. But Hieb also isn't calling the fight on a short count, either.
"The good news," he adds, "is that there's lots of money elsewhere in the Department of Health and Human Services that might be allocated."
Hieb's analysis is remarkably close to the lessons outlined by Brailer in the wake of the budget gambit.
"This office wasn't conceptualized when the line item was submitted," Brailer recently told a group of health care leaders in a teleconference. "I grabbed that item and called it my own." And Brailer, who's still working to get established in the halls of power, was quick to concede that he needed to work on his lobbying skills. "I'm more of a maven than a salesperson," he said in remarks quoted by InformationWeek. "I need to be a better salesperson, given our appropriation."
No white flags
Brailer's office wasn't making light of the recent budget announcement, but it wasn't running up any white flags, either. While losing the funding was "disappointing," said a spokesperson, "our office has absolute confidence that the administration is totally behind this initiative." The $50 million was originally part of a general health information technology fund that was designated for HIT projects throughout HHS.
The funds were aligned with Brailer's office when he was appointed in early May and would have provided additional seed money for health IT demonstration projects above and beyond other agency spending.
"Fifty million dollars is really a small amount of money, but it would have helped us stand up programs." And the spokesperson emphasized that Brailer's office is open and funded, contrary to some rumors that Congress had zeroed out his entire budget. Now, she adds, Brailer is looking to the newly nominated head of HHS, Michael Leavitt, to see if some discretionary funds can be located.
And Brailer will be focused on pushing e-health initiatives in the 2006 budget while pursuing the same overall strategy: linking health payments from government agencies to adoption of new technology while promoting national standardization and local adoption.
Even if Brailer's office may have lost control of the $50 million, the government hasn't exactly decided to shun health IT initiatives.
"I don't see it as a setback," says Janet Marchibroda, chief executive officer of the eHealth Initiative. "If you look at what was passed in the omnibus spending bill, there was an enormous amount of IT in the budget."
Case in point: more money for the Agency for Healthcare Research and Quality, the Centers for Disease Control, and the National Institutes of Health, all of which won more funds for health care IT.
And policy advocates like Marchibroda are encouraged that Leavitt has a long history of encouraging IT developments from his days as governor of Utah. "AHRQ is doing a five-state HIT [health information technology] program that includes Utah," she says.
"We were very disappointed," concedes Dave Roberts, director of public policy at the Healthcare Information and Management Systems Society. But Roberts also ticked off new technology funds for AHRQ — including $50 million for funding its own health IT projects — and other agencies.
And HIMSS has been helping to generate a flood of e-mails to the White House and HHS to see if there isn't something that could be done with some of the discretionary HHS funds left in the budget. Out of a total budget of $500 billion, about $60 billion is earmarked as discretionary funds.
Says Roberts: "We're now wondering if there is any money they could move in to support this initiative."
The key, he says, may be a swift and successful approval process for Leavitt.
"We are very excited that he has got the intent to nominate," says Roberts. "We at HIMSS have worked closely with him when he was governor of Utah. He is really into health information management. Utah is really in the forefront."
For Hieb, though, no amount of enthusiasm is likely to prevail on Capitol Hill if Congress and the White House can't manage big deficits. The critical showdown over the e-health agenda in America is likely to come later in the Bush administration as a budget crunch looms.
"In a couple of years there isn't going to be funding to be had," says Hieb. Delays in jump-starting the national electronic health network now could be "really serious if in a couple of years we find ourselves in a chronic and intractable budget funding crisis, with no funding for anything no matter how important. This is somewhat ominous; it means we didn't get the head start that might have given us the ability to learn from these pilot projects."
Even some of the local initiatives feel they might be better off being more self-reliant.
"What it does is essentially puts the onus on the local initiatives to join together and pool their limited resources, as we've done in Massachusetts," says Allan Goroll, MD, chairman of the Massachusetts e-Health Collaborative. "There is a potentially large payoff and that is in everyone's interest to move forward. The potential savings are enormous, as are the potential improvements in quality, safety, and care. The overall rationale for a project like this is that the dollars that are now being wasted can be more effectively utilized in improving quality, safety, and care but somebody has to start in making the initial investment."
In Goroll's case, that money is coming from BlueCross and BlueShield of Massachusetts, which recently committed itself to give Goroll's group $50 million to fund a small initiative of its own.
Some perspective
To put that number and the size of the issue into some perspective, the UK recently put another piece of its planned national EMR system in place with a six-year, $203 million contract for Dallas-based Perot Systems to manage the IT work for the London area alone. BT Group was given a $1.8 billion contract to oversee the work to build the network last year.
John Carroll, a freelance writer living near Austin, Texas, has been a Managed Care contributing editor for four years.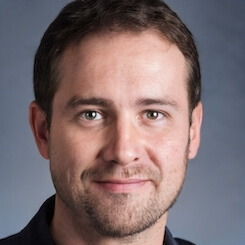 Paul Lendner ist ein praktizierender Experte im Bereich Gesundheit, Medizin und Fitness. Er schreibt bereits seit über 5 Jahren für das Managed Care Mag. Mit seinen Artikeln, die einen einzigartigen Expertenstatus nachweisen, liefert er unseren Lesern nicht nur Mehrwert, sondern auch Hilfestellung bei ihren Problemen.