MANAGED CARE 

March

 

2005

. ©MediMedia USA
DTC's reputation as a bully may be largely overstated. There's little evidence that sales of specific drugs increase.
A recent Food and Drug Administration survey found that very few patients see their doctors because of direct-to-consumer advertising and a separate Harvard study found that patients rarely mention the ads. On the few occasions when ads are discussed, the FDA says that half of all physicians report no pressure to prescribe a specific drug.
More important, 91 percent of physicians say patients who discuss the ads don't influence treatment in a harmful manner, according to the FDA. "There have been concerns that DTC advertising has the potential to create general expectations about receiving prescriptions," said the FDA. "Our research does not provide strong support for this concern."
That's not to say DTCA has no effect on overall utilization. Kaiser Foundation research published in June 2003 ("Impact of Direct-to-Consumer Advertising on Prescription Drug Spending") found that each 10 percent increase in DTC advertising for drugs within a therapeutic drug class results in a 1 percent increase in sales of the drugs within that specific class.
Surprise
But Kaiser officials added that "a surprising finding" is that DTCA seems to work by increasing sales of all the drugs in a therapeutic class. "The study finds that DTC advertising of a drug in a class boosts sales for the class as a whole, but does not boost the market share of the advertised drug relative to its competitors," said the researchers.
So perhaps what happens is that an increased demand for DTCA drugs comes from people who learn that a class of drugs is available. And perhaps, as the population ages, people feel sick more often so they buy more drugs. There's little evidence so far that DTCA sells more of a specific drug, and that's what the ads are really meant to do.
No doubt DTCA does influence exam room dialogue. But as long as it is the doctors writing prescriptions for the drugs that they trust, DTCA apparently has very little effect on drug-specific utilization. Several studies say physicians are capable of resisting patient pressure to prescribe a specific drug, even if the drug promises return to a sex life a patient probably never had.
Health plan response
Health plans are definitely able to resist DTCA marketing pressure for specific drugs, say top executives. Patient demand for a specific drug would have to, in turn, influence employers' decision-making about which plan to purchase for health plans to feel pressured. Drug ads simply don't carry that kind of clout, they say. That's even true of specific erectile dysfunction drugs and statins, among the most popular advertised drugs.
"When we decided to pay for Viagra, that raised a lot of eyebrows, no doubt about it," says Leonard Schaeffer, chairman of WellPoint. "But it wasn't advertising demand that caused our determination. That wasn't even a consideration."
Other executives agree that drug marketing does not drive formulary coverage. "We don't make decisions on pharmacy benefits based on a drug's popularity," says William Fleming, PharmD, vice president for pharmacy and emerging technologies at Humana. "Nobody does. But ads probably do have some effect on prescribing patterns."
It is doctors who worry the most about the influence of DTCA. Within a year of the FDA issuing draft guidelines for drug ads on TV in 1997, the American College of Physicians issued a statement saying DTCA "is not a proper practice" and "undermines the patient-physician relationship."
"The issue of direct-to-consumer advertising in health care is emotionally and economically charged," says Jeffrey M. Drazen, MD, editor-in-chief of the New England Journal of Medicine in an editorial. "But these marketing methods are not likely to go away. So we need to remind our patients that what they see and hear in the mass media is simply advertising. It should not be confused with medical advice."
It's the job of the FDA to minimize confusion. The agency is mandated to make sure that drug ads reflect "truthful, balanced, and accurately communicated" information about a drug choice, according to FDA officials. To that end, the FDA conducts surveys titled "Periodic Reviews of Patient and Physician Attitudes and Behaviors Associated with DTC Promotion of Prescription Drugs." An analysis of recent surveys was published in November.
The results may prompt some pharmaceutical manufacturers to wonder whether the approximately $3.4 billion they spent last year in DTCA was worth it: Only 4 percent of the more than 1,800 patients surveyed said they visited their doctor because of a DTCA. (Health-related concerns, such as previous conditions and scheduled check-ups, were the most common reasons given for a doctor visit.)
A recent study by Harvard researchers published as a Health Affairs Web-exclusive (April 28, 2004) backs up that figure. Surveying 643 physicians, the researchers found that DTCA discussion occurred in only 3.1 of patient visits. More than half (53 percent) did say they had had such a discussion during a week.
But although only a handful of people go see their doctor because of an ad and more than 9 out of 10 doctors say the ads don't create harmful pressure, other research implies that if people ask their doctor about an advertised drug, they often walk out with the drug.
So it's during the few times a patient comes for a visit to ask about what he sees on TV that trouble may start. The FDA survey report did add a disquieting caveat: "It is clear, however, that DTC advertising also has effects that can be troubling. Although few physicians report excessive pressure to prescribe requested drugs from patients who have seen DTC advertisements, nearly half report feeling at least a little pressure to prescribe."
And according to the FDA, 65 percent of physicians believe patients misunderstand the relative risks and benefits of DTCAs and 75 percent say the ads lead patients to overestimate the medical value of the drugs. Thirty-eight percent say DTCA causes patients to question their diagnoses and 28 percent say the ads can lead to doctor-patient tension.
Physician pressure notwithstanding, everyone agrees there is an upside to DTCA: 72 percent of physicians in the FDA survey say DTCA increases awareness of possible treatments and 44 percent say they believe it facilitates earlier awareness of health conditions. About a third of physicians thought that DTC advertising increases the likelihood of proper medication usage, and a third believed it helps patients maintain their treatment over time.
Too early to tell
One recent study on DTCA and depression, published in the December 2004 issue of Medical Care and titled "Effects of Pharmaceutical Promotion in Adherence to the Treatment Guidelines of Depression," found that "although DTCA of antidepressants was associated with an increase in the number of people diagnosed with depression who initiated medication therapy…. Promotion to physicians was not associated with either the initiation of treatment with an antidepressant or with the duration of therapy."
Observers say it's too early to tell where DTCA taking us. But so far at least, DTCA seems more to plead than to bully.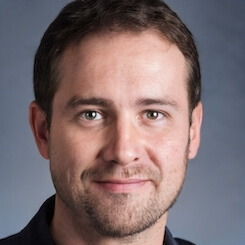 Paul Lendner ist ein praktizierender Experte im Bereich Gesundheit, Medizin und Fitness. Er schreibt bereits seit über 5 Jahren für das Managed Care Mag. Mit seinen Artikeln, die einen einzigartigen Expertenstatus nachweisen, liefert er unseren Lesern nicht nur Mehrwert, sondern auch Hilfestellung bei ihren Problemen.