Cadillac or Yugo care for the poor? Fee-for-service or managed care? The states have a lot on their minds as the Medicaid monster grows and grows.
For the Florida legislature, the Medicaid budget has become the monster that has repeatedly savaged every attempt to tame it. Florida was one of the first states to bring in disease management companies to coordinate care for the chronically ill. Then lawmakers added a pioneering preferred drug list that would limit low-income residents to the least expensive medications. Several drug companies even guaranteed they could save the state money by offering education programs so that they could get their drugs on the formulary. And if lawmakers want to spark a heated debate in Tallahassee, all they have to do is to pick sides either for or against any of the initiatives.
But no matter whose study was being debated, one fact always went uncontested: Overall costs kept mushrooming despite all the legislature's attempts to control them.
According to the Florida Agency for Health Care Administration, the Medicaid budget has ballooned from $8.9 billion in the 2000 budget to $14 billion in 2004, a 12.5 percent annual increase. In four of those five years, Medicaid costs exceeded the budget. While health care costs, like drug expenses and hospital care, have been rising for everyone, the state also saw its Medicaid rolls swell from 1.8 million to 2.2 million in five years, despite one of the lowest unemployment rates in the country.
Even with a hefty federal subsidy, Medicaid is devouring 26 cents out of every state dollar and next year — with no adjustments — the tab is expected to rise to $17 billion.
Now Gov. Jeb Bush wants to try a new reform measure: Give money — defined contributions — to beneficiaries and let them turn to private health plans to manage costs. By giving plans a budget and the authority to coordinate care for those who need it, Gov. Bush is betting that the MCOs can do a better job than the state has, so far.
And Florida is just one of a number of states that are attempting to prescribe a bigger dose of managed care as a solution to what ails their programs for both Medicaid and the problem of uninsured residents.
Success here — where dozens of states are open to experimenting with any proven method of cost control — would spell a much-expanded role for MCOs in a multibillion-dollar market. Failure, though, could well provoke another round of reform efforts — without the help of managed care.
Broke in 10 years
Florida's Medicaid experience is just a regional case study for the entire country. In all 50 states, combined federal and state Medicaid expenses have swelled by almost $100 billion in just three years to a projected $324 billion this year. And even though states pay on average about one third of all the costs, governors from both parties say the numbers point to a fast-approaching fiscal train wreck.
"At its current rate, it will break the bank for states in the next 10 years," Gov. Mark Warner of Virginia warned recently.
"If you do the numbers, they just don't add up," agreed Iowa Gov. Tom Vilsack, a Democrat. Without some solution, he added, states would soon be left between choosing coverage for grandparents or their grandchildren.
Governors have good reasons for turning out their empty pockets. President George W. Bush's 2006 budget threatens to cut billions in federal support for Medicaid over the next 10 years. And adding to the heat, CMS has been going after states — Massachusetts just had to scramble to save $583 million in subsidies — that it feels are gaming the system by finding ways to shift costs to the federal government.
In his first major speech as secretary of health and human services, Mike Leavitt vowed to bring the states in line at the same time that he's signaling a willingness to offer much greater flexibility to states in how they structure their benefits — if it goes hand in hand with efforts to provide a wider safety net.
The heat is on. "In terms of legislation, the activity right now has been with governors presenting their budgets," says Donna Folkemer, a researcher at the National Conference of State Legislatures.
Until now, many of the states have pursued a combination of options: Many cut back on eligibility requirements or raised out-of-pocket costs (like Texas, which intentionally dropped more than 300,000 children from the state's health program by increasing monthly premiums last year). Others chose to pursue higher taxes to sustain higher costs.
Calling on health plans
None of it, though, has worked as a long-term solution to a rampaging budget issue. And that's where the managed care option is coming into play.
Rather than mandate restrictions on the amount of care that residents would qualify for, Gov. Bush has proposed giving vouchers to Medicaid beneficiaries and letting them shop among private Medicaid insurers. Essentially, the state program would be privatized.
"We want to empower the people in the Medicaid program to control their own health care, to choose their own coverage, their doctors, and their treatments," Jeb Bush said recently. The alternative: significant benefit cuts. And even with the vouchers, Gov. Bush proposed adoption of a new, stringent formulary.
That sounds all well and good, but in new legislation just revealed as this story was filed, managed care networks taking over the Medicaid program would not be required to cover dental and vision care, prenatal and newborn care, chiropractic services, dialysis treatment, children's hearing service, hospice care, and other optional benefits.
Perhaps no state, though, has gone so far as South Carolina, where Gov. Mark Sanford is trying to inject private market forces. The Republican governor has proposed creating "personal health accounts" for the state's 850,000 Medicaid recipients. The state would deposit a predetermined amount in each account and residents could use debit cards to obtain the money for insurance and services.
In several cases, governors have begun turning to managed care companies to figure out how to administer Medicaid. New Hampshire has a proposal similar to Florida's, says Folkemer, who tracks health care legislation for the National Conference of State Legislatures. California, Maryland, and New York are also looking at different ways to shift additional Medicaid recipients into managed care programs to help control costs.
Other states are looking toward private health plans to provide wider coverage. In Massachusetts, Gov. Mitt Romney has identified managed care organizations as part of the solution to the stubborn problem of uninsured residents. And in trying to introduce low-cost plans that they can afford, he's considering wiping out years of accumulated mandates that have governed state health plan offerings.
Cost, quality, and choice
Still in its early phase, the managed care option is raising more questions than answers.
"Can managed care tame the Medicaid monster while still preserving patient choice and quality care?" asked the editorial page of the Ledger, based in central Florida. "How will the state hold the industry accountable if it fails to do so? What will happen to AIDS patients or those with other chronic illnesses who require more intensive, and expensive, care than HMOs are prepared to allow? Is this just a way of getting HMOs to cut health-care benefits so the politicians won't have to take the blame for it?"
Managed care companies have some unanswered questions as well.
"The benefit design question and the question of how much money will go into what buckets are very, very big," says Bob Wychulis, president of the Florida Association of Health Plans. "Everyone is saying we need to see the details."
Conceptually, though, Wychulis says health plans are ready to heed the state's call.
"If you're going to say you're good at improving quality and also at controlling costs — and that's what our managed care health plans are saying in Medicaid and Medicare and for employer groups and individuals — then you have to say we are ready to improve quality and reduce costs" for everybody in the program, he adds.
One of the largest problems for the state's Medicaid program is that 600,000 to 700,000 Medicaid beneficiaries aren't in any kind of managed care program, adds Wychulis. As for the state's earlier pilot programs that tried to curtail costs: "All these programs have been siloed — they don't work in an integrated manner with managed care primary care physicians and other managed care initiatives that create a more holistic approach to controlling cost and improving quality. Our members [health plans in Florida] integrate the disease management programs with case management and other initiatives, and these concurrent efforts are less expensive than implementing them individually. There is no duplication of cost and effort. In our plans, a member with co-morbidities would work with one coordinator, rather than several. The Medicaid patient gets better care and costs decrease."
For John Littel, Amerigroup's executive vice president for government relations, the current ferment has all the look and feel of the welfare debate of the '90s — with the same likely outcome. The Medicaid "system," he says, just became too costly and bureaucratic. Providers spent too much time — and money — concentrating on complicated reimbursement requirements rather than focusing on care. And the resulting complexity has helped more people in health care reach a consensus that dramatic changes are needed.
Enter managed care
Amerigroup covers about a million Medicaid beneficiaries in seven states, including Florida, and in all of them, governors and legislators are pushing new ideas that they believe can cut Medicaid costs and extend coverage. And Littel can cite chapter and verse on a raft of states (California, New Jersey, New York, Florida) that are pushing Medicaid managed care.
"I believe Medicaid managed care has always been the reform engine in state programs," says Littel. "We have pushed ideas of private sector involvement, educating and empowering consumers, offering choices tailored to the individual with an eye to financial restrictions. I feel it's right down our alley. If you look around, there's a great movement toward managed care solutions."
But this kind of change can't happen without some fundamental rethinking about how Medicaid operates. States have to think through what benefits are going to be required, says Littel. Is Viagra an important benefit in a program largely concerned with women and children? Are all the mandates essential?
Adds Littel: "I think you can unravel a lot of this stuff."
It's also critical for managed care organizations to stay focused on positive changes that reduce costs and improve outcomes.
"On the long-term care side," he says, "if you take a person going into a nursing home and instead support him to live in his community, you're helping him remain independent and lead a more dignified life."
Medicaid can also be streamlined for states. A system that clearly defines the amount of money and couples it with flexibility on spending would be better for everyone than having agencies and providers jump through hoops to qualify for federal funds, Littel suggests.
"Hospitals and others have to go through a tortuous process to get money when the real question should be whether this is the appropriate amount of money and, if it is, does the state have a better, more flexible way of doing it. Is the amount legitimate? If so, then get the money to them directly."
Cost control
A number of experts, however, say that the managed care industry has a worse record than the government in controlling costs. A recent report from the Kaiser Commission for Medicaid and the Uninsured concluded that traditional Medicaid has done a better job in controlling costs than private insurers. The average annual increase in Medicaid's acute care costs (accounting for the lion's share of the expense) from 2000 to 2003 was 6.9 percent, say Kaiser's researchers, compared to 9 percent for the privately insured.
"We know that states are struggling with Medicaid spending and that it it puts pressure on other state priorities, but this study shows that Medicaid costs actually grew at a slower rate than private insurance costs. The real problem is rising health care costs and the states' ability to pay the bill, and not that Medicaid spending is out of control," said Diane Rowland, executive director of KCMU.
Leery patient advocates
"We're particularly concerned that the state would cede regulatory control over design of the plan and maintain only minimal control," says Bob Sharpe, CEO of the Florida Council for Community Mental Health. "I don't know if that could be approved by the federal government. That's giving a lot of deference to private plans."
And it raises all sorts of troublesome issues for Sharpe, not least of which is the prospect that a defined spending limit would preclude providing all medically necessary care. If plans are bidding for inclusion based on a capped premium, then presumably they would insist on being responsible for drawing the boundaries of care.
Says Sharpe: "The proposal would eliminate or substantially diminish the entitlement nature of the Medicaid program." Some people applaud that idea, while others worry that the truly needy will not get satisfactory or sufficient care.
Hard formulary
For the last four years, Florida's preferred drug plan has limited adults to four branded medications, but psychotropic drugs were always exempted from the restriction. Now, President Bush's new budget makes psychotropic drugs subject to a "hard formulary" that would eliminate the exemption and leave mental health patients restricted."Our industry," says Sharpe, "has opposed that consistently."
Squeezing the Medicaid budget is only likely to force budgets to bulge in other areas, he adds. Reduce mental health benefits, he says, and you'll see ER costs go up, homelessness rise, and the bill for juvenile offenders' programs swell.
For Sharpe, there are better ways of managing Medicaid that have never been tried, like taking a comprehensive management approach to behavioral health and comorbidities, better purchasing procedures from health plans, control of fraud and waste, and a more effective approach to managing chronic care.
And not everyone in managed care is enchanted with the idea that Medicaid reform should be coupled with low-benefit health plans for the working poor that strip away state mandates to come up with bare-bones offerings at low prices. Florida created a health flex plan for people living at 100 percent to 150 percent of the poverty level, says Wychulis. At $35 to $100 a month, it was far cheaper than anything else on the market, but there were few takers.
"Even at $35 to $100 a month," he adds, "at that poverty level it's tough for them to pay that premium. If you expand beyond 200 percent of the poverty level and you allow everybody to buy in, it erodes the regular insurance market. You could see a downward spiral for full insurance benefits, if you allow everybody to buy in."
Anywhere but here
One point that almost everyone in the Medicaid debate would agree on, though, is that inaction is not an option.
"What should alarm us is the status quo," says Littel. "Unfortunately, there are some parts of the health care system that will oppose these ideas just for the sake of opposing them."
Sharpe might disagree with Gov. Bush's thrust on Medicaid, but he also credits him with willingness to take on a big, tough issue. "He will tackle the problem and I'll give him credit for that."
According to a new report from Medicare, health care costs will continue to go up at a rate of about 7 percent a year for the next 10 years, doubling the amount we spend for medical treatments.
It appears that Medicaid funding is one problem that can't be wished away.
---
Our most popular topics on Managedcaremag.com
---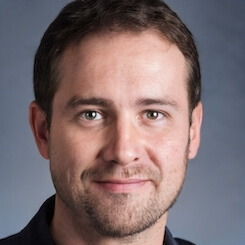 Paul Lendner ist ein praktizierender Experte im Bereich Gesundheit, Medizin und Fitness. Er schreibt bereits seit über 5 Jahren für das Managed Care Mag. Mit seinen Artikeln, die einen einzigartigen Expertenstatus nachweisen, liefert er unseren Lesern nicht nur Mehrwert, sondern auch Hilfestellung bei ihren Problemen.