David Brailer, MD, PhD, the nation's health information chief, wants the industry, not the government, to devise a system that provides interoperability.
David Brailer's mission to speed the rapid proliferation of securely accessible electronic health records in the United States faces a big challenge over the next few months as he prioritizes the work that needs to be done. But in just the past few months the national coordinator for health information technology has already helped prod some critical advances by industry groups and big vendors.
Last fall, Brailer triggered an avalanche of industry-wide introspection with his request for information on how the country can push the health care industry to a tipping point where electronic medical records become the industry standard.
Unlike countries such as the United Kingdom, which is organizing a highly centralized, multibillion-dollar EMR system that will link everyone from village physicians to London emergency rooms, Brailer's challenge has been to push a diverse group of vendors, providers, and insurers to create and support a decentralized but wholly interoperable system of electronic records.
That request spurred more than 500 responses, and they have helped crystallize Brailer's set of key initiatives around five critical elements he outlined at the spring meeting of the American Medical Informatics Association in April.
Health information technology, he told AMIA, has to be standardized, even though currently there is no standardization process in place. Clear processes for detailing who owns and controls the information have to be created. Common security practices have to be adopted, even though currently a myriad of security methods are in use. And the industry — not the government — has to devise a business model for interoperability that provides buyers a clear understanding of the costs and payoffs that are involved at every step.
Back at the beginning of the year, a number of health IT experts were troubled to see Brailer's office lose $50 million earmarked in the federal budget to help set up regional demonstration programs and seed efforts to promote interoperability. But even after his funding was swiftly restored and Mike Leavitt, the new Health and Human Services secretary, made clear his own devotion to the cause — speculation over just how much Brailer can accomplish has remained intense.
"My sense is that he's very actively speaking across the country to get as much of this done outside of government as he can," says Don Detmer, CEO of AMIA, after he heard Brailer speak, "but it's obvious the government will have to weigh in as well. How regulations come out of CMS [Centers for Medicare & Medicaid Services] is going to be crucial; there are a lot of us who are very interested in making sure this technology gets to rural underserved areas and very small practice settings."
But regardless of Brailer's budget, a range of people in health care give the ubiquitous Brailer –a headliner at health IT meetings around the country — a lot of credit for motivating the myriad of vendors and IT-advocates to meld their efforts into a more cohesive set of collaborative initiatives.
Several of the big health IT groups — including the American Health Information Management Association, the Healthcare Information and Management Systems Society, and the National Alliance for Health Information Technology — created the Certification Commission for Healthcare Information Technology last fall.
They pulled together a work group that consists of a blend of physician representatives, health insurers, vendors, advocates, and IT experts who mapped out a proposed certification process for the kind of electronic records that Brailer is pushing for. And the collaborative asserts that the road map to full interoperability can be traveled without a centralized system, scrapping existing IT systems, or requiring a controversial national ID for patients.
Interoperability consortium
Eight of the biggest IT vendors in the world, including IBM, Cisco, and Microsoft, also agreed to form the Interoperability Consortium to hammer out common standards and push health care toward a future where even small physician offices can utilize an electronic medical record.
"There has been an amazing amount of buy-in from an awful lot of people around the country," says Detmer.
"I would think the industry would have gotten to this point eventually," notes Charles Kennedy, MD, WellPoint's vice-president for clinical informatics and a member of the certification commission.
Health plans have been taking a keen interest in the deployment of electronic medical records, which are likely to play a big role in the development of managed care organizations' pay-for-performance plans, Kennedy notes, adding that "Dr. Brailer has been an incredible catalyst to get us moving."
By mid-May the certification commission will wrap up the initial feedback period on the first interim work product – an assessment of the currently available standards – rolled out in April. From there it plans to push ahead with draft certification procedures by the end of the summer and start beta testing in the fall, with a completed program ready to start certifying the first products by the end of the year, says Mark Leavitt, chairman of the commission and HIMSS medical director.
"The goal," he says, "is to reduce the risk to providers who invest in products to increase the likelihood of interoperability."
Specifically, he adds, the commission is looking to make it easier for small group and solo practitioners to make the needed investment in IT. Big health care organizations are already either making the switch or devoting resources to figure out how to do it on their own. But without the buy-in from the country's doctors operating from small offices of four or fewer docs — fully half of all practicing physicians — there can be no widespread use of EMRs. Currently, says Leavitt, only about 7 percent of these small physician groups use the kind of technology the commission is advocating.
Once products can be certified, says Kennedy, managed care can start to tailor incentives to promote their use."I think you will see that as certification standards come out," says Kennedy, "health plans will strongly consider tying financial incentives at least in part to the deployment of health information technology."
In many ways, says Leavitt, the certification process will mesh well with the work of the Interoperability Commission.
"They're complementary efforts," says Leavitt, who likes to use the analogy of building a nationwide telephone system with networks of lines and switches that carry the information. "The Interoperability Commission is talking about building the telephone network," says Leavitt. "We're talking about making the phone that plugs into that network."
That's an enormous task, which will demand a huge amount of money; money that Brailer, at least, doesn't control yet.
Small amount of money
"The thing that's the biggest frustration for a lot of us is the small amount of money he's got to work with," notes Detmer, although he is quick to add that the administration has been willing to lend "spectacular rhetorical support." But if you look at other nations building interoperable systems, Brailer's budget looks "totally inconsequential."
That may change, say members of the certification commission. But before large new sums are invested, the certification and interoperability groups need to complete their work.
"I am not concerned with Dr. Brailer not having tremendous amounts of money at this point in our development process," says Kennedy. "But he will need meaningful funding and a payment methodology over time that will drive adoption and ensure continued use."
John Carroll, a freelance writer living near Austin, Texas, has been a Managed Care contributing editor for four years.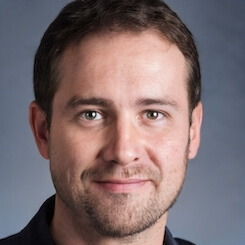 Paul Lendner ist ein praktizierender Experte im Bereich Gesundheit, Medizin und Fitness. Er schreibt bereits seit über 5 Jahren für das Managed Care Mag. Mit seinen Artikeln, die einen einzigartigen Expertenstatus nachweisen, liefert er unseren Lesern nicht nur Mehrwert, sondern auch Hilfestellung bei ihren Problemen.