The savings to consumers and employers are apparent, but are health plans left holding the bag in mail-order pharmacy?
Arecent study sponsored by the Pharmaceutical Care Management Association, the trade organization for pharmacy benefit management companies, concludes that the potential savings to the health care industry from the use of mail service pharmacy is close to $80 billion over the next decade. "The true value of mail service pharmacy is serving patients with the chronic conditions, such as high blood pressure and high cholesterol, that drive up costs," says Timothy Brogan, senior director for public affairs and policy at PCMA. "Those prescriptions account for about half of all prescriptions filled."
The evidence concerning whether mail service actually saves health plans any money is mixed, but the savings to consumers and plan payers, especially employers, is becoming increasingly clear. And that may mean plans will begin pointing their members more aggressively toward the service.
Health plan administrators, many of whom hire PCMA members to manage their drug benefits, tend to agree with the overall economic value of mail service pharmacy, often called mail order pharmacy. "Mail order is an effective way for our members to save money," says Mark Whitehead, manager of the mail order operation at Kaiser Permanente–Southern California. The penetration rate at Kaiser for mail service pharmacy remains small, however: Only 5 percent of the nearly 4 million members use mail order. But Whitehead said that number could grow if more members understood how mail order works.
Satisfied customers
"Consumers love mail order," says Mark Merritt, president of the Pharmaceutical Care Management Association, "mainly because it's convenient and it saves them money." He said that in 2002, his association conducted its own survey of nearly 14,000 mail order customers and found a 95 percent or better satisfaction rate in customer ratings of condition of drugs received (98 percent), accuracy of drugs delivered (96 percent), and professionalism of service (95 percent).
Business is thriving
There is no doubt that the mail order pharmacy business is thriving. In a recent mostly laudatory profile of the chain drugstore Walgreen's earlier this year, Fortune magazine said that the biggest threat to the company and its competitors is from mail order pharmacies. According to a Fortune review of research by IMS Health, drugs-by-mail grew 18 percent last year, to $33.9 billion, and accounted for 14.4 percent of the total prescription market, up from 11.8 percent in 2001. Meanwhile, Fortune says that drug sales at chain stores grew only 6 percent. The largest share of the mail order business is owned by PCMA members, such as Medco Health Solutions and Caremark Rx. Because they are highly automated, they can fill and mail a prescription for as little as $2.50, a fraction of what it costs drugstores, according to Fortune.
Mail order fulfillment of prescriptions often provides 90-day supplies of approved drugs for one insurance copayment, essentially a 3-to-1 ratio when compared to the typical 30-day supply received at a retail pharmacy. These discounts have forced significant growth in consumer fulfillment of prescription drugs via mail order, says Fariba Zamaniyan, vice president of Ipsos PharmTrends. "Rising prescription costs and today's unstable economy may be reasons why patients are taking advantage of the money and time-saving alternative of ordering prescriptions via mail to maintain their treatment. The rising cost of health care has placed financial pressure on consumers as well as insurers to maintain therapy. Mail order helps offset this financial burden," says Zamaniyan.
Kaiser provides a 100-day supply for the cost of two copayments, instead of the three copayments that would be required if members filled three 30-day supplies at a community or chain pharmacy.
According to the researchers, who published their results in an article titled "Comparison of Costs of Community and Mail Service Pharmacy" in the May/June 2005 issue of the Journal of the American Pharmacists Association, "Compared with community pharmacies, the mail service pharmacy was less expensive overall, less expensive for patients, but more expensive to the health plan. From the health plan's perspective, the loss of copayments in the mail service benefit was greater than the savings on ingredient costs and dispensing fees."
Where does the value lie?
PCMA's Brogan says that its study, conducted by the Lewin Group, does not support the study results published in JAPhA. In fact, taking into consideration "significant cost savings over retail in terms of the ingredient cost of the drug, prescription dispensing fee, and administrative fees for processing each prescription claim … the overall savings mail service pharmacies provide is 10 percent compared to retail pharmacies within the same health plan."
Whether the Lewin or the JAPhA study is correct, the value to health plans in mail-order may lie more in customer satisfaction than anything else. Fueled by studies like this one demonstrating the economic value of mail order, an increasing number of employers are turning to mandatory mail order for maintenance drugs. Citigroup, International Business Machines Corp., Southwest Airlines, and General Motors have announced that they are mandating mail order, and a number of municipal governments have started mandatory mail programs.
Chain store pharmacies are fighting back. CVS, Walgreen's, Kerr Drugs, Happy Harry's, and United Drugs have announced they won't participate in any drug plan than mandates that maintenance drugs be purchased through the mail. "We made this decision for our patients' welfare," said Alan Levin, president of Happy Harry's, which has 71 outlets in the Mid-Atlantic area. "We're hearing from our customers again and again that they are very unhappy about not having a choice where they can buy their medications. They say they want the face-to-face counseling they can only get a community pharmacy."
Perhaps. But it is increasingly certain that community pharmacists are only beginning to feel the burn from their mail service counterparts.
Contributing Editor Martin Sipkoff is a health care journalist who lives in Gettysburg, Pa.
Study indicates considerable savings from use of mail service pharmacy
The Pharmaceutical Care Management Association, the trade organization for pharmacy benefit managers (PBMs), recently commissioned the Lewin Group to study savings associated with mail service pharmacy.
Among the key findings:
Lewin estimates that mail service pharmacies provide savings of 10 percent compared to retail pharmacies, based on a review of the published evidence.
At its current level of market penetration, mail service will save the health care system $78.9 billion in drug expenditures from 2006 to 2015. This includes $44.3 billion for Medicare and $34.6 billion for the commercial sector.
Lewin estimates that if all prescriptions that could appropriately be filled through mail service were filled through mail service, drug expenditures would be reduced by an additional $99 billion from 2006–2015. This includes $42.2 billion for Medicare and $56.8 billion for the commercial sector.
The cumulative savings that mail service pharmacies could provide the health system during the next 10 years amounts to $177.9 billion, based on existing and potential mail service market penetration.
The complete Lewin study, "Mail Service Pharmacy Savings: A Ten-Year Outlook for Public and Private Healthcare Purchasers," is available on PCMA's website at www.pcmanet.org.
---
Our most popular topics on Managedcaremag.com
---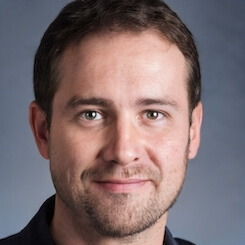 Paul Lendner ist ein praktizierender Experte im Bereich Gesundheit, Medizin und Fitness. Er schreibt bereits seit über 5 Jahren für das Managed Care Mag. Mit seinen Artikeln, die einen einzigartigen Expertenstatus nachweisen, liefert er unseren Lesern nicht nur Mehrwert, sondern auch Hilfestellung bei ihren Problemen.