The current underwriting cycle is long in the tooth, but experts still see profitability ahead
The laws of physics make clear that what goes up must come down. But recent history suggests that the underwriting cycle for health insurance may prove to be an exception — we no longer know exactly when, or if, those ups and downs in profitability are likely to occur. And if they do materialize, it's not clear how long they will last.
Until the mid-1990s, the cycle was fairly predictable. Every three years of profitability would be followed by a three-year period of losses, as insurers confidently adjusted their premiums to reflect changing costs, market-share demands, and financial goals. But starting in 2000, unexpectedly rapid increases in health costs led to five years of slowing profits.
"It's one of the great mysteries," says Stuart Altman, a national health policy professor at Brandeis University in Waltham, Mass. "It's really not like gravity, after all."
This year, in fact, the industry is completing its sixth consecutive year of profitability, although margins peaked in 2003. This unforeseen rupture in the tried-and-true pattern has led to speculation that a cycle no longer exists, although some experts say the trend remains alive, only now moving at what is likely to be a permanently different pace.
So what does that mean for 2006?
In general, several health care experts say that industry profitability will continue, but probably not at the same pace as seen over the last few years. Not surprisingly, the outlook may also vary among regions where battles over market share may take precedence over near-term financial goals.
"Simply put: Growth will be slower" in 2006, says Charles Boorady, a health care analyst at CitiGroup in New York City, who expects an average increase of 6 percent in premiums, compared with 8 percent that was estimated for 2005. "We're seeing decelerating revenue growth, and so we're predicting a soft landing."
Complicated
The reason is simultaneously simple and complex: The increase in health care costs may be slowing, but costs are still expected to rise faster than premiums.
"The good news for employers is that we won't see costs rising in the low double-digit level. The bad news is that we're still at the high single-digit rate," says Paul Harris, health care strategy consultant at Hewitt Associates. "The other piece of good news is that pricing should hold up nicely, if only because the cost trends are coming down."
Next year, U.S. employers are facing an 8 percent increase in health care costs, according to a recent survey by Towers Perrin. Looked at another way, the cost of health care will rise by $597 per employee, although that figure would approach $750 if a larger share of the expense were not absorbed by employees.
Despite the push to have employees absorb more cost, many employers are avoiding the difficult task of asking their workers to shoulder more of the health care dollar. That's because the added expense is a big jump for many employees who, until recently, have not spent nearly so much out of pocket, says Mark Olson, a Towers Perrin principal in Boston. "We're starting to see employees become more accountable and take responsibility for their health," says Olson. "But it's a difficult process. A lot of employers have been somewhat reluctant to pass on the full increases."
A recent analysis by Hewitt found that the annual covered health care cost per employee is expected to hit $8,046 next year, compared with $7,323 in 2005. Of next year's total, employers are forecast to cover between 75 percent and 80 percent, which Harris calls a "hefty subsidy." In fact, he notes that more low-income employees are dropping coverage as cost sharing rises.
Inflation is the wild card
Of course, if more employers succeed in moving their employees to consumer-driven health plans and health savings accounts, this could have a welcome effect on the profitability picture for 2006 and beyond. Meanwhile, the threat of rapidly rising inflation is a wild card on the horizon, and one expert notes that this generally isn't factored into the outlook.
"That could be an issue, although in general, there's nothing in the environment that I see creating a major issue right now," says John Cookson, a consulting actuary at Milliman. "Looking at next year, I'd expect margins to contract somewhat."
Indeed, inflation can easily cloud forecasts because, until this year, the rate has remained relatively stable — and low — for a few years. During that time, Altman notes, health care spending still managed to outpace inflation smartly, but rising inflation would most likely boost costs more.
In 2004, for instance, the growth in private sector spending on prescription drugs was about 7 percent; growth in physician spending and hospital outpatient services was 6 percent; and growth in hospital outpatient spending was 11 percent, according to a recent presentation by Altman.
Looking beyond the overall trends, understanding the volatile health care mix can be difficult.
Health care costs, after all, reflect several moving parts — inpatient and outpatient hospital services, physician services, and prescription medicines. Experts say the one area that is the greatest hope in reducing costs is actually pharmaceuticals, a fast-growing expense line for the past decade. Going forward, analysts say, spending on prescription drugs is likely to ease for several important reasons. The first is safety concerns, thanks to publicity surrounding the withdrawal of Vioxx and controversy over antidepressants. At the same time, drug makers are generating fewer blockbusters and, most significant, face patent expirations on some of the biggest sellers.
This group includes what some call the three Z's: Zocor, which lowers cholesterol; Zoloft, an antidepressant; and Zithromax, an antibiotic, which collectively ring up billions of dollars in sales each year. But these aren't the only widely used medications facing cheaper generic versions. As a result, the amount spent on prescription drugs may even drop after years of rapidly increasing costs.
"Greater generic utilization"
"If you looked back a few years, you'd see that pharmaceuticals were a big driver of cost," says Jason Nogueira, a health care investment analyst at T. Rowe Price, the mutual fund company. "That will now moderate quite a bit as pharmacy benefit managers encourage greater generic utilization."
A widely cited example is the recent decision by Express Scripts to remove Pfizer's Lipitor, the biggest-selling cholesterol treatment, from its preferred formulary in favor of lower-cost generics. The pharmacy benefit manager noted that cholesterol pills constitute about 11 percent of all drug spending. But next year, generic versions of Zocor and Pravachol will become available.
As a result, a recent report by Lawton Burns, a professor of health care systems at the Wharton School of Business in Philadelphia, notes that the rate of increase in drug spending is expected to drop to 12.9 percent this year from 13.4 percent last year, according to the Centers for Medicare and Medicaid Services.
Going forward, pharmaceuticals will also play a significant role thanks to the implementation of Medicare Part D, the prescription-drug benefit, which means that managed care will have increased influence over drug utilization. This is another way of saying that managed care will have more pricing leverage. "This should help margins," says CitiGroup's Boorady.
Challenges ahead
Meanwhile, experts say that the other pieces in the puzzle — in particular, hospitals and outpatient clinics run by physicians — are likely to remain challenging. That's because more patients are expected to arrive at their doorsteps in coming years. This means costs will continue to rise, but at the same time, many hospitals have a great deal of pricing leverage. "All the investment in recent years by hospitals and physician practices prepares us for expanded utilization," says Paul Ginsberg, who heads the Center for Studying Health System Change. "And insurers haven't done a lot to exploit any excess capacity by cutting prices. I think the only area of slowing growth is pharmaceuticals."
Meanwhile, the ongoing spate of mergers among insurers is likely to make it easier for managed care to adjust its pricing in response to shifting costs. As big companies get bigger, Ginsberg notes, they're in a better position to duke it out with large hospital groups and achieve financial goals.
WellChoice and WellPoint
The most recent example is the $6.5 billion acquisition of WellChoice by WellPoint, the nation's largest health insurer. To boost the bottom-line results of a combined company, WellPoint is likely to cut costs before raising premiums. But such a combination suggests that it will be easier for WellPoint to negotiate with hospital groups in the hope of keeping a lid on costs.
As an example, insurers are expected to limit outpatient costs, which rose 11 percent in 2003 and outpaced drug spending, thanks to aggressive moves to shift patients from expensive inpatient facilities. WellPoint, for instance, is looking at fixed-rate contracting for outpatient services, according to a report by Carl McDonald, a health care analyst at CIBC World Markets.
If they are successful in holding down such costs, and if Medicare provides a good profit, it is possible that some insurers could be tempted to cut prices on commercial business in order to grab market share. For now, this remains a theory, but the possibility suggests yet another reason for a tempered outlook in 2006.
"We should also be looking out for some more aggressive entry of insurers into various segments of the market," says Ginsburg. "But my gut feeling is that I don't see a basis for cost trends slowing further."
Ed Silverman is a business writer for the Newark Star-Ledger.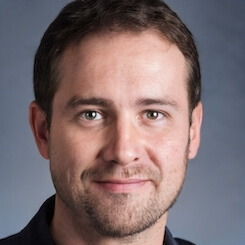 Paul Lendner ist ein praktizierender Experte im Bereich Gesundheit, Medizin und Fitness. Er schreibt bereits seit über 5 Jahren für das Managed Care Mag. Mit seinen Artikeln, die einen einzigartigen Expertenstatus nachweisen, liefert er unseren Lesern nicht nur Mehrwert, sondern auch Hilfestellung bei ihren Problemen.