MANAGED CARE 

December

 

2005

. ©MediMedia USA
Health plans, researchers, employers, and workers make common cause to identify and treat depression
When Sprint Nextel, Hallmark Cards, and other Kansas City area employers decided to work together on a single health problem, step one was to survey workers about health risks. Step two was to pick a logical target. They chose diabetes.
Listen to the MCOs
But the managed care companies that participate in the Mid-America Coalition on Health Care — an unusual collaboration of employers, health plans, and physicians — stepped forward to intervene. Prescription data, they say, showed that depression was one of the two most prevalent medical conditions among the employers' workers and research shows that depression is the most underdiagnosed disease.
What's more, untreated depression is probably responsible for many seemingly unrelated medical claims and for decreased productivity on the job.
Thus was born Kansas City's Community Initiative on Depression (CID), a five-year undertaking that ultimately affected more than 140,000 workers and their families as well as physicians, researchers, managed care organizations, and others in a wide range of activities.
Moving into a maintenance phase in 2005, Kansas City's CID has attracted a great deal of national attention. The initiative was highlighted at a national Institute of Medicine summit and at the World Mental Health Congress. It has won praise from the Substance Abuse and Mental Health Services Administration (SAMHSA), and has become a poster child of the American Psychiatric Association, which is urging other cities and organizations to replicate some of its work in their own communities.
"When we began this initiative in 2000, the employers didn't have a clue about what they were getting into and, frankly, were very nervous about this," says William Bruning, president of the coalition.
Unlike many health-promotion efforts, the Community Initiative on Depression was not designed to reduce health care costs. Indeed, Bruning says, participants would consider increased use of mental health services and, if appropriate, prescription drugs as a sign that the initiative is succeeding.
The top goal of the initiative is to bring depression out of the closet, and that has been accomplished, says Teresa Titus-Howard, vice president of the coalition.
"The most far-reaching outcome has been employers' receptivity to addressing depression directly with their employees," she says.
A few years ago, employers might try to sneak depression awareness into their workplace under the guise of a "lunch and learn" session on managing stress. Today, Hallmark Medical Services Manager Maggi Choplin says, it is not unusual for more than 100 employees to attend a workplace seminar on depression.
While that might seem like a small victory, it feeds directly into the theory behind the Kansas City initiative.
"At the core, employers believe that if they address depression and, because of that, employees seek help, µµproductivity will improve."
Increased awareness
The Community Initiative on Depression includes several projects:
Work site depression awareness campaign. In early 2005, the 12 employers participating in the CID launched multifaceted campaigns with the goal of reaching more than 65,000 workers, making them aware of the mental health benefits and services available to them and removing any reluctance to use them. Each participating organization was encouraged to have top management weigh in publicly. Kansas City's city manager, for example, instructed managers at all levels to allow workers to attend meetings to learn about depression.
"Our goal has been to take the stigma away from the condition or even from wanting to know more about the condition," says Susan Giffee, the city's benefits manager.
Meanwhile, guest speakers filed in and out of corporate conference rooms as participating employers sought to make depression such a comfortable topic that no one was nervous discussing it or seeking a diagnosis.
Although activities differed from one employer to the next, all participating employers trained their supervisors to recognize symptoms of depression, to consider depression as a possible culprit in reduced productivity, and to coach workers in an appropriate manner to take advantage of the employee assistance program.
Diagnosis/coding/payment project. When Blue Cross and Blue Shield of Kansas City, a coalition participant, brought forward the fact that fewer than 1 percent of its claims included a depression diagnosis — despite research that shows the condition has a much higher prevalence in the general population — a task force was appointed to discover why.
Physicians, insurance executives, and medical office managers were convened in a focus group that revealed that primary care physicians and their support staffs believed that MCOs will not pay them for mental health codes. To test the validity of that perception, all health plans in the Kansas City area cooperated in a project that included a review of health plan policies, test claims, and analysis of actual physician claims. Armed with the findings, the coalition encouraged primary care providers to engage in proper mental health coding and, thus, to improve the employers' understanding of the actual prevalence of depression.
Comorbidities project. Coalition staff members and a pharmacist worked with obstetricians, cardiologists, and oncologists to determine the feasibility of screening patients for depression at certain points during their treatment.
"Even though there is so much talk about postpartum depression, there was no one screening patients for it," says Hallmark's Choplin, a nurse by training.
Now there is. Several large specialty groups have begun using a simple depression screening tool with their patients. Early results suggest that, if their depression is properly treated, some cancer patients may suffer less pain and some cardiology patients may avoid second heart attacks. An oncologist and cardiologist working on the coalition's initiative have called for further research to better understand the findings.
Depression tool kit. Information and resources aimed at three distinct groups — employees, work site managers, and medical/mental health professionals — were assembled on the coalition's Web site. The site («www.machc.org») is promoted as a resource that allows people to learn about depression in a confidential setting at their own convenience.
Community outreach. The coalition, in conjunction with the Greater Kansas City Chamber of Commerce, conducted a town hall meeting on depression to push lessons learned from the depression initiative further into the community. More than 200 small business executives heard benefit managers from Cerner Corp. and Sprint Nextel speak about the challenges and benefits of dealing directly with depression in the workplace.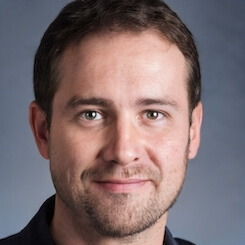 Paul Lendner ist ein praktizierender Experte im Bereich Gesundheit, Medizin und Fitness. Er schreibt bereits seit über 5 Jahren für das Managed Care Mag. Mit seinen Artikeln, die einen einzigartigen Expertenstatus nachweisen, liefert er unseren Lesern nicht nur Mehrwert, sondern auch Hilfestellung bei ihren Problemen.