Insurers need a coverage strategy that focuses on reducing post-surgical complications and avoiding adverse selection
Despite a national obsession with weight loss, Americans continue to get heavier. There are numerous contributing factors, including increased portion sizes, greater fast food availability, and decreased daily activity. Obesity is often emphasized from a cosmetic perspective, but we are developing an increasing understanding of the clinical and economic ramifications of obesity for the individual, for employers, and for society. For morbidly obese individuals who have failed at traditional weight loss methods, bariatric surgery seems to be an effective way to reduce the burden of excess weight.
Health plans, however, are backing away from providing the coverage, mainly because of the frequency and the cost of complications, even with the increased prevalence of morbid obesity and the popularity of the surgery. This growing popularity will result in continued pressure on health plans to provide the coverage.
To meet this pressure, health plans can develop a benefit coverage strategy that makes business sense and balances adequate coverage with cost control. This can be accomplished primarily by reducing the complications from the surgery and avoiding the adverse selection often associated with this type of benefit. The fastest growing obese population in the U.S. is adults under 65 with morbid obesity. Furthermore, the prevalence of morbid obesity is increasing much faster than obesity in general.
Between 1986 and 2000, the prevalence of an individual with a body mass index of >= 40 (self-reported) quadrupled from about 1 in 200 adult Americans to 1 in 50, according to a study in the Archives of Internal Medicine. The prevalence of a BMI of 50 or greater increased by a factor of 5, from about 1 in 2000 to 1 in 400, according to that study.
Morbid obesity is defined as an individual with a BMI of >= 40 with no other risk factors or a BMI of >= 35 with one or more risk factors. BMI is the standard measurement used to determine overweight and obesity.
The BMI
An individual's BMI is weight (in kilograms) divided by the square of the individual's height (in meters). An individual with a BMI of 25 or greater is considered overweight. The risk factors considered for determination of obesity are diabetes, hypertension, asthma, and cardiomyopathy.
Popularity of bariatric surgery
Despite the numerous weight loss products and programs on the market, many nonsurgical long-term weight loss attempts are not successful for a large number of people. A National Institute of Health expert panel found that 90 percent to 95 percent of people regain one-third to two-thirds of lost weight within a year and all of it within five years.
For morbidly obese individuals, bariatric surgery seems to be an effective response to the burden of excessive weight. Studies have reported that bariatric surgery results in effective post-operative weight loss in morbidly obese patients and a resolution or improvement in diabetes, hyperlipidemia, hypertension, and obstructive sleep apnea for a significant percentage of those patients who suffer from these diseases, according to a study in the Journal of the American Medical Association. The weight loss outcomes have ramifications for the patient's future health, quality of life, and medical health care costs.
Growing demand
Demand for bariatric surgery is growing and will continue to grow because of the increased percentage of the population that is morbidly obese and needs effective treatment, and because of heightened publicity: Several celebrities, such as the entertainers Al Roker, Carney Wilson, and Roseanne Barr, have had the surgery.
The American College of Physicians recently issued a guideline recommending surgery as a treatment option for the morbidly obese. This should further increase the popularity of the benefit.
Not all people who are morbidly obese will qualify for bariatric surgery, since some will fail to meet other surgical criteria (e.g., psychological profile). Nor do all of the severely obese desire surgery. However, the number of bariatric surgeries performed in the U.S. doubled between 2000 and 2003, and it is reasonable to assume that the incident rate will continue to increase.
The Centers for Medicare & Medicaid Services (CMS), the nation's single largest health care payer, has determined that though there are benefits to bariatric surgery, it is not clear how Medicare enrollees who undergo the procedure would fare. CMS is considering whether to expand coverage. It already covers weight loss surgery to alleviate serious obesity related to conditions like diabetes. Most Medicare patients who get coverage for the surgery are younger, disabled patients, according to the American Obesity Association.
Precertification criteria
Health plan coverage varies. Most plans that cover the surgery have precertification criteria that appear to be adapted from the National Institutes of Health (NIH) criteria. Some national plans, such as Aetna, cover bariatric surgery under certain conditions, as listed under the clinical policy on their Web sites. Health Partners and Anthem both cover some type of the surgery. However, other plans, such as Cigna, do not cover this procedure under many of their benefit plan designs. Blue Cross Blue Shield of Florida stopped covering gastric bypass surgery at the end of 2004, citing safety as the primary concern.
Health plans that back away from providing coverage for bariatric surgery do so primarily because of concern about safety and cost. The 30-day mortality rate after gastric bypass surgery is estimated to be 2 percent, according to a study in the Journal of American College of Surgeons. The perioperative mortality rate ranges, according to various studies, from 0.4 percent to 1 percent. The surgery itself is expensive, and the cost of complications increases the overall cost of the benefit. This is one of the reasons that health plans are reconsidering coverage of these surgeries.
A recent JAMA study showed that 20 percent of patients were readmitted in the first year after surgery, 18 percent in the second, and 15 percent in the third.
Reasons for readmission
The most common reasons for readmissions are gastric revision, ventral hernia repair, wound infection, small bowel obstruction, and hypovolemia. The study reported mean charges of $33,672 for the gastric surgery and $20,651 for hospitalizations in the three years after surgery. Added to the cost from complications, there is the cost of plastic surgery that is usually required because of the large amount of weight loss. This can occur three to five years after surgery.
The popularity of bariatric surgery is likely to continue, and employers and health plans will be pressured to provide this benefit. Health plans wishing to meet this demand will need to develop a strategy to provide a benefit that makes business sense and balances coverage and cost. This can be done by minimizing the complication rate and developing other strategies for controlling costs.
Anything that can improve the complication rate will lead to reductions in the total cost of the benefit, which in turn increases the likelihood of coverage being offered and improves the outcome for the patient.
The use of centers of excellence for bariatric surgeries has been shown to have a significant effect on the rate of complications. Studies show that facilities performing bariatric surgery have a wide range of costs and that centers performing a high volume of specialized surgeries often have improved outcomes.
Recent work done in Pennsylvania looked at the relationship between complications and the number of bariatric surgeries a physician performs in a year. Researchers found that physicians who perform more than 100 gastric bypass surgeries in a year have a lower risk of adverse outcomes than those who perform fewer than 10. Adverse outcomes were defined as death, nonroutine hospital transfer, or one or more postoperative complications.
The study found an overall risk of adverse outcomes of 17.4 percent. For high volume surgeons, this risk was reduced to 14 percent; low volume surgeons had a 28 percent risk.
By identifying centers of excellence for bariatric surgeries and offering financial incentives in the form of lower copayments to help steer patients to these facilities, the cost from complications can be minimized and the patient's risk reduced significantly.
Adverse selection
When given a choice, an individual will always select what is most advantageous to him. A problem arises if the insurance carrier has not anticipated and budgeted for that choice. If an individual is interested in bariatric surgery and one of his options is a plan with unlimited coverage and no controls on utilization, he is likely to choose that option.
The result can be utilization and cost much greater than budgeted. To provide an affordable bariatric surgery benefit, it is imperative an insurance company anticipate and budget accordingly.
Some potential methods of avoiding adverse selection, according to an issue brief by the National Business Group on Health, are:
Step therapy: The individual is required to participate in step therapy over a period, usually six months, to identify appropriate candidates for surgery. Step therapy involves the individual "stepping" through a number of increasingly aggressive treatments before becoming eligible for surgery, which is the most aggressive. Examples of step therapy before surgery include completion of patient education and nutritional counseling sessions; psychological assessment and behavior modification; and weight loss to demonstrate some change in eating habits.
Required period of service prior to surgery: A person must be an employee of the company for a specified period before becoming eligible for coverage. These waiting periods may range from two to five years. This helps ensure that this benefit is provided for those employees who have a degree of company longevity, because the health benefit was not the primary reason for employment. To ensure consistency in benefit applications, employers might use a length of employment that is consistent with the period used for vesting in a retirement plan.
Education: The individual receives substantial educational resources and consultations with physicians who can offer unbiased information on various surgical and nonsurgical weight-control therapies. The aim of this is to encourage attempts at noninvasive and less costly therapies first.
Significant patient cost sharing: The surgery and related services are subject to higher cost sharing (e.g., to the 50 percent level), or a benefit-dollar cap of $10,000 or $20,000 to limit cost and utilization and to ensure commitment and personal accountability. This is to improve compliance and long-term outcomes. An increased copayment for surgery can deter unmotivated patients from seeking surgery; however, it may also have the negative impact of deterring valid surgical candidates whose clinical condition would improve but who cannot afford a large copayment.
Required post-surgical waiting period: The individual must remain employed by the company that provided the benefit for a specified period of time in order to receive coverage. This is not popular among employers, possibly because of administrative and potential legal difficulties, such as reclaiming paid claims amounts after termination.
Reasonable coverage
Bariatric surgery is very expensive and risky to the patient. It has a high rate of complications, which adds to the cost and the risk, and often requires plastic surgery in the years after surgery. Yet it is possible to provide reasonable coverage for bariatric surgery by designing it in a thoughtful manner to maximize benefits for all.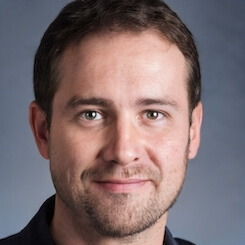 Paul Lendner ist ein praktizierender Experte im Bereich Gesundheit, Medizin und Fitness. Er schreibt bereits seit über 5 Jahren für das Managed Care Mag. Mit seinen Artikeln, die einen einzigartigen Expertenstatus nachweisen, liefert er unseren Lesern nicht nur Mehrwert, sondern auch Hilfestellung bei ihren Problemen.