With 9% of hospital charges attributable to pregnancy, delivery, and neonatal care, there is considerable opportunity for savings
The idea of staying in a hotel room for several weeks instead of a hospital room appealed to a pregnant woman who needed bed rest because she was experiencing complications. And paying for the hotel reduced costs for her insurer, the Regence Group.
At 32 weeks gestation, she had been hospitalized for bleeding. When the bleeding stopped, her physician didn't want to send her home because she lived an hour-and-a-half away from the nearest hospital, explains Sharon Arneson, manager of Regence's Special Beginnings Maternity Management program. A case manager stepped in, arranged for a hotel room less than five minutes from the hospital, and saved an estimated $35,000 in hospital charges. The patient returned to the hospital to deliver a healthy baby girl at 36 weeks, and the mom and baby were discharged and went home together, according to the insurer.
"Our goals for the Special Beginnings program are to improve pregnancy and neonatal outcomes, to help empower the member to make good decisions, and to reduce costs associated with hospitalizations and prolonged neonatal stays," says Jan Trost, RN, assistant director of wellness and condition management at the Regence Group, which offers Blue Cross & Blue Shield plans in four states. Actuaries have determined that Regence saves between $2 and $5 for every $1 it spends on the program, according to the insurer.
Such active intervention in pregnancies is popular at health plans, where medical directors say they are striving to manage the costs of maternity care, one of their most-used benefits. Insurers across the country are shoring up education programs for mothers-to-be, looking for innovative ways to avoid preterm deliveries, examining data to discover where they can make a difference, and more.
The interest in birth costs isn't surprising, says Anne Elixhauser, PhD, a senior research scientist at the Agency for Healthcare Research and Quality. Pregnancies, deliveries, and care for newborns accounted for 8.8 million hospital stays and $68.4 billion in aggregate charges in 2003, the latest year for which data are available, says Elixhauser, who works with the Healthcare Cost & Utilization Project. "That means 23 percent of all hospital stays in this country, and 9 percent of all hospital charges, deal with either being pregnant, delivering a baby, or being a newborn."
HealthPartners in Minnesota recently launched an e-mail communication program for pregnant women and is testing the use of doulas, who are professional labor assistants. In the past, the insurer analyzed the issue every year or two, looking for opportunities in which an intervention from the health plan could help improve quality and reduce costs, says Patrick T. Courneya, MD, associate medical director. Now, this analysis is an on-going effort. Coming up with new approaches that will lead to measurable improvements isn't easy, he says. While the vast majority of deliveries the plan covers are normal, 40 percent of those that result in costs of $100,000 or more had no preceding risk factor associated with them, the insurer says.
1 million C-sections a year
C-sections are the most frequent principal operating room procedure performed in hospitals, at more than 1 million per year, says Elixhauser. That number has been climbing. In 1998, 785,000 were performed; that number had risen to 1.2 million by 2003. Plus, the charges for an uncomplicated C-section are also almost double that of an uncomplicated vaginal delivery, $11,500 compared with $6,200, according to government data.
Still, professional associations have not been able to determine what an appropriate target percentage for C-sections should be, and performing a C-section is often a complex emergency decision that does not lend itself well to techniques such as prior authorization, health plan medical directors say. The National Committee for Quality Assurance stopped measuring health plan C-section rates in 2005 after years of doing so, mainly because it found that health plans had little opportunity to affect the numbers, according to a spokesman.
Intermountain Healthcare's health plan in 2004 had one of the lowest C-section rates in the country at about 19 percent (the national average was about 29 percent), according to the NCQA. The overall Intermountain health system achieved the results by implementing "high-touch, low-tech" best practices throughout its 18 hospitals, not through an effort aimed at reducing C-sections, says Janie Wilson, RN, nursing operations director for clinical programs FOR women and newborns (see "Statistics Point the Way to Savings").
Instead, many health plans are attempting to reduce the rate of preterm deliveries. Early deliveries have a tremendous effect on the overall cost of caring for newborns. A baby born at 27 weeks costs 30 to 40 times as much to care for during the newborn period as a healthy child delivered at term who goes home after two days, says Robert Belfer, MD, medical director at Health Partners, a Medicaid managed care plan based in Philadelphia that covers about 350 births per month for its 152,000 members. Of the more than $13 million the plan spends annually on newborns, half is on the 12 percent who are born prematurely, he says.
The challenge in helping more women carry their babies to term is that it is difficult to identify what works, says Margaret Ann Leonard, vice president for clinical services at Hudson Health Plan and a family nurse practitioner. "We have not been able to identify a single risk factor that is directly correlated with a low-birth-weight, premature baby."
That hasn't stopped the plan from trying, however. About five years ago, the Medicaid managed care plan began to build a program called "Mommy & Me" to identify pregnant members and ensure they receive appropriate maternity care as well as early childhood care for their babies. So far, the insurer has been sustaining the program — which has been recognized by the March of Dimes and the state of New York — because it is the right thing to do, not because of proof that it is having an effect on costs or outcomes, Leonard says. Hudson Health Plan, however, continues to study its hospital data looking for answers as to why some babies are born prematurely (see "Quality Data Influence Women's Choices").
In Philadelphia, Health Partners has tracked several broad statistics that it believes are related to efforts to improve maternity and newborn outcomes, Belfer says. The health plan revamped its maternity case management program in 2002, and today the Baby Partners program includes a wide-ranging group of nurses, social workers, perinatal coordinators, and others who identify, assess, and assist women throughout their pregnancies. Women who smoke, for example, are offered help to quit.
"Unlike other case management or disease management processes, this has a true beginning and a true end, compared to diseases that go on for a lifetime," says Patti Melora, RN, MSN, director of utilization management. "This is really something where you can implement the program and within a relatively short time see your outcomes."
The health plan has seen the average length of stay for newborns decrease and the amount of time babies spend in the neonatal intensive care unit drop. Before the institution of Baby Partners, 37 percent of births had some level of high-intensity care that was outside the norm, says Michael Schaffer, MPH, director of health outcomes at Health Partners. After the program was implemented, that number fell to 31 percent, he says. "Bringing that down is great, and it just happens to save dollars as well."
ConnectiCare also believes its high-risk maternity management program is keeping preterm deliveries at bay, says Paul Bluestein, MD, chief medical officer. ConnectiCare's preterm delivery rate was about 6.8 percent in 2004, compared with a national average of about 12 percent. Ninety-six percent of members enrolled in the program say case managers helped them understand the signs of preterm labor, according to a ConnectiCare survey.
Premature births
Maternity-related charges are consistently one of the top three areas of aggregate costs for health plans, and premature births make up a significant part of the expense, says Allen Hinkle, MD, CMO and senior vice president of Tufts Health Plan. The insurer has seen the number of premature deliveries increase over the last five years, due in part to a Massachusetts state mandate to cover infertility treatments, Hinkle says. "Whenever you have in vitro fertilization, you run the risk of multiple gestations, and the product of that is typically some form of prematurity."
Infertility treatments are increasing costs overall, agrees Stanley Borg, DO, chief medical officer at Blue Cross Blue Shield of Illinois. Illinois is one of four states that have mandated infertility treatments, he says. When a woman calls Blue Cross Blue Shield of Illinois to inquire about infertility coverage, a case manager will educate her about the benefits of a single birth as well as the dangers of multiple births that result from infertility treatment, Borg says. The plan also is sharing government data with members on specific clinics' rates of single birth.
Case managers work with women carrying multiple babies through the plan's maternity management program, which has been rolled out to all expectant mothers in fully-insured products, Borg says. Although self-insured employers have the choice of whether to offer the maternity program, most make the program available.
Pregnant women are given incentives to enroll in the program, such as gift certificates or car seats. They also pay a higher deductible (about $200 more) if they do not enroll, Borg explains.
Tufts runs a maternity management program with nurses available by phone around the clock to answer questions, help members determine whether they need to go in to see a doctor when problems arise, and assist members in figuring the practicalities of following doctors' orders, such as bed rest, Hinkle says.
The program captures about 60 percent of high-risk pregnancies, Hinkle says. "But there's another 40 percent that we are not made aware of, so we are spending a lot of energy trying to figure out how we can change that. We would like to get as close as we can to having all of them enrolled in a program."
Reaching out to expectant mothers to educate them and ensure that they are getting care that will lead to the best possible outcomes is an essential role for health plans, says ConnectiCare's Bluestein.
New techniques
Bluestein is interested, for example, in the use of 17-hydroxy progesterone caproate, which may stave off preterm labor. "Not everyone agrees that the science is all in on this," he says. "But if this particular approach for women at risk for preterm delivery does turn out to be scientifically valid, then I think it ought to be adopted by all obstetricians and could markedly change the outcomes of pregnancy.
"We ought to be an advocate. We ought to encourage patients to ask about it. We should encourage doctors to look at that and to prescribe the medication under the guidelines that come out.
"This is one of the things that health plans are supposed to be doing."
Statistics point the way to savings
Using data to demonstrate relationships between symptoms and birth outcomes has helped standardize care and reduce costs at Intermountain Healthcare. Insurers such as Hudson Health Plan are looking for answers in their data, hoping for similar results.
In 2004, Intermountain's health plan had one of the lowest rates of C-sections in the country, according to the National Committee for Quality Assurance. The 18-hospital health system also had the lowest birth costs when compared with other hospitals in a benchmarking survey by the Healthcare Management Council, says Janie Wilson, RN, nursing operations director for women and newborn clinical programs at Intermountain. In 2004, the total cost per uncomplicated birth was about $3,000, she says.
When it comes to newborn deliveries, the health system has standardized everything from supplies to the protocols that physicians follow when dealing with preterm labor. Even small savings per episode add up to big numbers because the health system delivers 30,000 babies per year, Wilson says.
What has been key, she adds, is using data to set standards and convince providers that they are worth following.
One effort, for example, has been to streamline the procedure for elective labor inductions — inductions that are not based on a medical need.
Looking at the data
Intermountain used information from the American College of Obstetricians and Gynecologists to establish that elective deliveries should only be done when the fetus is mature, at 39 weeks or more. Then, the health system analyzed its own data to determine that labor should only be induced if a woman's Bishop score, a way of rating the cervix's readiness for labor, is 10 or greater. Intermountain tracks Bishop scores and has found that following this protocol cuts the amount of time women spend in labor and delivery rooms in half, and it reduces the number of elective inductions that end in C-sections.
"It's compelling data," Wilson says. "Being able to show physicians that if a mom has a Bishop score of 0 or 1 that her C-section rate is going to be close to 50 percent, vs. 8 percent if her Bishop score is 10, has had one of the biggest impacts on our patients."
Intermountain has not targeted C-section rates specifically, Wilson says. "We set out to do things better. Our goal is not to tell physicians how to provide care; our goal is to have the infrastructure in place to pull the research, have the specialists and subspecialists come up with best practices, and share that information with physicians."
Hudson Health Plan is working toward a similar effect, says Margaret Ann Leonard, vice president for clinical services. The health plan looks at data every way it can think of to understand what leads to premature deliveries and other unwanted outcomes, she says.
"Some of the literature in New York State has shown that African Americans have a larger percentage of low-birth-weight babies, and our data support what the state has found," Leonard says. "Now we are going back to take another cut at those data to see what are the interventions or the precipitating factors that are contributing to that."
Hudson Health Plan also has begun to sort through its data to see how planned inductions relate to low-birth-weight babies, she adds. "We measure everything."
Quality data influence women's choices
Women who are expecting a baby have nine months to think about where they are going to deliver — plenty of time to review quality data on providers and decide which hospital to choose, health plan medical directors say. Getting members that information can influence their behavior and potentially reduce costs, they add.
Tufts Health Plan has rolled out a product for state employees and some commercial clients that rates hospitals in three categories: medical/surgical, obstetrics, and pediatrics. Hospitals are placed in tiers based on cost and quality information, and copayments vary depending on the tier. Tier one hospitals, for example, have the best cost and quality scores, and members have to pay a $150 copayment. Members electing to deliver their babies at a tier three hospital, however, pay a $500 copayment.
"We are seeing a statistical shift in where people are going," says Allen Hinkle, MD, chief medical officer and senior vice president at Tufts. "It definitely looks like it is getting members to change. When members are going to have a baby, they can actually think ahead of time and select a hospital that they are going to go to. People do seem to be looking at this tiering and taking that into account."
Quality information can have an impact even before a woman becomes pregnant, Blue Cross Blue Shield of Illinois has found.
In Illinois, where coverage of infertility treatments is mandated by the state, the insurer is sharing government data with its members that show rates of single vs. multiple births after infertility treatments at specific clinics, says the Blues plan's chief medical officer, Stanley Borg, DO.
Women have been very responsive to the quality information, Borg says. The health plan has considered implementing a centers of excellence program or creating a preferred network of infertility providers, but it will not do that if women continue to choose clinics based on quality data on their own, he says.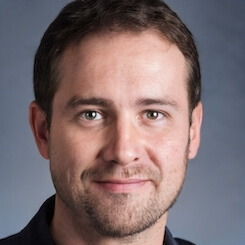 Paul Lendner ist ein praktizierender Experte im Bereich Gesundheit, Medizin und Fitness. Er schreibt bereits seit über 5 Jahren für das Managed Care Mag. Mit seinen Artikeln, die einen einzigartigen Expertenstatus nachweisen, liefert er unseren Lesern nicht nur Mehrwert, sondern auch Hilfestellung bei ihren Problemen.