The goal of diabetes management is maintaining glycemic control while targeting quality of life improvements
Gaurav Deshpande, PharmD, MA
MANAGED CARE 

May

 

2006

. ©MediMedia USA
The goal of diabetes management is maintaining glycemic control while targeting quality of life improvements
Fadia T. Shaya, PhD, MPH
Gaurav Deshpande, PharmD, MA
Overwhelming recommendations from the literature indicate that the major goal of diabetes treatment and management is aggressive glycemic control. Diabetes is highly prevalent; it is currently at 20.8 million, or 7 percent of the United States population. Prediabetes is also emerging as a hazard, with a prevalence of 41 million. Estimates from the Centers for Disease Control and Prevention put the number of undiagnosed cases at 5.2 million. Diabetes is the sixth leading cause of death (CDC, 2004), and is mostly prevalent among those 60 or older, often with concomitant hypertension and dyslipidemia (National Diabetes Fact Sheet, 2003).
Insulin-dependent (type 1) diabetes, which is caused by the destruction of human pancreatic cells by the body's immune system, accounts for about 5 percent to 10 percent of all diagnosed cases. Type 2 diabetes, known as non-insulin-dependent diabetes mellitus, is more prevalent, accounting for up to 95 percent of diagnosed cases. It is associated with older age, obesity, family history of diabetes, history of gestational diabetes, impaired glucose metabolism, physical inactivity, and race/ethnicity.
Diabetes may develop because of specific genetic conditions, surgery, drugs, malnutrition, infections, and other illnesses.
It may lead to several complications, including heart disease and stroke, high blood pressure, blindness, kidney disease, nervous system disease, amputations, dental disease or complications of pregnancy.
The costs associated with the disease itself, its treatment, or the management of complications can be staggering, estimated at $132 million, including direct and indirect costs (Blonde 2005).
New Therapies for Diabetes
Thiazolidinediones (TZDs)
TZDs are a relatively new class of drugs that is chemically and functionally unrelated to other classes. These drugs act by reducing insulin resistance to increase glucose uptake by the muscles and the liver. Rosiglitazone (Avandia) and pioglitazone (Actos) are the two agents in this class that are available in the United States. Rosiglitazone has been approved for use as a monotherapy as well as for use in combination with metformin and sulfonylurea. Pioglitazone has been approved for use as monotherapy and in combination with insulin, metformin, or sulfonylurea (Mudaliar, 2001). Pioglitazone is available in 15 mg, 30 mg, and 45 mg tablets; rosiglitazone is available in 2 mg, 4 mg, and 8 mg oral tablets.
Amylinomimetic drugs
Drugs in this new class are also known as amylin receptor agonists. Pramlintide acetate (Symlin) is the first member of this class and was approved by the FDA in March 2005. This class of drugs mimics the hormone amylin and regulates blood glucose. Pramlinitide is indicated in type 1 diabetes as an adjunctive therapy for those using mealtime insulin, and in type 2 diabetes as an adjunct to mealtime insulin with or without concurrent sulfonylurea and/or metformin.
This drug is supplied as a sterile injection in 5 mL vials containing 0.6 mg/ml pramlintide (as acetate) for use with a syringe (Gleeson et al, 2005; Blonde et al, 2004).
Incretin mimetic drugs
Incretin mimetic drugs act by blocking the action of dipeptidyl peptidase IV (DPP IV), an enzyme that inactivates glucagon-like-peptide-1 (GLP-1). GLP-1 performs the following antidiabetogenic properties: glucose-dependent stimulation of insulin secretion, inhibition of glucagon secretion, improved insulin sensitivity. Drugs in this class include (Gleeson et al, 2005):
LAF237: This agent is the first in its class and is currently in phase 3 clinical trials. It is an oral medication. Preliminary data indicate that LAF237 may improve glycemic control in patients with type 2 diabetes who also take metformin but cannot be controlled with this medication alone.
Sitagliptin: This is also a DPP IV inhibitor and is currently in early phase 3 trials. Limited data are available currently from the phase 2 studies but sitagliptin subjects were also being treated with TZDs, diet, and exercise. It is available in the form of an oral medication.
Exenatide: This is a biopharmaceutical product. It is derived from the saliva of the Gila monster — a poisonous lizard native to the American southwest. It is available as an injectable and is currently in phase 3 clinical trials (Blonde et al, 2004).
PPAR agonist drugs
Peroxisome proliferator-activated receptor agonist (PPAR) is another new class of drugs which treat glucose and lipid abnormalities associated with type 2 diabetes. Drugs in this class simultaneously reduce triglycerides, raise HDL levels, and improve insulin resistance. This mechanism of action, which is useful in reducing the underlying disease, also helps in reversing associated complications.
Drugs in this class are tesaglitazar (Galida), currently in phase 3 clinical trials, and muraglitazar (Pargluva), an oral medication, which has been filed as a new drug application (Gleeson et al, 2005).
Insulin as a last resort
The three basic foundations for effective management of type 2 diabetes are proper nutrition, exercise, and education. Traditional therapies such as sulfonylureas, metformin, and insulin are appropriate for first-line treatment. When diet and exercise fail to achieve glycemic control, oral diabetic agents are added in a step-wise fashion. When this approach fails to achieve target levels, insulin is added as a last resort. However, due to concerns regarding weight gain, hypoglycemia, and cardiovascular effects, health care providers are reluctant to prescribe insulin. Some patients' dislike of syringes and needles, as used for insulin administration, further compounds this reluctance toward insulin (Bode et al, 2003).
Due to these barriers, insulin therapy remains a last option, although several clinical studies have advocated initiating insulin therapy in combination with oral agents early in the course of type 2 diabetes. Moreover, the use of insulin pens and pumps make it easier for patients to implement therapy.
To help achieve the current goals of therapy for both type 1 and type 2 diabetes, it is recommended to limit excessive weight gain, improve quality of life and delay or prevent vascular complications. Insulin pumps or continuous subcutaneous insulin infusions (CSII) and multiple daily injections (MDI) dramatically aid in achieving all these goals. Currently available MDIs (Braunstein, 2005) are listed in the table.
Currently Available Multiple Daily Injections (MDI)
Type
Insulin Preparations
Products available
Short acting
Regular human insulin
Humulin R(regular): 10 mL vial
Lispro/aspart/glulisine
Humalog (lispro): 10 mL vial
Novolog Flexpen (aspart): five 3 mL syringes
Intermediate acting
NPH
Novolin N and Humulin N: 10 mL vial
Lente
Humulin L: 10 mL vial
Long acting
Glargine
Lantus (insulin glargine): 10 mL vial
Ultralente
Humulin U (ultralente): 10 mL vial
Premix
Insulin lispro 75/25
Humalog mix 75/25: 10 mL vial
Insulin aspart 70/30
NovoLog mix 70/30 Flexpen: five 3 mL syringes
MDI have allowed individuals with diabetes to cover the glucose "excursions" caused by various foods with pre-meal doses of rapid acting insulin. MDI may be inconvenient to patients, as it calls for three or more injections per day, by syringe or pen. The advantages of CSII over MDI are enhanced insulin pharmacokinetics available with continuous insulin infusion. This gives the patient greater freedom in the timing of meals and snacks and more control over other daily activities like sleeping, eating, working, and exercise (Bode et al, 2002).
Maintain glycemic control
The goal of new therapies is to attain aggressive glycemic control. Whether these new drugs with different mechanisms improve quality of life by reducing side effects and obtaining higher targets for reduced doses is yet to be determined as these are relatively new medications and some are still in clinical trials.
The new agents are indicated for monotherapy or in combination therapy depending on the stage of the disease. They are available either in the form of oral tablets or injectables. Given that the drug compliance literature favors some modes of administration, some dosage forms and some side effect profiles, it is as important to examine these characteristics in drug therapy as it is to look at the efficacy in isolation (Shaya et al, 2005).
For example, we know that a decrease in the number of medications leads to increased compliance and hence improved outcomes. Also, mode of administration for a therapeutic agent affects the compliance for a medication (Shaya et al,2006).
The new approaches to diabetes treatment not only address the management of clinical indications but also target quality of life by implementing psychosocial therapy. While these new approaches might increase the costs for diabetes treatment, further research is required to determine whether these lead to improved outcomes in spite of increased costs. In a two-year prospective study in older patients with type 2 diabetes, it was found that treatment with a combination of rosiglitazone and sulfonylurea may provide a larger health economic benefit than progressive dose titration of sulfonylurea monotherapy. This relative benefit results from the use of fewer health care resources in the combination therapy, even when accounting for the increase in treatment costs (Herman et al, 2005). As managed care plans consider health promotion and cost-saving initiatives, they are likely to start implementing these approaches in their diabetes management programs.
Along with new therapeutic agents for treatment of diabetes there are several other approaches like psychosocial therapy which are being considered for effective management of diabetes and its underlying complications. Diabetes therapy can be very demanding and can take a heavy toll on the life of patients and their caregivers.
References
Blonde L. The road ahead in diabetes management. Am J Manag Care 11(5), S167–S169. 2005.
Blonde L, Baker D, Davis S, Ratner R. New concepts in diabetes: How multihormonal regulation can improve glycemic control. J of Managed Care Pharmacy 10(6), S3–S8. 2004.
Bode B, Sabbah H, Gross T, Fredrickson L, et al. Diabetes management in the new millennium using insulin pump therapy. Diabetes/Metabolism Research and Reviews 18(Suppl 1), S14–S20. 2002.
Braunstein S, White J. Trends in the management of type 2 diabetes: An emerging role for insulin. J of Managed Care Pharmacy 11(1), S2–S11. 2005.
Chan JL, Abrahamson MJ. Pharmacological management of type 2 diabetes mellitus: rationale for rational use of insulin. Mayo.Clin Proc. 78, 459–467. 2003.
Gleeson JM, Berenbeim DM, Gilkin RJ. Incretin mimetics: Promising new therapeutic options in the treatment of type 2 diabetes. J of Managed Care Pharmacy 11(7), S2–S13. 2005.
Herman W, Dirani R, Horblyuk R, O'Neill MC, et al. The RESULT study group. Reduction in use of healthcare services with combination sulfonylurea and rosiglitazone: Findings from the rosiglitazone early vs sulfonylurea titration (RESULT) study. Am J Manag Care 11(2005), 273–278. 2005.
Mudaliar S, Henry R. New oral therapies for type 2 diabetes mellitus: The glitazones or insulin sensitizers. Annu Rev Med. 52, 239–257. 2001.
National Diabetes Fact Sheet. http://www.cdc.gov/diabetes/pubs/factsheet.htm, 2003.
O'Moore-Sullivan T, Prins J. Thiazolidinediones and type 2 diabetes: New drugs for an old disease. MJA 176(15 April 2002), 381–386. 2002.
Shaya F. Compliance with Medicine. Opthalmol Clin N Am 18(2005), 611–617. 2005.
Shaya F, Deshpande G. Looking at compliance at the physician level — creating a patient-centered focus for addressing adherence. CBI's 5th Annual Forum on Patient Compliance, Adherence and Persistency — Improved Product Utilization Through Patient-Centered Initiatives April 10–11, 2006.
Corresponding Author: Dr. Fadia T. Shaya, Assistant Professor, University of Maryland School of Pharmacy, Center on Drugs and Public Policy, 515 W Lombard St #256, Baltimore, MD 21201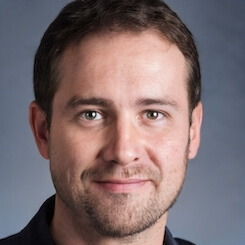 Paul Lendner ist ein praktizierender Experte im Bereich Gesundheit, Medizin und Fitness. Er schreibt bereits seit über 5 Jahren für das Managed Care Mag. Mit seinen Artikeln, die einen einzigartigen Expertenstatus nachweisen, liefert er unseren Lesern nicht nur Mehrwert, sondern auch Hilfestellung bei ihren Problemen.