A growing number of health plans are adding these clinics in retail stores to their networks and are realizing savings
Retail health clinics. All the major health plans are adding them to their networks. Busy families are demanding simpler ways to deal with routine health problems, and some of them are turning to the local grocery store.
Consumers want convenience in their daily lives and in their health care options. Traditionally, access to health care for minor routine illnesses has been anything but convenient. Says James Woodburn, MD, chief medical officer at MinuteClinic: "As much as good physicians and clinicians have tried for 20 to 30 years, it is not put together right so that people can get in and get out for those simple conditions in a timely, convenient, and cost-effective way. That is the fuel."
Historically, if you needed to see a physician for a minor illness outside of regular office hours, your options were limited. You could go to an urgent care clinic, or an emergency department, wait six hours, and pay a higher copayment than for a regular office visit or even more if the visit was not covered.
Retail clinics in grocery stores, pharmacy chains, and mass merchandisers are changing the way consumers obtain treatment for common family illnesses such as strep throat and ear, eye, sinus, bladder, and bronchial infections. Instead of a physician, patients see either a nurse practitioner or a physician's assistant, who is aided in diagnosing a patient by a computer program. If there is a wait, the patient is given a pager allowing her to do her shopping while waiting to be seen in the clinic, which is generally open when physicians' offices are closed. Prices are posted on a menu board, and often the patient just needs to make the copayment required by her health plan. If the patient needs to have a prescription filled, there is often a pharmacy in the building. She can shop for groceries while waiting.
Market acceptance
Consumers and insurers seem to be embracing the idea of retail health clinics, but primary care physicians are less positive (see "Physicians Voice Concerns About Quality at Clinics").
MinuteClinic, based in Minnesota, where the retail clinic concept has become entrenched, is the market leader, operating 73 clinics in nine states. There is a handful of competitors, and some heavy hitters are throwing their efforts into the market. America Online co-founder Steve Case has made an investment in Revolution Health, which owns RediClinic. RediClinic is a newcomer, expected to expand rapidly with Case's backing.
It's about convenience says Wendy Sherry, assistant vice president for strategy, product, and marketing at Cigna. Sherry took a lead role in the addition of retail clinics to the Cigna network. "Convenience is about integrating health solutions with the lifestyles of our members. Our lifestyles are pretty crazy. This helps our members get the right care, at the right time, in the right setting," she says.
"These clinics are embedded in the lifestyles of the members. When they are going out and picking up groceries or other items that they need, these retail health clinics are right there in their path."
Don Liss, MD, Mid-Atlantic regional medical director at Aetna, has overseen a pilot program with MinuteClinic in the Baltimore region and agrees with Sherry. Aetna had good results with the pilot and announced in early March that it was expanding its coverage of MinuteClinics to members in additional states. "The primary reason is convenience for consumers, giving consumers essentially more control over how and when they seek care for the narrow group of conditions that are appropriately handled in one of these places," Liss says.
Sherry argues that retail clinics not only provide a benefit for the consumer, but also for the primary care physician. They provide an alternative to that busy physician's practice on Monday morning when everyone who got sick over the weekend floods the office.
Neil Rolland, vice president for payer relations at MinuteClinic, says that insurers are quickly adding retail clinics to their networks because when employers compare one insurer with another, they demand similar networks. "To drive membership, if you are pursuing an employer that is with a competitor of yours, the first things they are going to ask is, does your network have the same or better than where I am coming from?'" says Rolland.
From a practicing pediatrician's standpoint, Peter Catanzaro, MD, of Cleveland, sees a problem with these clinics. "The value of a pediatric residency cannot be understated — it gives the physician a handle on how to recognize the truly sick child, gives one a greater knowledge of therapies available [for common illnesses] and ultimately makes one a more critical thinker, which is key in our information-overload society," he says.
"What you want is a person who can look at the protocol and understand the data behind it, decide when to apply and when not." Catanzaro also sees follow-up as an issue, for that patient who develops a rash or other problem after visiting a retail clinic.
Catanzaro does agree that from a business standpoint, physician practices will need to make adjustments. "A significant amount of what we see is common illness in pediatrics. The more they see, the less we see. However, we can certainly adjust to that in the long term by offering more convenient hours," says Catanzaro.
According to Blue Cross Blue Shield of Minnesota data compiled on retail clinic visits, over 80 percent of ailments that bring patients through MinuteClinic doors are for upper respiratory infections, earaches, sinusitis, sore throats, and bronchitis. Also, most of those who are going through retail clinic doors are not severely ill.
Catanzaro says, "Given the option of seeing your trusted pediatrician at a convenient time versus an unknown provider at a slightly more convenient time, I think most people will opt for the former."
"It has its niche and it certainly seems to be a responsible way to have your health care delivered for simple and straightforward problems," says Liss.
Savings
It's not just about convenience to patients, of course. Insurers are adding retail health clinics to their network because of the potential savings. A trip to a retail clinic is simply a cost-effective way to provide care for simple illnesses.
Cigna thinks retail clinics are a good buy. Cigna recently decided to provide retail clinic services for all of its members across its entire book of business and is the only large insurer to do so. According to Sherry, the decision was based on a variety of factors. "We do believe that it will help to control health care costs. There is a productivity gain for employers with these services because people do not have to take off time from work to take care of their health care needs and also we believe that it really helps to drive improvement in member satisfaction, so that really weighed into our decision to have this as an offering across our entire book of business," she says.
Some insurers have created incentives for patients to make retail-health clinics as a first choice option in receiving health care for certain illnesses. "For example, a self-insured employer will make the copay rather small or even zero, so that the patient is motivated to go to the retail clinic and not to the emergency room or not to the urgent care center," says David Plocher, MD, the senior medical officer at Blue Cross Blue Shield of Minnesota.
"They may have an even lower copayment than if they went to their own doctor's office and so you can perhaps see the type of behavior change we are encouraging for these very minor conditions," Plocher says.
After analyzing 23,000 MinuteClinic visits from June 2004 to May 2005, Plocher says that retail clinics are delivering what they claim — savings. "The punch line after doing the economic analysis is that it is about half as expensive. We do know on a per-patient visit — it looks like a better buy," he says.
Plocher is also doing further analysis on a larger population study to see the extent to which ER visits have dropped.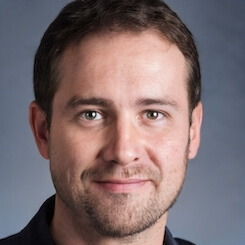 Paul Lendner ist ein praktizierender Experte im Bereich Gesundheit, Medizin und Fitness. Er schreibt bereits seit über 5 Jahren für das Managed Care Mag. Mit seinen Artikeln, die einen einzigartigen Expertenstatus nachweisen, liefert er unseren Lesern nicht nur Mehrwert, sondern auch Hilfestellung bei ihren Problemen.