Some managed care companies begin to take a hard look at what's behind the explosion in costs for radiological services
High-tech CT, MRI, and PET imaging machines make it possible for physicians to ferret out tumors, uncover ligament damage, and pinpoint blocked arteries, but they are not cheap. That is why radiology costs are soaring, accounting for 10 percent of all health care expenses and increasing about 20 percent a year, with no immediate end in sight, according to a report by HealthLeaders-Interstudy.
Health plans and their members could save billions of dollars a year if radiology costs could be contained, experts say.
Problem
But eyeing a new revenue stream, many physicians and medical groups have eagerly embraced attractive and lucrative relationships with radiology vendors. The problem: These schemes might just get them in legal trouble. Under the Stark Act, the federal antikickback statute, and corresponding state statutes, it is illegal for physicians to make referrals to other physicians or vendors for services covered by Medicare if they have a financial relationship with them.
Medical societies and state legislators are now taking a much closer look at these arrangements with diagnostic companies. The increased scrutiny, however, comes not only out of concern for questionable billing practices, overuse, and the bottom line but for patient health as well, says Mohit Ghose, spokesman for the America's Health Insurance Plans. "Our members do not want overuse, and they do not want underuse," Ghose says. "They want appropriate use."
When used appropriately, such technology can provide valuable diagnostic information, allowing early intervention for disease treatment and management, he asserts. "But it does need to be used correctly, so that it can improve the quality of care, and give value for every health care dollar that is being spent."
On the front lines, several managed care companies are taking a hard look at why certain high-tech imaging services appear to be getting more, rather than less, expensive. Several factors, including physician ownership of radiology centers and self-referral, are contributing to those costs, according to Aetna spokeswoman Rachelle Cunningham. Other factors include consumer demand for such tests, expansion of indications for imaging as a diagnostic tool, and development of new technologies, such as state-of-the-art 64-slice CT scanners that graphically delineate the arteries around the heart, she says.
As far back as 2001, Aetna required precertification for imaging procedures such as MRIs and PET scans in certain markets, which were selected based on membership and number of radiology providers. "We saw some stabilization of costs, but as utilization of services increased and new technologies came on the market, costs began to increase again," says Cunningham.
Comprehensive approach
Therefore, she explains, Aetna is taking a more comprehensive approach toward diagnostic imaging management that includes a precertification requirement in new markets and assessing the impact of other factors on imaging costs, such as the continued development of more sophisticated and costly technology, physician self-referral, and inclusion of low-tech scans.
In the end, says one West Coast managed health care lawyer, who spoke on condition of anonymity, it all comes down to money. Overuse simply reflects ongoing efforts by health care professionals to increase their revenues, particularly in light of reduced payments by federal programs, he explains. "And radiology is being pinched on all sides."
Expensive equipment
Because the machines required for the new imaging technology are expensive, there may be a tendency for providers who own the equipment to use them more frequently, this lawyer explains. In turn, he notes, legislators and regulators then think they need to get into the act, and "you see mini-Stark and mini-antikickback laws" cropping up in several states.
On the other hand, he suggests, physicians who maintain the equipment or have access to it may feel a greater need to order tests to avoid charges of negligence or malpractice. But ultimately, he comments, the use of such imaging technology by persons not sufficiently trained in its use, or who lack the expertise to assess all the results indicated by such tests, may be a full employment act for the malpractice litigation bar down the road.
"Radiologists are trained to look at everything. Cardiologists can be trained to do the tests and do them well," he explains. But other physicians who are not specialists may not look at all of the indicators for a variety of problems, he warns. "We saw that happen with ultrasounds, where fetal defects were not noted and the doctors argued that was not what they were looking for. There were some fairly significant judgments as a result," he notes.
Jennifer Graul, a lawyer at the firm of Hughes and Luce in Austin, Texas, has similar concerns. Many providers are looking for ways to get around the Stark Law, she notes, and several important issues are getting increased attention, including telemedicine services and electronic presence by providers, both of which may be viewed as referrals.
And quality of care remains a major concern for managed care companies where high-tech imaging is involved, she asserts. Without adequate controls, she says, there's always a danger that testing could be done by technicians who are not properly trained or licensed, which could come back to haunt the payer. Indeed, health care lawyers are advising their managed care clients and medical directors to be wary of who is providing imaging services and how such services are rendered.
Terry Brooks at Epstein, Becker and Green in Washington, D.C., says managed care organizations should ask several questions of providers of diagnostic services, including who's doing the read, who's performing the procedure, and is the equipment being maintained properly?
There have been calls for requiring some type of certification or training guarantees for the people who read the results of the tests, Brooks reports. The issue has been raised in relation to diagnostic imaging, she notes, especially mammograms. "The imaging issue is complex and tangled, with a multiplicity of concerns," she says. Anti-mark-up provisions should benefit managed care plans financially, but the onus is still on them to assure that patients are getting good quality medical care, she concludes.
Meanwhile, federal regulators appear to be stepping up their efforts against kickbacks and self-referral problems. In a recent open letter to health care providers, Department of Health and Human Services Inspector General Daniel Levinson discussed relying on the Office of the Inspector General's self-disclosure protocol (SDP) to resolve civil penalty liability involving financial arrangements between hospitals and physicians.
The OIG "has heard from hospitals that, through their compliance programs, they are discovering improper arrangements under the physician self-referral laws . . . and are seeking a way to resolve violations, " he reports.
Unholy alliances
HHS isn't saying how many of those arrangements may involve imaging services. But industry officials say it won't come as a surprise if at least several of them do. The irony, one health care lawyer comments, is that reductions in federal payments may be causing physicians to seek ways around antikickback and self-referral prohibitions. "You can understand it, even if you don't applaud it," he comments. In addition, a few states, led by California, are taking a closer look at their own laws to make sure that unholy alliances between radiological vendors and medical groups aren't condoned (see above).
The bottom line for managed care medical directors: All the maneuvering over high-tech imaging will affect them in their daily activities. They're just not sure exactly how.
---
Our most popular topics on Managedcaremag.com
---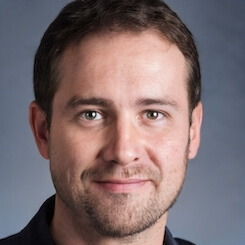 Paul Lendner ist ein praktizierender Experte im Bereich Gesundheit, Medizin und Fitness. Er schreibt bereits seit über 5 Jahren für das Managed Care Mag. Mit seinen Artikeln, die einen einzigartigen Expertenstatus nachweisen, liefert er unseren Lesern nicht nur Mehrwert, sondern auch Hilfestellung bei ihren Problemen.