John Garamendi, California's insurance commissioner, thinks some insurers have the potential to gouge the consumer, and wants to mandate a high medical loss ratio
John Garamendi has long been a thorn in the side of the managed care industry in California. The state insurance commissioner has not only wrested multimillion-dollar agreements for free care from managed care companies anxious to conclude a merger, he has inspired insurance regulators in other states to play copycat.
Garamendi may be helping to spawn a trend that some patients' advocates are hoping will bust out of the important West Coast market and spread eastward. In recent hearings, the commissioner has begun talking up a move to require that a bigger share of the premium dollar be spent on care for the individual policies over which he has regulatory authority and that less go for administrative costs and profits. Some of the debate over new financial restrictions for MCOs has erupted in the state legislature, which has debated initiatives aimed at reformulating the amount of profit an MCO may make on its policies as well as expanding Garamendi's influence over how much managed care companies can keep for themselves.
California laws already tie some managed care policies with financial strings. With a fresh burst of news of rich compensation packages for MCO execs mingling with a steady, stinging rise in premiums as providers claim they're being squeezed, the focus now is on applying a new calculus to the math on financial fairness.
The individual market
"Products in the individual market are expensive and difficult to qualify for because they are carefully underwritten to avoid adverse selection," Garamendi said at a June 1 public hearing on the issue. Under current state rules, he added, a carrier has to spend a minimum of 50 cents of every premium dollar on patient care. "As long as an insurer spends at least fifty cents of every premium dollar on health care, we presume an individual policy is of real economic value," says Garamendi. "I don't think that is good enough. It does not seem fair to me to allow for the possibility that 50 percent of every premium can be spent on administration and profit."
The state legislature has debated another proposal, SB 1591, designed to regulate plan profitability. The state's Knox-Keene Act limits a plan's overhead costs to 15 percent of premiums (a 0.85 medical loss), but isn't explicit about whether profits fall into that 15 percent. SB 1591, as proposed, included both administrative costs and profits in that 15 percent slice.
Populist anger
What's novel about this debate is that it focuses on how the health care dollar is being spent at a time that the consumer-directed approach is shifting a growing share of the health care bill to consumers, says Jamie Court, president of the Foundation for Taxpayer and Consumer Rights and a longtime critic of HMOs.
"With employers dumping the bills on employees, there's a real populist anger about how much everything costs and what piece of the premium dollar the middleman and insurers are keeping for themselves," says Court. When they see some insurers keep 20 cents of every dollar, he adds, the heat rises.
These new options would force insurers to spend more on care — and providers — and allow less for its own expenses or profits. Insurers in the state, though, say this debate is framing the wrong culprit for their growing insurance costs.
"The rising cost of health insurance is a frustration for everyone," says Chris Ohman, the president and CEO of the California Association of Health Plans. Not surprisingly, Ohman doesn't support the shift to regulating margins or premiums.
"The main thing is that it distracts us. The real test is: Is a product competitive? Is it providing a good value compared to what the competition is offering in the marketplace? California has a competitive marketplace in all of the various segments in insurance."
5 percent margin
Besides, says Ohman, the average profit margin in managed care in California is 5 percent, and that margin is not the primary driver of premiums in the state. The drivers, he says, are rising hospital, pharmacy, and technology costs.
Another point that he makes is that regulatory oversight of managed care plans in the state is divided between Garamendi's Department of Insurance and the Department of Managed Health Care, which regulates most HMOs. Garamendi's proposals have been limited to PPOs.
Trying to administer a set of laws within just one market segment, he adds, is difficult at best and confusing for all.
Garamendi, though, is finding plenty of support among providers in the state who feel that less money should flow to insurers' bottom line. Some of that money, they say, should go to providers, many of whom feel that insurers have been far too tough when it comes to reining in payments.
Most large insurance carriers in the state wouldn't have much trouble covering profitability and administrative costs with 15 percent of their revenue, says Marian Mulkey, senior program officer for the California HealthCare Foundation, who has studied the numbers. In aggregate, profits and administrative costs for California managed care plans have averaged 10 percent to 15 percent for a number of years, she adds.
SB 1591, backed by the California Medical Association, was intended to put the 15 percent formula to the test. The CMA and its legislative allies argued that when the state's Knox-Keene Act was enacted with its 85 percent medical loss ratio, managed care groups were all not-for-profits, says CMA spokesman Peter Warren. "Now we have major health plans that spend less than 80 cents on the dollar for health care," he adds, and the new law would have restored the act's original intent.
That initiative never survived a committee vote intact, says a CMA lobbyist, Syrus Devers. "We got beat back pretty hard."
The profitability rule was taken out of the bill, but the CMA switched the debate to expanding Garamendi's authority beyond individual policies and into the group policies that fall under his department's regulatory authority. The Department of Insurance's 50 percent medical loss ratio for individual policies is a "meaningless standard," says Devers. Even raising it to 70 percent, which is being discussed, would only affect Blue Cross and one other managed care company. "But," he adds, "at least it's a standard."
Another Assembly bill, 2281, proposed a cap on patients' out-of-pocket costs at $5,250 for individuals and $10,500 for families. That measure lost a narrow vote, but its sponsor vowed to bring the issue back up. And Devers as well says the whole profitability issue is definitely going to make a comeback.
Frustration
Insurers wouldn't be the least bit surprised.
"I think it makes good headlines," says Ohman, "so it wouldn't surprise me if it comes up again. People are frustrated that insurance is so expensive — increasing two to three times faster than inflation. That is always going to create a close scrutiny of health plans, and profitability is one of those things."
In the managed care world, state initiatives often get picked up by legislators in other regions. California could figure prominently here as well.
"California is the bellwether," says Court. "We gave birth to many of the problems and I think we'll give birth to many of the fixes."
For now, though, the focus is still on the embryonic debate at hand.
---
Our most popular topics on Managedcaremag.com
---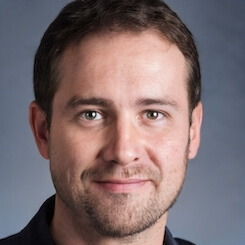 Paul Lendner ist ein praktizierender Experte im Bereich Gesundheit, Medizin und Fitness. Er schreibt bereits seit über 5 Jahren für das Managed Care Mag. Mit seinen Artikeln, die einen einzigartigen Expertenstatus nachweisen, liefert er unseren Lesern nicht nur Mehrwert, sondern auch Hilfestellung bei ihren Problemen.