Insurers are largely happy with what they've seen. They're creating new benefit packages and expect more business in the next one to three years.
Since the beginning of this year, XLHealth has been carefully testing a new market in Baltimore and seven Maryland counties. Spreading the word through local doctors and nurses, the disease management company has gradually enrolled about 400 chronically ill Medicare beneficiaries in a new special needs plan.
It's one of only a handful of such plans around the country, says XLHealth Executive Vice President Paul Serini, and its numbers are tiny. Still, it has some lofty ambitions: determining whether chronically ill beneficiaries would be better off with providers managing their care, and whether a disease management group like XLHealth could run a special needs program — which the insurance business now casually refers to as SNP (pronounced "snip") — in the black.
So far, says a cautious Serini, so good.
The key to the success of Care Improvement Plus for patients with a lethal triple threat — diabetes, heart failure, and end stage renal disease — has been a new risk-adjustment formula that Medicare has developed, multiplying county average health costs by a factor of three to come up with a per-member, per-month rate of payment.
"We have spent a significant amount of time looking at scores, the way they're generated," says Serini. They're not perfect, he adds, quickly amending the thought with the observation that nothing really is in health care. Yet, the numbers work.
Next year, the PMPM rate will be based entirely on the risk score of the patient, cutting out the PMPM's final ties to simple demographics like age and sex. At that point, says Serini, there's every reason to believe that this is a model that can be rolled out around the country.
This year "for us was really beta testing," says Serini. Next year "is really the time to start in a big way."
Throughout the country, DM companies, health plans, and a brigade of consultants have been spending the year much the way Serini has: testing the mechanics and doing the math on actual programs with real enrollees. The time to theorize is over, they say, and the time to act on experience has arrived.
We talked with a score of executives and experts in the field, and the consensus is that they basically like what they see. The returns don't always leap off the page in big black numbers, and the pitfalls are real, but the business opportunities in Medicare are also real. Now, with planning for next year's budget well under way, many companies are getting ready for a much more ambitious phase two.
"The trajectory for managed care is very good," says Mark McClellan, MD, PhD, the director of the Centers for Medicare & Medicaid Services, in an interview with Managed Care (as this story hit the presses, McClellan announced his plans to retire from CMS). He bullishly points to big gains in Medicare Advantage enrollment, new enlistees in the prescription drug plans, and bigger benefits ahead for coordinating care for the sickest beneficiaries as positive indicators of what's to come.
Medicare reform has fundamentally changed the way this market works for managed care, says McClellan, pointing to a benefit package that combines a drug benefit with preventive care incentives and the rest of the traditional benefits into "a package that Medicare Advantage plans can really excel at."
Major change
"We are looking at one of the biggest business transition challenges over the last 18 months going into next year that we've ever seen in our industry," says Mike McCallister, the president and CEO of Humana.
Sure there have been bumps in the road, but in a very short period the industry has gained millions of new members, set up drug benefit plans, and started saving consumers money with low premium options that show every sign of sticking.
To get to this point, says McCallister, companies like his had to work very, very quickly amid a great deal of uncertainty. Now things are getting clearer, and the market of competing players can come to manage prices. "That's the entire point," says McCallister. "We're going to get a real market working here."
Back at ground level, XLHealth and other DM groups say it's time to up the ante with a host of new state-based SNPs. Others are watching for a gradual shakeout in prescription drug plans as the big three health plans in that field consolidate their dominance. Employers are weighing their options for 2007 and 2008, as the long expected corporate migration out of subsidized government drug plans and into customized PDPs and Medicare Advantage begins. Further down the line, consultants are buzzing over the prospects of new Medicare medical savings accounts — tax sheltered investment funds that can be used to cover expenses in a high-deductible, low premium Medicare Advantage plan. For McClellan, they're the perfect complement to the burgeoning of health savings accounts in the commercial market.
"We're going to have consumer-directed plans in Medicare Advantage for the first time in 2007," says McClellan. "For Medicare beneficiaries, we have set up, through a national demonstration program, something close to an HSA." McClellan believes that after a transition year in 2007, they'll be popular too.
There remains, though, a wariness among many managed care players about some of the wrinkles that need to be ironed out, as well as an underlying chill regarding the really long-term prospects of a massive program in which the government pays the bills and makes the rules. For now, though, the feeling is it's time to press ahead and stake a bigger claim in an immense and attractive market.
Special needs programs
Special needs programs used to be a "fringe thing," says Paul Torrens, MD, a health policy expert at UCLA's School of Public Health, who also sits on the boards of two California health plans. "It is now a major thing as people live into their 80s and 90s. That's one area that's both an opportunity and a big challenge."
Medicare is the 600-pound gorilla in the room — impossible for health plans to ignore. "You really can't say, 'No, we're not going to participate,'" says Torrens. "Also, the health plans develop networks of physicians and hospitals. They like to channel patients to physicians and hospitals because reimbursements come along. If you're Blue Cross, for example, and trying to keep people in the network happy, you can say, here's a commercial population. For providers, they'll say that's fine, but they're largely healthy. But if you can channel Medicare patients my way, we know they're going to need health care."
McCallister can testify to that.
"There is significant buying power associated with the Medicare business," says McCallister. That's a point that really hits home when the company is out negotiating rates with hospitals, physicians, and other providers for both their commercial and their Medicare patients.
"It also helps health plans with volume," adds Torrens. "You can have a small number; Scan [the Long Beach-based not-for-profit Medicare plan] has 65,000 lives. But it's almost a billion dollars in revenue."
Actually, those numbers are a little dated. Scan Health Plan (formerly the Senior Care Action Network) is significantly larger than that at this stage, and getting bigger. In the first six months of this year, says Scan CEO David Schmidt, the plan grew as much as all of last year. A bump of 10,000 new members this year swelled it to 93,000. The new Part D drug benefit played a big role.
"It caused the Medicare beneficiary to really look at what it was costing him to have health coverage," says Schmidt. Schmidt says the other big Medicare plans in California, such as Kaiser Permanente and PacifiCare, have seen their numbers jump as well.
Scan got started as a social HMO (SHMO), which was intended to sign up the frailest segment of the Medicare population and provide it with extra services. Next year, says Schmidt, he'll convert to a special needs program, primarily because he gains greater marketing flexibility through rules that allow SNPs to market to new members all year long.
Any Medicare Advantage plan can enroll a special needs member, adds Schmidt, and get paid the 100 percent risk-adjusted rate next year. Having an SNP gives such a plan a chance to set up a different benefit program, providing, for example, transportation services to high-risk enrollees that you wouldn't necessarily want to offer to everyone.
"We're seeing an explosion of special needs plans," asserts Jean LeMasurier, director of the employer group practice at Gorman Health Group and a 30-year veteran of CMS. Under Medicare rules, three kinds of special needs plans were allowed for three distinct groups: Dual-eligibles (people in both Medicaid and Medicare), the chronically ill, and the institutionalized. The SNPs that will do the best, she adds, have a keen understanding of what it will take to serve the sickest Medicare beneficiaries with a long list of ailments.
This was the first year you could roll out an SNP strictly for the chronically ill, notes Serini, which is why XLHealth was careful in rolling out its first program for Maryland. Next year, the DM company has been provisionally cleared to launch six state-based programs. It's teaming up with a health plan — yet to be announced — that has a dominant Medicare Advantage program in one of those states.
"We think that over time, the chronically ill SNPs will grow a lot," says Serini. The new math in risk adjustment is a primary reason why.
If a plan is reimbursed for a chronically ill patient who consumes $20,000 in services at the current rate of 75 percent risk and 25 percent demographics, "You're going to be underpaid $4,000 or $5,000. Maybe $6,000. That's a hole you can never dig out of. So 100 percent risk adjustment is essential for it to work."
After the numbers start to work in their favor, though, making money in the field is a new ballgame. At that point, the top performers will be distinguished by their ability to beat Medicare's capitation rate by offering the kinds of DM programs that are needed to cut down on costs.
There's a lot to consider when setting up an SNP for the chronically ill. You have to plan to spend plenty of time discussing how things work when you're talking to a 75-year-old with comorbidities. Sales people and brokers are playing a role, but your sales cycle will be longer than a traditional plan. It's just as important to reach out to the sons and daughters of the elderly, who play a big role in their parents' care, as it is to reach the enrollee himself.
Once you get past the challenges, you can also see more of the upside. Those 400 people enrolled in Maryland in the summer should swell to 3,000 or 4,000 by the end of the year. Multiply 4,000 by $20,000 in payments, says Serini, and you have an $80 million business. "It's not huge," he says, "but it's a tidy little business."
There are more than 90,000 potential members in that area to draw on. In Texas, where XLHealth is headed in 2007, there are more than 600,000 Medicare members that fit his description of chronically ill.
That new formula is also helping grow new SNPs for dual-eligibles, says RodneyArmistead, MD, CEO of the Arizona Physicians IPA, which is controlled by AmeriChoice, a subsidiary of UnitedHealth.
For AmeriChoice, adding SNPs for dual-eligibles is a logical extension of the Medicaid plans it operates in states that include Arizona, New York, and New Jersey. Next year they'll add an SNP in Tennessee, and other states may be added as well, says Armistead.
At 100 percent risk adjustment, says Armistead, a plan like his could see top-line growth of PMPM rates from $5 on the low side to $30 or even $40. "It could be higher," he adds, but he won't know for sure until CMS evaluates all the bids in the fall.
"The real opportunity is identifying the individuals to make sure you leave no revenue on the table," says Armistead, "and the major opportunity is managing the case. You can't do it off the side of the table."
Identifying patients means constantly trolling a river of ICD9 codes for new members. Those payment codes can reveal the comorbidities they're looking to manage, and in this population conditions are constantly in flux.
Once you have them in the SNP, it's then up to the plan to have the network of providers in place to get them care, pay-for-performance programs to improve care, and all the expertise in case management and disease management you can muster to control costs.
But no one's fooling himself that he can reduce costs, he adds. The best case scenario is getting a handle on the cost trend.
"It's still going to trend up," says Armistead. "Everything in health care is going up."
The trends are looking good for SNPs, he adds. "I think you're going to see a lot of new SNPs in 2007 and 2008. There were 276 in January 2006; 160 were duals. Together, they accounted for 550,000 dual-eligible participants." That's far above CMS's projections, he says. However, you have to consider that there are potentially 7.5 million to 10 million duals to enlist, a million in California alone. That kind of potential will drive creation of more SNPs, and probably pave the way for CMS to do away with the sunset provision outlined in the law for 2008.
After the dust settles
The big, stand-alone prescription drug plans controlled by UnitedHealth and Humana have already claimed the lion's share of that market, says Robert Laszewski, the president of the consulting company Health Policy & Strategy Associates. Humana, for example, saw its stand-alone PDPs attract 3.4 million — 21 percent of the total — by the midway mark in 2006 as its Medicare Advantage membership skyrocketed slightly more than 100 percent year-to-year, hitting 959,800. UnitedHealth's standalone PDPs claimed 27 percent of the market. They'll have big clout when it comes to negotiating prices for drugs in 2007, and that in turn will allow them to keep their PDPs out in the front of the market with low premiums, says Laszewski. Now what will be interesting to see is how the smaller, more marginal players will respond as they face the large competition.
"We've seen the land rush," says Laszewski, "and now the dust is going to settle."
In all the dust blowing around, adds Laszewski, don't expect to get a good look at how the bigger PDPs use their bulk-buying leverage to lower prices. Just how much of a discount the big PDPs get on drugs with a $30 copayment, and their exact margins, he says, are likely to stay hidden.
Over the next few years, he says, some PDPs will begin to merge and fall out of the race. He's quick to add that that isn't unusual in the managed care world, where gradual consolidation has been a steady theme for a number of years. The first significant step in the direction of the PDP consolidation is likely to come during the next round of enrollment, from Nov. 15 to Jan. 1, as the prescription drug plans roll out their marketing campaigns to capture new members. CMS has already estimated that with competition among PDPs running strong, the average premium for a prescription plan will probably come in at $24 a month for 2007, 40 percent below initial estimates.
That's all music to McClellan's ears. "I don't see any signs of competition slowing down from the bids this year," says McClellan. "Plans that didn't bid quite as aggressively as the market leaders picked up the slack with their 2007 bids." An erosion of PDPs wouldn't be a big surprise, either.
"Some organizations will find they just can't compete with the most cost-effective plans for seniors," says McClellan. "But those plans are not getting much enrollment. Seniors picked certain groups of plans in pretty large numbers — looking at services, low costs — and I see those plans continuing to compete aggressively."
While PDPs consolidate, consultants are advising their clients to watch for a gradual migration of people with privately subsidized Medicare coverage into these new plans.
"We think it will be pretty big by 2008," says LeMasurier, and even bigger come 2010. "Humana has announced that as the market gets more segmented, Medigap and PDPs will shift enrollment to the Medicare Advantage program. Medicare Advantage also has more of an open access model that many of the aging boomers prefer." You also have to factor in the influence of sales agents, who are getting better commissions for enlisting people in Medicare Advantage.
From McAllister's perspective, Medicare Advantage will draw enrollees and win over employers responsible for the health care of retirees. Also, he sees the regional PPO offerings looking increasingly attractive to today's retirees.
"We're unique in our viewpoint on Medicare Advantage," says McCallister. "We've said from the very beginning that the PDP was a transition product. Over time, people will find better advantage in Medicare Advantage than just a standalone PDP offering. To believe that seniors over time won't see the same value is just wrong."
"I think the market is changing," says LeMasurier. "You now have Part D in Medicare, with government funding. Private plans don't have to do it out of their premium [as they did in Medicare+Choice]; these programs are also more familiar to seniors as they age into the program."
McClellan isn't looking for a sudden shift in 2007, but he adds that there's an underlying trend that will see employers look to "Medicare Advantage solutions targeted to their particular retiree population and benefit structure."
Customized PDPs
One new feature that is likely to mushroom will be customized prescription drug plans created for employers who had neither the time nor the sense of urgency that would have prompted a sudden shift of their retirees into a PDP.
It was only natural for most of the big employers who maintained their programs to grab the federal subsidy offered in '05 for '06, says Mike Morfe, Aon Consulting's expert on post-retirement health issues.
"The marketplace wasn't really ready for the other options," says Morfe. "Now as the frenetic pace has settled, PDP vendors understand what they need to do to offer customized employer benefits that are official Medicare plans, not simply individual market plans solely oriented to the retiree. CMS has been fairly adept at offering the ability to offer these plans to employers by waiving individual market restrictions." For now, though, most of the migration still lies ahead, even past 2007. Big employers simply don't jump from one product to the next, he says. "There will be a modest increase in 2007," says Morfe, with something more than modest coming in 2008. That's why UnitedHealth and Humana are getting into the field, notes Morfe, along with big companies like Aetna and Cigna and prescription drug plans like CareMark and Medco. Add them all up, says Morfe, and you'll find 10 to 12 of the biggest PDPs elbowing in.
"They see, now that they have the infrastructure for PDP plans, that it's not that difficult to offer a plan to employers."
As employers have more time to evaluate the competition, though, they'll also become more demanding. "Now they will be bidding out," notes Morfe, "demanding all the things that they've been demanding in the insurance marketplace: transparency, risk sharing, and so on."
On a broad basis, the new Medicare Advantage regional plans also make the market much more interesting for health plans, adds LeMasurier. By jumping into states or regions, they can gather large networks together and don't have to face the kind of income squeeze that caused plans to shed the old Medicare+Choice plans on a county-by-county basis. Letting payments keep up with inflation, rather than cap them at 2 percent, has also made a big difference for insurers. Yet another feature that insurers will watch closely is the development of Medicare medical savings accounts. As more and more people consider the amount of money they're still on the hook for, says LeMasurier, they'll see the advantages. So will health plans, which will team up with financial institutions — or create their own — to manage the cash. [See "Banks Give Insurers an Offer Most of Them Cannot Refuse," in the July Managed Care.]
"If you really look, seniors think that Medicare covers everything, and it doesn't," says LeMasurier. "You could find that a Medicare MSA could really help them out." Just consider, says McClellan, that a person with $16,000 in health care costs is looking to pay $4,000 out of his own pocket. "That's already HSA-type spending." If he gets into an HSA, he can bring his own costs down "and get better coverage."
Not perfect, but. . . .
There's also a hesitation about relying on a government agency to keep the same rules. Look back a few years to see how Medicare+Choice panned out for the industry. Look ahead, and you see rising alarm at how the country intends to pay for Medicare. That point was made to Morfe in Medicare's latest actuary report on the program's long-term prognosis.
"When you read the actuary's report," says Morfe, an actuary himself, "you can't help but think that something dramatic has to happen. I don't know when. We tend to live in a pretty short-term world. Right now we're at DEFCON 3. In a couple of years we'll be at DEFCON 2 and we won't be able to ignore the sirens." McClellan's seen the numbers, too, but says you also can't ignore underlying trends.
"I've been in government health care for quite awhile now," says McClellan. To understand the long-term prospects for Medicare managed care you have to look at the fundamentals: a trend toward personalized medicine, an emphasis on prevention, and the involvement of beneficiaries. Those are fundamentals that fee-for-service Medicare simply can't offer.
"With that in mind, the long-term prospects for Medicare Advantage have to look pretty good."Sure, there will be bumps in the road, but for anyone looking to be a serious player in managed care, there's no other market that can compare. "This is just too big a part of the market to ignore," says McClellan.
"There's no question there's likely to be changes in the future," says Humana's McCallister. "I don't run in fear of them and I never have." At the end of the day, there's support for the program, enrollees are saving money, and the politics have changed fundamentally. At the height of HMO involvement in Medicare, there were maybe eight or ten states with a big program to consider. Now, "every congressman and senator has a major private-sector Medicare thing going on, so I think the conversation will be different."
"Is the system flawed? Sure," says Schmidt. "It's a horse that was designed by a committee and looks like a zebra. Still, it is a horse and can run." The bottom line is that beneficiaries' health status is being improved, and "if there are flaws, they will be addressed through legislation."
That's as hopeful a picture as Schmidt ever expected to paint.
Whither managed Medicare?
Seventy-four percent of the 7.3 million covered by Medicare Advantage are enrolled in HMO plans. Private fee-for-service plans (PFFS) cover 10 percent; 1876 cost plans (in which Medicare covers services provided by non-network providers) cover 4 percent; and local PPOs enroll 4 percent.
The vast majority of members signed up with a plan with prescription drug coverage while more than 16 million enlisted in a stand-alone PDP.
Humana and UnitedHealth have taken the lead in providing prescription drug plans (PDPs). An additional eight organizations share more than 34 percent of the total PDP market.
WellPoint plans enrolled 7 percent; Member Health and WellCare each enrolled 6 percent; and Coventry plans enrolled 4 percent. Universal American, Medco, and Caremark each enrolled 3 percent and Wellmark covered 2 percent.
Source: CMS data aggregated by Mark Farrah Associates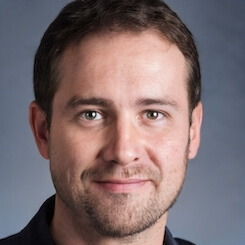 Paul Lendner ist ein praktizierender Experte im Bereich Gesundheit, Medizin und Fitness. Er schreibt bereits seit über 5 Jahren für das Managed Care Mag. Mit seinen Artikeln, die einen einzigartigen Expertenstatus nachweisen, liefert er unseren Lesern nicht nur Mehrwert, sondern auch Hilfestellung bei ihren Problemen.