Efforts are under way to find out exactly how pharmacy benefit managers work their magic. In health care, pharmacy benefit management companies are the Wizards of Oz, the folks behind the curtain. As drug prices skyrocket, the companies promise health plans, employers, and the federal government magical savings, and they often deliver. Studies show PBMs save on drug costs for the people who hire them.
But except for a lot of talk about increased generic utilization, they deliver without explaining how. Payers know little of how PBMs function, what deals they cut, how they profit, or even what specific services they perform. That lack of knowledge has led to suspicion. Many plans and employers have come to suspect that it is sleight of hand, and that the wizard may be getting rich at Dorothy's expense.
"Exactly how PBMs make money is something of a mystery to many of us," says Samuel Nussbaum, MD, chief medical officer for WellPoint. "That's not to say they don't do a good job, but most are very proprietary about how they function or what their relationship is with the drug companies. Most of us would like more transparency on that."
"The question is, who should get the money that PBMs generate," says Sally Pipes, president of the Pacific Research Institute in San Francisco. "Because health plans hire the PBMs, they feel that nearly all the rebate money should be passed through to them. But PBMs usually keep the rebates, a primary source of revenue, and health plans are crying foul."
PBMs are, in fact, notoriously opaque in how they make their money. Academic and federal studies have found that the companies profit in primarily two ways: on rebates from manufacturers and on the spread (the difference between what the PBM charges the employer or health plan for a prescription and what it pays pharmacies for it, exclusive of the dispensing fee).
Rebates and spreads vary widely, depending on the drug, the manufacturer, and the PBM-payer contract. They also make money through administrative fees and charging for mail order services, although both of those revenue streams are contractually obvious to the payer.
The lack of clarity about rebates and the spread is purposeful, say PBM critics. "It is difficult to understand how these companies work," says Robert Garis, PhD, an assistant professor in the pharmacy school at Creighton University in Omaha who has studied PBM profit margins. "Few people see what the true costs are for a drug benefit, including health plans and employers who hire the PBMs. They make a totally unreasonable amount of profit on the spread for generics, for example."
Legislative remedies
In a study published in early 2004, Garis found that the spread for generics is very high. He called it "substantial and widely variable" and recommended legislative remedies. "We found, and continue to find, a lack of transparency in the industry that allows for the creation of inappropriate profit centers," says Garis. According to analyst John Kreger of William Blair & Co., an investment banking company, a PBM makes about 54-percent profit on a generic drug.
Garis is not alone in his belief that such profits are excessive. According to Gerry Purcell, a consultant in Atlanta and a former PBM executive the "the crux of the issue for [PBM] critics is that they negotiate hidden deals for their own benefit, while at the same time telling employers that their job is to represent them."
PBM industry representatives sharply disagree with the critics. They quote a 2003 Government Accountability Office (it was named the General Accounting Office at the time) report and a joint report in 2004 by the Federal Trade Commission and the Department of Justice that found that PBMs really are successful in controlling costs, primarily by encouraging the use of generics.
Paradoxically, the GAO report was one of the first in-depth looks at how PBMs earn. Its focus was on how PBMs manage the Federal Employees Health Benefit Program. The GAO examined costs, prices, and rebates on prescription drugs through Blue Cross and Blue Shield plans, the Government Employees Hospital Association, and PacifiCare, which has its own pharmacy management unit. The study included FEHBP members in California, Washington, D.C., and North Dakota.
Keys to profit
Brand-name pharmaceutical companies were found to provide PBMs with discounts and rebates to have their treatments placed on the formularies. The GAO concluded that rebates and fees paid by drug companies to PBMs to promote the manufacturers' drugs were the "keys to profit" for the companies and promotion of generic drugs was profitable.
Largest PBMs, 2006 (all figures in millions)
Company
Revenue
Covered Lives
Medco Health
$35,400
62
Caremark Rx
$25,500
16
Express Scripts
$14,500
N/A
Restat
$965
3.5
Prescription Solutions
$705
5.7
RxAmerica
$620
4.9
Catalyst Rx
$475
3
BioScrip
$300
7
National Pharmaceutical
$260
1.5
Health Trans
$75
13
Source: Managed Care Info (http://www.managedcareinfo.com/about.htm)
The report also concluded that PBMs obtained significantly reduced prices for FEHBP members, while reducing costs by directing doctors toward less expensive brand-name medications and generic treatments through prescription drug formularies. And the GAO concluded that PBMs shared a portion of their negotiated discounts with their clients.
So where's the love? PBM officials acknowledge that in today's health care environment they may be viewed as avaricious, perhaps unfairly. "Most people, including a lot of payers, do not understand how PBMs work, how decisions are made and savings generated," says Glen Stettin, MD, senior vice president for "clinical solutions" at Medco, one of the nation's largest PBMs. "They know we control costs, but they are uncertain how we do it or the wide number of ways we serve members."
Opaque does not mean malicious, nor should it imply unfair profits, say PBM officials. "There is an intense degree of competition in this industry," says Mark Merritt, president of the Pharmaceutical Care Management Association. "Our [PBM] members are aware of that, of course, and are highly responsive to market pressures. If the market demands transparency, that is what it will get."
Apparently so. Although legislative efforts to force transparency are not getting anywhere (at least to date), the marketplace is leading to some significant changes.
A more transparent contract model may emerge as a result of the work of the Pharmaceutical Purchasing Coalition (PPC), 56 large employers led by the HR Policy Association, a policy group representing about 250 employers that collectively spent more than $4.9 billion on their pharmaceutical benefits in 2005. The coalition, which includes giants like Caterpillar, Ford, and IBM, announced last year that is members they had to know more about the financial arrangements that PBMs have with pharmaceutical companies. They created a certification process as a criterion for contracting. In announcing the new model, the coalition said the change could lower its members' pharmaceutical costs by as much as 10 percent.
The certification process — named Transparency in Pharmaceutical Purchasing Solutions (TIPPS) — requires PBMs to disclose to their clients the actual acquisition costs for retail and mail-order drugs. In addition, PBMs would be required to pass drug company rebates, now rarely disclosed, on to their clients directly.
The net result is that all TIPPS credentialed PBMs would charge employers a straight administrative fee instead of making their profits through the drug industry. Although health plans are not part of the coalition, some plan officials have expressed a desire for similar contractual relationships and think TIPPS will become an industry norm.
May take time
The rules were designed with the help of the consulting company Hewitt Associates. "They challenge PBMs' core revenue stream," says Matthew Gibbs, Hewitt's head of pharmacy consulting services. "We expect acceptance to take a little time."
One snag is that many employers and plans are locked into multiyear contracts with PBMs, says Sidney Banwart, vice president for human services at Caterpillar and chairman of the coalition. But in public statements, Banwart predicted that PBMs that do not seek TIPPS certification may find themselves fighting hard for market share.
In fact, the HR Policy Association and other interested payers say they believe the market pressure of the coalition's 56 participating employers will be impossible to ignore. "This creates a lot of pressure to come around. It's hard to say 'No, we're not going to give you that,'" said Jeffrey McGuiness, HR Policy Association president, when the TIPPS criteria were announced last August.
The immediate response was not overwhelming. Only three comparatively small PBMs agreed to the terms at the end of last year. They were Aetna Pharmacy Management, MedImpact Healthcare Systems, and Walgreen's Health Initiatives, all three of which have other partnership relationships with health plans or chain drug stores.
Medco and Caremark began the certification process, then dropped out.
The big two
But what a difference a little market pressure makes. In July, Medco and Caremark Rx agreed to participate. Together they represent nearly 80 percent of the PBM industry covered lives.
In a recent statement, the HR Policy Association listed a total of 10 PBMs that have signed up. In addition to the five mentioned above, they include Blue Cross and Blue Shield of Alabama, Catalyst Rx, Cigna Pharmacy Management, HealthTrans, and Restat. Those PBMs provide services to about 8 out of 10 health plan enrollees.
Express Scripts, the nation's third largest PBM, has not said whether it will participate in TIPPS.
Because of multiyear agreements, only a handful of employers have contracted with PBMs through the TIPPS program. But coalition officials said that about two dozen more have announced plans to do so in coming months. Medco's client IBM announced recently that it will seek multiple bids from PBMs after its current contract expires in 2007, and require them to comply with the coalition's transparency criteria.
"This is all the result of the [PBM] industry being so competitive," says Joseph Coffini, RPh, a principal of Trivantage Pharmacy Strategies, a consulting company in Milwaukee. "Outside of the Medicare population there are precious few new opportunities where a PBM can expand its market share."
The market pressures brought by TIPPS are more effective than public pressures, so far at least. A group named the National Legislative Association of Prescription Drug Prices (NLARx) is undertaking a state-by-state effort to pass transparency legislation. Focusing on Medicaid drug prices, NLARx wants to require PBMs to disclose the prices they pay for specific drugs and require any rebates they receive be sent to the states.
The initiatives focus on PBMs' role as fiduciaries, the idea being that the companies have a duty to act primarily for their clients' benefit, not for their own interest. If the states designate the PBMs as fiduciaries, the savings related to the deals they cut must be passed on to the companies that hired them.
So far, NLARx has had little luck with this argument. Legislation proposed in 21 states — most recently New York, Rhode Island, Delaware, and North Carolina — has yet to pass. According to PCMA's Merritt, rejection has been because legislators saw the light and decided that the laws would increase drug prices 10 percent or more because full disclosure would inhibit the ability of PBMs to negotiate.
A July PCMA news release states that "Despite boastful predictions from the NLARx and others that anti-PBM legislation would be a slam dunk in the 2006 legislative cycle, thus far 20 states have now rejected PBM fiduciary and/or disclosure bills in the first six months of the year." North Carolina made it 21 in August.
Supreme Court
Only NLARx efforts in Maine and Washington, D.C., have been successful. Maine's Unfair Prescription Drug Practices Act, signed in 2003, requires PBMs to disclose pricing information negotiated with pharmaceutical companies and pass the savings on to consumers. The D.C. law, similar to the Maine legislation, was blocked by a federal court in 2004 and is now being litigated by PCMA. The Maine law was also challenged by PCMA, but was allowed to stand. PCMA has petitioned the Supreme Court, but so far has been unsuccessful in getting the court to review the case. Proposals are pending in New Jersey and Pennsylvania.
NLARx disputes PCMA's contention that greater disclosure equals higher prices. And NLARx officials say that the legislative situation will improve after state lawmakers see what happens with the D.C. law. And they think that a federal move toward transparency is inevitable as Medicare Part D costs go up. "When there is any uncertainty, there is a tendency to vote 'no' on legislation," says Sharon Treat, NLARx's executive director.
Whatever happens at the state or federal level, the market seems to be saying transparency is here to stay. That's the nature of commerce, says Garis. "When I describe the business practices of PBMs, the reaction of payers is often shock. Clients who discover exactly how these companies work tend to want to know more about them, not less."
Pharmacy benefit management clients increasingly likely to audit services
Health plans are hiring auditors to monitor the pharmacy benefit management companies they hire to control drug costs. They want to know if the health plans are receiving the full savings called for in their contracts, including the rebates PBMs promise to their clients.
"It is an increasingly popular idea," says Mike Deskin, president of the Pharmacy Benefit Management Institute, which conducts research on the industry and advises PBM clients. "It's a good concept to review vendors' practices on a periodic basis, even when there is no apparent problem. It's good to examine the practices of people you are putting so much faith in."
About a dozen small- to mid-size consulting and accounting firms offer a PBM audit product, as do most of the large accounting firms, says Perry Cohen, a principal in the Pharmacy Group consultancy. The increasing prevalence of the product shouldn't surprise anyone, least of all the PBM industry, he says.
"PBMs are middlemen, between the drug companies and plan sponsors. If you look at the industry's business cycle, it makes sense that now more people are asking questions," says Cohen. When PBMs began in the early 1990s, he says, "they were all about purchasing in volume and offering discounts. Purchasers didn't care how, they just wanted to grab the money by getting the discount. Now it's about getting rebates from drug companies, passing that savings on to their clients, and implementing benefit designs that maximize opportunities for savings. Purchasers are starting to get a little angry, saying PBMs are leaving too much money on the table for themselves, or even practicing fraud."
Cohen lists three reasons health plans audit PBMs:
Purchasers are suspicious as to whether PBMs are pocketing money rather than passing on savings.
PBMs are often responsible for seeing that a benefit design is being respected. Plans want to know whether they are doing their job.
PBMs are expected by plans to maintain principled and professional relationships with the community pharmacists, not drive them out of business, which is never good for enrollees.
Meetings
Medical Devices Summit

(link is external)

Boston, MA
February 19–20, 2015
3rd Annual Summit to Improve Adherence and Enhance Patient Engagement

(link is external)

Philadelphia, PA
March 9–10, 2015
Value-Added Solutions for Enhanced Customer Experience

(link is external)

Philadelphia, PA
March 9, 2015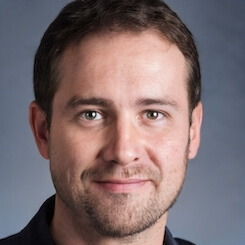 Paul Lendner ist ein praktizierender Experte im Bereich Gesundheit, Medizin und Fitness. Er schreibt bereits seit über 5 Jahren für das Managed Care Mag. Mit seinen Artikeln, die einen einzigartigen Expertenstatus nachweisen, liefert er unseren Lesern nicht nur Mehrwert, sondern auch Hilfestellung bei ihren Problemen.