The National Business Group on Health introduces the Purchaser's Guide to Clinical Preventive Services
The drumbeat for putting new emphasis on preventive health care grew considerably louder in late November when the National Business Group on Health, comprising some of America's most influential employers, published a guide for employers that may influence health benefit designs in the near future.
The Purchaser's Guide to Clinical Preventive Services, as it is called, is intended to encourage employers to cover preventive services whose cost-benefit ratio makes it clearly worthwhile. The guide identifies 46 clinical preventive services that have been proven to prevent illness and premature death, including some — such as alcohol misuse counseling and obesity counseling — that are not routinely covered by health insurance.
Tracking costs
The Business Group, with members ranging from McDonald's and Wal-Mart Stores to IBM and Intel, estimates that nearly 75 percent of all health care costs — roughly $2 trillion in 2006 — are directly attributable to preventable chronic conditions such as high blood pressure and obesity. In addition to their treatment costs, health problems resulting from alcohol misuse, tobacco use, and complications of pregnancy also reduce worker productivity and increase disability costs for employers.
"We are not releasing this guide because it is the right thing to do, although it is the right thing, but because there is a strong business case for disease prevention, early detection, and early intervention for many serious life-altering conditions," Helen Darling, president of the business group, said during a conference announcing the publication.
The 256 companies that belong to the National Business Group on Health provide health coverage for more than 50 million workers, retirees, and dependents. The guide was developed on behalf of those very large employers, but Darling, a member of this magazine's editorial advisory board, said that it will be made available to the public and that health plans will be encouraged to adopt its recommendations in their benefit designs.
"We hope everybody will be reading this document, including those who make decisions at insurance companies," she said. "Large employers tend to be the leaders in terms of what gets covered . . . and the fact that they're showing evidence of its value may lead the health plans to decide for their own reasons also to cover it."
Marquee names
The significance of the new guide was underscored by the health care heavy-hitters who joined Darling for the announcement: Julie Gerberding, MD, director of the Centers for Disease Control and Prevention, and Carolyn Clancy, MD, director of the Agency for Healthcare Research and Quality.
Both government organizations provided the technical assistance that determined the 46 services recommended for coverage. CDC provided funding and more than 50 subject experts for the task; AHRQ translated the scientific evidence compiled by the U.S. Preventive Services Task Force into language specifically designed to influence benefit coverage.
The guide comes as America's employers attempt to transform the health care system from its current emphasis on treating acute illness to one of preventing chronic conditions. Because the current system — from insurance coverage to provider skills to consumer mentality — is geared toward treatment, the task is daunting.
"Corporate America has a growing recognition that the only way we're going to control health care costs is if we change the need for health services which come from health problems," Darling says. "Employers can reduce their total health care costs and improve the health and quality of life of their employees and dependents through the promotion of, and reimbursement for, evidence-based clinical preventive services benefits."
46 specific services
While many CEOs sign off on that conceptually, exactly how to provide preventive services that will reduce long-term health costs has not been a settled matter. That is where the purchaser's guide attempts to help by recommending and defending 46 specific services that should be covered and identifying many other preventive services that it believes employers should not cover as a routine benefit.
"Not only is underuse of effective preventive services a concern to employers, but so too is overutilization of ineffective or unproven clinical preventive services," Clancy said. "Providers and patients have a limited amount of time, and purchasers have a limited amount of money to spend on health care interventions. So it's really critical that they invest in those that are known to have the highest clinical impact."
To be included in the Purchaser's Guide recommendations, a preventive service must:
Be clinically effective in the opinion of the U.S. Preventive Services Task Force, the CDC, or similarly authoritative source;
Be categorized as either evidence-based or recommended guidance; and
Address a serious health threat in terms of illness, death, or quality of life or a condition responsible for substantial direct or indirect costs for payers.
The guide does recommend coverage of a few services — notably, tobacco use screening and interventions for children and adolescents and screening for overweight in children — for which the federal Preventive Services Task Force has ruled that there is insufficient evidence to make a recommendation. In those cases, the purchaser's guide sponsors relied on the advice of some other authority.
Guidance ignored
More typically, though, the purchaser's guide adopted the task force's guidance, which has been ignored by many employers and health plans that make coverage decisions.
"We have 52 percent of insured people in this country who are not receiving the recommended prevention services that CDC and AHRQ and others know will help protect their health," Gerberding said. "So it isn't just an issue of not having insurance. It's an issue of when you do have insurance, not having the right benefits."
Darling identified three examples — folic acid for women in childbearing years, tobacco use treatment, and obesity counseling — that are typically not covered by large self-insured employers or health plans that provide coverage to smaller employers.
Thus, adoption of the recommendations laid out in the purchaser's guide could have major ramifications for benefit designs — and for what employers expect from managed care plans. "In order to increase the utilization of clinical preventive services, all stakeholders will need to increase their investment in prevention," she said.
For the services that the guide recommends for coverage, it provides summary plan description language for employers or health plans to adopt — and information designed to make the clinical and business cases for covering the benefit.
Reluctance noted
For example, the guide reports that screening and brief counseling for alcohol misuse (defined as more than four drinks per day or more than 14 drinks per week for men and more than three drinks per day or more than seven drinks per week for women) are among the most cost-effective clinical preventive services. Yet only 20 percent of employer-sponsored health plans provide coverage.
Thus, the guide offers explicit language that details coverage for screening, including which screening tools to use:
Screening is a covered benefit beginning at age 18. Coverage is provided for younger populations depending on risk and need. For average-risk populations, one screen is covered annually. More frequent screening is covered for individuals at risk for alcohol misuse, including people with a history of alcohol misuse or alcohol-related health and social problems.
For alcohol misuse counseling, the Purchaser's Guide to Clinical Preventive Services recommends covering three levels of counseling and up to eight counseling sessions per calendar year.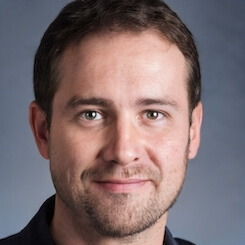 Paul Lendner ist ein praktizierender Experte im Bereich Gesundheit, Medizin und Fitness. Er schreibt bereits seit über 5 Jahren für das Managed Care Mag. Mit seinen Artikeln, die einen einzigartigen Expertenstatus nachweisen, liefert er unseren Lesern nicht nur Mehrwert, sondern auch Hilfestellung bei ihren Problemen.