It isn't nearly as comprehensive and trustworthy as the ideal electronic health record, but what's called the personal health record has its place
MANAGED CARE 

January

 

2007

. ©MediMedia USA
It isn't nearly as comprehensive and trustworthy as the ideal electronic health record, but what's called the personal health record has its place
Tom Reinke
While federal agencies, policy makers, and provider organizations are promoting the electronic health record as a magic solution for many of the country's health care system problems, some health plans are taking a scaled down approach and implementing a different health record to improve quality and control costs.
In October, Aetna announced that it is sponsoring an online personal health record (PHR) that will be available to members early next year. A PHR is an abbreviated medical record that usually does not have all of the provider notes, test results, and correspondence found in a medical record.
There are several differences between a PHR and an EHR, says Don Mon, PhD, vice president for practice leadership at the American Health Information Management Association. A PHR is owned and controlled by the patient while an EHR is owned by a provider. An EHR is a legal document which has implications for how information is entered, changed or deleted, while a PHR is not a legal document.
Many other health plans offer PHRs, including UnitedHealth Group and WellPoint. Plans are interested in them for two reasons: They deliver on the promise of supporting consumer-directed health care by providing information that will promote greater interaction between patients and their doctors, and, more importantly, as the sponsor of the PHR, with authorization, they will have access to the record, giving them a new, expanded and systematic way to interact with patients on the care they receive.
Hard to get
The PHR historically has been a kind of shoebox of information, not very popular because the user must enter the information and often that information has been hard to get from providers, says Marie Savard, MD, an early advocate of PHRs and author of two books about them.
The latest PHRs deal with this problem through information technology. Aetna and other plans, including Cigna and Horizon Blue Cross Blue Shield of New Jersey, have integrated (or, in the case of Horizon, plans to integrate) the PHR with software that takes visit, medication, and procedure information from claims and populates the member's record automatically.
Medicare is testing the feasibility of this approach for its beneficiaries. It issued two six-month contracts to extract Medicare claim data and move it to electronic PHRs. That test was to have been completed at the end of December, says Fred Flint, marketing manager at Tennessee's Shared Health, a health care information technology company.
Aetna and some others go further by scanning insurance claims with an algorithm to identify potential care issues such as medication interactions and deviations from clinical guidelines. Then, the health plan sends messages or alerts to the member and to treating physicians. These systems are called decision-support or sentinel systems.
A thousand rules
Aetna's system is based on more than 1,000 rules that are derived from widely accepted best practices, says Lonny Reisman, MD, the CEO of ActiveHealth Management, a branded, standalone business owned by Aetna that developed a clinical decision support technology that powers Aetna's PHR. ActiveHealth also markets its own PHR.
Cigna, Horizon Blue Cross Blue Shield of New Jersey, and other plans follow the same approach by using tools available from WebMD, says Craig Froude, executive vice president for WebMD Health Services. "These add-ons have transformed PHRs from simple historical files to up-to-the-minute interactive tools," says Froude.
A study published in 2005 in the American Journal of Managed Care described ActiveHealth's sentinel system. In the year-long study of nonelderly adults, 5 percent of the population had some type of alert. The system reduced paid claims by $68.08 per member per month (PMPM) for patients who had alerts and by $8.07 PMPM for the entire population. It cost $1.00 PMPM to run the decision support system, which means that the return on investment was more than 8:1.
"The study shows decision support systems can produce an immediate savings for employers," says Reisman.
The study also shows a moderate increase in physician compliance with accepted standards of care, says Jonathan Javitt, MD, MPH, a founder of ActiveHealth and now a senior fellow at the Potomac Institute of Policy Studies. The study says the increase in compliance was 42 percent.
Imprecise, incomplete
The study said there are limitations in the reliability of the clinical alerts generated by the decision support system because they are based on data in insurance claims, which may not have complete or precise clinical information.
Will PHRs be accepted by members as the records accumulate more information and become easier to maintain?
"Interest is growing as consumers become increasingly responsible for their care," says WebMD's Froude.
Medicare issued a request for information and asked if the public is ready for PHRs. Respondents, which included a wide range of health care industry organizations, commented that consumer-directed health care is stimulating interest. Respondents also said that PHRs are likely to appeal to young people who know how to use computers and to those with chronic disease.
In terms of actual usage, Medicare offers a portal where beneficiaries can see personal information such as a history of claims and can enter their current medications. Although not a full-fledged PHR, the portal has 140,000 users. One of the largest groups of PHR users is at Kaiser Permanente. "We have 8.5 million members and about 640,000 users of the PHR found on our Web site," says Paul Wallace, MD, medical director for health and productivity management programs. The Web site, «www.kp.org», has been in use at Kaiser Permanente for several years.
Members and their doctors usually start cautiously and then come to depend upon the PHR as part of the care process, says Wallace. He says that the Kaiser Permanente PHR is integrated with the company's electronic medical record and includes an application that allows members to send secure e-mail to their physicians, thus creating the setting for the "e-visit" in lieu of some face-to-face encounters.
Wallace predicts that "patients will increasingly migrate to physicians who can practice efficiently and manage their patients' personalized care proactively through tools like the PHR."
Consumers' longstanding privacy concerns and repeated instances of lost or stolen personal computer records may make them reluctant to use online PHRs, Savard says. She notes that consumers may object to their health plan having access to detailed health status information, even though safeguards exist to protect their insurability.
Health plans have a strategy to overcome consumer reluctance. "By sending important care information to consumers in the form of messages in the PHR, we can subtly push their use," says Reisman. Another piece of the puzzle is physician receptiveness to the PHR, which is intended to be shared with them.
"The new PHRs should be a net positive for everyone," says David Nash, MD, chairman of the department of health policy at Thomas Jefferson University and a board member of the Disease Management Association of America. He sees value in PHRs that collate information from all of a patient's providers, because doctors currently have trouble getting that information. "Doctors are extremely busy and until they are compensated for gathering information from all providers, the PHR will serve a valuable role," says Nash.
By its nature, though, the PHR will be incomplete and may have information that is outdated or otherwise conflicts with other information. Data quality issues could affect doctors' willingness to trust PHRs. "Physicians are trained to deal with these situations; they see it every day and they know when to ask questions or get new tests," says Ann Donovan, RN, MSN, director of projects at CalRHIO, a collaborative of health plans, providers, and others that is attempting to assemble a statewide health information exchange system in California.
Work is being done to fit PHRs into a national health information exchange and to ensure they are compatible with the more complete electronic medical records.
Five large employers — Applied Materials, BP America, Intel, Pitney Bowes, and Wal-Mart — have provided millions of dollars in seed money to construct the technological infrastructure needed to support PHRs. Such a framework would become the single platform upon which the hundreds of Internet applications available for creating PHRs could co-exist.
In addition, President Bush has set a goal of a standardized electronic medical record for most Americans by the year 2014.
The national health information technology strategy includes a role for the PHR, and a technical committee is working on standards for it, says Kelly Cronin, director of office of programs and coordination at the Department of Health and Human Services' Office of the National Coordinator for Health Information Technology.
Definition sought
Don Mon at AHIMA is on the committee working on the PHR. He says the group is defining exactly what a PHR is and the types of information that a standard PHR will include. After this functional definition is complete, the committee will begin to set standards for the PHR to be part of the national coordinator's information network.
Simultaneously AHIP is working to ensure portability of PHR information among health plans so that information in a PHR can follow members who change plans, says Susan Pisano, vice president for communications at AHIP. This project, involving the Blue Cross Blue Shield Association, focuses on defining standard information that can move from plan to plan.
Tom Reinke is a freelancer who specializes in health and business topics.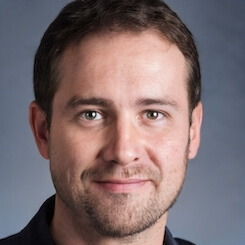 Paul Lendner ist ein praktizierender Experte im Bereich Gesundheit, Medizin und Fitness. Er schreibt bereits seit über 5 Jahren für das Managed Care Mag. Mit seinen Artikeln, die einen einzigartigen Expertenstatus nachweisen, liefert er unseren Lesern nicht nur Mehrwert, sondern auch Hilfestellung bei ihren Problemen.