Increasingly, health plans are providing disease, case, and utilization management when a beneficiary receives a cancer diagnosis
Increasingly, health plans are rolling out services designed to help cancer patients and, before that, plan members at a high risk of cancer, to improve their health care and, in doing so, limit costs.
The services, which vary by vendors and health plans, incorporate components of disease management, case management, utilization management, and even employee health management in a way that has not been done before.
Overtaking heart disease
As America's War on Cancer, now in its fourth decade, drags on, the chances that an individual will develop cancer are greater than ever. Now in second place after heart disease, cancer is expected to be the leading cause of death in the United States by the year 2010.
On a brighter note, however, the range of diagnostic and treatment options for cancer patients has never been greater. For two of the most common cancers — prostate cancer and breast cancer — the five-year survival rate exceeds 85 percent, and the rate is higher than 50 percent for ovarian, cervical, and colorectal cancers.
"Ten years ago cancer was very much a death sentence," says Nancy Skinner, former president of the Case Management Society of America. "Cancer today is a chronic disease that in some instances is cured and in other instances is managed across a number of years."
Concerned about the difficulty of assessing the quality of care — which treatments should be used for which patients — a group of oncologists and radiologists in Florida began offering cancer management services to health plans in the early 1990s.
"One of the things they were looking for was consistency in medical practice," says Charles Kanach, CEO of Matria's oncology management program. "There was a wide diversity of care, so they were trying to say, 'If we develop some standards, we can really bring costs under control.'" Matria, which had its own cancer program since the mid-1990s, bought the oncologists' company, Quality Oncology, in 2002.
The physicians found that cancer patients wanted round-the-clock access to oncology nurses, and soon they began offering both utilization management and care management services to health plans and employer groups. Healthways, another major disease management company, entered the cancer care management segment in 2005, at the request of a health plan that wanted the services.
The increasing array of treatment options and the cost of side effects of those treatments were pushing demand for oncology care services.
"When we did the research [to develop the program], we discovered that most cancer treatment is done well within the gold standard of practice," says Paula Kelling, Healthways' director of product design and development. "But the mismanagement of side effects was resulting in patients' increased morbidity and additional expenses and the need for critical case management on behalf of the plans."
In fact, considering all side effects in aggregate, almost 50 percent of patients do not have their symptoms managed well, Kelling says. In some cases, that is because patients live far from their oncologists and rely on their primary care physician for side-effect management. Some patients do not understand the instructions about how to diminish nausea and other side effects. They take medications to relieve symptoms rather than avoid them, for example, or do not call for help until they have become dangerously dehydrated.
One selling point for oncology management is that nurses coach cancer patients to manage common side effects so that they are strong enough to stay on schedule with the treatment regimen. That not only increases the effectiveness of treatment but also results in the shortest possible treatment phase.
Perhaps the foremost goal of cancer care managers, though, is to keep patients out of the emergency department or inpatient bed, where, for the immunosuppressed patient, things go wrong — and get expensive — fast.
"The classic case is somebody will be dehydrated, present at an ER, get admitted, and stay for 10 days," Kanach says. "That's not 10 days to get the fluids back in; they pick up some other kind of infection and there's 10 days of hospitalization that could be avoided."
Humana contracted with Matria's oncology management program in 2004 and introduced the services to all markets by mid-2005, says Susan Carol, who manages Humana's cancer program. Nurses call patients to warn them about impending side effects and to make sure their prescriptions have been filled.
"We stage people by acuity level and where they are in their treatment cycle, so there will be times when our nurses are calling them every day, a couple of times a day," says Graham Cherrington, Matria's senior vice president for health enhancement.
Financial counseling is frequently part of the needed services, as patients struggle to pay for prescriptions that could stem their suffering or to decide about treatments that are not covered by their health plan.
"These new therapies are extremely expensive, and oftentimes our patients are faced with some very difficult financial choices," Cherrington says. "We try to play a role in empowering patients to make the best decisions for themselves."
In January 2007, Cigna introduced an oncology management program that sweeps with a broader brush. The insurer is mixing elements of case, disease, and health management.
Cigna has offered case management to cancer patients in the past, but only those who were having complications in their treatment. The new program, by contrast, starts with cancer prevention.
"This program goes way beyond the needs of a subset of individuals with a diagnosis of cancer and focuses on the continuum of care," says David Ferriss, MD, national medical director for clinical program development at Cigna HealthCare.
Recognizing that obesity, smoking, and lack of exercise portend increasing prevalence, Cigna's oncology management effort will kick in before cancer is diagnosed. Using claim data and health risk assessment information, Cigna will identify members at risk of cancer who have not had appropriate screenings and start pushing for action.
"If there's no evidence that they've complied with that, then reach out to them in an even more personal way to reinforce those messages and try to achieve a higher level of compliance with recommended guidelines," Ferriss says.
The surveillance, or maintenance, component of the program targets individuals who have had a cancer diagnosis in the past but no longer have active disease. Cigna will push information through its Web site, mailings, or telephone calls, to encourage those members to keep up with screenings, healthy habits, and ongoing follow-up with their physicians.
Inferring a diagnosis
If claims suggest a Cigna member has received a cancer diagnosis, a new level of services kicks in. "When we see a first fill for a drug that is typically used to treat some type of cancer, then we validate what the diagnosis is and assess what their needs might be and provide them with the resources they need," Ferriss says.
In addition to supporting the patient undergoing treatment, nurses can help with financial issues — for example, finding ways to pay for treatments that are not covered by the employer's health plan — and provide information about hospice care and end-of-life decision-making.
Cigna estimates $2 in savings for every $1 invested in oncology management services. Plan members can opt out of the services, although, as data accumulate to show the outcomes and cost effectiveness of the services, employers may provide incentives to participate, Ferriss says.
"They may do that through positive incentives or they may say we won't provide coverage for that particular condition to the same extent if you're found to be appropriate for this program and you decide not to take advantage of it," he says.
---
Our most popular topics on Managedcaremag.com
---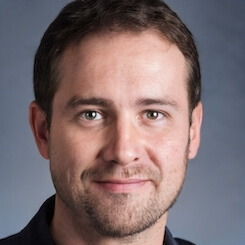 Paul Lendner ist ein praktizierender Experte im Bereich Gesundheit, Medizin und Fitness. Er schreibt bereits seit über 5 Jahren für das Managed Care Mag. Mit seinen Artikeln, die einen einzigartigen Expertenstatus nachweisen, liefert er unseren Lesern nicht nur Mehrwert, sondern auch Hilfestellung bei ihren Problemen.