The secret to the success of PFFS is as old as gold. Will beneficiary satisfaction force Congress to keep the faucet turned on?
Managing Editor
MANAGED CARE 

May

 

2007

. ©MediMedia USA
The secret to the success of PFFS is as old as gold. Will beneficiary satisfaction force Congress to keep the faucet turned on?
Frank Diamond
Managing Editor
It's no mystery why Medicare private fee-for-service plans are the hot. Start with how much of a stretch it is to describe Medicare PFFS as "managed." True, PFFS plans are a Medicare Advantage option. Also true, they are administered by some large insurers, notably Humana, United Healthcare, and Blue Cross & Blue Shield of Michigan. Nonetheless, because of a unique payment system and no requirements to conduct utilization review, collect HEDIS data, or contract with physician networks, Medicare PFFS plans are indeed a different breed.
Marsha Gold, senior fellow at Mathematica Policy Research, says flatly that "PFFS isn't managed care."
A Kaiser Family Foundation study titled "An Examination of Medicare Private Fee-for-Service Plans" puts it this way: "PFFS plans most closely resemble a privately-administered version of traditional fee-for-service (FFS) Medicare and share few characteristics with Medicare managed care plans…."
The term "hassle factor" is traditionally used to describe how physician practices feel about the restrictions imposed by managed care. Health plans feel the same way about the Centers for Medicare & Medicaid Services, but the hassle involved in administering a Medicare PFFS plan is negligible compared to what it takes to run a Medicare Advantage HMO or PPO. (See "Fewer Requirements Make PFFS Plans Attractive".)
Fewer requirements make PFFS plans attractive
There just seems to be less hassle involved in maintaining a private fee-for-service plan compared to what it takes to run a Medicare Advantage HMO or PPO. But PFFS plans must use the same payment system for all providers providing a service.
Medicare Advantage beneficiary protection plan requirements
Network MA Plans (HMOs, PPOs)
PFFS Plans (non-network)
Beneficiary protections
Conduct a baseline health assessment of new enrollees
Required
Not required
Ensure that services are accessible to members with diverse cultural and ethnic backgrounds
Required
Not required
Identify and coordinate care of members with complex or serious medical conditions and arrange for necessary specialty care
Required
Not required
Work with community and social service programs to ensure continuity of care and integration of services
Required
Not required
Provider requirements
Establish written standards for provider consideration of member input into proposed treatment plan and advanced directives
Required
Not required
Ensure that the hours of provider operation are convenient and do not discriminate against members
Required
Not required
Guarantee that providers maintain member health records in accordance with established standards
Required
Not required
Plan review and provider monitoringConduct utilization review and develop mechanisms to detect under- and over-utilization
Required
Not required
Work with an independent quality review and improvement organization to perform external plan reviews
Required
Required if plan has written utilization review protocols
Collect and report data through the Health Plan Employer Data and Information Set (HEDIS) to assess and compare plan performance
Required
Not required
Have written standards for timeliness of access to care and member services that meet or exceed CMS's standards and continuously monitor providers for compliance
Required
Not required
Plans offering Medicare Part D
Must negotiate drug prices with manufacturers to provide discounted prices to members
Required
Not required
Must have a drug utilization management program and a medication therapy management program
Required
Not required
Must require pharmacists to disclose lower priced generic drug options to enrollees
Required
Not required
SOURCE: Centers for Medicare & Medicaid Services
Money matters
Then there's the money. Lots of it flows freely into PFFS. Congress might step in to stop this, and more on that later. For now, however, CMS pays PFFS plans, on average, 119 percent of what it pays for beneficiaries in traditional Medicare. (CMS pays HMOs and PPOs in Medicare Advantage 110 percent of what goes to traditional Medicare.)
"These payment enhancements, combined with the relative ease of establishing a plan given that no provider network need be established, encouraged plan participation," says the Kaiser study.
Physicians and beneficiaries are attracted by PFFS plans as well.
Doctors find that unlike other kinds of MA plans, "PFFS plans cannot put providers at financial risk, such as by [making] capitated payments or by offering bonuses tied to utilization or other underwriting factors," says the Kaiser study.
CMS capitates the plan for the services a PFFS enrollee receives, but the plan must pay the physician fees for service. PFFS plans also allow balance billing of beneficiaries. This means that physicians are more likely to sign up than they are for standard Medicare, because they can essentially be paid their standard charges, rather than Medicare's fee schedule. This allows health care companies to cover rural areas where doctors, in short supply, are usually not willing to work under other compensation systems — systems that usually pay them less.
Beneficiaries find that PFFS plans "generally offer the same unrestricted and open-network benefits as original Medicare for traditional Part A and Part B enrollees," the Kaiser study says.
Is it any wonder, then, that PFFS plans are so popular? They grew 535 percent between December 2005 and February 2007, from 208,990 enrollees to 1.3 million enrollees. During the same period, enrollment in Medicare HMOs and PPOs rose 18 percent, from 5.2 million to 6 million.
Widespread
Enrollment in PFFS plans accounts for more than half of all new enrollment in MA plans since 2005, according to "An Examination of Medicare Private Fee-for-Service Plans." The study says that "It is the only plan type that is available to virtually all Medicare beneficiaries, and has the prospect of reducing out-of-pocket costs for many Medicare beneficiaries. Partly because of the favorable payment climate, plan sponsors continue to expand plan offerings across the country and enrollment continues to climb."
PFFS plans are succeeding as acceptance of Medicare Advantage climbs. A survey by America's Health Insurance Plans found that 90 percent of beneficiaries expressed satisfaction with their MA coverage. In 2003, 84 percent were satisfied.
Yes, this makes PFFS plans a political story, but then they've always been. They began in part as an answer to concerns about whether the introduction of managed Medicare might mean that the government would make end-of-life decisions for beneficiaries. "Right-to-life interests believed that Medicare beneficiaries should always have the option of an open-access plan to preserve their right to receive care to extend life as long as possible," the Kaiser study states.
PFFS was also seen as a way of presenting the managed Medicare option to rural beneficiaries who might not have access to the provider networks with which health plans contract. Now, however, it has grown way beyond its rural roots. PFFS plans are the most widely accessible type of Medicare Advantage plan. (See "Sellout Crowd" below.)
"For 2007, there are 482 unique plan designs and premium combinations in operation and all Medicare beneficiaries, urban and rural, have access to at least one PFFS plan," says the Kaiser study. "Most beneficiaries have more than one PFFS option to consider, in addition to other types of MA plans. On average, Medicare beneficiaries may choose from . . . 11 different PFFS plans."
Congressional concerns
For how long, though? Mark E. Miller, PhD, the executive director of the Medicare Payment Advisory Commission, told Congress in March that "Although PFFS plans provide enrollees with rebates valued at about 10 percent of Medicare FFS expenditures, program payments on behalf of PFFS enrollees are 19 percent above FFS expenditure levels — so only about half of the excess amount is used to finance extra benefits for enrollees."
In other words, Miller said, PFFS plans get an unfair advantage and are wasteful to boot. (See "Does Growth Point To Inefficiency?" below.) "What is occurring now is that the most inefficient plans are expanding their enrollment and providing extra benefits with taxpayer dollars in an inefficient manner."
PFFS plans do not have to offer a prescription drug benefit, though about half of the plans operating in 2006, 140 out of 287, did so. If they do offer the drug benefit, they can do so through a formulary and use other means to try to reduce pharmaceutical costs.
Humana, the plan most involved in PFFS, has argued that PFFS is a way to ease enrollees into Medicare Advantage HMOs or PPOs. Will it work out that way?
MedPAC's Miller, for one, doesn't think so.
"The longer the current situation continues, the more difficult it will be to reform the program to restore the right incentives in the MA program to promote efficiency and improved quality," he told Congress. "As millions of beneficiaries enroll in products shaped by the current policy, it will become ever more difficult to change direction. As difficult as it seems today, it will be even more difficult next year or the year after. The constituency with a stake in the current policy, both plans and beneficiaries, will be that much larger."
Shortsighted
Miller summed it up by saying that "Overpaying in the short run — especially overpaying indiscriminately without requirements — is never a strategy for achieving long-run efficiency." He wants financial neutrality, with CMS paying the same to PFFS, Medicare Advantage HMOs and PPOs, and standard Medicare.
Some lawmakers, however, are wary of reducing funding to PFFS plans. Cuts to MA's precursor, Medicare+Choice, led to a mass exodus from that program by insurers early in this decade. Sen. Max Baucus, chairman of the Senate Finance Committee, expressed just such fears in April, stating that health plans bailing out would cause "mass disruptions for beneficiaries."
Other legislators, however, say that the trend of paying more to managed Medicare than to standard Medicare can't continue. "Managed care plans originally came into Medicare saying they could do more for less," Rep. Pete Stark, chairman of the House Ways and Means Health Subcommittee, told the Wall Street Journal. "Now that they're in the program, they have changed their tune and are demanding we continue to overpay them to provide services. That makes no sense."
The CMS announcement last month that Medicare Advantage health plans will get a 3.5 percent raise next year promises to increase the ire of legislators such as Stark. That raise is higher than market analysts had predicted.
For its part, Humana declined to comment. However, you can bet the insurer is watching the debate closely. Humana is by far the health plan most heavily invested in Medicare PFFS. (See "Humana Dominates the Medicare PFFS Market.")
"Humana's rapid enrollment growth is fueled by expanded PFFS offerings, although the firm continues to offer its long-standing HMO product in selected areas of the country," states "Private Plans in Medicare: A 2007 Update" from the Kaiser Family Foundation. Nearly half of Humana's earnings are from participation in Medicare Advantage, according to Prudential Equity Group.
Safe bet
Right now, PFFS seems like a safe bet for Humana and other insurers. One of the hard lessons of government is that anything given is nearly impossible to take back, and these plans have lots of providers and enrollees to talk them up.
But if the money dries up, health plans can make a quick exit. The elements that made launching a PFFS plan easy, such as not having to build physician networks, would make dismantling one easy as well.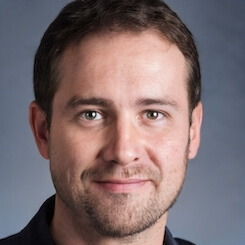 Paul Lendner ist ein praktizierender Experte im Bereich Gesundheit, Medizin und Fitness. Er schreibt bereits seit über 5 Jahren für das Managed Care Mag. Mit seinen Artikeln, die einen einzigartigen Expertenstatus nachweisen, liefert er unseren Lesern nicht nur Mehrwert, sondern auch Hilfestellung bei ihren Problemen.