Premera's method of analyzing the potential benefits of Byetta shows how third-party modeling can pinpoint which members can benefit from easier access — and how plans can determine authentic cost savings
John Watkins, RPh, the pharmacy manager in charge of formulary development at Premera Blue Cross, clearly recalls the first reaction when the injectable drug Byetta hit the market for treatment of type 2 diabetes.
Premera put the biologic — developed from the saliva of the Gila monster — in the company's third tier, for nonpreferred therapies.
Watkins wasn't the only pharmacy manager to take that tack. But what set him apart from many of his colleagues was an unwillingness to let the drug remain cloistered in that nonpreferred tier for everyone in the plan. Instead, Watkins set out to do a careful, independent analysis of the benefits that members could find in exenatide (Byetta) and whether there was or could be a hard-dollar payoff in any way for the health plan.
He engineered a careful restructuring of his P&T committee in the process.
What he eventually came up with was a fresh approach to independent drug modeling that he hopes will point the way to a new era in which biologics get the careful scrutiny they deserve from health plans.
Value, not price
Premera is pioneering an approach in the United States that Arnold Milstein, the chief physician of Mercer Health & Benefits, believes is long overdue: evaluating a biologic not by its price tag, but by the impact that it has on total health care spending. "It's one of these things that's just beginning to seep into purchasing in managed care," he says, "but because of its irresistible logic, it's likely to become the dominant way that drugs are tiered."
Dealing with new biotechnology drugs presents some obvious hazards, says Watkins. When they hit the market, there's no long-term clinical data to evaluate and often little by way of short-term data on outcomes. The numbers being put out by drug developers are often clearly biased in favor of the largest market possible and marketing campaigns can spur demand from a host of patients, whether they need a particular drug or not. Doctors are primarily concerned with patients' out-of-pocket costs, and new biologics are often being priced according to what people are willing to pay.
But ignoring the problem is no solution.
In addition to the 200 or so biologics already on the market, according to Steve Miller, MD, the chief medical officer at Express Scripts, there are up to 600 biologics in clinical development. And that tidal wave of expensive new therapies is presenting pharmacy benefit managers with a perplexing challenge as they grapple with making a case to health plan executives on which of these expensive therapeutics deserve the best coverage.
There's also a PR concern to consider. As a new generation of biologics tumbles into the market, health plans are being confronted with a renewed burst of bad publicity over the way they cover biotech drugs. Patients as well as doctors have been complaining loudly that insurers are passing on big costs for biologics, especially for new therapies.
Case in point: The rheumatologist Michael Schweitz told a San Francisco Chronicle reporter last May that insurers have adopted a pattern of "capricious and irregular delays in payments" on biologics. Four years ago, Premera, with 1.6 million members in Washington and Alaska, began recruiting physicians with direct experience using biologics for its P&T committee.
"The picture continues to unfold," says Watkins. "It's painstakingly slow at times. But the biggest pitfall is to put all the biologics at a large cost share. Then you run the risk of putting a barrier to a medication that would help the person."
Watkins worked with Michael Minshall, a principal in health economics and outcomes research at IMS Health, on the project. Minshall's company has developed software models that are often put used by the central drug authorities in the United Kingdom, Spain, Germany, and elsewhere to evaluate a drug's cost effectiveness.
But Minshall, a former Eli Lilly executive who once worked in the Byetta program — on which Lilly collaborated with Amylin Pharmaceuticals — says that the drug companies in America still typically pursue an approach that skews prices skyward.
"As a rule they would almost rather sacrifice wide acceptance to achieve the highest price. In biotechnology," says Minshall, "the highest price generally translates into the highest profits."
Health plans, though, have a different perspective, he adds. They want the biggest bang for their buck and are likely to be reluctant to cover many of the new biologics for everyone in a disease category like diabetes. Their focus has stayed on negotiating the best rebates they can get from manufacturers and on managing the benefit.
Watkins wants that to change, substituting a long-term health perspective for those short-term price strategies. Even in the absence of real-world experience, Minshall's models can simulate the long-term progression to complications for a disease like diabetes.
"Our models create a scenario," Minshall says. "Plug in glycemic response and lipid changes and project long-term avoidance of heart attack and strokes — the endpoint that payers are concerned about — because that is what costs money." What John Watkins did was take clinical data from Byetta and apply it to an obese population, versus a population that is not obese. "That's what we invite our clients to do — look at various things, make assumptions on the cohorts you want to treat and then run the analysis."
What Premera found
One of Byetta's biggest benefits is its demonstrated ability to reduce weight. Watkins set out to test the hypothesis that an 8.5 percent drop in weight — about 15 to 20 pounds on average — of obese members would deliver significant health gains through the reduction of blood pressure, cholesterol and other key biomarkers. And the researchers modeled the health outcomes of a group of obese patients taking Byetta against other groups taking a variety of alternatives on the market. He used claims data to determine the average cost of the therapies. For Byetta, the bill came to $2,600 a year compared to $1,300 for insulin glargine and $3,000 for generic glyburide.
Calculating the likely results over 30 years, Watkins' group determined that Byetta would lower costs from cardiovascular disease by 11 percent. The study calculated the effectiveness of a more expensive therapy by establishing how much money it would cost to achieve one additional quality-adjusted life year. Compared to insulin, the incremental cost-effectiveness ratio (ICER) per quality-adjusted life year for Byetta — essentially the added cost for adding one QALY — was measured at $13,000. For the non-obese group, the ICER for Byetta compared to insulin was $33,000 per QALY.
That bottom-line conclusion provided a compelling reason to make it easier for obese members to obtain Byetta. The change required members to try one or two other drugs before getting a prescription for Byetta and required physician reauthorization for refills before the fourth pharmacy claim. Depending on the plan sponsor, says Watkins, out-of-pocket costs could also be cut.
Analyzing long-term benefits has encountered significant resistance at most health plans, at least in part because of the high turnover in plan membership. For many managed care organizations, members don't stay long enough for them to realize any returns from a long-term investment, but Premera has been partly shielded.
"I think we have a lower turnover of membership in this corner of the country," offers Watkins. "People tend to come here and stay. Also, diabetics do not turn over as rapidly as the general population. Their coverage is very important and they will find a job that has good coverage options."
By evaluating the effect of the drug over 30 years, says Mercer's Milstein, Premera is moving toward what he calls the second stage of enlightenment in cost evaluation.
"The second stage of enlightenment," he explains, "is when the frame of reference is no longer how long a member is in a plan, but the patient's entire lifetime." Up to now, the payers have been hung up on a person's average length of stay in a plan. To get them to move beyond that, adds Milstein, you'd probably need a new law that required a plan benefiting from another payer's investment in a biologic to make a "transfer payment."
The biggest beneficiary of using a lifetime frame of reference: Medicare.
Joining the fray
To do a credible cost analysis, says Watkins, it's important to keep an arm's length relationship with the drug developer. In this case, Amylin passed the contact information to Minshall and stepped aside.
"By using a third-party model," says Watkins, "credibility is enhanced. Amylin is not at the table."
Amylin, for one, says the shift to independent modeling is becoming a standard.
"Commercial and government payers are increasingly requesting this information and this trend will continue," says Steve O'Malley, Amylin's executive director for payer and institutional marketing.
There are other factors that health plans should also keep in mind, says Watkins. First, they need to learn from the leaders in their own medical community how physicians treat the diseases that are being modeled. Regional pharmacoeconomists can be brought in to consult on these projects and lend more local perspective.
It helps that the data on these therapies keep getting better the longer they're on the market, says Minshall. His data on diabetes started with phase 3 trial results, the pivotal numbers that the FDA uses for approval, and then added information collected after the drug hit the market.
"This is not hocus-pocus data," he says. "It's an open-label follow-up, which isn't randomized or double-blinded. Patients stay in or drop out. What John Watkins was trying to do was look at this expensive biologic and target the patients most likely to benefit."
"There's a lot of data out there," adds Minshall. "Pharmaceutical companies now publish or post this information in the public domain.
"There is also a big player about to join the fray: WellPoint," notes Minshall. "They have basically said that as of January 1, 2008 a technology assessment will be required for all new products that go on WellPoint's formulary. And WellPoint is the first really large plan to jump out."
In addition, the Blue Cross and Blue Shield Association recently launched what it calls a comparative effectiveness initiative, a proposal for private and public payers to join hands in creating an independent entity to coordinate research into the effectiveness of biologics and other treatments.
The other 600-pound gorilla in the room is the Centers for Medicare & Medicaid Services.
"The linchpin is what CMS does," says Minshall. "They will control 45 percent to 55 percent of the marketplace. They have a mandate for including health technology assessment analysis under the Medicare Modernization Act. But Congress was not specific — it left it to CMS. And if CMS comes out with it, that will push managed care."
But with hundreds more biologics in the drug pipeline, says Watkins, pharmacy benefit managers shouldn't expect any simple, quick solutions.
---
Our most popular topics on Managedcaremag.com
---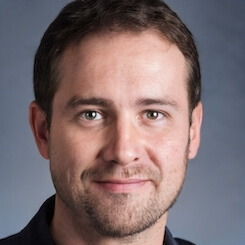 Paul Lendner ist ein praktizierender Experte im Bereich Gesundheit, Medizin und Fitness. Er schreibt bereits seit über 5 Jahren für das Managed Care Mag. Mit seinen Artikeln, die einen einzigartigen Expertenstatus nachweisen, liefert er unseren Lesern nicht nur Mehrwert, sondern auch Hilfestellung bei ihren Problemen.