The pros and cons of each weigh heavily, but ultimately, a melding may benefit patients and primary care physicians
According to the Disease Management Association of America, disease management "is a system of coordinated health care interventions and communications for populations with conditions in which patient self-care efforts are significant." There are six components:
Population identification processes
Evidence-based practice guidelines
Collaborative practice models that include physician and support-service providers
Patient self-management education
Measurement, evaluation, and management of process and outcomes
Routine reporting/feedback loop
According to the American College of Physicians (ACP), the Chronic Care Model consists of six components:
Encouraging patients to engage in the management of their own health and providing them with the resources and skills to obtain appropriate health care services
Designing the delivery system to assure the provision of effective, efficient clinical care
Embedding clinical decision support tools into daily practice
Using information technology to support patient education, coordination of care, patient care planning, and monitoring of performance
Use of community resources, partnerships, and policies to support the health care system;
Organization of health care to create a culture of safe and high-quality care
Despite the absence of definitive evidence from clinical trials that disease management organizations (DMOs) consistently reduce health care costs, many managed care insurers contract with them. While the underlying reasons for this have not been well described, it is likely that managed care organizations are relying on a reasonableness or face validity standard instead of insisting on scientific proof.
In addition, many DMOs have been willing to put their fees at risk if financial targets are not achieved.
Finally, there is some evidence that DMOs are achieving gains in clinical quality in the care of persons with diabetes mellitus, hypertension, asthma, and chronic heart failure.
When it comes to the slow pace of improvement in the care of persons with chronic illness in the United States, there really has been no competing alternative.
Push, pull
Until now. At about the same time that DMOs became established, physicians at the Health Care Cooperative at Puget Sound began to describe the successes associated with new clinical approaches to chronic illness. Called the Advanced Medical Home or the Chronic Care Model (CCM, mostly used in this article for "chronic care management," which is what the model is all about), it changed the physician's role from providing one-on-one care to team leadership based on a division of labor, allocation of appropriate clinical responsibilities to nonphysician team members, patient-centric coaching, and reliance on information and technology-based decision support.
In contrast to DMOs, the Chronic Care Model was nurtured in academic scientific meetings and peer-reviewed medical literature. While it also meets a reasonableness standard, CCM's acceptance in clinical settings has been supported by a number of rigorous clinical trials showing that it leads to gains in clinical quality and can reduce costs.
Given the pressure on physicians' income, the consequent shortening of patient visits, and sometimes 14-hour days, it is little wonder that the national primary care physician organizations did more than just rail against their specialty colleagues' procedure-based incomes and support class action suits against managed care: They also embraced CCM as a key ingredient in the revitalization of primary care.
It is remarkable that the American College of Physicians, the American Academy of Pediatrics, the American Academy of Family Physicians, and the American Osteopathic Association would agree on anything. Not only have they agreed that primary care is on the verge of collapse, they say they intend to work together to promote the institution of, and payment for, CCM as a centerpiece of primary care reform.
Not DM
That reform appears to exclude disease management. While both DM and CCM arose in response to deficiencies in the care of chronic illness and the creators never intended one to be an alternative to the other, advocates of CCM have pointedly emphasized that they are not the same. The primary care organizations appear to be arguing that some or all of the fees paid by health insurers to DMOs should be used to support CCM instead. Their position on CCM's funding is undoubtedly adding to the ever-present tensions between them and managed care organizations.
It remains to be seen what health plans will do. They and DMOs that they contract with have an abiding respect for the possibility of a physician backlash and recognize that the economic sustainability of primary care is dubious.
However, given their fundamental mission, it is unlikely that managed care organizations will willingly cede total responsibility for chronic illness to physicians undertaking CCM and limit their involvement to just paying claims for CCM.
Advocates for CCM have responded that better quality plus the prospect of lower future claims expenses, combined with the additional advantages of physician pay for performance and the electronic health record, should be enough to overcome any reluctance to institute a monthly payment to primary care providers for each patient enrolled in CCM.
At least one health care insurer has agreed to test the concept. UnitedHealth Group is piloting such a program in six primary care practices.
The primary care physician organizations have also given considerable attention to the largest insurer of them all: Medicare. Since commercial insurers generally mimic the Medicare fee schedule, risk-adjusted coverage of CCM by Medicare has been a key goal of the physicians' advocacy groups in their efforts to revitalize primary care. One outcome of this was the inclusion of the Medicare Medical Home Demonstration in the Tax Relief and Health Care Act of 2006. While this has yet to be launched, primary care organizations hope this will eventually lead to payment for CCM being included in the standard Medicare benefit.
Many factors
Despite these developments, there are still many factors that will ensure that disease management will remain a part of the health care landscape. While there are enduring strengths of disease management and shortcomings of CCM, another factor is the inevitable melding of disease management tenets and CCM into a new model of care. There are too many advantages for patients, DMOs, and managed care organizations for this not to happen.
One strength of the DMOs is their understanding of the transfer of insurance risk in health care settings. Combined with their alignment with the financial and clinical paradigms of managed care, it is very likely that DMOs will adapt by developing new care models.
While the methodologies that have been used to assess their financial performance are evolving, their precision and ability to use risk adjustment for clinical and financial outcomes in the real world are getting more accurate and continue to enjoy wide acceptance in the industry. This science, however, is outside the peer-reviewed medical literature.
In addition, advocates can argue that any negative results from the Medicare fee-for-service disease management programs do not apply to all chronic conditions in all patients in all managed care business lines in all settings.
Furthermore, any tension that may exist between organized physician groups and DMOs isn't necessarily bad. Provider criticisms of disease management have been just as easily applied to managed care, and it hasn't gone away. Rather, managed care changed, and so can disease management. Finally, the disconnect between DMOs and physicians is not a one-way phenomenon, especially when the reaction of physicians to other interventions that have sought to change their behavior is considered.
While there are published reports showing patients in CCM experience higher quality and lower health care costs versus patients in traditional care, no one has assessed the same outcomes in a trial of CCM versus DMO care. Why not?
One major reason may be the significant similarities between the most important features of disease management and the CCM.
DM and CCM
Both rely on nonphysician clinicians, both coach patients, both use decision support based on information technology, and both emphasize evidence-based medicine as the basis for their interventions. Some differences include the roles of remotely placed personnel and the degree to which telephony and other remote communications are employed, but even this has blurred with time.
Instead, the main differences are over the twin policy issues of location (the clinic versus a call center) and control (the physician versus the DMO). Physicians have argued that their personal involvement with each patient enables them to adapt CCM to each patient most effectively.
DMOs argue that their nurse-practice models defer to the physician's role, are well equipped to assess readiness to change as well as barriers to successful treatment, and have also leveraged their nurses' interpersonal relationships with their participants.
For measurement at the patient level, it is improbable that these distinctions would result in a detectable or clinically meaningful difference in a head-to-head study of the two approaches.
Given the overarching interest in solving the many problems besetting primary care and chronic condition management, it is unlikely that interest in versions of either disease management or CCM is going to wane.
Faced with the insurance-based strengths of disease management and the clinical track record of CCM, many MCOs (and the Medicare program) may struggle with choosing one or the other or trying to accommodate both in their networks.
Complementary nature
Since it is unlikely that the patients and purchasers outside the managed care industry can discern any useful difference between disease management and CCM, blurring of the two is unavoidable. However, it is the potentially complementary nature of both approaches that makes their synthesis into a combined model inevitable.
Assuming DMOs possess the financial and intellectual flexibility to adapt their programs to local or regional primary care-based CCM, a number of compelling opportunities become readily apparent. A considerable fraction of enrollees in disease management would undoubtedly benefit from the referral by DMOs to the hands-on, face-to-face care coordination that is best delivered in the primary care setting through CCM.
Given the considerable resources necessary to provide 24-7 telephonic DM services to their patients, physicians developing the CCM may find it is more cost effective to outsource this important function to disease management organizations while using CCM to provide hands-on care management to patients better served by this approach.
Lastly, the possibility of integrating CCM and telephonic disease management gives disease management organizations an important opening to meaningfully collaborate with the primary care physician community. DMOs should have little to fear from this. In addition to their expertise in reconciling the clinical programming and the insurance dimensions of chronic illnesses, there is also an enduring role for the remotely-based interventions provided by DMOs.
Favorable cost structure
This industrial standardized care approach is an important option for reducing variation in many of the vital care domains of chronic illness and, when calculated at a per-patient level, it has a comparatively favorable cost structure versus clinic-based telephony.
In addition, given the inevitable likelihood that insurer networks will have holes in which CCM is lacking, managed care organizations can demand that DMOs develop alternatives. This includes supporting physicians to create local CCM-based systems of care or, if need be, developing other solutions.
The advantages of a new overlapping care model have important implications for the interpretation of the Medicare fee-for-service disease management evaluations. It would provide a wider array of policy options for those with chronic illness.
Most importantly, the true underlying value of disease management is becoming more apparent. Much like Eastman Kodak Co. realizing that its business wasn't film but storable images, DMOs are learning that their core business isn't really about providing "disease management" but about changing patient behavior.
Their real expertise is in efficiently seeking patient engagement, assessing readiness to change, coaching patients in a tailored fashion to overcome barriers, dealing with psychosocial hurdles, facilitating communication, and promoting teamwork with the physician. This behavioral care model transcends clinical diagnosis and treatment and is arguably applicable to other pressing health care issues such as obesity and tobacco abuse.
The DMOs' expansion of telephonic proficiency in the behavioral dimensions of chronic care and other conditions dovetails with the established clinical pedigree of CCM and primary care. This is especially compelling when you consider the reputation for inexperience (and in some instances, unwillingness) of some physicians in tackling the complex and critically important behavioral and psychosocial dimensions of chronic condition management.
Depending on clinical need, individual patients in an insured population defined by the presence of a chronic condition may benefit from CCM or disease management or both. In this context, DMOs, especially because they have a stake in managing insurance risk, should not only have a large incentive to negotiate in good faith for mutually defined CCM services from providers, but to secure adequate payment rates for this service at the managed care negotiating table.
This will happen when CCM's advocates discover that it isn't really the health insurers who are their patients' best fiduciary, but the DMOs, who need their help more than ever. Patient flows, the necessary information technology support and the funding of such an arrangement would admittedly be complex and subject to some compromises. That doesn't mean it isn't achievable.
If DMOs and CCM can, from the patient point of view, coordinate their respective functions into a seamless care model that provides remote behavioral support and chronic condition support for the right patients at the right time, there is the irresistible prospect of better care at a sustainable cost.
This possibility may warrant new clinical trials or pilot programs. Pending their arrival, widespread insurer and clinician acceptance of DMOs and the Chronic Care Model respectively makes the attractiveness of a grand integration too much to resist. Patients will win and so will DMOs and primary care physicians.
Jaan Sidorov, MD, MHSA, is a health care consultant with experience in managed care and is a member of Managed Care's Editorial Advisory Board.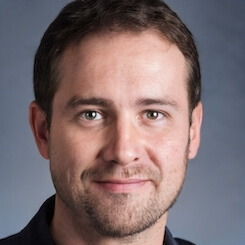 Paul Lendner ist ein praktizierender Experte im Bereich Gesundheit, Medizin und Fitness. Er schreibt bereits seit über 5 Jahren für das Managed Care Mag. Mit seinen Artikeln, die einen einzigartigen Expertenstatus nachweisen, liefert er unseren Lesern nicht nur Mehrwert, sondern auch Hilfestellung bei ihren Problemen.