The diverse Latino population requires insurers to understand that there is no cookie-cutter answer for successful medication management
Martin Sipkoff
Diabetes and other chronic diseases disproportionately affect the 15 percent of our population that is Latino. Because health plans play an important role in encouraging patient medication management, several national and regional plans are developing diverse and innovative ways to reach these members.
"Chronic disease is a national health crisis for the Latino population, and we need to address it quickly," says Floyd Green, head of emerging markets for Aetna. "To do that means increasing our awareness of the diversity and needs of these members."
Diabetes hits the Latino population particularly hard, say Green and others. Of Latinos 20 and older, 8.2 percent have diabetes, according to a 2003 U.S. Centers for Disease Control and Prevention report and the American Diabetes Association. Latinos on average are 1.5 times as likely as non-Latino whites to develop the disease, according to the CDC. Within the Latino population, Mexican Americans are 1.7 times as likely and Puerto Ricans are 1.8 times as likely to be diagnosed with diabetes.
Education about medication management, as well as about diet and lifestyle, is critical to successfully treating this at-risk population, says Elaine Batchlor, MD, chief medical officer of L.A. Care Health Plan in Los Angeles, which serves low-income residents of Los Angeles County. The county has the largest Latino population of any in the nation. Batchlor's company is involved in an extensive community-based outreach program to the one million Latino residents of the county who are uninsured.
"Many of our members are from countries where there is no concept of individual health insurance," says Batchlor. "They are used to state-run programs, and don't realize that they have to sign up for health coverage. Serving this population is, in fact, very complex. About half of our membership population speaks only Spanish, and in that population, there is a huge diversity of cultural backgrounds."
Needs of individuals
"There is no cookie cutter approach to diabetes education, including medication management," agrees Donna Rice, RN, president of the Association of Diabetes Educators. Her organization recently published a position paper on multiculturalism stressing that patients' medical needs reflect individual history. "The medical community must be aware that each individual has specific and often quite different needs," she says. "That ranges from how they develop a meal plan to how they approach their daily medications. The goal is to meet the needs of the individual patient, not to make assumptions but to listen and learn."
Understanding the needs of individuals demands a community-based approach, says Aetna's Green.
"Affecting the health status of this population begins at the grass roots level," he says. "You cannot put this population in one box. It is highly diverse, of widely varying backgrounds and many different languages. Only a local effort can be successful for a national insurer."
Both Aetna and L.A. Care are aggressive in attempting to meet the diversity inherent in Latino communities. "It is so important to understand the nuances that each separate culture among the Latino population brings to a treatment situation, and the only way for us to do that with any hope for success is to spend time where people live," says Green. "So we are developing local market strategies."
For example, Aetna is creating a community-based provider network that "understands cultural preferences, needs, and prevalent health conditions among the Latino population to improve health literacy, bridge language gaps, remove barriers to preventive care," according to the company. The insurer is also developing a Spanish-language Web site, available sometime this month.
Any health education program addressing medication compliance by Latinos must be focused, Batchlor agrees.
"That is the only way to make sure that such a program is culturally appropriate," she says. Some steps her plan is taking include locating health education centers, called Community Resource Centers, in malls.
Nurses and other health care professionals will provide educational materials about medication compliance at these centers, says Batchlor.
Photo novella
Another example of an effective community-level educational outreach is a photo novella, a story told in a series of photographs. L.A. Care recently helped finance such a pamphlet, called Sweet Temptations, which was created by a team at the University of Southern California School of Pharmacy.
The photos tell the story of two family members with diabetes. Written in both Spanish and English at fifth-grade reading level, it contains a witty story line and vivid characters. It stresses the need to take prescribed medications in order to have a happy life. The pamphlet is being widely distributed in Latino neighborhood pharmacies. The initial print run was 30,000 and a second run of 25,000 is planned.
"The photo novella is in a format the Latino population is familiar with," says Batchlor, "which makes them more receptive to our message about medication compliance and diabetes education."
The project's budget was $100,000, covered by grants, including L.A. Care's contribution and a grant from the Latino Diabetes Association (LDA) in Los Angeles.
"This sort of thing is so important," says University of Southern California professor Mel Baron, PharmD, who led the project. "For example, in the Latino community there is a fear that it is the insulin that causes blindness and amputations. That's because so many Latinos come to treatment so late. The purpose of any educational outreach about compliance should be focused on that kind of misinformation."
LDA is said to be the only diabetes organization in the nation that is focusing on inner-city Latinos.
"Working with this kind of community program is how we can be effective in helping our members understand the need to taking their medications, and to change diet and lifestyle," says Batchlor.
"We place an emphasis on such relationships."
AADE defines a multicultural approach to diabetes education
In a position paper on creating multicultural approaches to treating patients, the American Association of Diabetes Educators has defined terms that its officials say are important for health plans to understand patients' needs:
Multicultural: The appreciation and incorporation of multiple race and ethnic groups without assumptions of superiority or inferiority.
Cultural tailoring: The process of creating culturally-sensitive interventions, often involving the adaptation of existing materials and programs for racial and ethnic populations.
Racial identity: Generally refers to physical characteristics of individuals, including skin color, facial features, and hair. Used to define racial categories.
Ethnic identity: Refers to how individuals identify themselves, based on not only physical characteristics but also religious background, nationality, and cultural experience.
Cultural competence: A set of behaviors, attitudes, and policies that … include the language, thoughts, communications, actions, customs, beliefs, values, and institutions of racial, ethnic, religious, or social groups.
Contributing Editor Martin Sipkoff is a long-time health care journalist.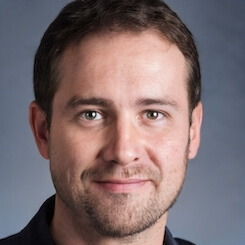 Paul Lendner ist ein praktizierender Experte im Bereich Gesundheit, Medizin und Fitness. Er schreibt bereits seit über 5 Jahren für das Managed Care Mag. Mit seinen Artikeln, die einen einzigartigen Expertenstatus nachweisen, liefert er unseren Lesern nicht nur Mehrwert, sondern auch Hilfestellung bei ihren Problemen.