The United Kingdom is proving hospitable to UnitedHealth Group and Aetna, and there is business to be had elsewhere in Europe and on other continents
While we live in a well-developed global economy for international trade in most goods and services, including prescription drugs and sophisticated medical equipment, when it comes to the health insurance industry, the activities of large U.S. insurers selling private health insurance coverage overseas are tiny compared to their domestic activities.
Yet the rest of the world cannot be considered an emerging market, open to one business model, says Shirley Puccino, Cigna's vice president for international health strategy. "Each country or region is different. Many factors — the existence of a national health care program, the existence or emergence of a middle class with purchasing power, the country's regulatory environment, and infrastructure issues such as the provider sector — determine whether there is a suitable environment. There are also countries where people simply pay out of pocket for their care."
In spite of the challenges, Cigna, Aetna, and UnitedHealth Group, plus related companies such as Health Dialog, a disease management company,are involved in international business activities in several ways, some related to traditional health coverage, others not.
One overseas opportunity that has attracted considerable interest is the United Kingdom's transformation of its national health care system. The British government has been remaking the National Health Service (NHS) to overcome under?investment, broad based inequalities in access and quality, soaring waiting lists, and critical staff ?shortages.
In the last few years, 79,000 nurses and 27,000 doctors have been added to the system and waiting lists and waiting times have been reduced dramatically. For example, the NHS set a goal that by 2008 no one will wait longer than 18 weeks from the date of a general practitioner's referral to the date of hospital admission. This goal applies to elective procedures, rather than acute or high-risk admissions, and has largely been achieved.
Outcomes and quality have also improved: Deaths from cancer have fallen by 14 percent, and deaths from heart disease by 31 percent.
The latest round of reforms is decentralizing financial control and planning for services to the local level by giving greater responsibility to primary care trusts, a process known as commissioning. The PCTs are becoming the purchasers of care with responsibility for determining the needs of their designated population, projecting demand for the volume of services and contracting with public and private providers.
The NHS recognized that the PCTs, created in 2002, do not have skills in areas such as actuarial analysis and population risk assessment, and data collection and analysis, so it initiated a national procurement effort to help the PCTs obtain services from the private sector.
Aetna's opening
Aetna opened an office in the United Kingdom earlier this year as part of its effort to contract with the Department of Health and in October it announced that it had been given the job. Aetna's activities will range from designing medical management programs to comprehensive contracting and procurement of services. "Our goal is to form partnerships to create integrated solutions that address differing health challenges and health needs of primary care trusts across England. We will do this in a way that truly addresses the top concerns of both primary care trusts and patients," says Martha Temple, a vice president involved in the company's international businesses.
Vincent Sai, who heads up Aetna's operations in the United Kingdom, says that his company's activities will be directly related to the commissioning activities of the PCTs. "The National Health Service is being reorganized with some significant structural changes. The primary care trusts are focused on population health management and they are seeking assistance with collection and data management that will help them predict demand and contract with providers for required services."
UnitedHealth International, a subsidiary of UnitedHealth Group, is assisting the National Health Service in structuring the delivery system, improving case management for high risk individuals, and improving care for high priority diseases such as cancer, says Ori Karev, CEO of UnitedHealth Group. "The Department of Health … [is] open to working with us and other [United States] insurers because our capabilities in network contracting and management, risk management, and especially evidence-based medicine are the core competencies of private health plans."
Health Dialog, the disease management company, with an office in Cambridge, is providing similar services.
"We have been working with the King's Fund [a charitable foundation] and New York University since 2005 to develop a tool to predict the risk of emergency admissions and readmissions," says George Bennett, CEO and chairman. He explains that his company is involved because of its experience in data capture and analysis.
Bennett points out that the Department of Health is looking to U.S. companies for help with data collection and data management. One of the limitations that Britain and other countries face, he says, is the lack of consistent and detailed health care data coding conventions such as diagnosis-related groups (DRGs) and current procedural terminology (CPT) codes. This makes collection of standardized data difficult. For the predictive modeling project, Bennett says that his company had to engage in a long process of traveling to physician offices to abstract patient records.
Numerous requests
Kaiser Permanente's organizational structure, a health plan combined with a large physician organization (the Permanente Medical Group), has led to numerous requests from the United Kingdom's Department of Health and the governments of other countries for visits to facilities in the United States. The requests were so frequent that it now sets up periodic three-day conferences to handle these visitors. "We decided to set aside several days a couple of times a year and pull in key people from different departments," says Louise Liang, MD, vice president for quality and clinical systems support at Kaiser Foundation Health Plan, a KP subsidiary. "And we do it for free; we consider it part of our mission."
More specifically, Kaiser has been working with three primary care trusts for the past three or four years. "They are interested in our integrated model and our electronic medical record," says Liang. Under the new structure, general practitioners in the United Kingdom will play a large role in coordinating patient care and the Department of Health is moving toward implementing electronic records, says Liang.
The work that U.S. companies are doing in the United Kingdom is largely consultative and involves the exchange of knowledge, says Karev at UnitedHealth International. He says that as his company has ventured overseas, it has been important to take time to understand the nature of each country's health care system, plus the culture and values of the country. Bennett adds that the British take great pride in their national health service and they are not looking to U.S. companies because they think we have expertise they don't have. "They simply want to see what we have done and what they can borrow from us. It's a learning opportunity for us, too."
Private insurance abroad
U.S. insurers have established pockets of business in many foreign countries. Puccino says Cigna is active in the domestic insurance markets in the United Kingdom and in Spain. At the end of March,it had 485,000 members in these countries, plus its expatriate business, says Cigna's Gloria Barone. In contrast, the company had 9.8 million medical members in total. Company reports indicate that in 2006, Cigna's international health care segment generated revenue of $702 million, up from $481 million in 2004. In 2006, Cigna's total revenue was $16.5 billion.
Cigna's overseas products are provided through group benefit programs and are primarily medical indemnity insurance, with some offerings having managed care or administrative service aspects. They generally provide an alternative or supplement to government programs.
In the United Kingdom, physicians and other providers may accept private coverage and receive payments in addition to their payments from the National Health Service. "The supplemental coverage gives access to private providers and is a mechanism to avoid the waiting lists," says Puccino. UnitedHealth International is active on several continents, says Karev. In addition to its consultative work in the United Kingdom, it is active in India, where it acts as a third-party administrator, and in the Philippines, where it has a joint venture with another insurer to administer several products, including a staff-model HMO. The company says it has 300,000 members in India and 200,000 in the Philippines.
Aetna's international division, Aetna Global Benefits, is largely focused on expatriate benefits for employees of multinational companies, governments, and not-for-profit organizations who are working, traveling, and living in over 100 countries. The company says it has approximately 200,000 members. In addition to medical coverage, the division provides international case management and disease management programs.
Expatriate coverage is also offered by Cigna and UnitedHealth Group. Cigna's expatriate benefits include medical, dental, vision, life, accidental death and dismemberment and disability products, as well as primary medical and dental benefits for international business travelers and expatriates.
For their expatriate products, Aetna, Cigna, and UnitedHealth Group target multinational companies. Generally, these benefit plans also include a variety of global assistance services such as medical or case management, travel assistance, provider referral, and payment in local currencies.
Expatriate or global health insurance coverage is a growth business for domestic and international insurance companies. Specialty companies such HTH Worldwide have entered the market for expatriate coverage for employees outside of their home country.
These companies also offer other forms of global health insurance, such as international student insurance and travel health insurance. An interesting development in this arena is that France requires applicants for visas for stays over 90 days to show proof of medical insurance with coverage in France.
While U.S. health insurers continue to explore overseas business opportunities, expansion is likely to occur, as Cigna's Puccino points out, primarily where the health care system, culture, and business environment favor private or employer-sponsored coverage.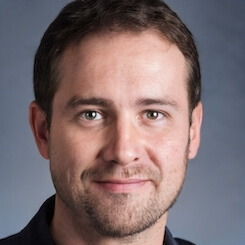 Paul Lendner ist ein praktizierender Experte im Bereich Gesundheit, Medizin und Fitness. Er schreibt bereits seit über 5 Jahren für das Managed Care Mag. Mit seinen Artikeln, die einen einzigartigen Expertenstatus nachweisen, liefert er unseren Lesern nicht nur Mehrwert, sondern auch Hilfestellung bei ihren Problemen.