There are not many traditional medications in the pipeline, and those that are in development probably won't make waves
As leading indicators go, recent headlines offer valuable insights into what to expect from the pharmaceutical industry next year: not very many new drugs that are forecast to become huge sellers.
The FDA, in general, is approving fewer new medications thanks to the ongoing political controversy over drug safety. A recent tally underscores the go-slow approach. Through Oct. 31, the agency endorsed only 15 new molecular entities. In contrast, the FDA approved 22 in 2006, 20 in 2005, and 36 in 2004.
Meanwhile, a growing number of drugmakers are retrenching, laying off thousands of workers, closing facilities, and, in some cases, scaling back research. They all cite the same problems: increasing generic competition and anemic product pipelines. Small wonder, then, that 2008 may not have much to offer.
"When you look around, there really aren't any major products coming out," says Timothy Anderson, a pharmaceutical-industry analyst at Sanford C. Bernstein in New York who, in a recent report, called the outlook troubling for drugmakers and noted that "a lot of the drugs that are expected will be in existing categories." Or as Darlene Mednick, vice president for pharmacy services at Touchstone Health, a health maintenance organization in New York, puts it: "There's nothing on my radar screen that's keeping me awake at night."
(Medick says she is losing sleep over the prospect of more expensive biotech drugs, but that's another story. This one is about the small molecule.)
Nonetheless, new drugs will be approved in 2008, and several are likely to ring the register a significant number of times. The list includes medications for neuromuscular blockade and for treating high cholesterol, AIDS, depression, cancer, and blood clots. Whether their debut will cause formulary makeovers remains to be seen, but Wall Street does forecast strong interest in their prospects.
Prasugrel's problem
Leading the list is a closely watched blood thinner called prasugrel, which is being developed by Eli Lilly. The potential for this drug is enormous, since the market for blood thinners is dominated by Plavix, a $7 billion franchise for Bristol-Myers Squibb and Sanofi-Aventis. As recently as late October, in fact, no drug was causing more excitement. Chat with any fund manager or cardiologist about new heart drugs and you'd have found that prasugrel was, far and away, the biggest story.
Since then, however, enthusiasm has dampened. Lilly unexpectedly generated a great deal of drama in late October by suspending two small phase 2 trials, citing dosing issues in some patient populations. This prompted speculation that there were problems with its drug. Shortly afterward, in early November, the drugmaker released widely anticipated phase 3 data showing that prasugrel significantly reduced cardiovascular events compared with Plavix, but also yielded a higher rate of major bleeding.
This suggests that the blood thinner won't be appropriate for some patients. As Deepak Bhatt, MD, of the Cleveland Clinic Foundation wrote in the New England Journal of Medicine: "There is a price to pay for greater platelet inhibition and the accompanying reduction in ischemic events. . . . For each death from cardiovascular causes prevented by the use of prasugrel as compared with clopidogrel (Plavix), approximately one additional episode of fatal bleeding was caused by prasugrel."
Nonetheless, Lilly is submitting prasugrel for FDA approval, which means the drug could be on the market in the latter part of 2008, unless a regulatory glitch develops. Presumably, this would offer managed care an alternative to Plavix, which costs about $3 a day, although the caveat about greater bleeding is likely to discourage widespread use and force Lilly to set a price lower than it might otherwise have.
"If the clinical data were strong, they would have more pricing power and we would have to pay more for this drug," says Brian Kolling, PharmD, chief pharmacy officer at UnitedHealth Pharmaceutical Solutions.
In fact, FDA approval is even in doubt, according to Anderson. Although he assumes prasugrel will get approved, he also cautions that such an outcome shouldn't be assumed, given the FDA's focus on safety. Instead, he speculates that the agency will issue an approvable letter and ask Lilly to run an additional trial looking at lower doses, a move that would delay the drug quite a while.
Another widely anticipated medication is Cordaptive, a cholesterol-lowering treatment from Merck, which hopes to receive FDA approval this spring. It combines an extended-release form of niacin and a chemical that inhibits the red-faced, tingly side effect known as flushing that is common with niacin. Merck, of course, hopes to use Cordaptive to replace revenue lost when Zocor lost patent protection in 2006.
Study results released in September produced mostly positive feedback. A 24-week study of 1,600 patients found that Cordaptive produced an 18-percent decline in LDL levels, a 16-percent drop in triglycerides, and a 20-percent increase in HDL levels. And the findings were about the same regardless of whether patients also used a statin. Of the Cordaptive patients, 29 percent had moderate flushing or worse, compared with 56 percent taking just extended-release niacin and 6 percent taking a placebo.
"I don't yet know just how big this will be," says Lon Castle, MD, senior director of the medical and analytical affairs department at Medco Health Solutions, the pharmacy benefit manager, "but it could have a huge impact if the upcoming NCEP guidelines [from the NIH's National Cholesterol Education Program]stress increasing HDL to lower coronary disease. If that happens, then Cordaptive could be enormous."
Yet more niacin
For similar reasons, Simcor, another cholesterol-lowering medication, is also expected to generate considerable interest next year. The drug is another combination, pairing Niaspan, the extended-release version of niacin, and simvastatin, the active ingredient in Merck's Zocor. Abbott Laboratories, which last year purchased Kos Pharmaceuticals so as to obtain the rights to Simcor, hopes to receive FDA approval in early 2008.
This suggests that an interesting battle will take place between the two drug giants in the already overheated cholesterol market. Joseph Tooley, until recently a pharmaceutical industry analyst at A.G. Edwards, says "There's a big market opportunity there with people who need to raise their HDL and lower the LDL." Study results from a phase 3 trial of 600 patients suggest that Simcor may fit the bill.
Significantly lower LDL
Patients given a dose of Simcor containing 20mg of simvastatin had significantly lower LDL than patients taking the simvastatin alone, as well as significant gains in HDL and triglyceride levels. Patients given Simcor containing 40mg simvastatin had lower LDL (comparable to 80mg simvastatin alone) and significantly better HDL and triglycerides (comparable to 80mg simvastatin). There was a caveat: Six percent of patients dropped out of the trial because of flushing, although Abbott suggested that these side effects were typical of drug trials in general. "We expect Simcor and [Cordaptive] to have similar efficacy profile," wrote Larry Biegelsen, a medical device and supplies analyst at Wachovia Capital Markets, in an investor note after the release of the Abbott study. "We think Cordaptive will be better tolerated because Cordaptive uses an agent to reduce flushing (laropripant), whereas Simcor uses an older version of Niaspan."
Another big category likely to see a new entrant in 2008 is depression. Wyeth expects the FDA to finally approve Pristiq, an updated version of its Effexor antidepressant, which racked up $3.5 billion in revenue in 2006, but loses patent protection in 2010. The agency issued an approvable letter in early 2007 and for the past few months, the drugmaker has expressed confidence that Pristiq will be approved in early 2008. If so, a major launch can be expected. A big push would reflect Wyeth's need to establish Pristiq as a brand name not only for depression, but also to treat menopausal hot flashes, an indication that is still being delayed by the FDA. The decision is unlikely to occur until 2009.
Two new AIDS medicines are also high on everyone's lists, particularly a novel Merck drug called Isentress, which is designed to target integrase, one of three enzymes that HIV needs to reproduce. Current drugs attack the other two enzymes, reverse transcriptase and protease, but Isentress is the only drug to target integrase. The medication is expected to cost about $10,000 a year, about the same as Pfizer's Selzentry, which was approved and launched in September, but is expected to gain steam in 2008. It can be used in certain types of HIV patients, inhibiting one of the two routes that HIV uses to infect cells, but it doesn't treat HIV specifically.
"Isentress represents another new way to attack the virus," says Medco's Castle. "It works upstream from Selzentry, which, by the way, requires a diagnostic test to determine whether someone can benefit from the drug. . . . Keep your eye on medications with companion diagnostics because payers are very interested in making sure drugs are used safely and effectively. They know that treatments due to adverse events or ineffective therapy are often where the real spending occurs."
Selzentry works by blocking HIV's main path into uninfected cells, while Isentress blocks the integrase enzyme and prevents HIV from replicating.
Yet another drug that is now on the radar screen is Tasigna, a Novartis drug that can be used to treat chronic myeloid leukemia (CML) in patients who no longer respond to the drugmaker's Gleevec, which racked up $2.6 billion in sales last year.
It was recently approved, and the notion that Tasigna may be used in place of Gleevec in some cases suggests that the medication may soon become popular with doctors.
Maybe migraine
Last, and maybe least, is Trexima, a migraine drug that combines GlaxoSmithKline's Imitrex and naproxen sodium. Why the caveat? The FDA has twice delayed approval, citing genotoxicity — mutations leading to tumors — although in early November, the agency accepted amended data for review, according to Glaxo's development partner, Pozen. Given the continued hiccups, the uncertainty surrounding the drug suggests that its arrival in 2008 is anything but guaranteed. Nonetheless, the possibility prompts United Healthcare's Kolling to put it on his watch list.
"There really aren't that many big, new drugs on the list," he says. "And with the manufacturers under pressure, they know they have to come in a little earlier to talk to us about their drugs. In the past, that used to be just a courtesy visit. Now, they have to figure out how to approach us, because they can't rely on the pipeline. Generally speaking, they just don't have that volume anymore."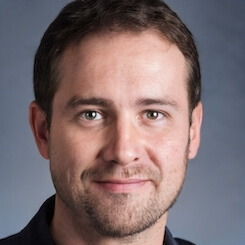 Paul Lendner ist ein praktizierender Experte im Bereich Gesundheit, Medizin und Fitness. Er schreibt bereits seit über 5 Jahren für das Managed Care Mag. Mit seinen Artikeln, die einen einzigartigen Expertenstatus nachweisen, liefert er unseren Lesern nicht nur Mehrwert, sondern auch Hilfestellung bei ihren Problemen.