A congressional report estimates profits for the 12 largest Medicare Part D plans to be about $1 billion in 2007, although some analysts say that figure is too high. The report estimates that the average administrative expenses, sales costs, and profits of the Part D insurers were $180 per beneficiary in 2007.
The 12 plans surveyed by the House of Representatives Committee on Oversight and Government Reform provide drug benefits to 18 million Medicare beneficiaries, almost 75 percent of Part D enrollees. There are actually about 1,800 Part D plans, but only the largest were studied.
The Part D program is barely two years old and the market remains competitive and aggressive. Analysts say that the prescription drug plan (PDP) pricing determined by bidding with the Centers for Medicare & Medicaid Services continues to be competitive enough to limit profits.
PDPs are now protected from significant losses in the design of their contracts with CMS, but Part D is at a crossroads. Competition will increase and the contractual risk corridor protecting plans from significant losses will widen in 2008.
The goal of the biggest companies, such as UnitedHealth and Humana, is to keep premiums low enough to increase market share, and then to shift their stand-alone enrollment to their managed Medicare Advantage plans. That's where future profitability looks brightest.
"The PDPs are aggressive in the bidding process," says John Gorman, CEO of the Gorman Health Group, a Washington, D.C., consulting organization. "The market continues to sort itself. The strategy of the bigger in plans remains to be to increase enrollment in stand-alone plans and move Medicare enrollees into their managed care plans. Within the PDPs, they do appear to be experiencing significant additional cash flow."
PDP sponsors must apply to CMS and meet requirements that demonstrate adequate capital, management, experience, and infrastructure. The approved HMOs and pharmacy benefit managers have the capital and expertise to design and manage drug formularies and to negotiate with manufacturers and retailers to secure volume discounts.
According to Abby Block, director of the CMS Center for Beneficiary Choices, the most popular plans are those with no deductibles and broad formularies. "We encourage plans to offer such products each year," says Block. "But plan designs are influenced by premium costs, and cost to consumers is competitive."
PDPs pay the allowable percentage of approved claims on behalf of their Medicare members, and are paid a predetermined amount by CMS. Profit margins are built into the bids they submit to CMS. What could CMS tell us about PDP profits? A spokesman said, "A profit calculation is generally part of the bid, but it is not assured given the risk corridors, and so forth. Public companies report their overall profits. But no company can calculate Medicare Part D profits with any certainty until after the reconciliation is complete."
The PDPs enjoy a less risky business model than traditional managed health care plans because after they win a CMS contract, they are protected from significant loss. They can lose no more than 20 percent of their competitive bids in 2006 and 2007. Risk protection decreases in 2008 and ends in 2009.
So this year and last, PDPs were not exposed to excess utilization or pharmaceutical costs. But as the Part D industry matures, the subsidies will decline and PDP sponsors will take on more of the risk of a traditional managed care organization.
Overall, the publicly held PDPs report profit from their Part D drugs programs. Todd Farha is chairman, president, and CEO of WellCare Health Plans, a national managed care plan with 2.3 million members that specializes in government-sponsored programs. His response to inquiries from market analysts in a third quarter report is typical of the overall market:
"Part D is performing slightly better than we had anticipated, slightly ahead of our 4 percent pre-tax expectation," he told analysts. "It's interesting. Obviously, the Part D is a competitive bid, and therefore, competitive drivers are always at play. When you think about the bidding environment year over year, you have to go back and think about how we all bid for 2007 to realize that 2008 is a reasonable bidding year…. If you turn to 2008, we have a more stable bidding environment that at least gives us a more stable target to bid against, and gives us the sense that Part D margins could be stable, perhaps, to slightly down in 2008."
Remarkably similar comments to analysts about third-quarter 2007 were made by Richard Barasch, chairman, CEO, and president of Universal American in Rye Brook, N.Y., which specializes in covering the elderly and added almost 1.2 million Part D lives this year: "Our margins in this line of business remained healthy, but we also continue to be cautionary that these margins will be lower in the future as a result of the competitive bidding process."
Through the doughnut hole
At the end of last year, some analysts were predicting that 2007 would be when the Part D plans would begin to see significant gains. A HealthLeaders–InterStudy analysis of quarterly financial releases from publicly held Part D vendors found that for 2006, most companies "were trending toward gains from the huge drug benefit program for seniors." According to the analysis, "the results were driven primarily by lower-than-expected medical loss ratios for Part D operations, from 77 percent to 82 percent for most plans. By contrast, 80 percent cost ratios for commercial health insurance are considered healthy, and it took years for health plans to get to those levels."
So HealthLeaders–InterStudy was predicting a good 2007. Whether it actually occurred remains unclear as we move into 2008. One reason is the notorious doughnut hole.
Under Medicare Part D, the government covers 75 percent of the first $2,250 of annual prescription drug costs and 80 percent of costs above $5,100. Members must pay 100 percent of all drug costs between $2,250 and $5,100, with the maximum out-of-pocket cost for an individual of $3,600. This gap in coverage is commonly referred to as the doughnut hole.
To be competitive, some companies covered the doughnut hole by raising premiums slightly, but an analysis by the Kaiser Family Foundation (KFF) found that the cost of filling that gap was greater than anticipated.
In 2006, Humana offered a PDP with full gap coverage for brand-name and generic drugs in most regions of the country. Called Humana Complete, it was an attractive plan, but Humana apparently lost money on it.
It had an average premium of $58.08, with an enrollment of 410,601. This year, Humana dropped gap coverage for brands in the Complete plan and raised premiums nearly 40 percent. As a result, enrollment plummeted to 235,069. For 2008, gap coverage in the Complete plan has been further restricted to "preferred" generics and the premium has risen again. One analyst estimated that Humana lost nearly $20 million on the product at the end of 2006.
According to KFF, in 2007 Sierra Rx Plus was the only major PDP with full gap coverage for brand-name and generic drugs, available in 24 of 34 regions. An additional three companies sponsored PDPs with full gap coverage in selected regions, but beneficiaries in 11 states had no such option. PDPs with full gap coverage were offered at an average monthly premium of $93.46 in 2007, three times the average premium for PDPs without gap coverage, according to KFF.
As of 2008, Sierra will no longer offer its Plus plan with full gap coverage and will move 42,045 enrollees to a defined standard benefit plan, leaving only one PDP in one state (Citrus Healthcare in Florida) offering full gap coverage in 2008 (see "Insurers Offer More Coverage to Fill Part D Gap").
Political pressure
All of that may well increase profitability in 2008, but it will also increase political pressure to redesign Part D, analysts say. So will increased premiums.
A recent report to Congress, using data that previously had been available only to insurers and CMS, found that $15 billion might have been saved in 2007 if PDPs had administrative costs similar to those of Medicare and if they obtained discounts on drugs similar to those received by Medicaid. The report by the staff of the House Oversight and Government Reform Committee reviewed administrative costs, sales costs, profits and drug rebates of the 12 largest insurers participating in the Medicare prescription drug program, including Aetna, Humana, and CVS Caremark Group, which cover more than 18 million Medicare beneficiaries, or 75 percent of enrollees in Medicare drug plans.
Congressional researchers said that the plans failed to pass along to beneficiaries $1 billion in rebates obtained from drugmakers. The report also found that negotiated discounts under the program have reduced the amount spent on drugs by 8.1 percent, far less than the average 26-percent savings achieved by other government drug programs, such as the one managed by the U.S. Department of Veterans Affairs.
The drug benefit costs taxpayers $180 per beneficiary in administrative costs, six times the cost of traditional Medicare programs, the report states. Total administrative and sales expenses for the 12 companies will reach $3.6 billion this year.
In addition, according to KFF, "With many Part D enrollees at risk for high out-of-pocket spending in the coverage gap, issues related to the doughnut hole are likely to remain on the policy agenda."
And premiums are going up. According to KFF, premiums charged for Part D plans range widely, from $9.80 per month to $107.50 per month. The average monthly premium would increase from $27.39 in 2007 to $31.99 if enrollees remain in their current plans next year, a 17-percent increase. Nearly one fifth of this year's enrollees will experience an annual increase of at least $120 if they stay in the same plan next year.
Analysts generally predict that notwithstanding the widening risk corridor, Part D profits will increase over the next two years as premiums rise and companies gain more experience in managing beneficiaries. In addition, PDPs are increasingly successful in encouraging the use of generics.
At issue will be whether, as premiums rise, so will the political pressure to move Part D out of the private sector. "It is an industry that will see many changes over the next several years, regardless of profit margins," says Gorman. "Where all this is headed will be an open question for some time."
Congressional report outlines Part D Plan profits
According to an October 2007 report by the majority staff of the House of Representatives Committee on Oversight and Government Reform titled "Private Medicare Drug Plans: High Expenses and Low Rebates Increase the Costs of Medicare Drug Coverage," in 2007, the profits of the Part D insurers will average $43 per beneficiary; the sales costs will average $30 per beneficiary; and the other administrative expenses will average $107 per beneficiary. The aggregate profits of the Part D insurers will be $1 billion; the aggregate sales costs will be $720 million; and the aggregate administrative expenses will be $2.6 billion.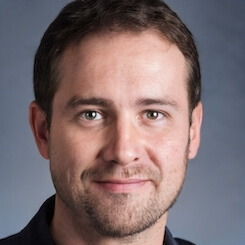 Paul Lendner ist ein praktizierender Experte im Bereich Gesundheit, Medizin und Fitness. Er schreibt bereits seit über 5 Jahren für das Managed Care Mag. Mit seinen Artikeln, die einen einzigartigen Expertenstatus nachweisen, liefert er unseren Lesern nicht nur Mehrwert, sondern auch Hilfestellung bei ihren Problemen.