We've made strides in increasing the transparency of pricing in the pharmacy supply chain, and now we need to change dispensing behavior
Pay for performance in medicine is a topic of wide discussion among managed care executives for its supposed ability to contain costs, to improve health outcomes, and to raise the overall quality of health services.
One goal is to enhance provider satisfaction by increasing provider participation. A common method is to raise payment levels since, as we all know, high pay is more satisfying than low pay. It's simple, and it's why the pay-for-performance movement is so attractive.
In community pharmacy, pay for performance is developing because of the complexity of the prescription benefit programs and because members and prescribers are increasingly frustrated. When something goes wrong at the pharmacy counter, they call their insurer's member-services line to complain. Maybe the pharmacy didn't call the prescriber for a refill when it discovered that one was needed, or the prescriber was asking for a non-preferred medication or one that requires prior authorization, or the drug was found to be on a higher copayment tier. There are many reasons why the requests for a medication filing fails.
Critical benefit
Pharmacy is a critical benefit: Approximately 20 percent of health plan expenses can be attributed to pharmacy, up significantly over the past 15 years.
Outpatient pharmacy costs now approach those of inpatient services, and states are now spending more for Medicaid than for primary and secondary education.
Pay-for-performance programs require agreement on measurements, including their integrity and repeatability, so that a fee structure can be negotiated that offers both parties a reasonable opportunity for gain as well as the potential for risk of loss of revenue.
Retail pharmacies use standardized computer software for prescription claim processing. These systems comply with the National Council for Prescription Drug Programs (NCPDP 5.1) format. The Deficit Reduction Act of 2005 mandates particular software edits — features to be implemented for e-prescribing and for electronic medical records.
The NCPDP 5.1 software standard transmits details of claims but is also a standard storage format for over 100 data elements. These data fields give the opportunity to report or validate edits and actions taken. Edits in the pharmacy software allow for robotic actions to take place, such as comparing the dose to what is prescribed vs. what the FDA has approved for safe administration, or evaluating the numbers of tablets dispensed per 30-day period, allowing the benefit to be managed according to expected cost estimates. Electronic edits are nanoseconds fast and ordinarily in a yes-or-no format, and are based on a predefined decision tree.
Reports are always historical, providing a powerful tool for evaluating the results of the edits in a summary display. They allow the insurer, plan pharmacist, and other stakeholders to evaluate and reliably estimate the market results for the benefit. Edits as well as reporting can also be used to determine patient compliance with taking medications. Robust data elements allow for creative reporting and for development of an auditable pay-for-performance pharmacy program.
Because the data fields are available to the claim processor, payments for services are easy to sort by dispensing pharmacy, by prescriber, by brand or generic status, or by formulary status.
Easily captured
The data are easily captured, analyzed, and reported to the contract holders, such as commercial insurance companies or pharmacy benefit managers.
In fact, a pay-for-performance pharmacy program is easily implemented within the contract for services.
Often the data elements or edits that are important to measurement of service levels or actions can be, and are, designed and implemented to address specific needs for the reporting task, such as the use of refill activities for diabetic members. This reporting element can indicate the member's compliance. Data elements are aligned with continuous quality improvement and quality attainment efforts by the insurance plan to provide enhanced rankings by an accrediting or credentialing body. The NCQA (National Committee for Quality Assurance), JCAHO (now the Joint Commission — previously the Joint Commission on Accreditation of Healthcare Organizations), and URAC (originally the Utilization Review Accreditation Commission) are all very important organizations setting quality attainment standards so consumers may evaluate the services provided by the insurance or hospital providers.
Medicare Part D has also brought efforts to improve quality and, ultimately, health status. Many specialty pharmacy providers of high-cost self- injectables and some pharmacy mail service vendors do acknowledge the very positive approach to quality improvement based on measured performance. Vendors like PerformRx and Caremark (both PBMs) and Accredo and OptionCare (specialty injectable providers) all have active programs to improve health outcomes for members and customers using many of these tools.
Pharmacy based pay for performance is simplistic at present, usually a review for member compliance with medications.
It is well known that in retail pharmacy an area of high growth is that of biological medications requiring injection. These are typically much more costly than oral agents, and the numbers of these agents on the market is growing rapidly. Moreover, self-injectables need special handling, refrigeration and storage.
Specialty pharmacy services for self-administered injectables is an example of performance pay in contracting. The contract can be written to have the speciality pharmacy take over the responsibility of authorizing a medication for the insurance plan with the promise of better health outcomes, greater provider and member satisfaction, and lower cost from reducing waste and increasing operational efficiencies. The specialty provider evaluates medical necessity based on the plan's requirements and uses the recorded experience to prevent inappropriate utilization. PerformRx, Caremark, Accredo, OptionCare, and others have contracts with insurance plans to do certain quality-related duties and do have financial risk for nonperformance.
Some may ask why there is a need for such programs in retail pharmacy when the fees that are usually offered by payers and plans have been accepted for services provided. Historically, the answer is simply that many offered the bare minimum in payment to allow for claim filing. Often, the low dispensing fees and deep discounts for ingredients were offset by the provider's ability to control costs in various purchase programs including volume discounts, free goods, extended dating programs, and other nonrebate subsidies. But the business model of the high-volume retail pharmacy is mismatched with that of other providers and with insurers.
Service expected
As an example, the member's prescription may require the pharmacist to call the pharmacy benefit manager or the prescriber for additional information or prior authorization. The member may not understand the process, but he does expect the pharmacist to do whatever it takes to dispense the drug.
In pharmacy, the payment system in many contracts is unsophisticated and is based on average wholesale price. But AWP has been subjected to a great degree of criticism as being unreliable, if not dishonest, and easily manipulated to increase revenue for manufacturers and wholesalers.
Original intent
AWP originally was set to equalize prices between the east and west coast. This uniform pricing was to benefit consumers and insurance plans. AWP today is being moved to the sideline with new pricing structures being implemented by federal payers. The use of WAC (wholesale acquisition price) is intended to reduce price variability in parts of the supply chain, and the emerging use of ASP (average sales price) by the Centers for Medicare & Medicaid Services (CMS) in the Part B program further encourages stability of the drug price.
Most recent is the introduction of widespread use of AMP (average manufacturer's price). The AMP reflects the rebates and discounts paid to both long-term care buyers and pharmacy benefit managers, but it affects only the multiple-sourced medications we call generics. AMP is a component in the FUL (federal upper level/ limit) calculation, and helps to drive down the FUL rate.
For retail pharmacies, the upshot of all these developments is a severe reduction in profit on generics.
Retail pharmacy fears that the new FULs, placed in federal and state programs last fall, may remove too much profit, threatening the existence of small pharmacies. To reduce this financial impact, retail associations have disseminated studies advising that dispensing fees should be in the range of $10 to $12 to lessen the financial burden, especially on the small independent store.
Pharmacies generate profits currently by buying drug ingredients low and selling prescriptions high and receiving a dispensing fee. But from the payer's point of view, there is no change in accountability when we offset the loss of profit on the ingredient cost spread by increasing the dispensing fee.
Now's the time
For this reason, the time to start pharmacy pay for performance may be at hand. With the implementation of the AMP and ASP drug pricing processes, we have an opportunity to move into pharmacy accountability.
Pharmacy pay for performance will be described in the pharmacy vendor agreement, and will specify the measurement of data points to set baselines and achievement levels for specific tasks. Expanded use of generics is easy to implement with a bonus-per-claim paid based on a threshold level reached in a monthly or quarterly period. Because the cost difference between brands and generics is significant, pharmacies should be able to accept the idea of a payment per claim for achievement of certain generic usage rates, or of payment based upon conversion of a branded medication to a generic.
Arranging a payment related to persistence and compliance with chronic disease medications can also reward both the pharmacy and the plan, not to mention the member who enjoys better health. Developing this with the claim processor is as simple as evaluating the days between refills on specific medications. The pharmacy may be rewarded for increasing medication compliance related to specific diseases to be monitored (e.g., diabetes and hypertension).
Pharmacies may also be given an incentive to assist in dispensing preferred formulary agents and to lessen the use of nonformulary agents when possible. Targeted pharmacy case management promoted by PerformRx to address patients who have unique needs in hepatitis C, hemophilia, or other rare disease also carries the opportunity to implement pay-for-performance programs for pharmacy services.
Incentives
Overall, the communication capabilities of contemporary claim processing systems are better than ever. They are faster and more complete. With this comes greater opportunity for more utilization management, just as it has happened with medical services. In retail pharmacy, we have not yet seen large leaps toward accountability. Using pay-for-performance options will stimulate creation of edits, processes, and other tools that will favor accountability, accuracy, quality, and performance.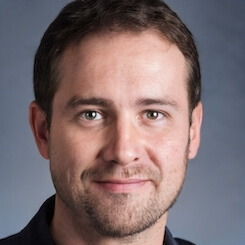 Paul Lendner ist ein praktizierender Experte im Bereich Gesundheit, Medizin und Fitness. Er schreibt bereits seit über 5 Jahren für das Managed Care Mag. Mit seinen Artikeln, die einen einzigartigen Expertenstatus nachweisen, liefert er unseren Lesern nicht nur Mehrwert, sondern auch Hilfestellung bei ihren Problemen.