Geisinger's "warranty" for CABG surgery has gotten a lot of attention, but is it transplantable?
---
Somewhere along the line the word "warranty" was used to describe ProvenCare, Geisinger Health System's experimental program for coronary artery bypass graft (CABG) surgery. It stuck.
Geisinger is a health care company in central and northeastern Pennsylvania with about 2.6 million members. It includes Geisinger Health Plan, which has about 210,000 beneficiaries, and a 650-member physician group practice, Geisinger Clinic. Although Geisinger itself doesn't call ProvenCare a warranty program, it is not above mentioning that publications as diverse as the New York Times and the British Medical Journal describe it that way. When a group of Geisinger clinicians published an article about ProvenCare in the October issue of the Annals of Surgery, "warranty" appeared several times within quotation marks.
Newspapers and medical journals duly expressed some caveats. For instance, since Geisinger Clinic offers the warranty to Geisinger Health Plan, the money stays in-house. There is also more cooperation between insurer and provider than you might expect to find under normal circumstances.
Pure form
Questions have also been raised about whether the sample size of the initial experiment, 137 CABG patients treated between Feb. 2, 2006 and Feb. 2, 2007, was statistically meaningful, though it's meaningful enough to Geisinger officials for them to have maintained ProvenCare. This "pure form of P4P," as it was described in the Annals of Surgery, will probably not work for emergency room surgery, for instance. Then there's the whole issue of transferability. Could it even work as planned for CABG outside of a group model health insurer?
Nonetheless, there's a lot to like about it, and if it never gets replicated completely, still, aspects of it are bound to have their effect.
ProvenCare works like this. One of the three hospitals involved charges a flat fee for CABG "plus 50 percent of the historically expected cost of management of complications" for the next 90 days, according to Alfred S. Casale, MD, a cardiac surgeon at Geisinger Wyoming Valley Heart Hospital in Pennsylvania.
"What we've essentially said to the Geisinger Health Plan and will say to other payers [emphasis added, and more on this later] is that by doing this program and you giving us a package price that includes a 50-percent share of what you could have been expected to pay for post-operative complications, we'll transfer the risk for that care from you as a payer to us as a health system," says Casale.
If, because of complications, a CABG patient requires additional care or hospitalization, GHP is not charged for that follow-up care. For instance, Geisinger Clinic will pick up the cost for additional hospital stays, typically $12,000 to $15,000.
In this manner, ProvenCare is an add-on for the traditional diagnosis-related group system, says Jaan Sidorov, MD, a consultant, a member of MANAGED CARE's Editorial Advisory Board, and a former medical director at Geisinger. "ProvenCare differs in that the global payment for the episode includes not only the patient DRG but certain additional services as well, such as an unplanned re-admission. It also covers for a period of time after discharge of the index hospitalization."
This is a timely development. Geisinger's effort coincides with Medicare's decision to end payment for eight preventable errors in hospitals, so the entire area of what plans or plan sponsors should pay for is very much in focus.
"We feel we're addressing many of the specifically identified issues that Medicare is addressing in a much more general comprehensive way through the development of quality initiatives specifically in the hospital with ProvenCare," says Richard J. Gilfillan, MD, president and CEO of Geisinger Health Plan and Geisinger Indemnity Insurance.
Bonuses
All Geisinger physicians receive a base salary and incentive. It's a ratio of about 80 percent salary to 20 percent incentive based on goals. Those goals include certain benchmarks, including patient satisfaction and quality measures. For ProvenCare doctors, hitting the ProvenCare benchmarks is one of those goals for potential bonuses.
This internal experiment is attracting a lot of external interest.
"Geisinger is addressing an issue that has bothered many insurers and employers — that when quality of care is less than ideal, the extra services often required by patients experiencing complications generate more revenue for the providers and higher spending for those who pay for care," says Paul B. Ginsburg, PhD, president of the Center for Studying Health System Change. "Geisinger is telling insurers that it will take on this financial risk. It is doing this both to motivate its staff to achieve even higher levels of quality and to make it attractive for insurers to provide incentives to their enrollees to have these procedures done at the Geisinger Clinic. Perhaps Geisinger can also use the warranty as a way to negotiate higher payment rates from insurers." (To see what other experts are saying, read "Experts weigh in on Geisinger's experiment" below.)
Experts weigh in on Geisinger's experiment
Among some top experts in health care there is certainly excitement about Geisinger's program for coronary artery bypass graft (CABG) surgery, but some wariness as well. For instance, the health plan is reluctant to use the word "warranty" when talking about its effort, and it should be, says Mark V. Pauly, PhD, professor of health care systems at the University of Pennsylvania.
"The five-year warranty on my BMW covers all costs needed to return it to full driving and operating condition, whatever mechanical malady may strike," he says.
The Geisinger CABG program, however, does not guarantee any special outcome or consumer satisfaction, he says.
"The patient who expires on the OR table, and therefore incurs no future cost, is a financial win for the program, whatever regret I am sure the surgical team will have," says Pauly.
Bundling services
As Paul sees it, the Geisinger program is actually an exercise in bundling payments — bundling more services together than is usually done for surgery, but fewer than would be included under full capitation.
"The old problem with greater bundling was partly political, but the analytic problem was how to adjust risk," says Pauly. "Without risk adjustment, there were incentives for cream skimming in selection of patients, a possible incentive to let a person developing a whole cascade of complications die rather than try to rescue — I am assuming that this incentive will be resisted but it could matter at the margin where things are not black and white — and an incentive to patch up the patient well enough but not as well as the best that could be done."
Different providers should be free to propose whatever bundling they would like, and different insurers should offer different bundles for bidding and experimentation, says Pauly.
However, despite his reservations, Pauly thinks that the Geisinger program, which he describes as "subcapitation," should work pretty well in an integrated system that is used to total capitation.
Thomas Bodenheimer, MD, MPH, an adjunct professor in the department of family and community medicine at the University of California–San Francisco and a leading authority on the management of chronic disease, asks what seems to be on everybody's mind.
"Is it scalable to the disorganized majority of the health care system? I think it is, but it really depends on health plans or Medicare making an actuarial estimate of whether the 50 percent — or whatever percent — increased case rate cost will save or lose the health plan money."
Negotiations needed
Bodenheimer contends that in a high quality system, with few complications, the 50 percent would probably be more than the health plan would be willing to pay.
"So a lot depends on whether health plans can negotiate a price for the CABG-plus-guarantee that the hospitals and surgeons will accept. The hospitals and surgeons would need to negotiate who gets what percent of that case rate payment. If the hospitals and surgeons don't feel that they are getting enough upfront payment to justify taking the risk, they won't go for it. So it's all about estimating risk and negotiating price."
All of which would take some doing, adds Pauly.
"The problem for a less integrated system is: Who is in charge? Who makes money if we succeed and loses money if we fail? However, given consumers' apparent preferences for less tightly coupled systems, the PPO that can figure out a way to do this, even if imperfectly, might have a very valuable resource."
Physicians must document 40 steps that Geisinger identified as necessary for CABG patients. They are divided into five categories: preadmission, operative, post-operative, discharge, and post-discharge.
"We have taken guidelines from the American College of Cardiology and the American Heart Association and translated those guidelines into best practices that we believe are reasonable," says Casale. "You can opt out of any one of them as an attending surgeon simply by writing a note in the chart saying I know that I'm supposed to do X, but here's the reason why I've actively chosen to not do it for Mrs. Jones. This isn't slavish robot medicine, but it is a slavishly robotic need to think about each of 40 points. There is a big difference." (To see all 40 points, turn to "Physician performance crucial in ProvenCare's success" below.)
Physician performance crucial in ProvenCare's success
Before initiation of the ProvenCare program, 59 percent of all elective CABG patients in the Geisinger Clinic received all 40 elements of the ProvenCare process, according to an article in the Annals of Surgery that describes the program. Within three months, performance rose to 100 percent. Success? Well, up to that point. During the second three months, reliability dropped to 86 percent. That proved to be merely a temporary setback, however, as by the end of the first six months, reliability hit 100 percent again and stayed there throughout the rest of the study period.
Here are the 40 elements of ProvenCare, divided into five categories:
A. Preadmission documentation
1. ACC/AHA indication
2. Screening for and consultation re: IMI (inferior myocardial infarction)/RV (right ventricular) involvement
3. Treatment options and patient preference
4. Need for warfarin — Ant.MI (myocardial infarction) or WMA (wall motion abnormality)
5. Current user of clopidogrel or warfarin?
6. Screening for stroke risk
7. Carotid doppler (if the test is indicated)
8. Vascular surgery consultation (if indicated)
9. Ejection fraction
10. Screening for need to use intra-aortic balloon pump (IABP)
11. Screening using epiaortic echo (as indicated)
12. Patient withheld clopidogrel/warfarin for 5 days pre-op?
B. Operative documentation
13. Patient received correct dosing of beta-blocker (pre-op)
14. Correct use of intra-aortic balloon pump (pre-op —>post-op)
15. Pre-op Abx (within 60 minutes of incision; vancomycin within 120 minutes)
16. Blood cardioplegia (on-pump patients)
17. Epiaortic echo of the ascending aorta and the peer consult
18. Intra-operative hyperglycemia screening
19. Correct insulin management (as indicated per protocol)
20. Use of LIMA (left internal mammary artery) for LAD (left anterior descending) grafting
C. Post-operative patient documentation
21. Anteroapical MI within prior 7 days: post-op echo
22. Monitoring for atrial fib for >48 hours
23. Anticoagulation therapy (as indicated)
24. Abx (antibiotics) administered (post-op for 24-48 hours)
25. Aspirin (six hours post-op or 24 hours post-op)
26. Beta-blocker (within 24 hours post-op)
27. Statin administered (post-op)
28. Surgical debridement and revascularization of any sternal wound infection
29. Plastic surgery consult regarding ongoing management of sternal wound
30. Tobacco screening and counseling
D. Discharge documentation
31. Referral to cardiac rehab
32. Discharge medications (e.g., beta-blocker)
33. Discharge medication: aspirin
34. Discharge medication: statin
E. Post-discharge documentation
35. Patient correctly taking beta-blocker?
36. Patient correctly taking aspirin?
37. Patient correctly taking statin?
38. Patient correctly administering anticoagulant?
39. Did patient resume smoking?
40. Patient enrolled in cardiac rehab?
Patients who volunteer to participate must sign a "patient compact" that spells out exactly what they need to do to help themselves post-operation. "It says, I understand that you're going to be doing a lot of things and you're committed to doing things right," says Casale. "So I'll commit myself to watching my diet, keeping my appointments, telling you if I have a problem. There are about 25 things on the patient compact."
The steps under "post-discharge" include questions that the patient needs to answer, such as "Did you stop smoking?' and "Are you correctly taking your beta-blocker, aspirin, and statin?"
"I generally don't like using the term 'consumer' for patients, but in this case it seems appropriate," says Douglas Kamerow, MD, a columnist in the British Medical Journal.
In his Annals of Surgery article, Casale states, "We considered but rejected as overly draconian at this time doing things like measuring nicotine levels during follow-up or canceling the 'deal,' essentially 'voiding the warranty' if patients missed appointments, did not participate in rehab, etc."
What perhaps gives Geisinger officials confidence that any lapse in patient follow-through might be spotted is the hospital system's much touted electronic records system.
"A provider-driven pay-for-performance process for CABG, enabled by an electronic health record system, can reliably deliver evidence-based care, fundamentally alter reimbursement incentives, and may ultimately improve outcomes and reduce resource use," the study in the Annals of Surgery noted.
Promising so far
Although Geisinger is still collecting financial outcomes, initial readings seem promising. The Annals of Surgery study says that most adverse events occurred less often in the ProvenCare group, "though only the likelihood of being discharged to home was statistically different."
Clinical outcomes indicate that warranty shows promise
Geisinger is looking to sell its ProvenCare program to other health plans. Those plans must determine whether the "warranty" can work when the same company does not own the insurer and the physician groups. Meanwhile, some argue that the clinical benefits alone might make ProvenCare worthwhile.
A study in the Annals of Surgery comparing ProvenCare patients to a conventional care group shows that "most adverse events occurred less often in the ProvenCare group than in the conventional care group, though only the likelihood of being discharged to home was statistically significantly different."
Conventional care group
ProvenCare group
(n = 137)
%
(n = 117)
%
P
Statistical test
Readmission within 30 days
9
6.6
7
6
0.99
Fisher exact
Discharged home
111
81
106
91
0.03
Fisher exact
Patients with any complications
53
39
41
35
0.55
Chi-square
Patients receiving blood products
32
23
19
16
0.17
Chi-square
Readmitted to ICU
4
2.8
1
1
0.38
Fisher exact
Pulmonary complications
10
7
3
2.5
0.15
Fisher exact
Operative mortality
2
1.4
0
0
0.50
Fisher exact
Atrial fibrillation
31
23
30
26
0.58
Chi-square
Deep sternal wound infection
1
0.7
1
0.9
1.00
Fisher exact
Source: Casale AS. "ProvenCare: A Provider-Driven Pay-for-Performance Program for Acute Episodic Cardiac Surgical Care," Annals of Surgery, October 2007
In addition, the average length of stay was 5.3 days, compared to 6.3 days before the program launch. Further, the readmission rate went down 15.5 percent.
Geisinger officials are satisfied enough with ProvenCare's progress that they are trying to license the program to other health plans, which Casale declines to name.
"In fact we're very interested in knowing if the characteristics of this program that made it so successful and made it so attractive are in fact generalizable outside of the system because in a sense this is still an experiment in our eyes," says Casale. "We've achieved the success that we've had based on the electronic medical record that integrated all aspects of the system and the relationship that we fostered with the health plan. However, we're quite confident that essential components of this are generalizable to other payers. Whether it's generalizable to other provider networks is something that we're also interested in and a lot of other delivery organizations have asked for information and we're in active discussions with our colleagues."
One insurer that isn't shy to admit interest is Aetna. "At the moment, we can say that Aetna is very excited about Geisinger's program," says Aetna spokeswoman Karin Rush-Monroe. "We have met with the Geisinger leadership and continue to have discussions with them so we can better understand how to apply this approach to Aetna's products and networks."
Even those health plans that have no intention of buying ProvenCare feel the need to at least respond to what Geisinger is doing.
"While United Healthcare does not link . . . a warranty to our cardiac specialty centers as Geisinger does, our premium specialty centers program takes a similar approach by designating the efficiency of a hospital compared to others in a market," says Kirk Stapleton, head of United Healthcare's cardiac programs. That program recognizes hospitals that consistently produce outstanding patient outcomes, he says.
Meanwhile, Geisinger is happy enough with the results of the CABG program to be exploring other conditions that might benefit from the same intense, guidelines-based attention. ProvenCare techniques are now being applied to hip replacement and to management of the biologic erythropoietin. However, the financial component, the "warranty" that's received so much attention, applies only to CABG surgery.
As the New England Journal of Medicine argues, whether ProvenCare is exportable might not be the main reason why it's worth keeping an eye on. ProvenCare's spillover effect might ultimately make as much of an impact on Geisinger as the program itself. For instance, the several hundred people in the erythropoietin ProvenCare program suffer from chronic anemia and need help managing this complex medication. Geisinger's pharmacists, who developed the standardized protocols for erythropoietin, work with Geisinger's clinical teams to manage it.
New form of P4P?
"The real question for Geisinger and for the rest of the health care system is whether this case-rate approach [ProvenCare for CABG surgery] might emerge as a new form of pay for performance," notes the NEJM. "Many current models of pay for performance (involving, for example, quality-of-care measures for patients with diabetes) focus on populations of patients whose care is managed by primary care physicians. For most specialists and hospitals, existing incentive systems put only a modest amount of revenue at stake, and as would be expected, resulting changes in care have been modest as well."
For the final objective view of just where this may be heading, we'll turn again to Kamerow's column in the British Medical Journal: "It seems to me that the Geisinger bypass surgery programme is both an admirable first step and a scary example of how difficult it will be to totally reinvent medical care."
The British spelling of "program" should not distract us from appreciating that this is quite an undertaking.
Pharmacy plays an important role in ProvenCare effort
Dean Parry, RPh, director of clinical pharmacy programs at Geisinger, says that ProvenCare helps to ensure that appropriate considerations are made, and appropriate guidelines are followed, in prescribing.
"Rather than the physicians having to remember everything they need to order for the patients, we work with them to create order sets and we do them both on paper and in the computer system, depending on the situation," says Parry. "The doctor signs off on them, but the details of what may need to be prescribed and the appropriate laboratory tests are all laid out for him."
The ordering process has traditionally been more open-ended, he says.
"The key with ProvenCare is taking the current best-practice guidelines plus sitting the entire team that is involved in the care down together and making decisions that we apply on a universal basis," says Parry.
Geisinger officials have yet to determine whether that process has cut pharmacy costs. "It could take a year or two to notice savings," says a spokesman.
On the clinical end, though, pharmacists at Geisinger feel a sense of ownership. "Pharmacists tend to be fairly data- driven," says Parry. "So utilizing the data that's out there in terms of outcomes is definitely a strong point for us. That's one of the things that ProvenCare does."
For example, ProvenCare does a better job of controlling blood glucose after surgery.
"High blood glucose can contribute to post-operative infections and also to increased length of time to recover from the surgery," Parry notes.
Increased recovery time and/or increased risk of infection can result in significant increases in cost of care.
"We worked through a process of looking at all the data, figured out what's the best method for controlling blood glucose, and then came up with a plan on how to manage the patient to prevent hyperglycemia from occurring," says Parry.
Timeliness is crucial in medication management.
Discharge checklist
ProvenCare also makes sure that patients are taking all of the correct medications at discharge. Many of the medications are necessary to prevent late complications from the surgery.
Each patient has a checklist that reminds the discharging physicians of the medications that need to be considered. Patients who then need ongoing anticoagulation therapy, with medications such as warfarin or low-molecular-weight heparin, are referred to a systemwide pharmacist-run anticoagulation management service, where pharmacists take responsibility for monitoring and overseeing dosage adjustments.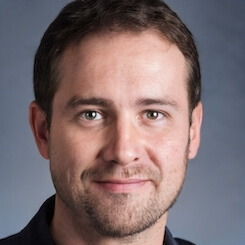 Paul Lendner ist ein praktizierender Experte im Bereich Gesundheit, Medizin und Fitness. Er schreibt bereits seit über 5 Jahren für das Managed Care Mag. Mit seinen Artikeln, die einen einzigartigen Expertenstatus nachweisen, liefert er unseren Lesern nicht nur Mehrwert, sondern auch Hilfestellung bei ihren Problemen.