MANAGED CARE 

February

 

2008

. ©MediMedia USA
Regence's effort gets nod of approval from physician organization because it allows providers to respond
"Without feedback it's really hard to improve and most doctors want to be the very best they can," says Jeff Robertson, MD, the executive medical director at Regence.
Here's what it's not about: It's not about quality measurement, and it's not about pay for performance. That, Jeff Robertson, MD, the executive medical director at Regence, wants to make absolutely clear, as the 3-million member health plan prepares to launch a rating program that members can use to find doctors or, more to the point, to find out what other members think about doctors.
The program results in part from a Regence survey in which members were asked what information they most wanted the health plan to provide.
"Overwhelmingly, what they wanted to know more than anything else was what were the other patients' experiences," says Robertson. "This is really an extension of the backyard fence where people get their information about health care by asking other people about it. 'Did you go to Dr. Jones? What was he like?' This is just a 21st century forum."
Questionnaire
Regence plans to launch its program in the spring. It will provide an opportunity for members who have submitted a claim to answer an online questionnaire, an abbreviated version of one provided by the Medical Group Management Association. "It's a 16-point questionnaire about access and service," says Robertson. "Giving a rating from 1 to 5 on these categories. Then there is kind of an open comment box where a patient could say 'great service but I had to wait 35 minutes.' Something like that. It is about the patient experience."
If this sounds familiar, it's because similar programs by other health plans have gotten a lot of attention of late. In particular, WellPoint's partnership with Zagat Survey allows members to rank physicians based on trust, communication, availability, and office environment and has been the subject of newspaper articles and op-ed pieces.
"Our goal is to make the health care system more transparent," says WellPoint spokeswoman Cheryl Leamon.
Physicians, as you might imagine, are wary since most of this transparency relates to what they do and how well they do it, at least in terms that laymen might understand. James King, MD, president of the American Academy of Family Physicians, laid out his concerns about the WellPoint-Zagat program in a Jan. 17 op-ed in USA Today.
"Consumer ratings for many products and services, from hotels to car repairs, provide key insight into the value offered for the price paid," King wrote. "But medical care is not amenable to such a system, and patients would do well to use ratings — such as the new Zagat system to rate physicians for WellPoint — judiciously as one of many considerations in choosing a physician."
He further stated that the "patient-physician interaction is fraught with psychological nuances" and a patient's reason for liking or disliking a doctor may have nothing to do with quality.
That assessment has been backed up by survey after survey, including the one done by Regence. Of the information that Regence members want, data on cost and quality were fairly low on the list, Robertson says.
In his USA Today op-ed, King pointed to one of the dangers of depending too much on what might be heard, to use Robertson's metaphor, over the backyard fence.
King wrote: "Choosing a physician only according to consumer ratings can deprive patients of high quality medical care, particularly if those ratings are based on unrecognized and unvoiced anger or unjustified allegiance."
That said, King thinks that Regence's program is better equipped to filter out such bias.
"In Regence, it appears as if all 3 million members can participate, and the percentages may work out pretty good," says King. "It also appears as if physicians can go in and correct things and enter data themselves. That's different from what WellPoint is doing. WellPoint actually is getting 10 patients to respond to you. It automatically goes on the list and then you're listed. So, you can have a couple of bad experiences with a couple of patients and the physician can be painted inappropriately. Which means people won't choose him."
Transparency
King insists that the AAFP likes transparency and believes that patients should be given as much information about their physicians as possible. "We just want to make sure that the data are accurate," he says.
Rating sites are usually positive and well-mannered, Robertson argues. "Whether it's for doctors or consumers, most people rate their experiences positively," says Robertson. "I think doctors are concerned that only disenchanted people will provide ratings and that's just not been the experience."
Robertson, who was in private practice 12 years before becoming an administrator, says that he would have welcomed such feedback. "Most physicians, apart from those associated with large organized groups, do not have a tool by which they can collect patient satisfaction data whereby they can improve — whether it's the waiting time in their office or the amount of time they spend with them. Without feedback it's really hard to improve and most doctors want to be the very best they can.
Usually, says Robertson, when patients are dissatisfied with the service that they are receiving, they simply disappear. "The reason for their departure remains unknown by the physician. The Internet makes this process more open, and allows for a physician to respond if desired. This becomes a mutually beneficial process.
"Physicians who are wary of online, real-time experience-sharing are largely unfamiliar with the new and vibrant world of social networking. People use phones, PDAs, and computers. It is noteworthy that the physicians who have the greatest apprehension are those that do not use the Internet to correspond with their patients and avoid electronic medical records."
In that sense, the Regence program says to those doctors: Welcome to modern times.
---
Our most popular topics on Managedcaremag.com
---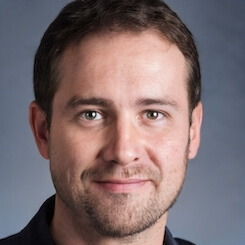 Paul Lendner ist ein praktizierender Experte im Bereich Gesundheit, Medizin und Fitness. Er schreibt bereits seit über 5 Jahren für das Managed Care Mag. Mit seinen Artikeln, die einen einzigartigen Expertenstatus nachweisen, liefert er unseren Lesern nicht nur Mehrwert, sondern auch Hilfestellung bei ihren Problemen.