Legislators are being urged to reward companies that provide programs for their workers, but success has been mixed
MANAGED CARE

February

2008

. ©MediMedia USA
Wellness
Legislators are being urged to reward companies that provide programs for their workers, but success has been mixed
Michael Levin-Epstein
When it comes to encouraging wellness programs, government is starting to get into the act. On Capitol Hill and in statehouses from Maine to California, legislators are sponsoring measures to encourage private sector employers to embrace wellness programs as one way of clamping down on health care inflation.
At the federal level, Republican Rep. Joseph Knollenberg of Michigan last February introduced the Wellness and Prevention Act of 2007 (HR 853), which offers companies a $200 tax credit for every employee who participates in a wellness program. Under the bill, wellness programs would include screenings for chronic diseases and educational seminars on eating healthily, exercise, and managing stress.
'"An ounce of prevention is still worth a pound of cure," Knollenberg says. "We need to focus on preventing chronic diseases from happening in the first place."
Knollenberg's measure drew immediate praise from Beaumont Hospital, the second largest employer in his district. "As an employer, we know that providing financial incentives for employee wellness programs improves a person's health status," says Daniel Zembrzuski, director of the Beaumont Employee Health Plan. "And, as a provider of health care services, we know that health care costs increase due to the effects of smoking, obesity, lack of exercise, and other poor health habits."
Giving both employers and employees a financial incentive for wellness programs is "a win-win for everyone," Zembrzuski concludes.
To qualify for the tax credits, an employer's program would have to be implemented in consultation with an organization or individual who had developed a similar wellness plan for a different organization.
The program must be offered annually and include at least two of the preventive measures recommended by the U.S. Preventive Services Task Force as well as annual counseling sessions and seminars related to at least three of the following: smoking, obesity, stress management, physical fitness, nutrition, substance abuse, depression, mental health, heart disease, and maternal and infant health. The bill also requires that at least 50 percent of eligible full-time employees participate in the program.
Knollenberg's bill, however, is stalled in the subcommittee on health.
Meanwhile, in July, Democratic Sen. Tom Harkin of Iowa and Republican Sen. Gordon Smith of Oregon introduced similar legislation, called the Healthy Workforce Act of 2007 (S 1753).
That bill would provide a credit of 50 percent of the costs paid or incurred by an employer with a qualified wellness program, up to $200 per employee for the first 200 workers and $100 per worker for additional workers. An employer could receive a tax credit for 10 years after establishing a new qualified wellness program.
What's needed
Under the measure, programs would need to be certified by the U.S. Department of Health and Human Services, in coordination with the Center for Disease Control & Prevention. To qualify, programs would need to include education and counseling along the lines of HR 853. They would have to contain three of four provisions:
Health awareness programs that include education and health risk assessment
Behavioral change programs that encourage employees to lead a healthy lifestyle through counseling, seminars, or on-line offerings, including classes on nutrition, stress management, or smoking cessation
A "supportive environment to encourage employee participation in the workplace wellness programs," which could include offering meaningful incentives to participating employees, such as a reduction in health insurance premiums
An employee engagement committee, which would tailor the wellness program to the needs of the workforce at a particular company
"The rising cost of health care has taken its toll on individuals, but also on businesses that provide health coverage to their employees, with employer health care costs rising by more than 70 percent since the year 2000," Harkin said. "This trend is affecting American companies' ability to remain competitive in our global economy, and we must find a way to turn it around."
Pending in committee
Both the Harkin and Knollenberg bills are pending in committee and not expected to receive any additional action until 2009, although anything can happen in an election year. S 1753 has been referred to the Senate Committee on Finance. HR 853, which has seven cosponsors, has been referred to the House Subcommittee on Health. The bill currently has seven cosponsors, but no hearings are set on either bill.
Similar concerns are driving wellness initiatives at the state level. Amy Winterfeld, who tracks health care issues for the National Conference of State Legislature, reports that such tax incentives have been proposed in at least 10 states in recent years — California, Hawaii, Iowa, Indiana, Maine, Mississippi, New Jersey, New York, Rhode Island, and Wisconsin — with varying degrees of success.
The concept is relatively straightforward, notes Winterfeld: Give employers — especially small employers — income, franchise, or corporate tax credits to institute or continue wellness programs that deal with areas such as smoking cessation, weight management, controlling high blood pressure and cholesterol, nutrition counseling, and promoting exercise through onsite exercise areas, gym memberships, or support for employee sports teams.
While the overall goals in the states are similar, the measures vary. Rep. Jayne Crosby Giles, a Republican, hopes the Maine legislature will enact her tax credit measure, which has won the endorsement of the Legislative Council, a 10-member panel comprising House and Senate leaders of both parties.
"This bill is certainly needed," Giles says. "There's a growing obesity epidemic across the nation and diabetes is also becoming a serious problem. Meanwhile, health care costs are skyrocketing year after year."
Giles's legislation would give a $100 tax credit per employee to any business that institutes a wellness program. The credit would be capped annually at $10,000 and limited by a company's tax liability. The starting date for qualified expenses would be Jan. 1, 2009.
Qualified expenditures for the wellness program tax credit include costs associated with health education, stress management, and smoking cessation programs. Employers also could qualify by allowing time during the workday for employees to exercise, by purchasing equipment for a workplace fitness facility, and by providing individual or group memberships in a health club — or by creating incentives to reward employees who engage in healthy lifestyles. Employers would be responsible for recording all usage of facilities and amounts of time that employees spend in wellness programs.
The tax credit might not be a huge incentive, but it will be enough to encourage businesses to adopt wellness programs and, once they do, they will experience the benefits, asserts Giles. Businesses can get as much as a 4:1 return on their investment in wellness programs, Giles reports.
And, she maintains, her bill goes beyond individual companies and extends healthy habits adopted at work to the home. "My idea is to offer an incentive to companies, not a mandate," Giles says.
Meanwhile, in California, Assemblyman Lloyd Levine is promoting a bill (AB 1439) that would give a tax credit to businesses that provide their employees access to fitness-related activities. The goal "is to try to help people get into healthy, active lifestyles," he says. To promote the legislation, Levine ran five miles from his home to an event announcing the initiative. "An hour's worth of exercise would reduce health costs to the employer, the employee, and the state," Levine argues.
Tax credit
Under AB 1439, businesses in California would receive a tax credit equal to 10 percent of what they spend each year to improve the fitness of their employees. Qualifying expenditures could include costs of equipping, maintaining, and operating a facility, financially supporting an amateur athletic team that engages in vigorous athletic activity, or subsidizing a membership in a health club.
Half the cost of employing a person or organization to provide onsite information on topics such as nutrition or instruction on fitness activity or costs incurred in connection with hiring an organization to operate an employee fitness facility also would qualify.
AB 1439 is modeled on legislation introduced in Florida. In the Sunshine state, Rep. Eduardo Gonzalez introduced House Bill 325, which would have provided credits against corporate income taxes and insurance premium taxes for expenditures to provide employee fitness facilities or to support fitness-related activities by employees. However, the measure died in committee.
In New Jersey, a measure (Assembly Bill 990) along the same lines was introduced by Assemblywoman Linda Stender. The bill proposes granting corporate business tax and gross income tax credits for employer expenditures to provide physical fitness benefits to workers.
In New York, Senate Minority Leader Malcolm Smith filed S 2595, which proposed an annual tax credit to businesses of up to $200 per employee and $10,000 per employer for "qualified expenses related to occupational wellness."
While most of these wellness incentive proposals, including the Smith initiative, may not have advanced all that far in the legislative process, they have attracted increased attention from health care stakeholders, and while the bills differ in detail, they all focus on specific actions employers can take to promote fitness by employees and list expenditures that could qualify for tax credits.
There has also been action on the regulatory front. For example, in Indiana, the Department of Health is making available a certified wellness program that small businesses in the state can use to qualify for tax credits. Those credits are intended "to recognize those businesses that are working to improve Indiana's health status by providing wellness opportunities for their employees," the department notes.
The Indiana program applies to businesses with 2 to 100 full-time employees and allows recovery of 50 percent of the cost of providing wellness programs. For a wellness program to become certified, it must include weight loss, smoking cessation, and preventive services.
Employers must develop health risk assessments for their employees to measure blood pressure, glucose levels, cholesterol, and body mass index.
They must provide educational materials such as pamphlets, magazines, newsletters, posters and access to Internet sites. Employers also are to institute reward programs that encourage employees to complete all three components of the wellness program. "These rewards need not be extensive," the department advises, but may include free healthy lunches or gift certificates.
Measurement tools
A final requirement is the use of measurement tools to evaluate the success and validity of each wellness program component. That may include listing steps being taken, outlining what upper management is doing to encourage and to support employees, calculating the number or percentage of employees participating, collecting data on results, monitoring changes, and gathering testimonials from employees.
Thus far, no word on how many employers are taking advantage of the program, which was made retroactive to Jan. 1, 2007.
But it undoubtedly will be watched closely by supporters of the approach as they promote similar programs in other states.
Michael Levin-Epstein is a free lance health care writer specializing in federal legislative and administrative issues.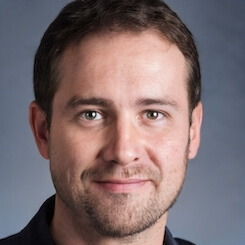 Paul Lendner ist ein praktizierender Experte im Bereich Gesundheit, Medizin und Fitness. Er schreibt bereits seit über 5 Jahren für das Managed Care Mag. Mit seinen Artikeln, die einen einzigartigen Expertenstatus nachweisen, liefert er unseren Lesern nicht nur Mehrwert, sondern auch Hilfestellung bei ihren Problemen.