Some insurers are taking tentative steps toward developing global provider networks for corporate clients
Until this year, the 27,000 people working for the Hannaford Bros. supermarket chain were on the hook for several thousand dollars in coinsurance if they needed a costly hip replacement. Yet the company was responsible for the lion's share of the total bill — about $40,000.
But after he toured Singapore's National University Hospital last year, Hannaford health benefits strategist Peter Hayes offered workers a deal that could be hard to pass up. Now, any one of them who needs it can get a hip replacement in that city-state, halfway around the world, and Hannaford will cover the entire $8,000 tab — including travel for the patient and spouse — to make it worthwhile for employees to choose the foreign adventure.
For Hayes, who began researching medical tourism at the beginning of last year and had the program running less than a year later with Aetna's help, this is just the first step; more overseas procedures are likely to be added. But he is adamant that this new strategy isn't just about saving thousands of dollars. He wants to spark serious discussion about the effect of high costs and mediocre outcomes in the United States.
"We compete in a global economy," says Hayes, "and we need to find ways to think about the value of the health care we're delivering. Why does this procedure cost $40,000 here, when the rest of the world is doing it for far less?"
Often with far better results.
Until now, those questions helped foster the rise of medical tourism among Americans with little or no insurance coverage for particular procedures. For the uninsured, going abroad offered a less expensive way to get treatments they often couldn't afford in the United States. Now, though, some employers are jumping in. And like it or not, some insurers are going along, taking their first tentative steps toward piecing together a global provider network for corporate clients.
This is one trend, though, that is begging to develop at a deliberate pace. No one has suggested making overseas health care mandatory. Concerns about medical liability and continuity of care and the challenges presented by traveling to distant facilities continue to counter the case for foreign provider networks. There is also an uneasy sense that some unions may come down hard against exporting the work.
At least one national insurer thinks that the future of this kind of business will hinge heavily on whether American providers will be willing to compete on cost with physicians and hospitals around the globe. That could make global networks a new weapon in the unending tussle over steadily rising health care expenses. And it could put doctors and other providers in the same boat with software engineers and others who now have to compete with lower-cost providers in India, China, and elsewhere.
Doing the homework
Still squarely in the pioneering stage, this is one insurance product where a few employers are likely to play a leading role in pushing adoption.
"A handful of clients are led by experienced and innovative benefit managers," says Mike Taylor, a principal at the benefits consulting company Towers Perrin, "and Peter Hayes at Hannaford is one of them."
"We hadn't done this until now," acknowledges Aetna medical director Charles Cutler, MD. "It does require a fair amount of thought. And one of the things Hannaford wanted was to have us think this through."
That process starts with a host of questions: What kinds of procedures make sense when patients are traveling long distances? Will there be a good cultural fit between patient and provider? Do the doctors speak English? Is the blood supply safe? Where do joint-replacement prostheses come from?
At first blush, the cost differential between U.S. and foreign hospitals may appear enormous, says Cutler, but the differences aren't always so dramatic when you compare that overseas rate with a discounted domestic figure negotiated by insurers. That's another consideration to be weighed carefully before selecting which procedures can be exported. "We want to do this in a thoughtful way and see how it goes," Cutler says.
"They're all looking at it," says Taylor. "They are looking at the facilities and doing the due diligence. It is edging forward. And there is more interest this year than last year. Of course, if another large influential employer working with United or Cigna or even Anthem says that it wants to do it, I'm sure that insurer will try to accommodate them. The national account business is so hard to get that they're going to want to do this. And if a couple of employers that other employers know and trust are willing to give something a shot and it works out reasonably well, others will follow."
But it won't be fast or easy.
There is a possible union backlash for some companies to be concerned about, says Taylor. What can they do when the surgery they got halfway around the world goes wrong? Who can be held accountable? Also, says Taylor, there is always a concern when a complex case gets handed off to a physician on another continent.
But Taylor has also been seeing steady progress in overcoming the obstacles. "If test results can be routinely transferred from Abu Dhabi to New York," he says, there is no reason why technology cannot connect physicians virtually anywhere in the world. And unions may not be so resistant if someone makes the effort to outline the cost savings associated with good care abroad.
Companies start signing up
Not all insurers are being brought into the game by big clients. BlueCross BlueShield of South Carolina took a hard look at foreign medical networks and decided to jump in.
Last year that company set up Companion Global Healthcare to coordinate travel to international hospitals. But its sights have always been set on recruiting businesses interested in lowering the cost of care.
David Boucher, a former hospital CEO, was brought in to set up the global provider network — a job that has taken him around the world. He has come full circle with some glowing recommendations on hospitals and doctors in diverse places like Dublin, Istanbul, Bangkok, and Singapore.
"Singapore is stunning," says Boucher, like a cleaned up version of Las Vegas, complete with an English-speaking population.
He didn't go to Singapore alone. With him went six other executives from stateside companies who wanted a first-hand look. So far, Boucher has signed up a short list of companies: Doctors Care, which operates convenient care clinics in South Carolina; a casino in California; and a Charleston employer with some 5,000 workers that is quietly ramping up to send volunteers abroad for hip and knee surgery, coronary artery bypass graft surgery, heart valve replacements, and spinal fusions.
Overseas travel isn't for every patient, he adds, or every condition. "There are a significant number of procedures where we need to be close to our families," offers Boucher, citing bone marrow transplants as an example. On the other hand, you could easily list a host of services like orthopedic surgery that could be handled economically abroad.
As Americans have been beating a path to hospitals like Bangkok's Bumrungrad International Hospital — 80,000 in 2006 alone — they've been blazing a trail of acceptance for a growing number of companies to follow. And in a field with few hard numbers, there has been at least one significant sign of success. In a survey released in January, the International Foundation of Employee Benefit Plans said that 11 percent of the 400 U.S. corporate benefit managers, professional service providers, public employers, and multi-employer plans they queried covered some foreign medical services.
The market may still take some time before it reaches a clear tipping point, says Boucher. "I think what it will take is a handful of groups on the commercial side to actually take a look and say that this is something that we are looking at and will offer to employees."
Far from opposing the move, unions could become its biggest advocates, says Boucher, pointing to auto unions that now are responsible for the health care coverage of retirees. One union chief recently contacted Boucher to sound him out confidentially on the process. Boucher said the man's attitude was, "We manage our own benefit pool of money, and our members travel around the world. We think there is something to this."
As for the liability issue, Boucher says some new insurance policies are taking shape that would cover anyone victimized abroad by a medical error.
"If your motivation is to sue for hundreds of thousands of dollars," adds Boucher, "it will continue to be very difficult to do that."
But for every executive Boucher meets with there are many more MCO executives who have yet to do more than study the new strategy.
"We definitely have customers and consultants that have asked a lot of questions about medical tourism," says Jacquelyn Aube, vice president for product development at Cigna. "But no clients have approached us to do it. As a general rule, we attempt to create our products in response to anticipated market trends, so we're following this one closely.
"We do have relationships with facilities all over the world," she adds. "Making a connection would be relatively easy. Our primary concern is that we're used to having robust quality standards that are used industrywide within the United States and based on a consistent set of criteria to provide a source of confidence. That same level of accreditation doesn't exist internationally yet."
Of course members in a high-deductible health plan could already make use of overseas care, and have those costs applied to their deductibles, so long as they had out-of-network coverage built in to their particular plan.
Getting providers' attention
Hannaford's new coverage policy was prompted by stinging criticism from its European owners, says Hayes. For them, says the benefits manager, medical costs and outcomes in the United States just don't add up.
"Look at what they're spending in the United States," says the benefits manager. "It's two or three times what they're spending in any other industrialized country. But if you look at quality, based on disability-adjusted life years (the international yardstick combining mortality and morbidity), we're ranked dead last. So the Europeans said, why is health care going up at this extraordinary rate in the United States?"
But this was more than a philosophical discussion. The owners demanded the grocery chain rein in its health care budget so that it grows no faster than the average consumer rate of inflation. And that made the foreign medical option — which Hayes first stumbled across in a Reader's Digest article, of all places — a lot more appealing.
Workers' first exposure often came when Hayes started sitting down with rank-and-file employees. Their first reaction surprised him.
"When I presented this the first question they asked was not where it was, but what can you tell me about quality."
When Hayes told them the institutions were rated by the Joint Commission International (part of the Joint Commission, formerly JCAHO) as better than or as good as U.S. facilities, nine out of 10 said they would give overseas care options serious consideration.
"What we're pursuing, like a lot of employers, is evidence-based medicine, value-based purchasing," says Hayes. "Let's make sure we're delivering the right care, and let's find ways to deliver the right care as efficiently as we can."
That's exactly what virtually every other company is dealing with, adds Hayes, and many are likely to reach the same conclusion as Hannaford, especially if the pioneers start reporting success.
Getting providers' attention hasn't been hard, either, he adds. Even moving a couple of marginal procedures abroad can cost hospitals significant income.
"We selected Singapore because it's a very safe city, it's a former English colony, and there is a legal system if things go awry," says Hayes, "so there is some measure of protection. It's also a wonderful program. Aetna makes all the travel arrangements for them; they're escorted from the plane to the hospital.
So far, Hannaford is offering only hip replacement, but there are other possibilities: "back surgery, spinal fusions, and we're not sure what else," adds Hayes. "Down the road, having images read abroad is something that we might do."
Whether the trend toward overseas care really gets going, says Cutler, will have a lot to do with the way American providers respond.
"I haven't heard any employers say that they would want to offer this if quality and cost were competitive in the United States," notes Cutler. "Employers are considering this because institutions outside the country have made quality data public and made the costs attractive."
As for providers, he adds: "It's already raising awareness in the physician community."
Hospital + Hotel
One problem with international health care, says Arnold Milstein, the chief physician for Mercer Human Resource Consulting, is that there are a limited number of hospitals accredited by the Joint Commission outside the United States "I'm told there are about 100," he says. That includes some top institutions with physicians accredited not just in the United States but the U.K., Canada, Australia, and other countries with high medical standards. All of these hospitals are likely to offer the kind of care that can compare, if not easily beat, what most people would find in their neighborhood hospitals. But at the end of that list lies a group of institutions and physicians that won't have the same credentials or enjoy the same kind of credibility.
For covered workers interested in mixing health care with travel, it doesn't hurt that this is one trip to the hospital some patients might well savor. At Bumrungrad International Hospital in Bangkok there's a five-star hotel built into the hospital complex. But then, when almost half of your patients are flying in from around the world, it's no surprise when the hospitality industry makes a beeline for the neighborhood.
"You throw a rock," says an executive at the Bangkok hospital, "and you hit a hotel."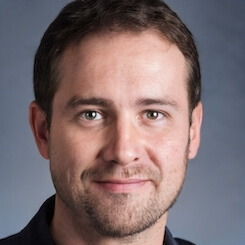 Paul Lendner ist ein praktizierender Experte im Bereich Gesundheit, Medizin und Fitness. Er schreibt bereits seit über 5 Jahren für das Managed Care Mag. Mit seinen Artikeln, die einen einzigartigen Expertenstatus nachweisen, liefert er unseren Lesern nicht nur Mehrwert, sondern auch Hilfestellung bei ihren Problemen.