Health plan offers different cost guarantees in its No Worry and SmartResults consumer-directed programs
Humana is a forward-reaching company in the way a tree stretches toward the sun with roots firmly planted. The company has been getting some attention for programs that allow employers to sign up for multi-year contracts. Those programs — No Worry and SmartResults — spring from SmartSuite, Humana's first effort to encourage consumers to take more responsibility for their care and its costs.
The company launched SmartSuite in May 2001 for its own employees. It proved a hit and was extended to other employers the next year.
What SmartSuite taught Humana is that when employers are offered a good deal, they'd like the opportunity to sign on for more than just one year.
"One of the things that we tried as a company to really change is the buying cycle," says Bill Tait, Humana's vice president for sales and market operations. "The history of the industry has been that you bid everything every year. We've tried very hard to change that for many reasons."
Do the math
There are about 25,000 members in No Worry (for companies with 51–299 employees) and SmartResults (for companies of more than 300 employees). "That may not sound like a lot, but most of these employers are 100 to 300 lives," says Tait. "If you do the math, we've had a fair amount of customers try this."
They're both multiyear programs (SmartResults is three years; No Worry is either two or three years, depending on the employer size). No Worry, for fully insured customers, comes with a maximum 6 percent rate increase in years two and three. SmartResults, for self-funded customers, guarantees to return some of its administrative fees if a specified level of claims is exceeded, but the employers and employees must participate in Humana programs that have demonstrated results in getting consumers more focused on their health and health care. These programs include the member participating in clinical programs, participating in wellness programs, and completing a health-risk assessment, and the employer providing email addresses and phone numbers so that employees can receive timely health-related information from Humana. No Worry was rolled out in the first three quarters of 2007, depending on the market. SmartResults was launched last April.
"Humana's consumer-driven tools and programs encourage behavior changes that result in wiser health care consumers and healthier, more productive employees, and our rate guarantee demonstrates that," says Jerry Ganoni, president of Humana Small Business.
Humana isn't the only one gambling here. Companies that cancel the plan before the three years are up will be charged a $25,000 penalty. And some benefit packages allow for employee deductibles to increase from $500 to $2,500 by the third year.
"We want people to access the health care system when needed, and we want them to do so with as much information as possible — so that they can make good decisions regarding their health care options," says Tait. "There is a significant amount of unnecessary health care prescribed in the system today. We want our members to receive what they need."
In No Worry, companies agree to submit 75 percent of their workers' telephone numbers and email addresses, and at least 30 percent of workers must fill out a health risk assessment survey. Employers can get a 4.5 percent cap on premium increases in the second and third years of No Worry by adding dental coverage and by getting at least 90 percent of their workers to complete a health risk assessment.
"When we launched SmartResults and No Worry," says Tait, "some people wondered how we can confidently guarantee an employer, 'If you start with us in this year and you do these things, your trend won't exceed a certain amount in years two and three,' and it's in part because of the experience and the success we've had with SmartSuite."
From 2002 to 2006, the costs of medical claims filed by SmartSuite customers rose 4.2 percent a year. Over the same five years, all U.S. employers saw costs rise 11 percent a year, says Tait, citing Kaiser Family Foundation studies.
Results
Also, in June 2005 Humana released the results of a three-year actuarial study of SmartSuite that confirmed the plan's expectations. That study showed that SmartSuite members exceed prevailing prescription drug compliance rates for effective management of chronic illnesses; that they use preventive health care services on a par with national utilization standards; and that employers are not simply shifting costs to employees. The percentage of overall employee benefit costs borne by SmartSuite members stayed constant at 21 percent over the life of the study, with the employer share at 79 percent.
One thing both SmartResults and No Worry do is guarantee a longer relationship with the employer. "We think it's much better for the employer because he can focus on managing his health benefits better," says Tait, "not just worry about the short-term rate."
"We asked small-business owners what their key worries were with respect to health benefits for their employees, and the same concepts resurfaced again and again," says Ganoni, alluding to the No Worry program. "They want predictability, a long-term solution to rising costs and a hassle-free process. At its heart, that's what Humana's No Worry packages offer."
A No Worry package may include, for instance, a traditional PPO in year one, Humana's CoverageFirst plan in year two, and a high-deductible health plan compatible with a health savings account in year three. "We strongly believe that it's much better for the employee because he gets to develop a relationship with the health plan," says Tait. "The insurer working with the employer gets to develop better strategies to communicate to the employee or the employee's spouse and dependents."
The employer's health care costs stabilize, says Tait. "I'm not going to tell you they go down but they certainly get better."
Encouraging the patient to become more involved relieves some pressure from the health plan. "The newer consumer-based health care programs have substantially reduced the administrative checks and balances that existed when managed care programs were first introduced," says Tait.
Humana is reasonably pleased with the results so far. "I'd like to tell you that we have 100,000 members but we've gotten right about where we planned to have it at this time. We're very encouraged by the financial results we're seeing. The feedback that we're getting from the public and people that have chosen these solutions, the more enlightened brokers and consultants, is that the engagement that they see from our population is positive."
No Worry and SmartResults were launched in 17 states — Arizona, Arkansas, Colorado, Florida, Georgia, Illinois, Indiana, Kansas, Kentucky, Louisiana, Michigan, Mississippi, Ohio, Tennessee, Texas and Wisconsin.
Confidence
"If I were an employer, I would be trying to figure out how to get my employees more engaged in their health care outcomes," says Tait. "One, because I think it would be good for them because they'd become better employees as a result. Two, I think it would be better for the bottom line. The thing that amazes me is the number of employers, consultants, and brokerage firms that continue to look at the same old stuff to solve problems.
"We're a for-profit company. The things that we've developed are working, and we're willing to put our fees at risk to demonstrate our confidence. Our belief is that we'll get more business because of this."
---
Our most popular topics on Managedcaremag.com
---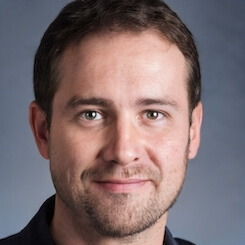 Paul Lendner ist ein praktizierender Experte im Bereich Gesundheit, Medizin und Fitness. Er schreibt bereits seit über 5 Jahren für das Managed Care Mag. Mit seinen Artikeln, die einen einzigartigen Expertenstatus nachweisen, liefert er unseren Lesern nicht nur Mehrwert, sondern auch Hilfestellung bei ihren Problemen.