The company can be expected to be as tough in the PBM arena as in retail, but it has a few hurdles to overcome
When Wal-Mart tackles a new market, it has enough brawn to bend prices for every player in the game. The retail leviathan's low-price generic drug program — announced less than two years ago — has been credited with shaving a billion dollars off of America's drug bill. Smaller competitors have often been forced to shutter their stores, complaining that Wal-Mart's retail price was less than their wholesale cost.
So when the world's largest retailer signaled its intention to put one giant-size toe in the waters of the pharmaceutical benefit management business, the message swiftly rippled among the nation's employers. A new player was coming into the business with the kind of clout that could change the rules of the PBM game.
"I do think it is interesting from my perspective to have a new entity in the marketplace," says David Dross, Mercer's national leader of the managed pharmacy business. "It makes everyone else sit up and take notice, particularly if it's someone as large as Wal-Mart. They pay attention. And I can tell you, we're getting many questions from employers."
Mum's the word
Aside from a brief glimpse at its intentions, Wal-Mart has largely been proceeding under a cloak of silence, declining to spell out exactly what its strategy will be. But Dross, who's been talking with Wal-Mart officials in Bentonville, Ark., and other observers have been quick to flesh out the company's likely strategy. Beginning as a partner with WellPoint Next Rx, with the health plan's PBM handling back office work, the national retailer will woo likely employers — and the array of health plans that manage their populations — where Wal-Mart leaves its biggest marketing footprint: around the edges of cities and in rural areas.
If Wal-Mart stays in the game, it could change the way the entire PBM business is operated. Facing the persistent criticism that PBMs' opaque drug pricing strategies leave most employers clueless about the actual wholesale prices that benefit managers are paying or the rebates that are earned for managing market share, Wal-Mart has the power to shine a klieg light on the numbers. A buyout of even a small PBM would provide the kind of corporate infrastructure needed to manage a wider operation. And in one area in particular — generic prices — PBMs may be facing their last stand defending sizeable margins.
It all started with a few words from Wal-Mart's chief executive to its 7,000 store managers.
"This year, we will be contracting with select employers in the United States to help them manage how they process and pay for prescriptions claims," said CEO Lee Scott. "Our approach will be based on taking out unnecessary costs, while providing high quality health care products and services. With this effort, we believe we can save employers more than $100 million this year alone."
Medco, one of the country's biggest PBMs, quickly picked up the gauntlet.
"Many people shake in their boots when they hear the name Wal-Mart in any industry," Medco CEO David Snow told the Newark Star-Ledger. "This is a very complicated business with serious barriers to entry. I just don't think they're going to pull it off. You just don't snap your fingers and say you're going to be a pharmacy-benefits manager."
That's one of the few impromptu remarks Medco officials have allowed themselves. The PBM declined to make anyone available for an interview with this magazine, limiting itself to a terse statement touting its new initiatives are aimed at "improving patient outcomes and reducing overall health care costs."
"It's a conflicted model that won't work," Express Scripts asserted in its statement to MANAGED CARE. "Our clients and patients value working with Express Scripts because we are aligned with their interests and independent of retail pharmacies and drug manufacturers."
Wal-Mart was even less revealing, and WellPoint won't even say whether the two companies are working together.
Dross feels that Wal-Mart is taking a measured approach by partnering with WellPoint Next Rx. "They'll likely maintain that partnership for the short term."
Wal-Mart will take the lead on marketing the pharmacy plan while WellPoint Next Rx handles the back office work administering the drug plans, says the pharmacy consultant. The giant retailer will probably continue that partnership for one to two years as it explores the market and assesses the opportunities.
Says Dross: "At the conclusion of that, they'll decide if they want to continue on the path they've established or get more aggressive."
"Wal-Mart is national and everyone recognizes them," says Susan Hayes, a benefits consultant and principal in Pharmacy Outcomes Specialists. "One of their selling strengths will be to go to both managed care and employers and say, your employees/members come here anyway."
Given Wal-Mart's market strength in rural areas, it's likely to be a big player in those communities, adds Hayes. "If you have a big plant in Tuscaloosa, Miss., and there's a Wal-Mart, chances are your employees go there already."
It's unlikely that any kind of PBM strategy will revolve around a network of pharmacies restricted to Wal-Mart stores, adds Dross. More likely, the retailer will add chains of pharmacies in non-competing grocery stores, extending its network of stores into neighborhoods where Wal-Mart doesn't reach.
"I think their impact is felt more strongly on the retail side for the generic drug program than the PBM side," says Dross. "Every prescription that gets pushed over from CVS to Wal-Mart is taking their core business."
Selling at a loss?
That's a business case, though, that Wal-Mart still has to make.
"In this year's upcoming sales cycle I don't plan on treating Wal-Mart any differently than I treat any other PBM," says Dross. "In discussions with clients, we'll see if they should be included in the bidding process."
"Like others, they are talking a lot about scale and leverage," says Dross. "That has to be reflected in pricing: Is the offer as good as or better than the offer on the table?"
Next, says Dross, Wal-Mart will have to convince employers that workers can get their prescriptions conveniently.
But there's more at stake here than a push to grab a slice of the PBM pie, he adds. An operator of Wal-Mart's size and influence can change the way the entire industry — and particularly the biggest PBMs — prices drugs. And that's where you hear the most excitement about the company's potential impact.
"They'll want to show that they are approaching the market in a philosophically different way," says the consultant. "Some of that may be flexibility, being more transparent in setting their prices. And there are many employers who would be very interested in seeing that happen.
"Most PBMs make their money primarily through the spread of what they buy the drug for versus what they sell it for," explains Dross. "Wal-Mart could do something like buy the drug with its leverage and say to the client, 'You pay the acquisition cost and we will charge a dispensing fee as our sole source of revenue.' That fee would probably be higher than most PBMs charge, but it would also be the sole source of revenue on the drug."
No one should underestimate the effect on the market. Wal-Mart is likely to start off relatively large. "Just taking its own employees will give Wal-Mart more clout than many regional HMOs," says Hayes. "You can't find a regional HMO that has a half a million lives."
Wal-Mart can also rely on leveraging relationships with the companies that sell goods at its stores.
"A lot of Wal-Mart's early impact is likely to depend on its ability to make high-profile sales," says Hayes. "They may be cross-selling to their vendors like Calvin Klein. You sell to us, you buy from us."
After Wal-Mart corrals as many employees and partners as it can, much of its competitiveness will depend on pricing. And that's where Wal-Mart's fearsome reputation comes into play. The retailer, which is known for wreaking more havoc in small-town economies than a force 5 tornado, is also known for squeezing every last dime out of suppliers and undercutting its retail competition.
"We'll just have to see what they discount the network at. It could be very, very deep. They could sell for less or even at a loss," notes Hayes.
Understanding Wal-Mart's retail strategy is one key to calculating its impact. The new PBM push is coming at the same time that Wal-Mart is blueprinting plans for 400 walk-in health clinics in its Supercenter stores by 2010. The more the company can do to persuade people to come in and buy drugs and see nurses and pharmacists, the more it can sell the same group clothes, televisions, and sporting goods.
"The entities that need to respond to it won't be PBMs so much as it will be retail chains," says Dross. "PBMs are not making much money at retail. That's not the case at a big retail pharmacy chain where their core business is dispensing prescriptions, and incidentals are sold just to get some extra margin.
"Wal-Mart can use pharmaceuticals as a loss leader," he adds. "People in a store waiting for their prescription can buy something else."
That's not the same at a big drugstore chain.
Bursting the PBM price bubble
But not everyone is predicting that Wal-Mart will suddenly pole vault into a major position in the PBM industry.
"I'd be surprised if they made any significant inroads," says Mike Winkelman, president of Winkelman Management Consulting, which does PBM RFPs and audits for both private and governmental clients. "I've run a PBM. This is not something you do overnight. They would not be a suitable PBM for most health plans and employers because they have no track record."
Wal-Mart also doesn't own a mail-order pharmacy.
The company, despite its reputation, doesn't have a whole lot to offer as a PBM, says Winkelman. "Wal-Marts are not convenient," he says, pointing out the chain's strength in rural and suburban areas and weakness inside city boundaries. `"When I evaluate a PBM's network, I expect access to retail providers within 1.5 miles in urban areas. Wal-Mart can't meet that goal with just its own stores."
But even if the retailer doesn't grab many corporate clients, Winkelman expects a profound realignment of PBM pricing strategies, and Wal-Mart's retail weight could help tilt the balance in employers' favor by forcing the price of generics down .
"The dirty little secret for most of the PBMs is that they make most of their money on generics," says Winkelman. "It is not unusual for a PBM to gross $50 on a mail order generic."
Two years ago, Wal-Mart pharmacies cut the price of a long list of generics to $4 for a 30-day supply. Would its PBM play the same game?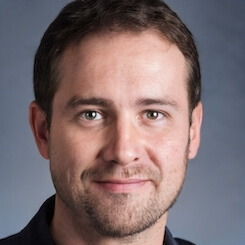 Paul Lendner ist ein praktizierender Experte im Bereich Gesundheit, Medizin und Fitness. Er schreibt bereits seit über 5 Jahren für das Managed Care Mag. Mit seinen Artikeln, die einen einzigartigen Expertenstatus nachweisen, liefert er unseren Lesern nicht nur Mehrwert, sondern auch Hilfestellung bei ihren Problemen.