Many are calling this attempt at universal coverage a failure, but health plans, physicians, and policymakers in Massachusetts say "Not so fast!"
It's hemorrhaging money. It falls short of universal coverage. It demands too many sacrifices from health plans. It places too much of a burden on primary care physicians. Its coverage mandate is too intrusive. Its coverage mandate lets too many off the hook. It doesn't really address the underlying reason that costs increase. It just isn't working.
Public officials, provider organizations, and health plans in Massachusetts are hearing all these dour evaluations of that state's health care reform effort, dubbed RomneyCare after former Gov. Mitt Romney.
Their response? It's working.
Marylou Buyse, MD, president and CEO of the Massachusetts Association of Health Plans: "I have to tell you: This law is an astounding success. We have 340,000 people who were formerly uninsured who now have the financial protection that health insurance brings. Now they get preventive care, acute care, care for chronic conditions. No other state has done this."
Jon Kingsdale, executive director of the Commonwealth Health Insurance Connector Authority, the agency that oversees RomneyCare: "We just had Gov. Deval Patrick, the senate president, the speaker of the house, plus dozens of legislators at our second anniversary celebration recently, who all said this is a fantastic thing to do. We are committed to do it."
Dale Magee, MD, president of the Massachusetts Medical Society: "We're down to just about 5 percent uninsured in the state right now. Having more people have insurance and staying out of emergency rooms is a good thing."
Overruns
These officials stand their ground in the face of some experts who rail that the program's much-?documented financial travails had been predicted from the start. The state subsidies were budgeted at $472 million for the first full year but actually cost $625 million. The state originally estimated that it will cost Massachusetts $869 million to run the program next fiscal year, but officials are already admitting that will not be enough. Some experts think it will fall short by $150 million.
The program, which started October 2006 and officially (as Kingsdale's title indicates) is called the Commonwealth Health Insurance Connector Authority, acts as a middleman to match residents with providers and insurance coverage. The Connector also functions as a consortium through which individuals and small businesses can pool their resources to get the sort of purchasing advantage that big companies get.
That's the way it's supposed to work. However, one need look no further than to Romney himself to surmise that something might be wrong. He ran for president and seems to be lobbying to run for vice president, but he doesn't talk much about health care reform these days.
Michael D. Tanner does. He's a senior fellow at the libertarian Cato Institute and has written extensively about RomneyCare in publications such as the Wall Street Journal, Washington Post, and New York Times. The title of one of Tanner's studies, "No Miracle in Massachusetts," underscores his conclusion. Mainly, Tanner objects to RomneyCare because:
It doesn't offer true universal care.
It has managed to browbeat health plans into paying doctors low rates while charging low premiums to members, lobbying successes that probably can't be repeated.
It might create an "artificially increased" demand for health services.
It has put a strain on primary care physicians thanks to the number of formerly uninsured people now heading to doctors' offices.
One significant flashpoint between Tanner, arguably RomneyCare's biggest critic, and Kingsdale, its biggest booster, is how successful the program has been in convincing so-called "young invincibles" to buy insurance in the individual market, thanks to a coverage mandate.
"It worked out better than we hoped," says Kingsdale. "In June 2007, the month before we launched the Connector's 42 individual private health plan products, the cost to the typical uninsured Massachusetts person, who was a 37-year-old male in Boston, was $335, and the policy carried a $5,000 deductible with no drug coverage. The next month, a range of products was available including one for $184 with drug coverage, and with ER and ?office visits covered before the deductible. The deductible was only $2,000. So, literally, half the price and twice the benefits. We've done the renewals for next July. Those prices are only going up on average 5.1 percent, July 2008 over July 2007. So we've been actually able to sustain those rates."
That's not what Tanner says.
"The problem is that if you look at who's signing up under the mandate, there's been adverse selection," says Tanner. "Basically the young healthy people are saying, 'Even with the penalty, I'm not going to sign up because the premiums are so high.' So you're not substantially changing the insurance pool so far."
No tradeoff?
Tanner contends that the idea originally was to take the uncompensated money that hospitals absorbed to care for the uninsured and use it to subsidize individuals. "It was supposed to be essentially a one-on-one tradeoff. The state would subsidize the individuals and there wouldn't be any more uninsured. Therefore the hospitals wouldn't have any more uncompensated care costs."
It hasn't worked out that way, he says. The state took the money, all right, but there are still uninsured to whom hospitals must still deliver uncompensated care. State officials respond that the goal had always been "near universal" care.
It's a little less clear how health insurance plans are being affected, says Tanner. "They've tried to pressure the health care plans to cut back reimbursement rates."
Kingsdale reports that insurers have been good partners. "They scurried around like crazy, throwing programs together for us and working with us."
Not without benefit to insurers, either. "We grew private commercial insurance here by 110,000 last year," says Kingsdale. "That's a significant increase in a small state with a static population."
Kingsdale also dismisses Tanner's assertion that RomneyCare didn't address the problem of the uninsured. He says that 340,000 is a lot of people. "Does that cost more money? Yeah. Is cost for the program per person out of control? No. Is the political commitment to fund it still there? Yes."
(Tanner is sticking by his assertions. The estimates for how many uninsured there were in Massachusetts before RomneyCare range from 500,000 to 600,000.)
It's important to think of the law as a work in progress, says Buyse, of the Massachusetts Association of Health Plans. "I would expect that as we gain more experience about what's working well and what isn't working well, we're going to make adjustments."
For instance, the plans are pushing a product specifically designed for young invincibles. "It has lower costs and limited benefits and should be very attractive. Hopefully, it will be more attractive than paying the penalty, for which you get nothing."
Everyone agrees that primary care doctors are being swamped. However, just what causes that and how it might be combated are topics of debate. The problem has little, if anything, to do with RomneyCare, says Magee.
"I think the last thing I would blame is our health insurance program," says Magee. "We've got residency programs configured to turn out a lot of specialists and not too many primary care physicians. What we're talking about with 340,000 patients is basically 5 percent of the population. It's one more straw on the back of an already strained system, but the system is elastic enough to absorb 5 percent."
Kingsdale views the PCP shortage as an opportunity to finally control health care costs. "What is the number one reason for a decrease in physicians going into primary care practice? Money. They get paid way less then specialists."
Budget
There are two possible approaches to this problem, Kingsdale says. The system can throw "ad hoc money" at PCPs: free housing, or subsidies to help repay medical school loans. Or ….
"If you had a budget and you had to figure out how you make these dollars stretch, the solution would be to pay the specialist a little bit less, because that would make going into specialty less attractive, and pay the PCP a little bit more," says Kingsdale.
He bristles at the suggestion that this smacks of wage and price control.
"I'm saying work within a budget, you know, $5,000 per adult per year," says Kingsdale. "This is just the way HMOs work. Use nurse practitioners for the 20 percent of primary care for which internists and FPs are overtrained. Did they really do seven years of post-graduate training to give flu shots, treat sore throats, and explain the value of exercise? A budget forces you to make trade-offs and to find lower-cost ways of getting the job done."
Proponents say that the financial turbulence rocking RomneyCare reflects just how successful the program's been in signing up the uninsured. "Our costs per person are actually below budget, not above," says Kingsdale. "We're just helping many more people than we had anticipated at this point. That's a good problem."
Right now, officials seem to be looking at some fairly low-hanging fruit as a possible financial ?rescue. "If we have to tax tobacco, we will," says Kingsdale. Indeed, legislators are looking to hike the tax on cigarettes by $1 a pack, hoping to raise $175 million to shore up RomneyCare and to dissuade cash-strapped youngsters from smoking. Of course, this is problematic. A $1-a-pack tax in Iowa drove cigarette sales down by 36 percent. Success like that could conceivably kill the golden goose.
Another revenue-raising method has to do with the $295 per employee, per year that some companies have to pay to make what the state calls a "fair share contribution" to the program. In general, companies that do not provide health coverage, or enough of it, must ante up. If you think that $295 per employee, per year doesn't seem like a whole lot, you get the point. There's talk that the amount will be increased.
Still, both methods face obstacles. They may be vulnerable to the "tax and spend" charge that has launched many a political career. Other possible solutions might be hard to pull off.
For instance, Magee, of the Massachusetts Medical Society, talks about inducing doctors to think about cost. "We can't do it at the $100 million level; we have to do it at the one-test or one-prescription level. In a system where the cost of health care is as important as it is right now, physicians are insulated from it more than anyone else in society."
Kingsdale returns to budgeting. "Now, so much of the ingenuity and the entrepreneurial and competitive urge in medicine is focused on increasing revenues. If we have the framework of a budget, even if the budget is increasing year to year at an affordable rate, we can turn some of that into 'How do you do the most good for people within a limited budget?'"
Magee doesn't necessarily believe that the financial situation is as dire as some of the news media make it out to be. "If you say that they're anticipating $100 million in the red next year, that's more than you and I will ever see. But if you look at it in the totality of things, we're talking about roughly 3 percent of the cost of health care. That doesn't sound quite so onerous."
It's certainly worth what good RomneyCare has done, Kingsdale says. "We are perhaps the only state in the country that is confronting the question, 'How do we make close-to-universal health insurance affordable?' That's a healthy debate." –
"The moral imperative" to insure everyone can't be ignored, says Jon Kingsdale, who oversees RomneyCare. He thinks that all medical directors would agree.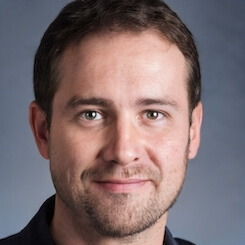 Paul Lendner ist ein praktizierender Experte im Bereich Gesundheit, Medizin und Fitness. Er schreibt bereits seit über 5 Jahren für das Managed Care Mag. Mit seinen Artikeln, die einen einzigartigen Expertenstatus nachweisen, liefert er unseren Lesern nicht nur Mehrwert, sondern auch Hilfestellung bei ihren Problemen.