Employers want cessation efforts, and not-for-profit plans, as well as a few for-profits, have come through
Almost everyone agrees that tobacco use is the single most preventable cause of death in the United States and a key factor in America's $1 trillion annual bill for chronic care. Yet until recently, the major payers for health care have done nothing to bring the smoking rate down.
That is changing, thanks in part to a few not-for-profit health plans that have proven that a combination of benefit design, clinical intervention, and commitment can diminish the smoking rate in a health plan's membership.
Inspired by their success, America's largest employers have made tobacco use a primary target in their wellness initiatives, hoping to reduce health care costs by getting workers off cigarettes, snuff, and chew. Employers are pushing major health insurers to offer smoking cessation support, dramatically increasing the array and visibility of programs to diminish tobacco use.
They have their work cut out: 44.5 million Americans still smoke, about 438,000 tobacco-related deaths will occur this year, and the national smoking rate is 21 percent. Those are daunting statistics, but a few others provide reason for hope.
Kaiser Permanente of Northern California drove its adult smoking prevalence from 12.2 percent to 9.2 percent in three years.
Group Health Cooperative in Seattle saw its adult smoking rate drop from 25 percent to 14.5 percent, well below the Washington state average.
"There is a still lot of opportunity for improvement," says Kim Orchard, Group Health clinical services administrator.
Her company, like many others around the country, is tweaking its smoking cessation program to make it more effective. In doing so, it is putting pressure on its peers to join in the effort.
Many insurers are busy repositioning themselves as prevention-oriented health services companies, for economic reasons. Under fully insured models, an insurer is not motivated to offer smoking cessation programs because individual members are likely to be insured by another company by the time any long-term health problem shows up.
Likewise, it is economics that now lures insurers onto the smoking cessation bandwagon. As more employers become self-insured, health plans provide only administrative services to their clients, and tobacco cessation programs are an extra service that brings a new revenue stream to the health plan. And it may be that the self-insured employer will still employ that worker when his smoking-related condition becomes apparent.
So it's a service that clients are demanding. When Dawn Robbins, tobacco program director for the Washington Health Foundation, started promoting tobacco cessation several years ago, she found it difficult to engage insurers."When we talked to insurers, those who weren't providing coverage would say, 'No one is asking for it.'"
That's why she took her message to employers. Make It Your Business: Insure a Tobacco-Free Workforce (www.makeityourbusiness.net) is a campaign now implemented in several communities around the country, seeking to get employers to pressure their health plans to offer smoking cessation programs.
In the last few years, she has gone from begging employers to discuss smoking cessation programs to finding employers eager for assistance to develop a program.
"People are very interested in seeing what we can do over the long term to reduce health care costs," she says. "I think that smoking cessation is the big one."
Like insurers, employers are also motivated by the economics of tobacco cessation, although they look at a different equation.
"Employers understand that some of their medical costs, and loss of productivity among their employees, result from health behaviors that should be addressed now. Rather than wait until someone has developed a chronic disease, it makes sense to get the right behaviors in place earlier on," says Christine Paige, senior vice president for marketing and Internet services at Kaiser Permanente.
Indeed, research now suggests that the payoff for reducing heart disease is counted in months, not years.
"There's good evidence that the return on investment in the short run is pretty good for cardiovascular disease," says Steven Schroeder, MD, director of the Smoking Cessation Leadership Center at the University of California – San Francisco. "I think it used to be, 'We're going to spend all this money so that [workers] won't die 20 years later from lung cancer, and we don't profit from that.'"
The center, which works to decrease smoking, is a national program of the Robert Wood Johnson Foundation. Schroeder was the foundation's president and CEO for 12 years before the Smoking Cessation Leadership Center was established.
He believes the United States is approaching a "tobacco tipping point — a state of greatly reduced smoking prevalence."
Schroeder takes encouragement from the fact that some population groups are showing how to beat tobacco addiction. The smoking rate in California, for example, is 13.3 percent — considerably below the national rate of 21 percent. Californians are reaping the rewards: Lung and bronchus cancer rates in California are declining nearly three times as fast as in the rest of the country.
By proving that tobacco use can be curtailed, pressure builds on other states, employers, insurers, and individuals. "As smoking becomes more and more denormalized and stigmatized, patients are more motivated to try to quit," Schroeder says.
First tip
At the end of 2006, a Seattle company that is the nation's biggest provider of tobacco cessation coaching services announced that the uphill battle was turning into a downhill slide, thanks to two milestones: The number of former smokers in the United States exceeds the number of current smokers, and more than half of Americans live in states or cities with no-smoking legislation.
The company, Free & Clear, uses the Quit for Life coaching program developed by researchers at Group Health Cooperative and at Duke University. The subject of many research studies, the Quit for Life program was instrumental in showing that telephone coaching can improve a smoker's odds of quitting.
Free & Clear's client list includes major employers such as Boeing and Campbell Soup, health plans, and 17 state tobacco quitlines — smoking-cessation coaching services that smokers can reach via a toll-free number.
Although Group Health spun off Free & Clear a few years ago, it has included tobacco cessation counseling as a covered benefit since the early 1990s. "It's the right thing to do," says Suzanne Swadener, Group Health's medical support services manager.
The plan, unlike most, has provided nicotine replacement therapy as a covered benefit for many years. However, until this year, members were required to make a copayment to get the therapies.
In January, Group Health Cooperative began waiving copayments for nicotine replacement therapy purchased through the insurer's mail-order pharmacy. At the same time, the plan started covering varenicline (Chantix), a nicotine replacement heavily advertised on television. The result: Enrollment in Group Health's smoking cessation program almost doubled in January 2008 compared to a year earlier.
Swadener thinks both new features reeled in new participants, but she suspects that the waived copayment might have the stronger pull. She says research has shown that even though copayments are typically less than the amount a smoker spends on tobacco each month, they are viewed by smokers as a barrier that keeps them from trying to stop.
"If you have a good program and provide coverage for medication, removing copayments . . . will strongly encourage people to come on board," she says.
Beyond that, Group Health, a health plan integrated with a physician practice, has made smoking cessation a part of each physician's work.
"We make tobacco a vital sign, which means that, when physicians pull up our electronic medical record, not only do they see temperature, blood pressure, and pulse, but they see smoking status as one of the vital signs that has to be checked at every visit," Orchard says.
The incessant message
If a patient is identified as a tobacco user, physicians are to offer advice to quit at every encounter. Brochures are stocked in each exam room so the provider can offer information about the Free & Clear program. Meanwhile, the EMR spits out an after-visit summary for the patient with words that reinforce the advice to quit and a reminder that Free & Clear coaching is a covered benefit.
Blue Cross & Blue Shield of Minnesota, which contracts with Free & Clear for phone coaching services, says the combination of societal trends and the availability of individual support seems to have an effect.
The state's Freedom to Breathe Act went into effect last fall, banning smoking in most indoor public places and in all indoor places of employment. Demand soared for smoking-cessation help.
The insurer's quitline enrollments increased to 525 that month, nearly 43 percent over the previous month. Meanwhile, Blue Cross tallied a three-fold increase in claims for over-the-counter quit-smoking medications in October 2007 compared to October 2006.
Hoping to catch a wave, the Minnesota Blues worked with other health plans and organizations that offer quitlines in the state to develop a new Minnesota Clinic Fax Referral Program to encourage physicians to refer patients to stop-smoking programs.
For-profits getting on board
Aetna is also drawing physicians into the fight against tobacco.
"We realize that the doctor-patient relationship is very valuable. There is power in someone's personal physician saying 'I care about you and I want you to stop smoking and here's why,'" says Dexter Campinha-Bacote, MD, Aetna's medical director for the North Central region, citing studies that show smokers are almost twice as likely to quit for five or more months if they have a physician involved in the process.
Aetna's physician outreach follows the January 2007 introduction of the insurer's Quit Tobacco program, a one-year program that offers personal coaching by tobacco cessation counselors that work for a subcontractor and a six-week supply of nicotine replacement therapy.
In late 2007, Aetna distributed "Advising Smokers to Quit" toolkits to more than 8,500 primary care physician offices in southern New Jersey, Ohio, Pennsylvania, and Texas. The kits are intended to prompt physicians to tell their patients to stop smoking and to provide tools that help, such as an action plan sheet on which to document the patient's quit date, medication protocol, and support strategies.
Meanwhile, Jodi Aronson Prohofsky, PhD, senior vice president for operations at Cigna Behavioral Health, says her company hired and trained its own counselors to support the Quit Today program.
When a smoker agrees to quit, a Cigna coach uses a motivational interview to identify the smoker's internal reason, his external motivation, such as a nagging family member, or an environmental motivation, such as an employer offering a cash bonus for behavior change.
"It is not just about, 'Can you pick a date to quit smoking? On that date throw all of your cigarettes out, slap your patch on, and good luck,'" Prohofsky says.
"It is about understanding what is really internally motivating them."
Group Health, a health plan integrated with a physician practice, has made smoking cessation a part of each physician's work.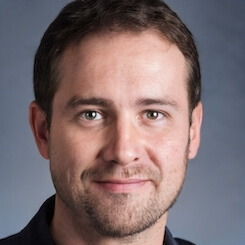 Paul Lendner ist ein praktizierender Experte im Bereich Gesundheit, Medizin und Fitness. Er schreibt bereits seit über 5 Jahren für das Managed Care Mag. Mit seinen Artikeln, die einen einzigartigen Expertenstatus nachweisen, liefert er unseren Lesern nicht nur Mehrwert, sondern auch Hilfestellung bei ihren Problemen.