MANAGED CARE 

July

 

2008

. ©MediMedia USA
Employers have implemented a number of methods to slow down prescription drug costs, but waiving copayments for chronic conditions has yet to enjoy widespread use
Last year the cost of prescription drugs was the single largest part of health cost increases to employers, according to a recently released survey by Mercer, a national consultancy. As a result, promoting the use of generics and the management of specialty drugs are top priorities to employers — and therefore to health plans and pharmacy benefit managers.
"Employers expect health plans to have strategies that help them control the rise in costs," says Steven E. Wojcik, vice president for policy at the National Business Group on Health. "They look for aggressive, creative strategies."
The Mercer survey found that last year prescription drug benefit costs rose 9.3 percent for employers with 500 or more employees. Overall medical costs rose 5.1 percent — a four-point spread. But that's an improvement: In 2000, drug benefit costs rose 18.3 percent and health benefit costs rose 6.6 percent, a difference of about 12 points.
According to Watson Wyatt, another consultancy, health care costs are projected to rise about 7 percent this year. The increase in drug costs is expected to slow slightly, but remain significant. "Rising drug costs will remain a concern among employers," says Wojcik.
"Innovative ways to help control costs have come into place," says Lisa Zeitel, senior consultant and co-leader of Mercer's managed pharmacy business. "Employers want to both encourage compliance through educational programs, which can have a positive effect on overall health care costs, and take steps to encourage the use of generics, which can specifically help control drug costs. They value a two-pronged approach."
Techniques such as shifting costs to employees through higher copayments and deductibles have helped slow the increase of health costs for employers. But according to the Mercer survey, many employers "appear to have achieved as high a level of member cost-share as they deem appropriate and are exploring other ways to fine-tune the management of pharmacy costs." Other surveys, such as one recently released by Hewitt Associates, agree with Mercer.
"This offers a challenge for employers and pharmacy benefit management companies in finding innovative ways to help control costs," says Zeitel. "At the same time, employers want to make sure their employees have access to the drugs that can be most beneficial."
The management of specialty or biotech drugs is increasingly important for employers. An increasing number say they have reviewed plan benefits and limits for specialty or biotech drugs (45 percent in 2007, up from 34 percent in 2005). It's even higher among the largest employers at 68 percent (up from 51 percent in 2005). Another 30 percent of respondents said they plan to review plan benefits for specialty drugs in 2008.
Controlling costs
Among all drugs, Mercer found that traditional means of controlling costs do remain popular. For example, most employers continue to use tiered copayments for their prescription drug benefit.
But formulary design is evolving: About 5 percent of employers with 500 or more employees and 10 percent of those with 20,000 or more employees have implemented four- or even five-tier structures, the highest for so-called lifestyle drugs, such as for insomnia.
Coinsurance remains popular because it allows employers to share costs consistently with employees, even when drug prices increase or fluctuate. It also creates a greater degree of pricing transparency in that employees are more aware of the actual cost of the drugs they use, and therefore are more prone to develop strategies of their own to manage costs.
Mail order remains extremely popular. In more than three fourths of plans (77 percent), members are encouraged to use mail order through a reduced copayment. A small number penalize employees who don't use mail-order plans for maintenance drugs: 6 percent require an additional copayment from members who continue to use retail pharmacies after a specified number of refills, and 10 percent have discontinued retail coverage altogether. Only 13 percent of respondents do not use any mail-order incentives or penalties.
Encouraging generics
The single most significant and powerful trend is generic utilization — and it will strengthen. "There is a large opportunity to lower costs now and over the next several years as some significant brand-name drugs become available as less-expensive generics," including statins, according to the survey.
Mercer found that more employers are requiring members to pay the difference between a brand-name and a generic drug, in addition to the generic copayment, if they request a brand drug when a generic is available. This incentive is called "Dispensed as Written (DAW) 2," and 49 percent of employers are now implementing it. Twenty-nine percent are using an even tougher version, known as DAW 1, which imposes the penalty even if the physician requests the brand drug. Use of these penalties is growing: Mercer reports that an additional 9 percent of respondents said they will implement DAW 1 and 10 percent of respondents said they will use DAW 2 within two years.
What remains comparatively unpopular is free drugs for patients with chronic conditions, although this idea has received some publicity. Employers were asked if they are providing financial incentives, either through lowering or waiving drug copayments or coinsurance, for specific drug therapies in order to encourage medication compliance. Only 4 percent of employers waived generic copayments.
Mercer found that only 6 percent of employers use any financial incentive for diabetes treatment, the largest percentage in any therapeutic category, but 26 percent of employers are considering implementing such a policy for diabetes therapy and about a fourth are considering the same approach for other therapeutic classes used to treat chronic conditions.
"Employers seek innovative compliance techniques," says Zeitel. "That trend will continue, certainly."
More information about the two surveys discussed above is available at www.mercer.com and www.hewittassociates.com.
---
Our most popular topics on Managedcaremag.com
---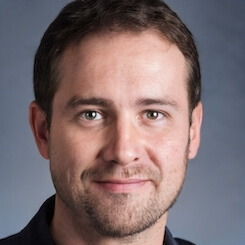 Paul Lendner ist ein praktizierender Experte im Bereich Gesundheit, Medizin und Fitness. Er schreibt bereits seit über 5 Jahren für das Managed Care Mag. Mit seinen Artikeln, die einen einzigartigen Expertenstatus nachweisen, liefert er unseren Lesern nicht nur Mehrwert, sondern auch Hilfestellung bei ihren Problemen.