With Congress engineering big changes, plans are likely to face cuts unless legislators take a new approach to fixing the physician pay formula
Soon after the Bush administration and Republican members of Congress combined to create Medicare Advantage, the private approach proved to be a solid success with beneficiaries and with the health plans that offered them coverage.
In the five years since enactment of the Medicare Modernization Act of 2003, 9.6 million people signed on to the private plans — more than 20 percent of the eligible population. About a quarter of those MA members now are in private fee-for-service plans. The smart money had been betting that the fast growth was far from over. Analysts at the Congressional Budget Office concluded in early 2008 that more than 4 million more Americans — drawn by sweetened benefits made possible by federal subsidies — would sign up over the next five years.
Reviewing the swelling wave of enrollment in Medicare Advantage last year to a Senate committee, Karen Ignagni, the head of America's Health Insurance Plans, pointed to new coordinated care initiatives, disease management programs, and lower out-of-pocket expenses for beneficiaries as achievements that have won high marks for the over-65 members in these plans.
Democratic leaders in the House, though, have been sharpening their knives and arguments against private Medicare for several years. Confronted by the demands of doctors facing a steep cut in payments, legislators from both parties combined to give a veto-proof cut to Medicare Advantage costs that would funnel the money to providers instead. The changes include instituting new network rules for PFFS plans, adding marketing restrictions, and slicing federal support to health plans.
Now, with the CBO projecting that the momentum behind Medicare Advantage will slacken significantly in the aftermath of the recent legislation, the focus is already shifting to the next big debate over MA: Will legislators will shine a harsh spotlight on the higher cost of providing care through Medicare Advantage compared with the traditional federal program.
The future of a multibillion-dollar managed care market will depend on which path Congress chooses: Take an axe to it or overhaul the physician payment system so that Medicare Advantage can stay on course.
"Medicare Advantage has exploded," says Rick McGill, the head of retiree medical consulting for Hewitt Associates. One of the primary reasons is that health plans offering private fee-for-service MA coverage didn't need to piece together provider networks. Anyone in the plan could see any doctor or go into any hospital that agreed to accept the payment terms.
That allowed insurers to set up these plans all over the country, and many employers that provide retiree health care were happy to sign up.
Insurers now will be required to put together networks in all areas where at least two plans are offered, a move that excludes regions with little competition. Those new networks have to be in place in 2011, giving plans a significant amount of time to do the groundwork.
The legislation also axes stabilization funds for regional plans and slices indirect medical expenses to providers, which helped to pay teaching hospitals. The other big change was a clamping down on insurers accused of fielding salesmen willing to say just about anything to persuade seniors to sign up. As of next year, door-to-door sales and telemarketing are off-limits — a move widely endorsed by all camps.
A variety of benefits analysts who follow the field closely say that the new law isn't a mortal blow for insurers, particularly those big insurers like Humana, Aetna, and WellPoint that already have national experience contracting with doctors and hospitals.
Indeed, federal analysts still project growing enrollment. From the CBO's perspective, the new law is likely to significantly blunt the growth of Medicare Advantage. Instead of the 14.3 million members it expected to see in Medicare Advantage plans by 2013, budget analysts say that number is likely to come closer to 12 million — a 2.3 million difference. The CBO concluded that the bulk of Medicare Advantage's no-shows — 1.8 million of the 2.3 million member projected shortfall — would be dissuaded by the changes ahead.
Until now it would have been easy to "wave a wand and offer coast-to-coast coverage," says McGill. "Now health plans are going to have to go back and find doctors to sign a contract." That means getting started in 2009 to make the 2011 deadline.
"Health plans say that's not a big deal," he adds. "They say we will merely need to execute the contracts to get it done."
Here we go again?
"Employers had really become more interested in the Medicare Advantage program," says Jonathan Nemeth, a senior vice president and actuary at Aon Consulting.
"Now, when I talk to people, it's here we go again. This is a first step with more to come in terms of cutbacks."
Medicare Advantage could suffer now that the American Medical Association has successfully learned how to cast the debate as a choice between providers and plans. Add to that the looming insolvency of Medicare, the projected surge of boomers into the program, and a swelling federal deficit, and Medicare Advantage looks even more endangered.
"It's unfortunate," says Nemeth, "because there's a large contingent of people in these plans, and the people in them tend to like them.
"There may be a downward cycle after 2009 where we see less and less money," adds Nemeth. "The election is the key. There is a sharp philosophical debate about the Medicare program. Democrats are philosophically not as strong on this idea of Medicare Advantage as the Bush administration and the Republicans.
For managed care, says long-time health policy analyst Bob Laszewski, the election is something to fear.
"This first whack at the private Medicare program is just the beginning of a rout that will take place after the elections when there will be an even bigger Democratic congressional majority and a president who isn't going to fall on his sword to protect the health insurance industry — McCain or Obama," Laszewski wrote recently. "The only real political leverage the health insurance industry had going for it this year was the threat of a Bush veto of any changes to private Medicare.
MA plans were paid $59 billion in 2006 — $7.1 billion more than the cost of covering the same recipients with traditional Medicare, James Cosgrove, the Government Accountability Office's acting director of health care, testified earlier this year. From 2009 to 2012, that will cost Medicare an additional $54 billion. PFFS plans spent 3.6 percent of revenue on marketing and sales compared to the 2.4 percent average for all MA plans, he added
Big unknown
There's a big unknown in Medicare Advantage," says McGill. Plans are being overpaid by the government in comparison to traditional Medicare. "Will the government address that, squeeze that down? Then the leverage you get from Medicare Advantage becomes much smaller. It's costing them 10 percent to 20 percent more for people to go into these plans. [The congressional advisory group MedPac estimated an average of 17 percent more.] And because they are paying more, that means the employer is paying less."
And it's a lucky retiree who has a former employer to pick up any of his health care costs.
This is not a bone that health plans like to contend over in public. Both WellPoint and Humana declined to make company officials available for an interview.
"These reductions — approximately $12 billon over five years — in Medicare Advantage funding will likely mean changes to the benefits that are offered in Medicare Advantage, higher premiums and likely fewer choices for America's seniors," WellPoint noted in a statement to MANAGED CARE. "It is important to note that the impact of this legislation will not immediately be felt by our members, but will impact Medicare beneficiaries beginning in 2010."
For a major insurer like Humana, which barreled into private Medicare plans in a big way, any adjustments to the program are a sensitive topic.
Humana gets 60 percent of its revenue from the 1.35 million members it has enrolled in Medicare Advantage. Slightly more than half of those members are in PFFS plans.
"We expect only 6 percent of our current private fee-for-service membership" is at risk of being forced out of the company's plans, Humana Chief Executive Mike McCallister told analysts in August. "We are prepared to preserve what we have."
Most of the public fighting has been left in the hands of America's Health Insurance Plans, which mounted an aggressive marketing campaign aimed at getting Congress to back away from trimming Medicare Advantage by presenting the cuts as a net loss for seniors. It was a campaign that failed.
"It's too early to tell how Congress will vote to fund the next payment fix," says AHIP spokesman Robert Zirkelbach. "There will continue to be much discussion about Medicare Advantage and we will have a lot to say about the value it provides to seniors and their high satisfaction with the program."
Some of that discussion is likely to come directly from seniors in the program.
"In this more recent environment, the market has shifted dramatically to the individual side," says Jane Jensen, the office practice leader for group health care for Watson Wyatt Worldwide. With the focus off the employer market, tinkering with a large group of individuals' benefits carries more political fallout. "It would slow down any changes."
Any insurers that can't compete with the big carriers, though, may well struggle to get networks together by 2011 in areas with high participation, says Mark McClellan, the CMS administrator at the dawn of Medicare Advantage and now a senior fellow at Brookings. The argument over the differentials paid to Medicare Advantage plans compared with fee-for-service Medicare also threatens any company looking to operate in the field long-term.
McClellan also notes that many of these plans have had time to draw together large numbers of beneficiaries, giving them the critical mass they need to either tap into existing networks or form new ones. Rural plans that don't have nearly the same level of participation are exempt from the rule. He also sees a growing recognition that physicians aren't going to resolve their payment woes by raiding the money legislators intended for MA.
Says McClellan: "There's not enough money in Medicare Advantage" to take care of the physician payment formula. Besides, he adds, "There are many people in these Medicare Advantage plans that really like them.
Also, says McClellan, the payment differentials between MA plans and traditional Medicare aren't as big as what has been billed.
For now, few analysts are willing to predict an exact future for Medicare Advantage.
"If I could predict what would happen accurately, I would have my own consulting firm," says McGill with a dry laugh. "With Medicare Advantage you are basically in bed with the government to some degree, and that has advantages and disadvantages. Some of the viability of the program is going to be influenced by factors beyond the employers' control — political vagaries. If you want to go into Medicare Advantage you do, as an employer, lose some control."
But with boomers pushing past 62 in huge numbers, this is one business that won't be abandoned quickly.
"Private fee-for-service Medicare Advantage is one of the fastest growing blocks of business," says McGill. "I'm confident that there will be no lack of trying to make it work."
GAO: What's the policy goal?
Policymakers need to consider whether the reduced cost sharing, lower premiums, and added benefits are worth the extra cost of MA, says the Government Accountability Office. "However, if the policy objective is to subsidize health care costs of low-income Medicare beneficiaries, it may be more efficient to directly target subsidies to a defined low-income population than to subsidize premiums and cost-sharing for all MA beneficiaries, including those who are well off."
Source: Medicare Advantage: Higher Spending Relative to Medicare Fee-for-Service May Not Ensure Lower Out-of-Pocket Costs for Beneficiaries GAO-08-522T
https://www.gao.gov/new.items/d08522t.pdf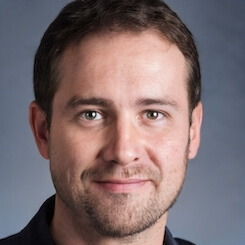 Paul Lendner ist ein praktizierender Experte im Bereich Gesundheit, Medizin und Fitness. Er schreibt bereits seit über 5 Jahren für das Managed Care Mag. Mit seinen Artikeln, die einen einzigartigen Expertenstatus nachweisen, liefert er unseren Lesern nicht nur Mehrwert, sondern auch Hilfestellung bei ihren Problemen.