Oncologists Plead For Fairer Drug Payments
Once accused of milking the system, oncologists are now complaining that they are losing money on some drugs that they administer
There are some cancer victims George Kovach, MD, can't treat anymore. It has nothing to do with how sick they are. Medicare's reimbursement formula for cancer drugs, he says, is causing his group to lose money on some cases. That in turn is forcing oncologists in his group to start shifting some patients without Medigap insurance to the local hospital for treatment.
"Some under reimbursed services we refer to the hospital outpatient infusion center," says Kovach, an oncologist at the Genesis Medical Center. "We then refer some covered treatments to the infusion center to offset their loss. We're not trying to cheat the hospital, but trade therapies for mutual benefit."
Congress came down hard on oncologists in the Medicare Modernization Act of 2004, limiting Medicare reimbursement to the average sale price (ASP) of cancer drugs administered in doctors offices, plus 6 percent. The doctors now say that when Medicare changed the formula, it engineered a new approach that is leaving many physicians in deep debt for the drugs they have to buy — a problem that has worsened as a string of pricey new biologics has become available.
For Kovach, the game of patient shuffling is all part of the new bottom-line reality in managing cancer cases. Its impact is rippling right into physician groups' negotiations with health plans, where some business-minded physicians are demanding higher rates to make up for the federal government's lean-and-mean approach.
Some doctors have begun putting up a stiff fight against health plans that try to follow Medicare's lead. They have won over at least a few converts in the MCO world. At least anecdotally, doctors report that managed care companies are paying substantially more for cancer drugs precisely because the government pays so little.
For oncology groups, meanwhile, the rhetoric over reimbursement has been ratcheted up to apocalyptic terms.
"It will be Armageddon," says Ted Okon, executive director of the Community Oncology Alliance, of the long-term impact of the current policy. "We're trying to get legislation in to fix the broken aspects."
According to the oncologists, Medicare shifted from a reimbursement system that was rigged in their favor to one that was stacked heavily against them. Kovach, like other oncologists, says that the four-year-old government formula now artificially lowers his reimbursement because it figures in rebates that aren't passed to the physician.
"They [CMS] include rebates in the calculation of ASP. However, the rebates are not included in our purchase price, therefore increasing our cost above the published ASP price," says Kovach.
So his 6 percent markup becomes 3 percent or 4 percent for him.
That's what Kovach calls the first "government catch." The second catch is when the manufacturer's price increases 2 percent. It takes months for Medicare to catch up to the higher price. In the meantime that effectively means another 2 percent trim, slashing his margin even more.
Price pressure
Since the new rules took effect, says Thomas Marsland, MD, an oncologist in Orange Park, Fla., he has lost about half of his income, as have the 30 other oncologists in his practice. New rules limiting the use of anemia drugs for cancer patients have added to the price pressure.
Like Kovach, if the numbers don't look as if they're working on a patient, Marsland dispatches the patient to a local hospital.
"Years ago when the margin was significant, if patients with limited incomes didn't have that 20 percent copayment, we'd basically write it off," says Marsland. "Now you can't do that anymore. If you can't get that 20 percent, you are under water on almost every single drug you have."
Here's an example from Kovach's books.
One hundred milligrams of Avastin costs him $548.40. CMS allows $573.70 after the markup. Medicare pays for 80 percent of the allowable; the patient covers the other 20 percent. A treatment dose is 500–700 milligrams. When patients have secondary insurance, that payment is usually not a problem. When they don't, getting the money is problematic — if not impossible. Kovach has to pay for the drug up front, leaving him in the red as he tries to recoup the money.
"It's a real bureaucratic pain," says Kovach.
One option is going to a manufacturer for charity support. Companies like Genentech — which makes Avastin — have been responsive. However, that also takes additional time to arrange — time that Kovach is not reimbursed for.
Until the Medicare Modernization Act of 2004, physicians operated under a radically different set of guidelines. Quite a few oncologists readily concede that the margins were very high.
"They basically made us retail pharmacists," says Marsland. One reason that the margin was high, he adds, was to compensate for an artificially low amount paid for administering therapies.
When lawmakers adopted the new drug rules, Medicare also put some stopgap measures in place to bolster the amount physicians were getting for administering the drugs. That ended last year, says Okon, "and there was a huge drop-off in services-related reimbursements."
At the same time, private payers were moving to an ASP-plus reimbursement formula of their own. The imbalance of payments pushed some oncologists further into the red. To counter that, says Okon, practices started opening their books to their private payers in an attempt to get relief.
"Medicare is now being subsidized in many cases by the private pay side," says Okon. That's not a universal shift. "Medicare pays roughly a little less than half of all the payments in cancer care, so they're the 800-pound gorilla and establish the trend for private payers. A good 40 percent to 50 percent of health plans have basically gone to ASP."
The more private plans that make the shift to the Medicare formula, says Matt Farber, manager of provider economics and public policy at the Association of Community Cancer Centers, the tougher the arrangement for physicians.
"You can imagine that if all payers shift over to that system," says Farber, "it will create a major problem."
Meanwhile, in Iowa
That economic lesson has not been lost on the health plans in Iowa.
"We, the Iowa Oncology Society, met with Wellmark Blue Cross & Blue Shield and talked about our ASP pricing problem," says Kovach. "They felt an extra 30 percent was a fair price. We felt good with that. I feel that was a pretty generous offer." Other oncologists have been doing the same with other carriers, he adds, negotiating an ASP premium ranging anywhere from 10 percent to 22 percent.
"Medicare really changed their world," says Sheryl Nuzum, group leader for network economics at Wellmark in Iowa. And not for the better. "I don't think it's limited to oncology," he adds. "We're making up for differences of what Medicare doesn't pay. It's no secret. It's just a question of how much. And under what reimbursement code."
Wellmark isn't just beefing up reimbursements for cancer drugs. It's also paying more for professional oncology services. And that includes finding a way to pay doctors for planning patient treatments. But it's not a panacea.
"Even at our rate, they tell me they're under water on some drugs. I don't think we're done yet," Nuzum adds. "If you look out at the pipeline of drugs to be introduced, almost all of them are cancer drugs, and they're very, very expensive."
Not all doctors, though, are happy with manage care's response.
"Medicare is the basis on which everything else is negotiated," says Marsland. "The private insurance payers are tending to follow Medicare trends and a number of them are switching over to ASP systems. There are some at ASP plus 6. And we basically tell them we aren't taking that. It varies from contract to contract, but we shoot for ASP plus 10 percent to 15 percent. And what we'll sometimes do is look at the total book of business. If they don't want ASP plus 15 percent, but ASP plus 8 percent, and they won't budge, we'll say you need to pay more on the administration fee. We need 150 percent to 170 percent of Medicare."
Not all health plans have a problem with Medicare's approach.
"We're using some of the same ASP pricing, but not to the extent Medicare is," says Richard Bruzek, vice president for pharmacy at the not-for-profit HealthPartners in Minnesota. "I kind of agree with Medicare's approach. It is equitable. But we don't just believe in squeezing the entire balloon. We are trying to maintain their practices. We do make up for it on the drug administration side."
Even with the reimbursement strategy, he adds, the price of cancer drugs presents a painfully serious issue for payers.
"Our total drug trend last year was less than 2 percent," says Bruzek. "But if you look just at oncology drugs, there was a 25 percent increase. That's substantial and points to the fact that more expensive biologics are being used — and hopefully producing better outcomes."
Hospitals, meanwhile, may soon find it harder to take any money-losing referrals. Farber notes that oncology drug reimbursements for in-patient treatment in hospitals are already at ASP plus 5 percent, and that is slated to be cut to 4 percent.
Cancer drug forecast
Global sales of oncology drugs will hit $48 billion this year
In 2012 the market will grow to between $75 billion and $80 billion
Sales will swell 12 percent to 15 percent per year
That growth rate will be double the average 6.4 percent for pharmaceuticals
The growth is being fueled by targeted oncology therapeutics
Source: IMS Health
Legislation afoot
Doctors aren't waiting. There are companion bills in the Senate and House — S1750 and HR1190 — that take aim at the reimbursement policies, says Okon. A separate effort is aimed at fixing what oncologists see as a problem with the prompt-pay calculation.
Perhaps a new era of personalized medications will eventually point the way to a new approach, says Marsland. New insights into genetics and molecular science can give the best and brightest oncologists an advantage in improving responses for cancer patients.
By reimbursing doctors for their successes in treating cancer, rather than just paying a fee for each service, the best doctors could make more and the worst doctors would be encouraged to learn more.
"Will we ever see that happen? Probably not," Marsland says with a laugh. "But those are the kind of societal issues that we ought to look at."
Who ultimately foots the bill?
Perceiving that oncologists were taking advantage of Medicare's liberal payment policy for infusion drugs, Congress four years ago mandated use of the average sale price (ASP) plus 6 percent. The new formula, oncologists say, underpays them for the drugs and leaves many patients underserved. Physicians are demanding higher rates from health plans as a result.
Source: AARP
There is no standard approach in how oncologists broach the subject of the cost of cancer drugs with patients. A report published in the Journal of Clinical Oncology in early 2007 found that 26 percent of oncologists rarely spoke about it.
Source: HealthCore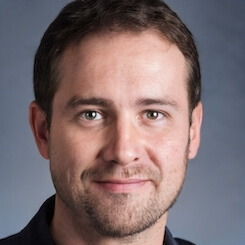 Paul Lendner ist ein praktizierender Experte im Bereich Gesundheit, Medizin und Fitness. Er schreibt bereits seit über 5 Jahren für das Managed Care Mag. Mit seinen Artikeln, die einen einzigartigen Expertenstatus nachweisen, liefert er unseren Lesern nicht nur Mehrwert, sondern auch Hilfestellung bei ihren Problemen.